Disclosure: This is a compensated campaign in collaboration with Latina Bloggers Connect and Neutrogena.  This was post was written by me and not edited by any third parties.  It expresses my true opinions.
I think we can all agree that a good hair day makes us feel great and confident.  That's probably why so many women love going to the salon to get their hair done.  I know that every time I leave the salon, I sort of feel like a new person.  They always make my hair look and feel so healthy. But the truth is that most of us can't afford to have our hair professionally done each week and most of us don't have the time either.  I am all for doing things myself at home and with the right products, we can get that salon feel all on our own!
I definitely have a love/hate relationship with my hair.  It's really thick and now that it's gotten so long, it takes longer to style.  My hair in it's natural state is really weird… it's straight on top, wavy towards the middle and bottom and curly underneath.  When I let it air dry, it gets a lot of volume but it also gets really frizzy.  I have rarely used any products in my hair so I was really looking forward to trying out the 
Neutrogena Triple Moisture
line.  In this post, I am going to show the step by step process of how I do my go to hairstyle with these products from start to finish.  I think every woman has a favorite hair style that makes her feel confident and beautiful.  For me, it's wavy curls!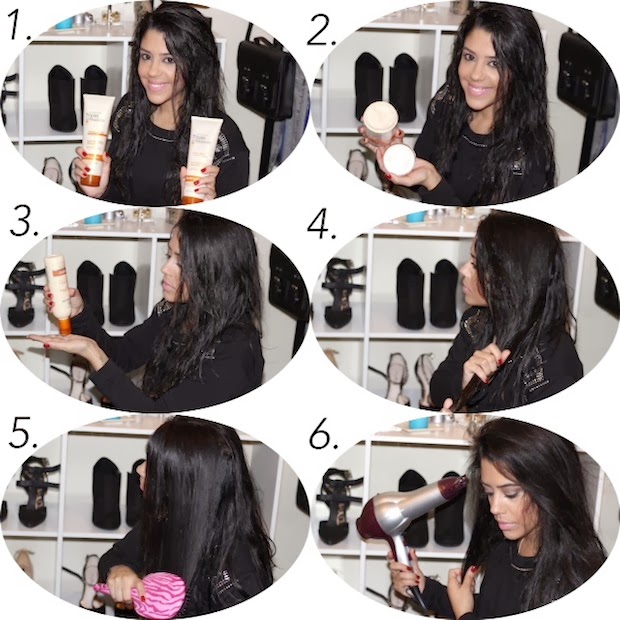 Step 2
: Next in the shower, I applied the
Deep Recovery Mask
to my ends.  This is a great treatment to use weekly especially for extra dry and over-processed color treated hair.  I love how smooth my hair was after getting out of the shower.
Step 3 & 4
: After showering, I applied the
Silk Touch Leave-In Cream
to my wet hair focusing mostly on the ends.  This really helps manage frizzies and helps to smooth out those damaged strands.
Step 5: After applying the cream, I brush my hair with a paddle brush to get out all of the knots and prep for drying.
Step 6:  Time to blow dry!  Since I am curling my hair, I don't blow dry with a round brush.  I just want to make sure that my hair is as dry as possible so the curls will hold.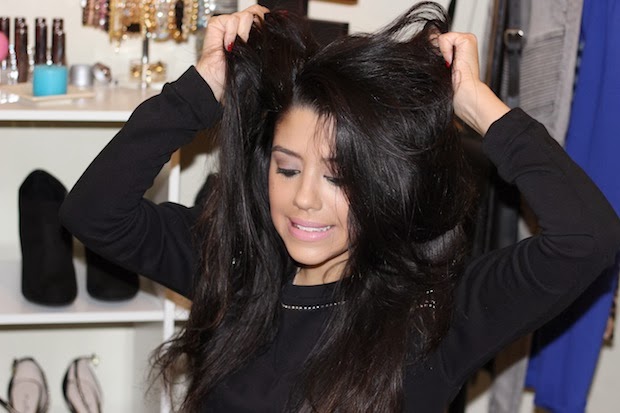 This is pretty much how I feel every time I have to tame my mane lol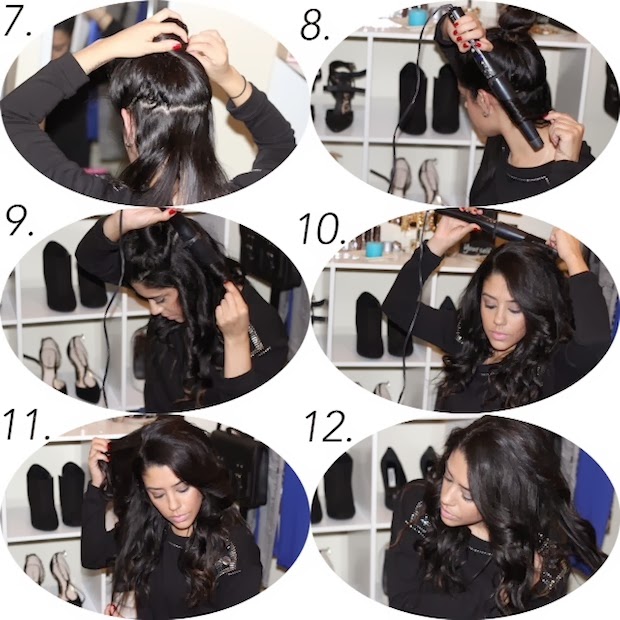 Step 7:  After my hair is dry, I separate to start the curling process.  I always start with the bottom half first and work my way up.
Step 8: I use a 1-1/2″ wand from Remington and always use it at it's highest temperature (410).  I hold the wand down, wrap my hair around in an outward motion and hold for about 10-15 seconds.
Step 9 & 10: I continue this process until all of the pieces are curled always going section by section with the wand down.
Step 11 & 12: Since I'm going for more of a wavy curl look, I like to separate the curls with my fingers.  It creates more volume and won't make your hair look "too curled."  I do this all around my head and then use hair spray.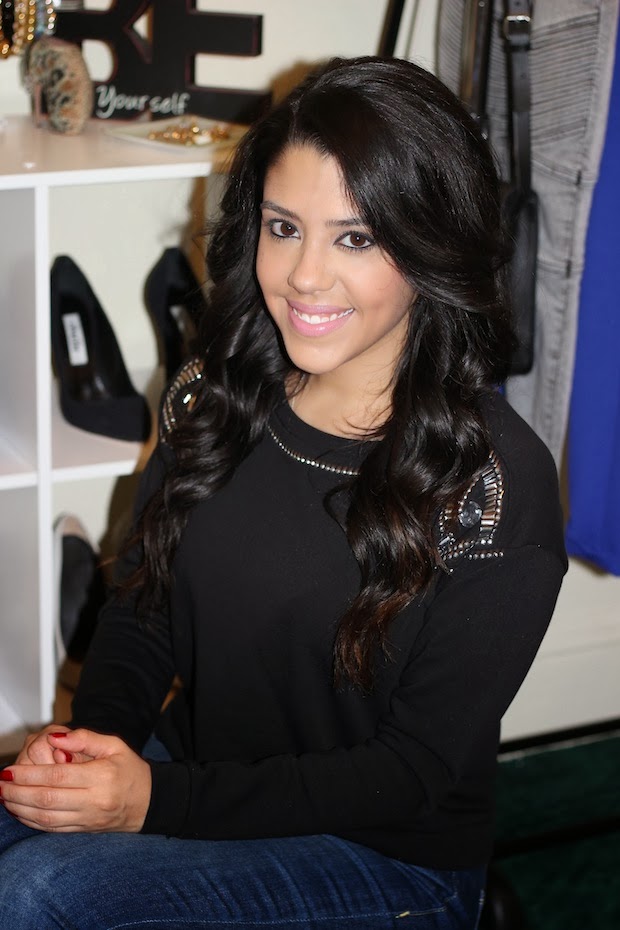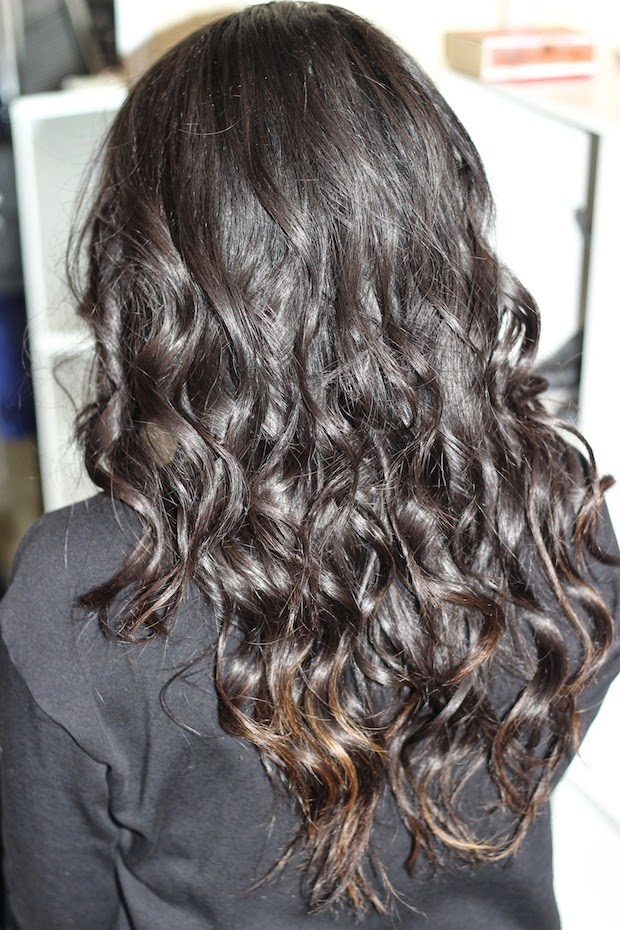 The end result! I have to say that usually when I curl my hair right after washing it, it doesn't hold as well.  But styling my hair before with these products really helped to keep the curls.  Overall, I really do like these products and will continue to use them. They didn't make my hair dry or greasy as some hair products tend to do. They make my hair smell so good and look shiny and healthy.  It's so much more manageable to style now 🙂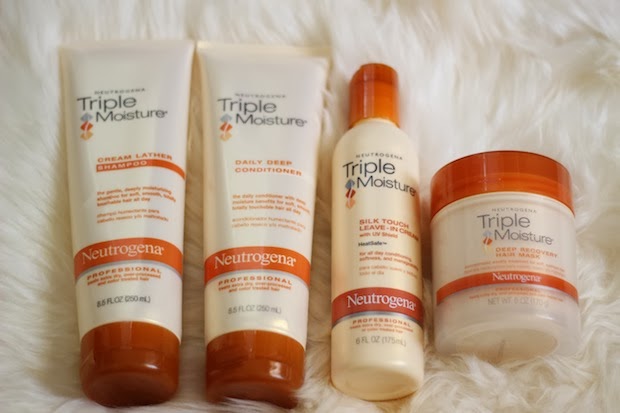 You can learn more about these Neutrogena products
HERE
.
Hope you enjoyed today's post and thanks so much for taking the time to check it out. I'd love to know which hairstyle makes you feel confident and in control!
<3