This wasn't really supposed to be another outfit post, but since it was my last day in SF and I was exploring a little bit, Ryan and I decided to make it a shoot.  I love that it was so spur of the moment and casual and I'm holding on to two of my daily essentials: iPhone & Coffee 🙂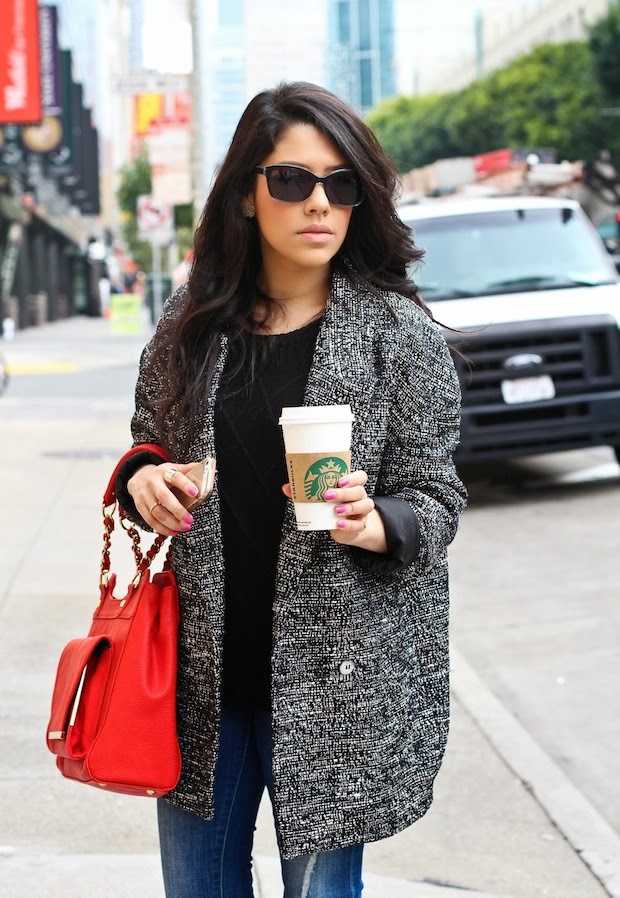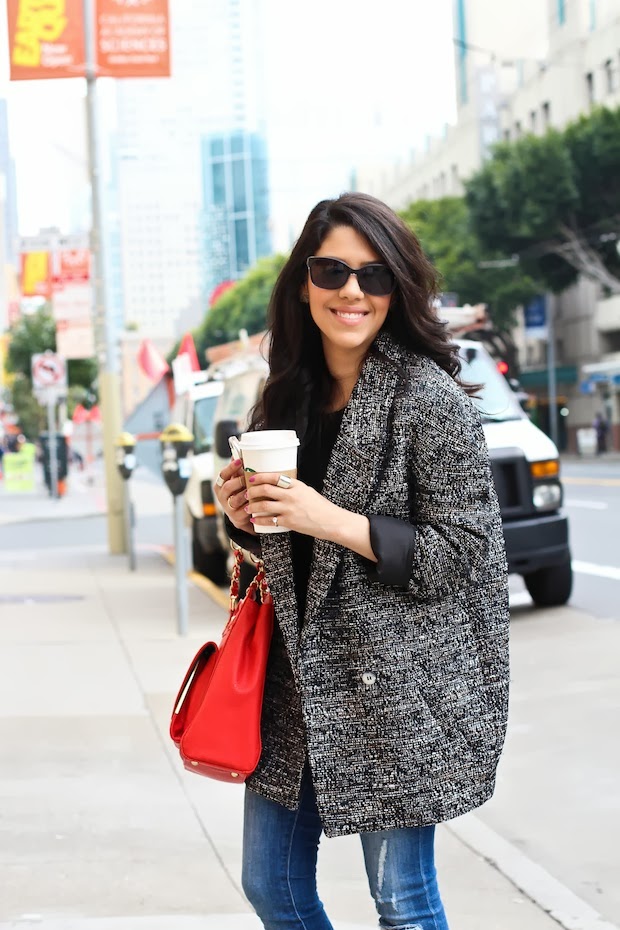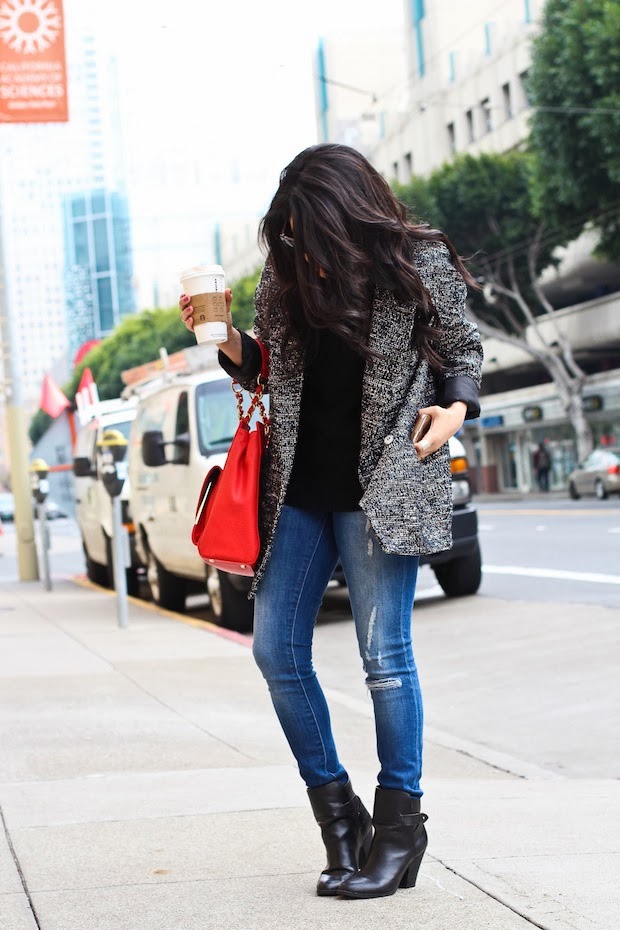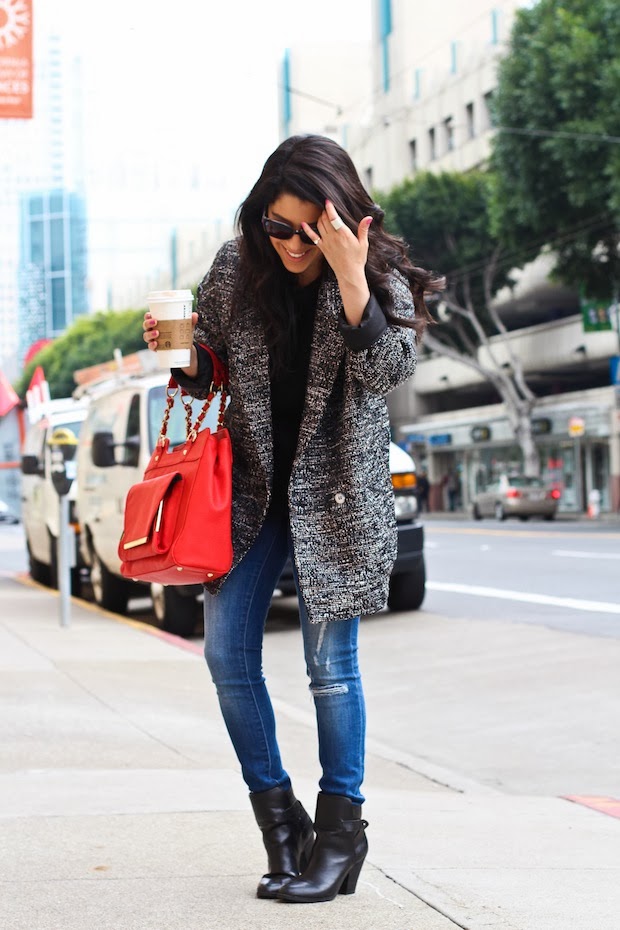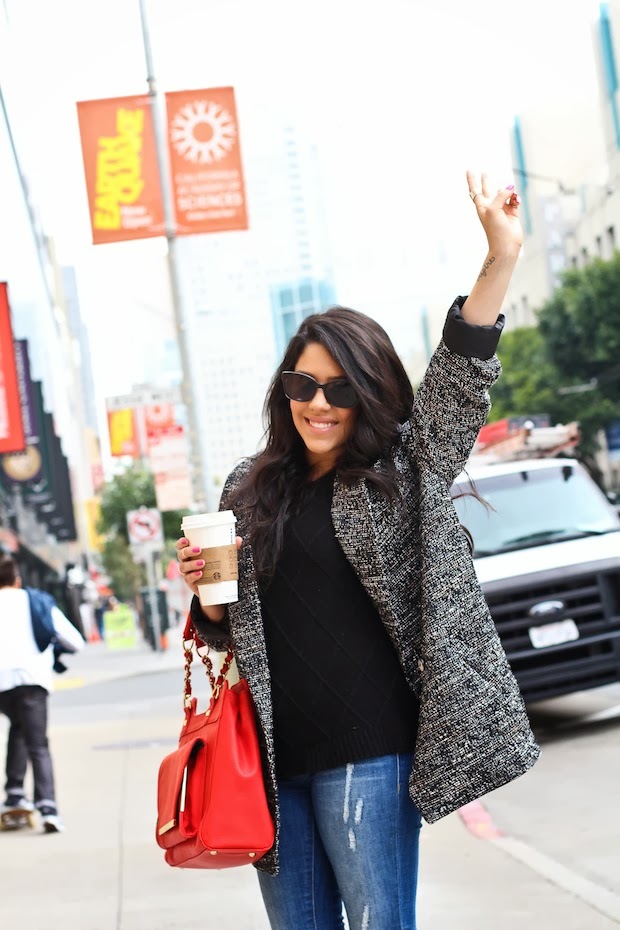 Nothing that I have on is new.  In fact, I have worn each of these items several times already.  It's no surprise that these are some of my favorite pieces at the moment!  I am completely obsessed with this oversized coat. I have honestly lost count of the amount of times that I have already worn it.  It's become such a staple piece for me lately and I really love it's versatility.  I remember when I tried it on at H&M and I was super hesitant about getting it because I am so petite.  But I am really happy that I got it because it was such a good purchase.  I have worn the hell out of these jeans too.  They are definitely my go-to pair right now.  I love the wash, fit and distressed style.   Oh, and these booties!  They've been on the blog countless times over the last few months and they've been the perfect travel shoes.  Lastly, this bag has just been such a great addition to many of my recent outfits.  I highly suggest getting a red bag and incorporating it into some of your looks!
I still think back to the times where I would wear something once and never again.  It was such a waste.  Now, I love the feeling of creating multiple looks around the same piece because every time I wear it, it feels brand new!
Happy hump day loves.
<3