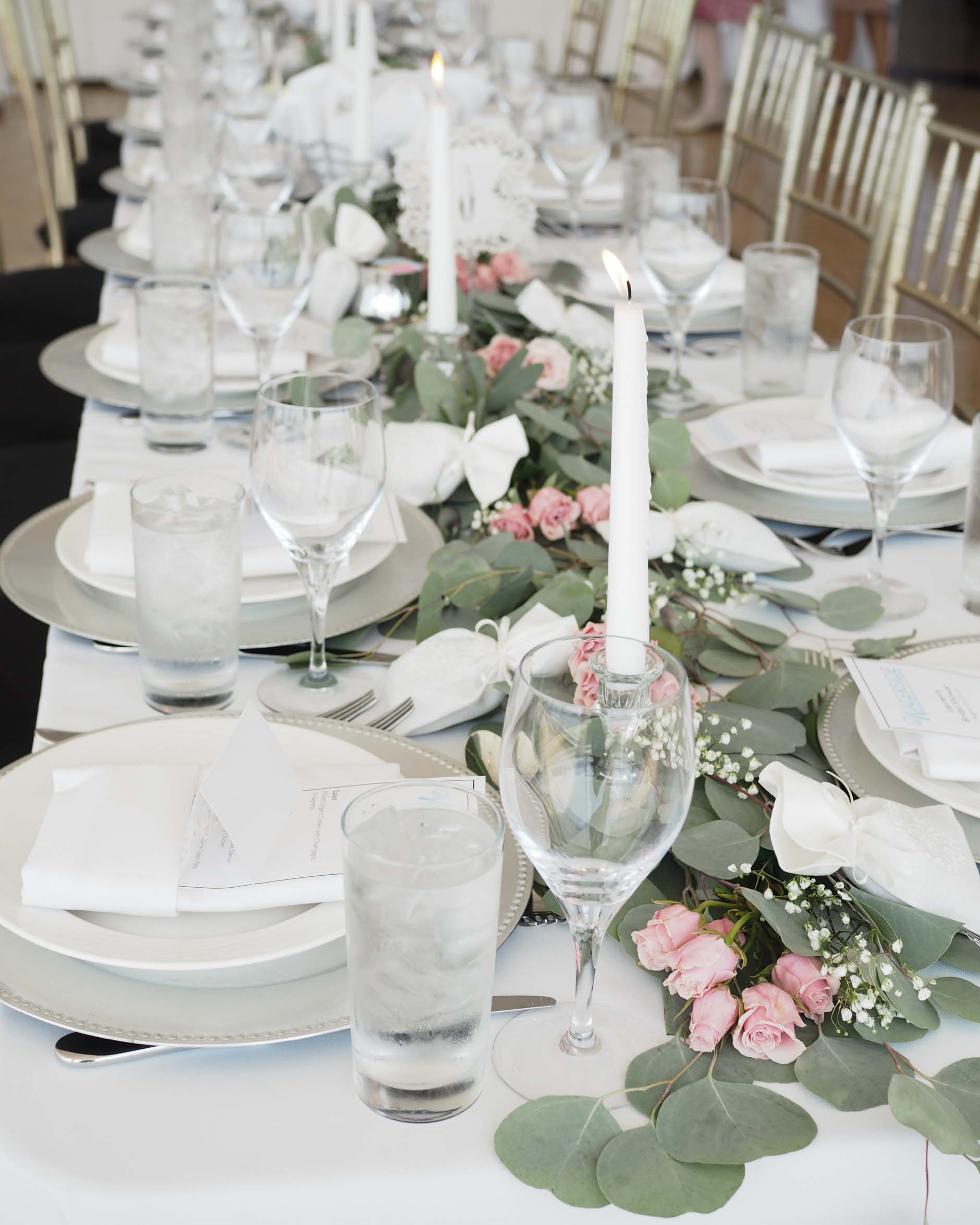 Over the weekend, I had some bridesmaid duties to attend to. One of my best friends, Lauren, had the most beautiful bridal shower. The decor was seriously so romantic. It was all definitely "Pinterest worthy." Since wedding season is upon us, I thought it would be fun to share some photos that I took at the shower. I ended up being her photographer and I am so happy that the pictures came out good. It was a lot of pressure. 😅
The venue had floor to ceiling windows with an incredible view of New York City. The natural light shining through was a dream! The morning of the shower, we all helped her bring her vision to life. I hope you enjoy these photos as well as some of the ideas that we came up with to make the day extra special!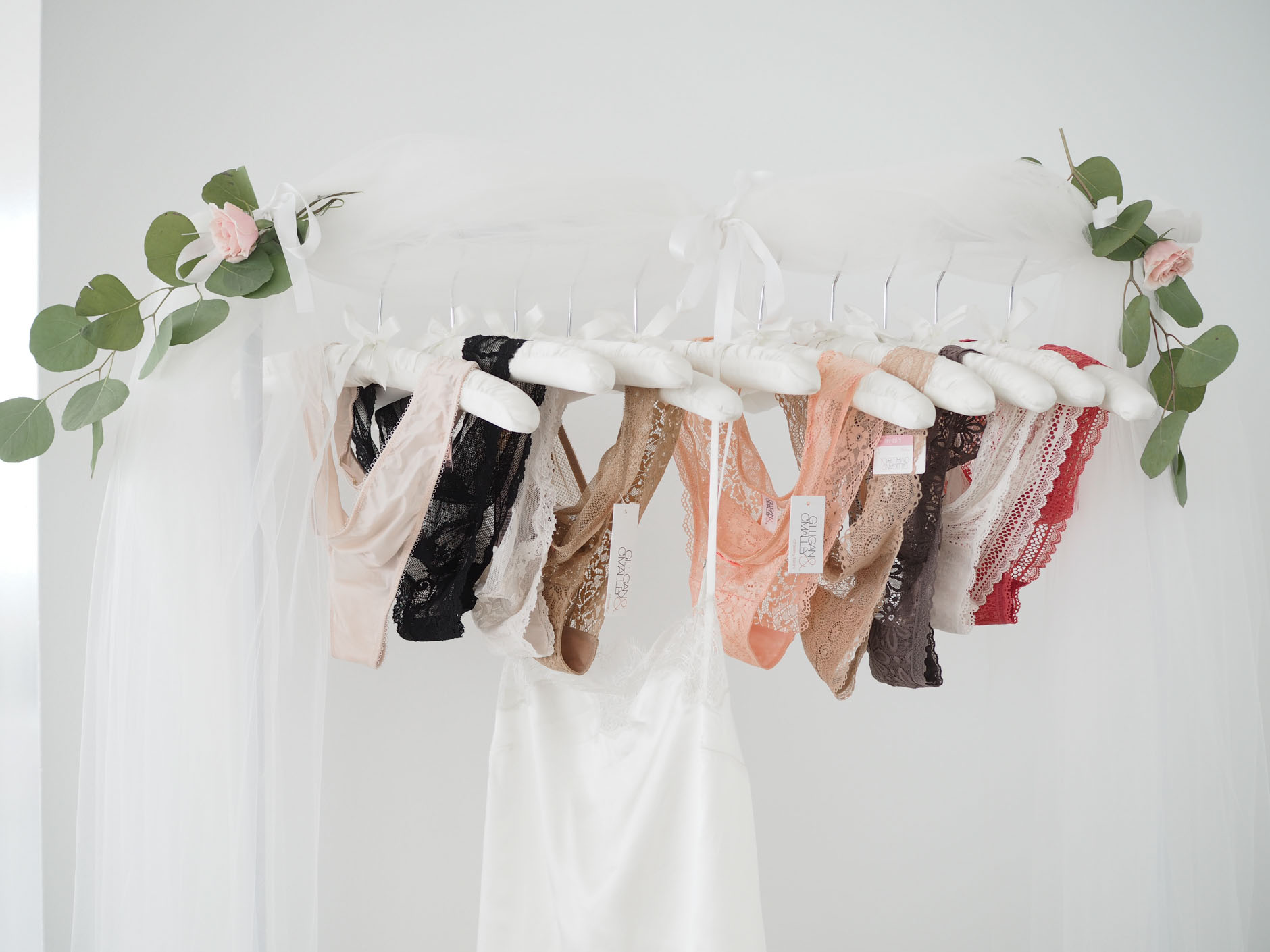 Lingerie Rack – I loved this idea so much. All the bridesmaids bought her panties and bras to display at the shower. We kept it to a neutral color scheme and went with lace details. I took this before we filled up the rack in its entirety. This makes for an extra added gift for the bride.
The Prizes – These were so much fun to put together! I have a ton of beauty products, so I decided to give away a bunch of them as part of the prizes. One of the other girls got cute coffee mugs and candles then packaged them all together. We also had these small beautiful jewelry boxes too. There were several games to play, so there were about 13 winners in total. Which by the way, the games were hysterical. In one of them we played "match makers" where all the bridesmaids and the groom were contestants to see who knew Lauren the best. I might have had a little too much wine at this point. lol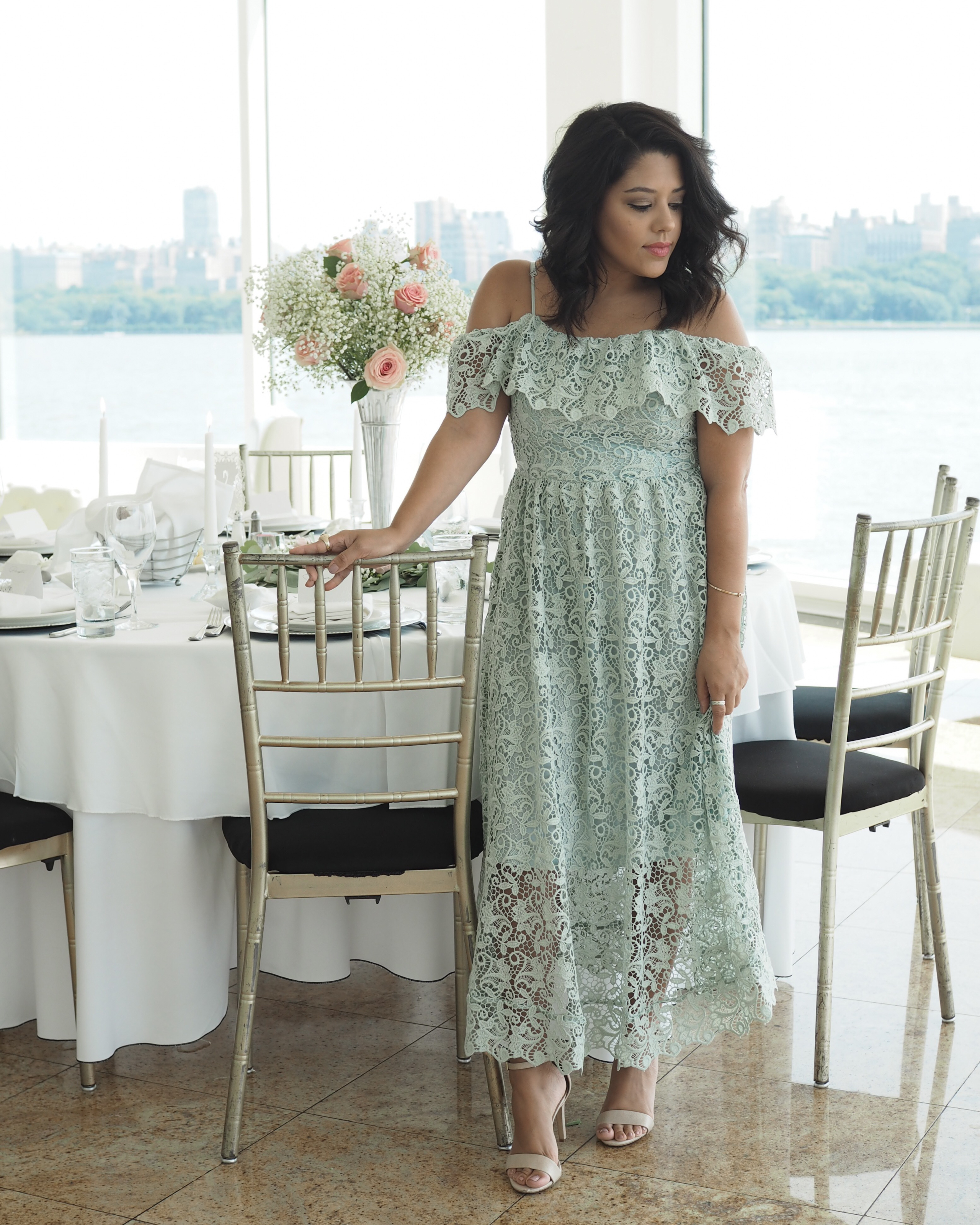 I wore this beautiful mint green lace dress that I found at H&M the night before!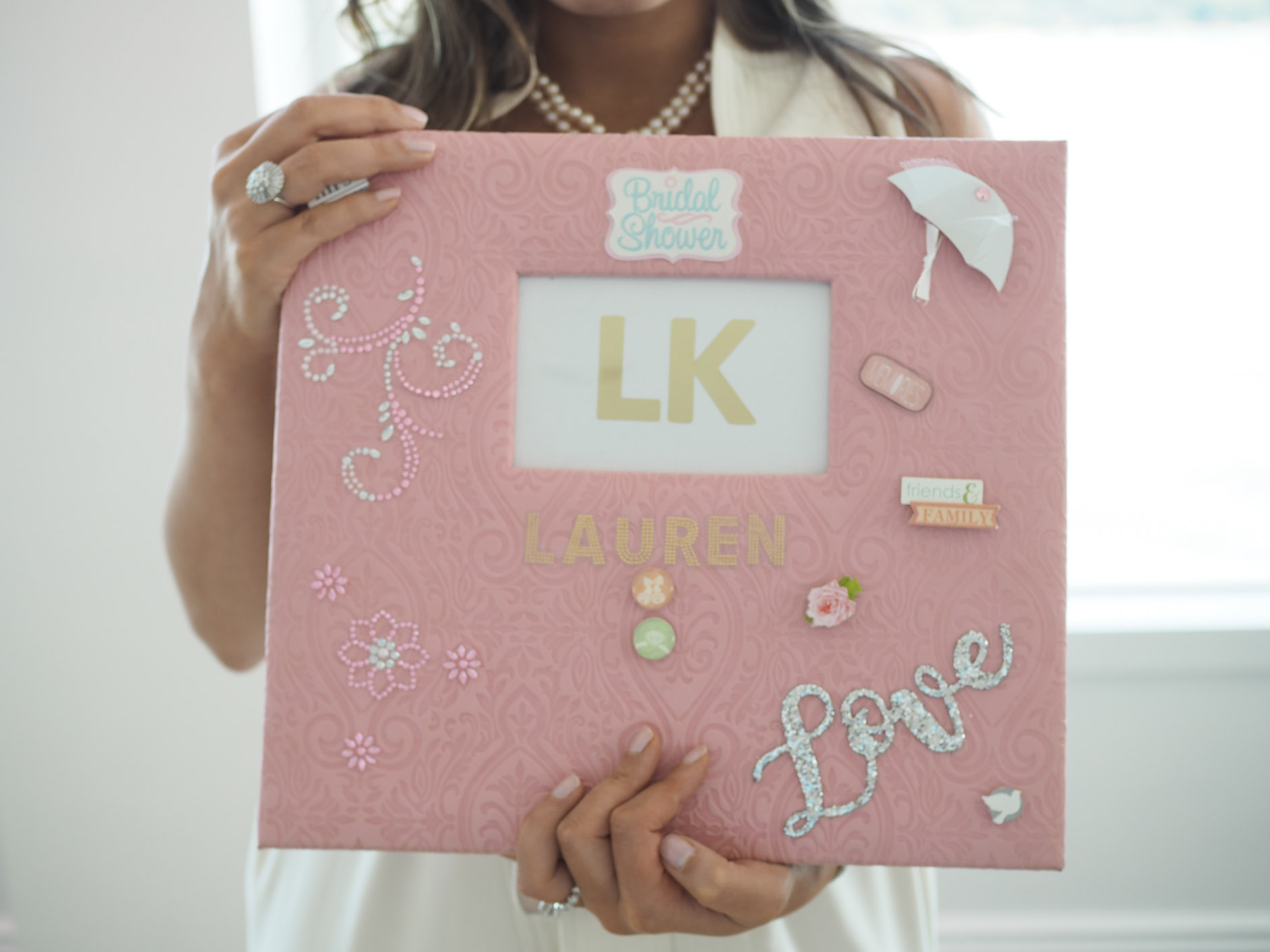 Memory Book – We created a memory scrapbook where each bridesmaid put together several pages of photos and decorative stickers to symbolize the years of our friendship with her. This is such a thoughtful gift to give to any bride-to-be! We did this for one of our other close friends back in 2014 and I have an idea it's a new tradition moving forward.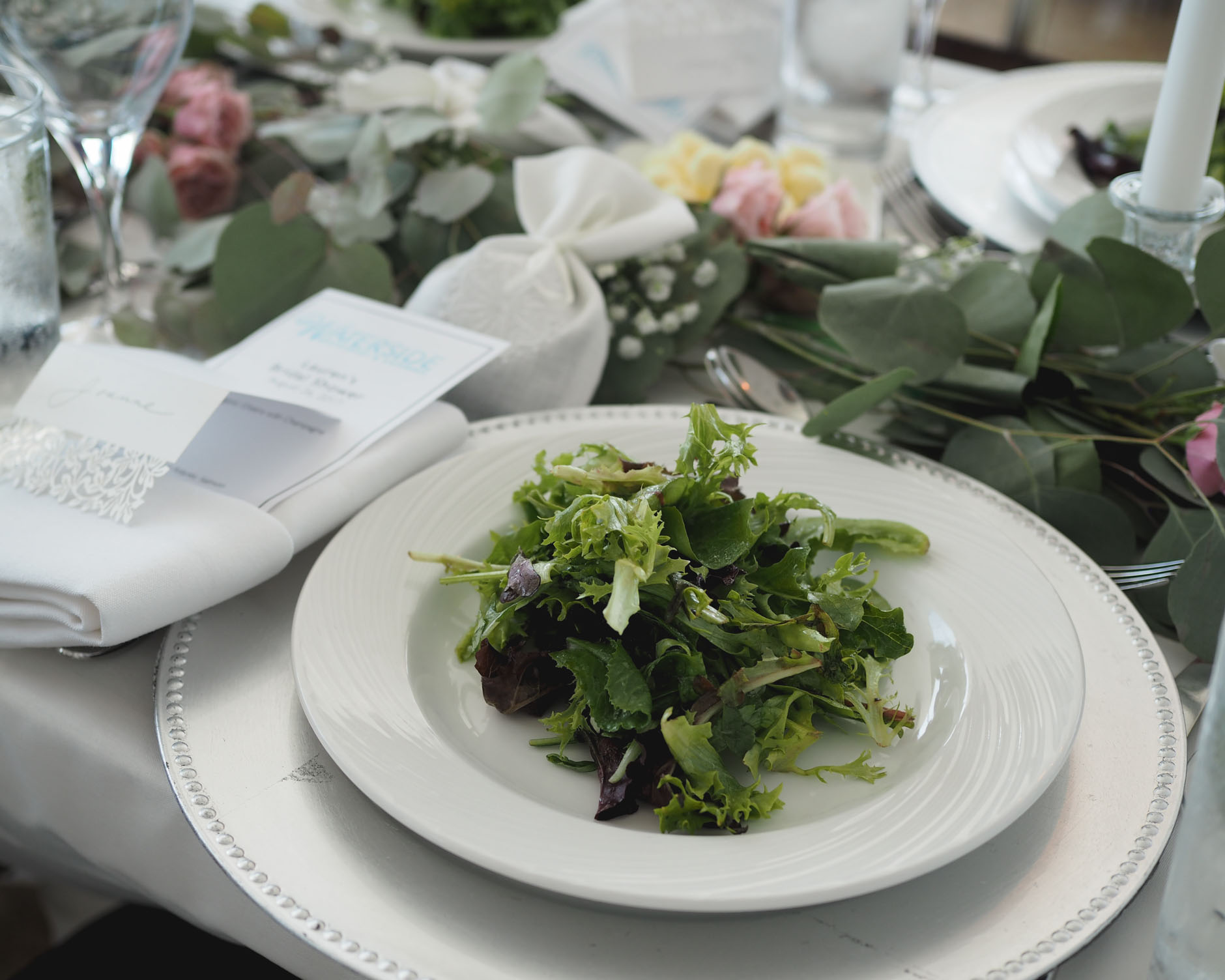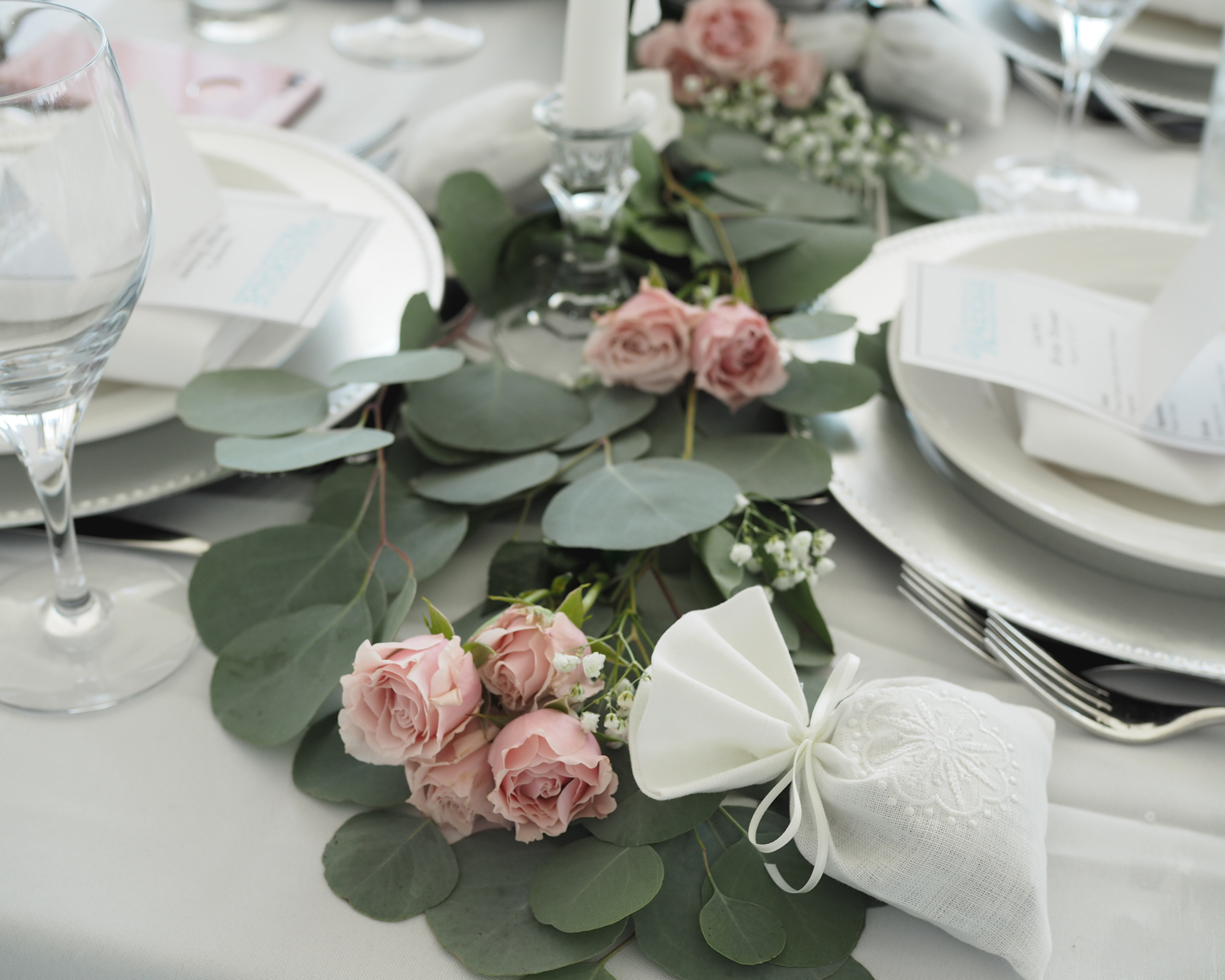 The Favors: Lauren went with embroidered sachets filled with lavender. Super chic and they smelled amazing!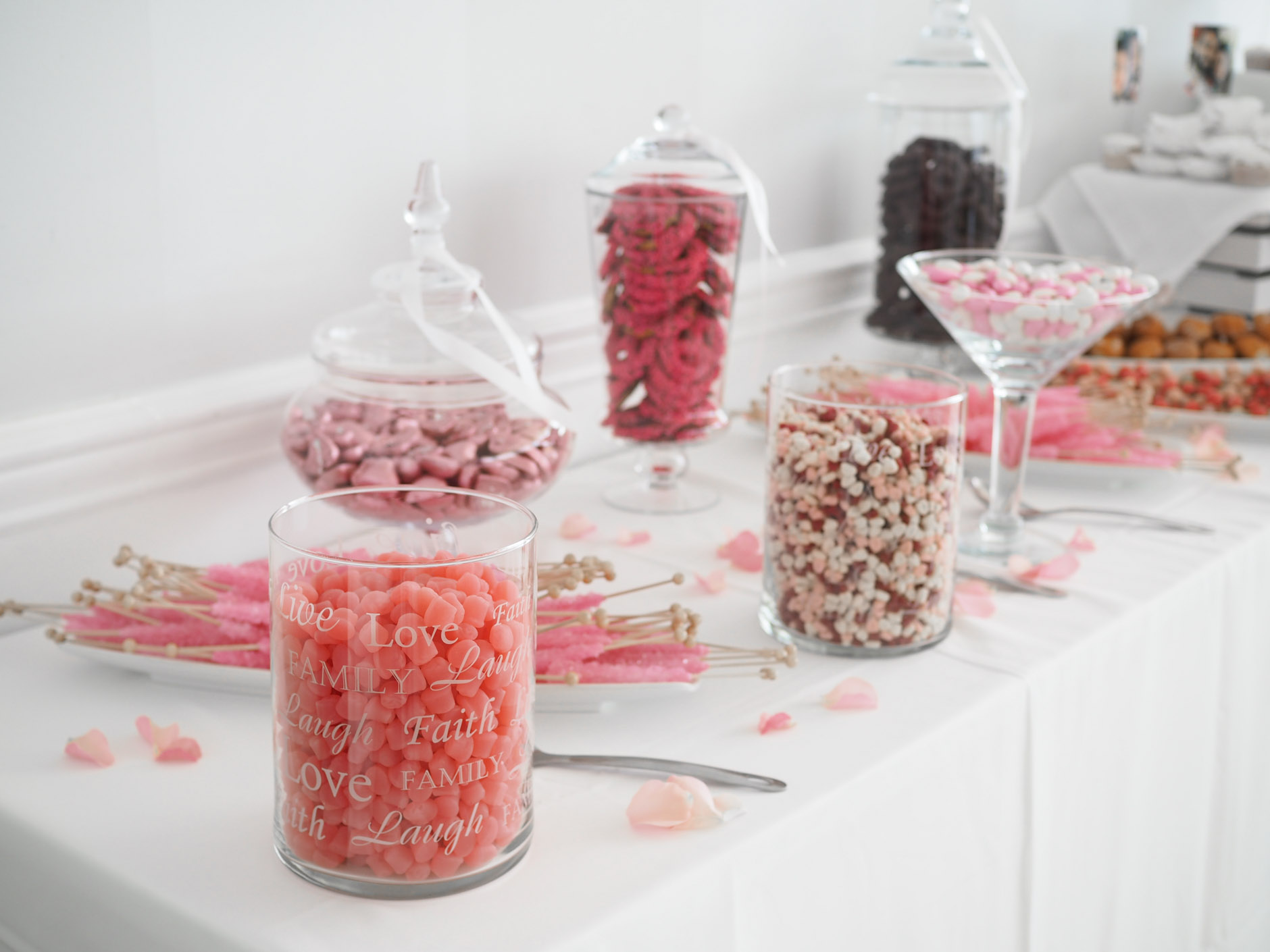 Candy & Dessert Table – The MOH put this all together and did a fantastic job. There were little bags and boxes so that all of the guests could take as much as they wanted to. Not pictured are even more desserts on a separate table that was brought out towards the end!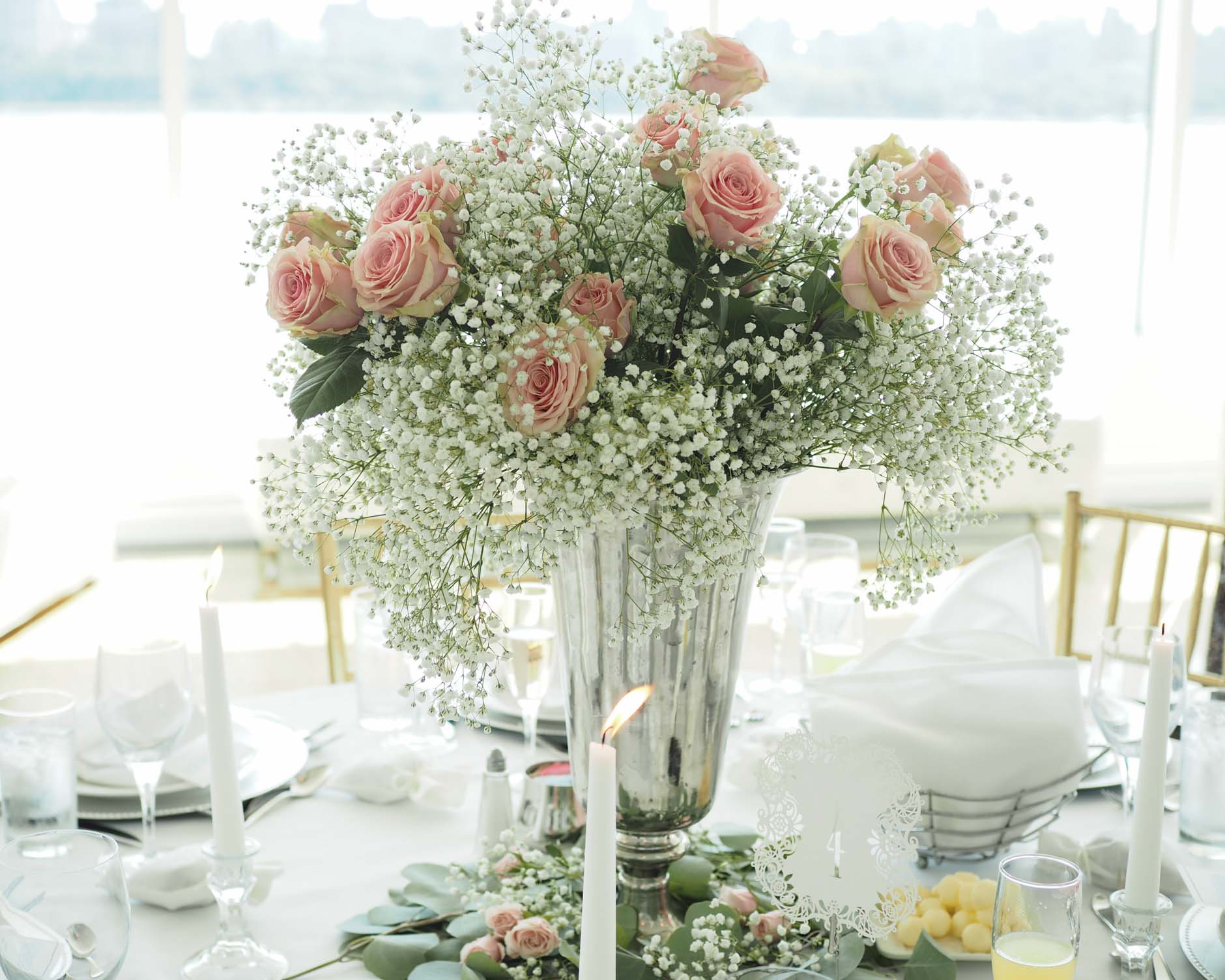 The Tables: The table scape and floral arrangements were so dreamy. There were two long tables and three round ones creating a perfect balance in the room. I helped decorate the long tables and had so much fun putting it all together!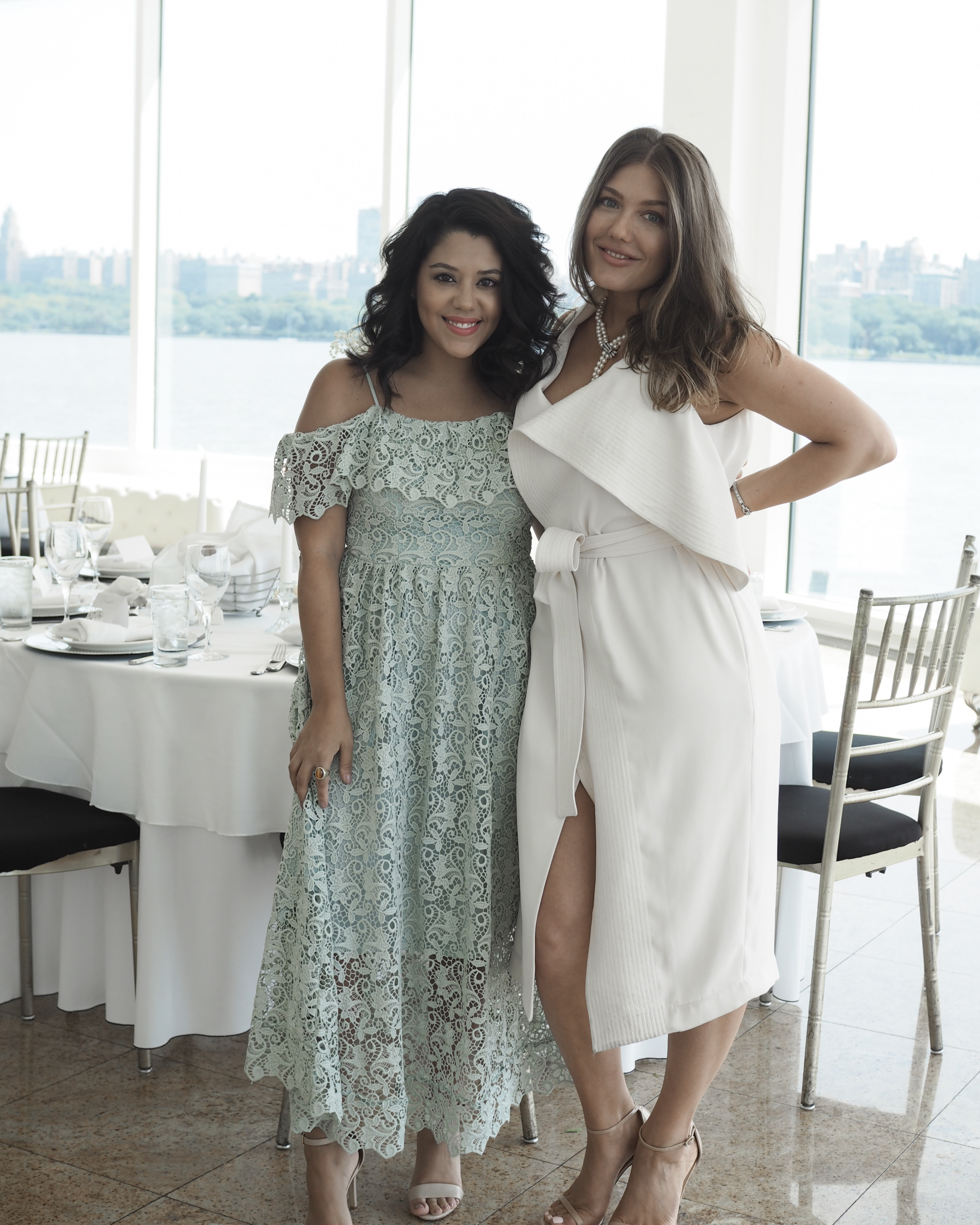 Now, how gorgeous does my bride boo look?! I first met Lauren back when blackberry messenger was a thing! Fun Fact: She designed my single cover for iTunes when I was pursing music. I will never forget that or anything else that she has done for me. I'm so thankful for all of the years that I've been able to call her a friend and I can't wait to stand by her side on the big day in November. Love you, Lauren!
Thanks so much for stopping by today! If you're a bridesmaid or even a bride-to-be, I hope that this post gave you some ideas and inspo. 💛