While some places are experiencing an 80 degree winter (jealous), it's still sweater weather over here on the east coast! I am counting down the days till spring.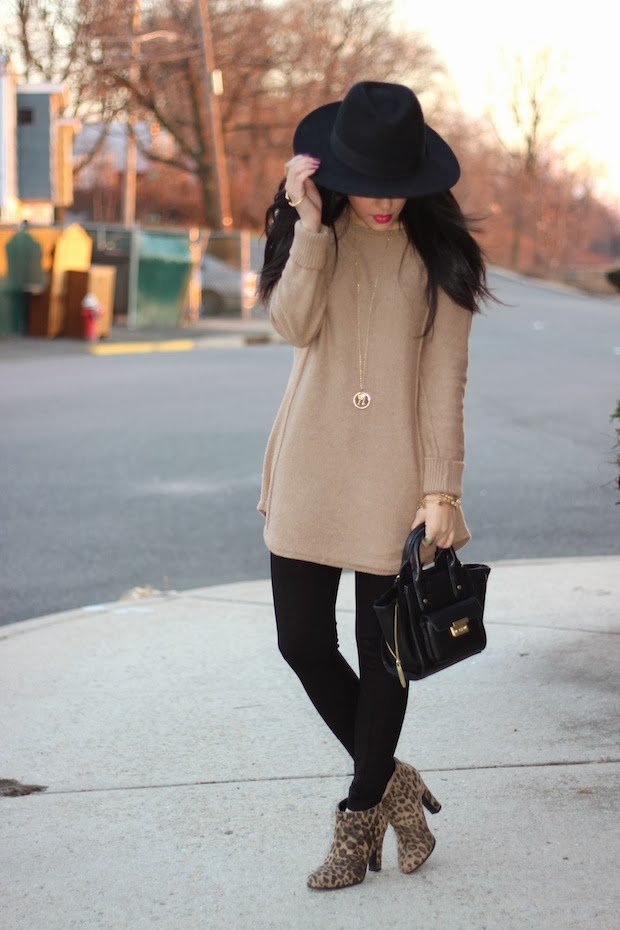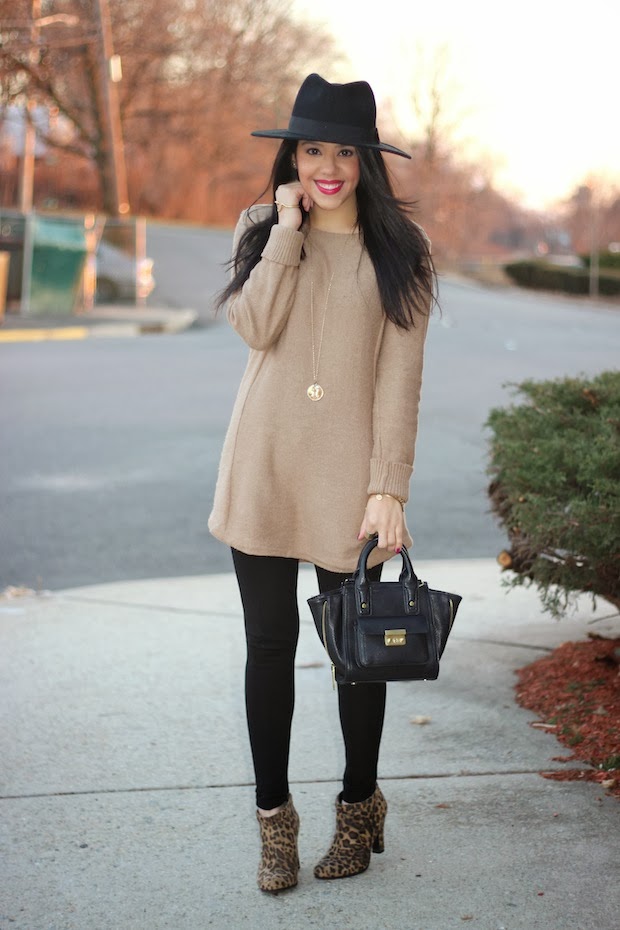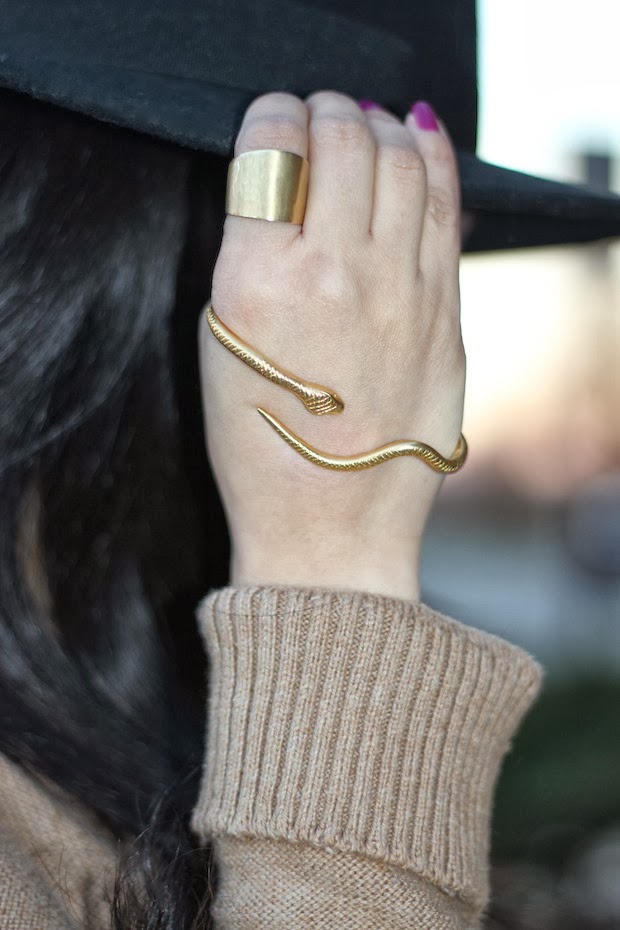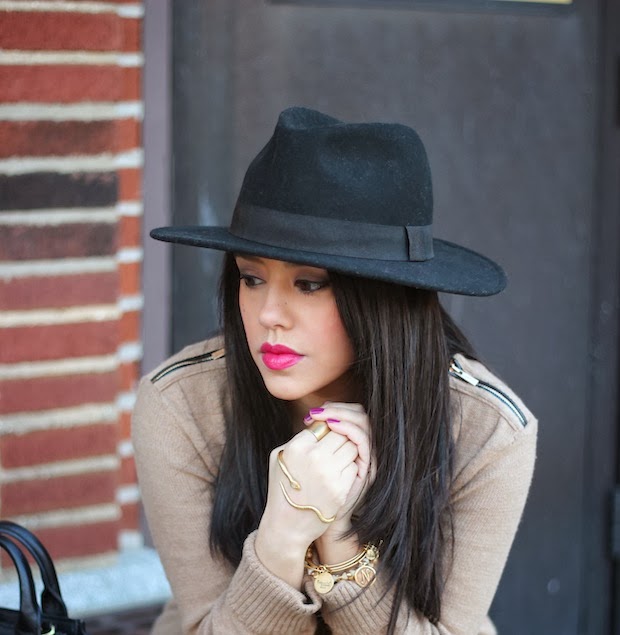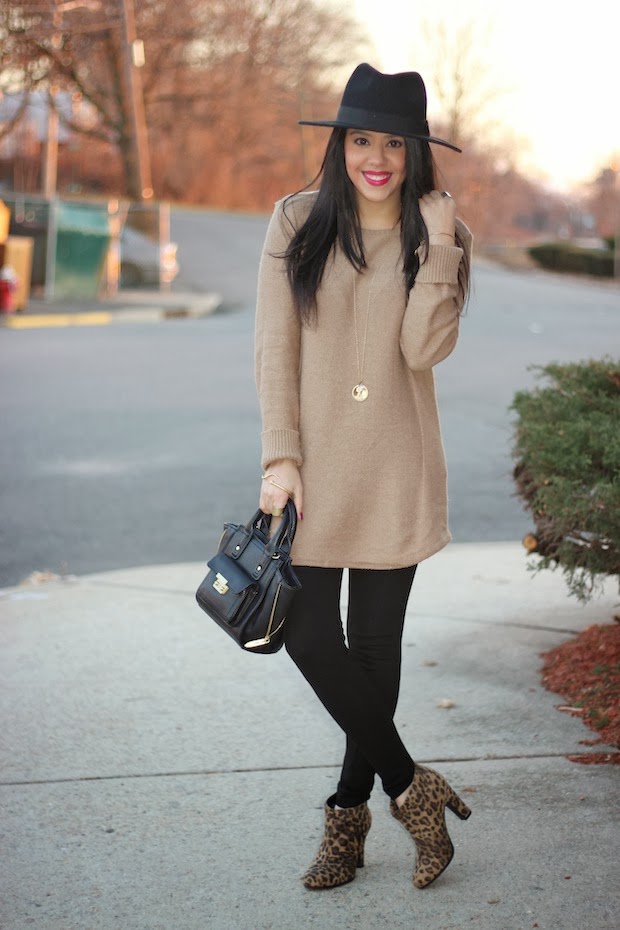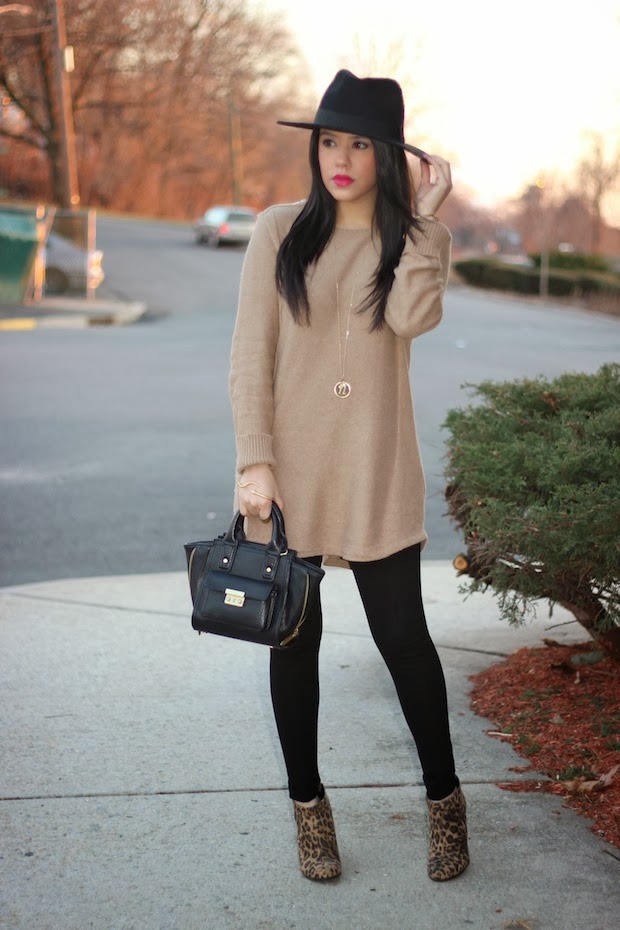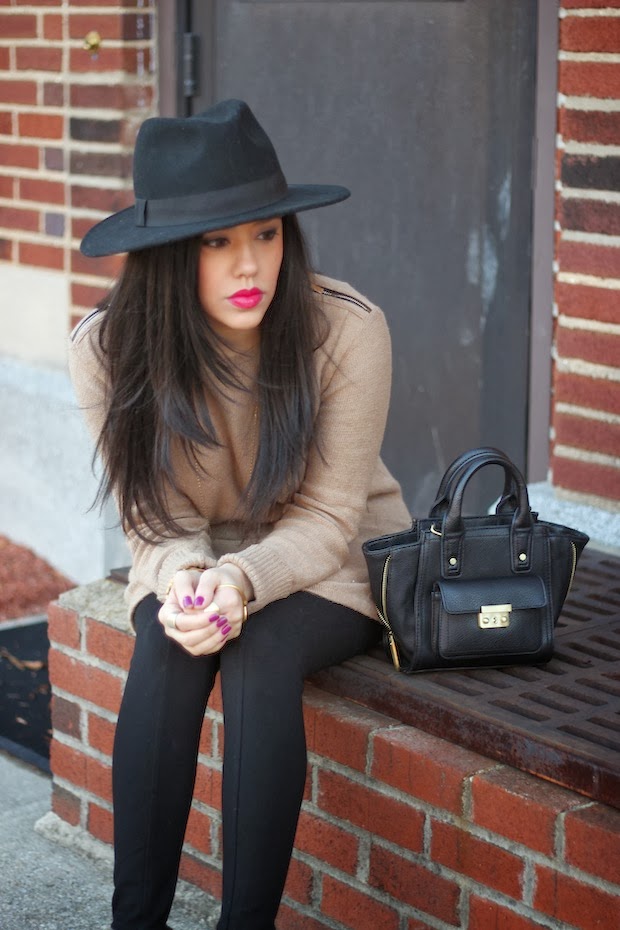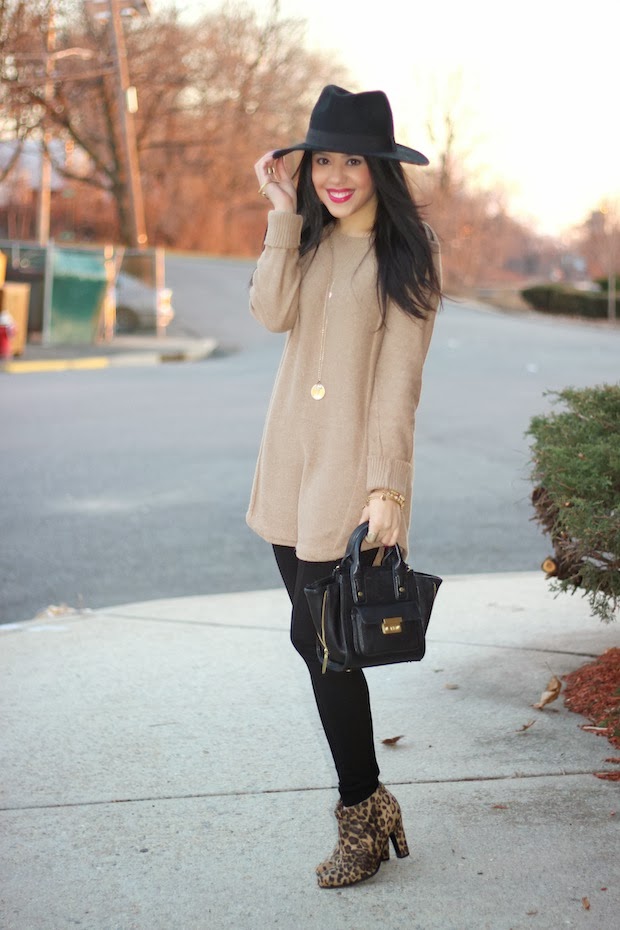 Sweater: Dynamite (
also love
) c/o / Leggings: Zara
I've had this sweater for a couple of months now, but it's my first time doing an outfit post for the blog with it. The truth is that it has become my go-to sweater this winter. I have definitely lost count of how many different times I have already worn it. It's long enough for leggings which is perfect, it's extremely cozy and I love the zipper detailing on the shoulders. Since this is a really simple and casual look, I wanted to add a fun element by wearing these leopard print booties and my favorite hat. Gold accessories have become my second skin as I pretty much wear them every day. I just can't seem to get enough! How unique is this snake hand wrap? I've never seen anything like it before. It's definitely a cool piece to add to an outfit.
I shot this look at the end of last week. Now the ground is covered with snow again. I went sleigh riding yesterday for the first time in years. Totally felt like a little kid again! Here's a
video clip
that I put on instagram. You can watch my horrible sledding skills lol
Happy hump day!