Life lately… A closer look at the gram.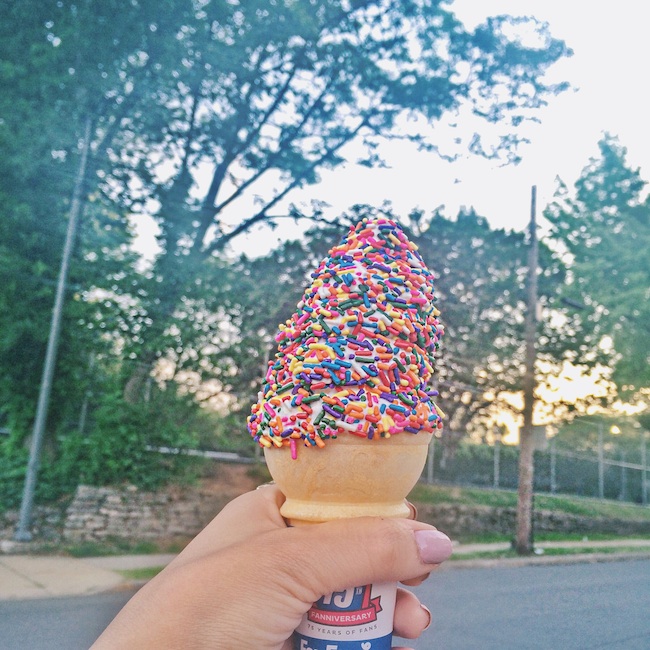 Sprinkles with a side of ice cream anyone? Yes, please. This was my last ice cream for awhile so I definitely enjoyed every bite of it. To be honest, I have been struggling with my eating habits lately. I was doing so well, eating healthy and working out consistently and then I just got caught up in other things and started to "let myself go." I haven't been feeling very good lately and that usually happens when I am eating like crap or skipping meals. Now that I am 31, I see how true it is that our bodies change so much as we get older. I can't eat like I used to and I can't get lazy and not exercise. So, after indulging in this amazing ice cream cone, I made a promise to myself to get back on track. It's only been 3 days so far, but I am already feeling much better!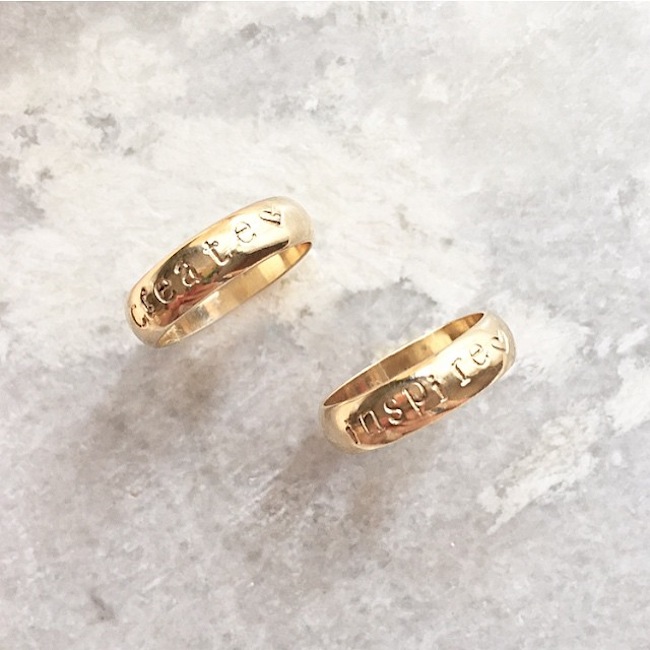 Here's another look at the create and inspire bands that I designed with TAudrey. So simple, but so meaningful to me. It's how crazy how two words can have so much power. I have been wearing these every day as a constant reminder to myself and it's actually been working. Over the last few weeks I have been in somewhat of a slump with a couple of different things in my life. Just like anyone else, I sometimes get discouraged or feel like giving up on certain things. I think it's completely normal to feel that way at times, but it's important to snap out of that mentality and to continue moving forward. Simple words like create and inspire help me do that. This photo was taken by one of my close friends, Chevy, who is always so supportive of me. Love you girl!
[P.S. Use code natymichele10 for 10% off anything on the
Taudrey
site.]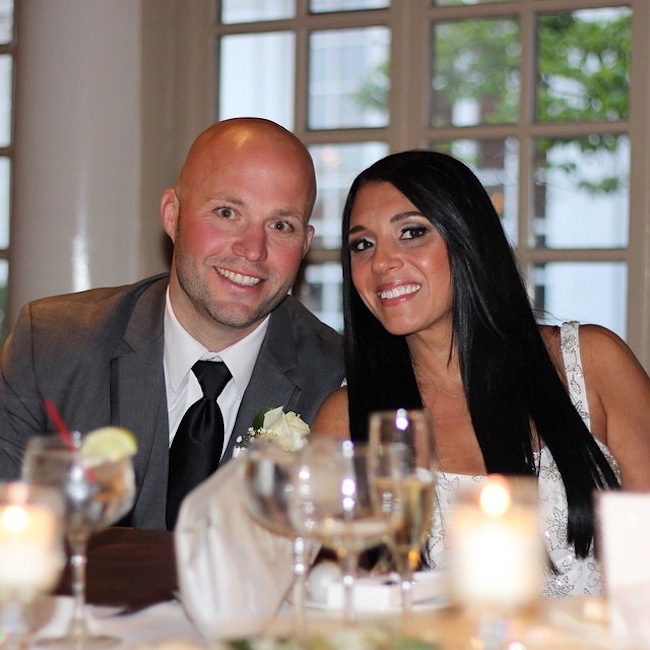 My big sissy got married! There are no words to describe the joy and love that I have for her. They decided to do a very small and intimate exchange of vows followed by a dinner with just 20 people. I ended up planning everything with my mom in less than 2 weeks and let me just say that even though it was so small, it was extremely stressful. I can't even imagine how it must be to plan a wedding for 200 people. I wanted everything to be beautiful and special for them. I used Pinterest to help inspire me since I have never planned anything like this before. My sister is very simple and non traditional, so I needed to keep that in mind. Everything really turned out amazing and she was so happy with it all. We did a few special things in memory of my father like using one of his ties to wrap around her bouquet and leaving an empty seat at the table next to her with his photo and a white rose. We also spoke about him in our toasts and really just wanted to make sure that his presence was felt. This was such a huge moment for him to miss and I know that was extremely hard on my sister. It was hard on all of us.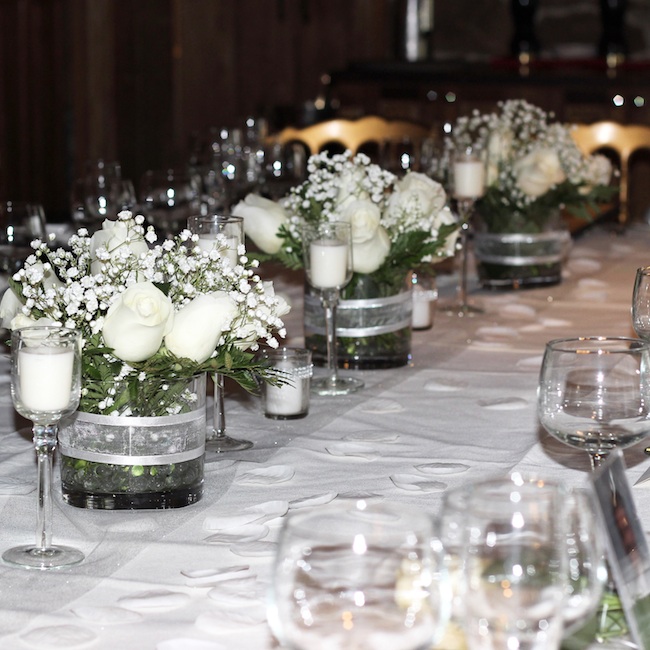 Here's a look at the table set up. My sister wanted everything white with silver details, so this is what I came up with. It was one long table, so going all the way down the middle were white rose and baby's breath arrangements with candles and petals. It was simple, elegant and romantic. I was proud! Even just for a small group, this was a little bit expensive, but I did my best to find things at places like Michaels and AC Moore. We ended up getting these flowers at my local market and luckily, they were able to do the arrangements for us there. It ended up being cheaper than doing this at a florist. I took this photo before everyone arrived and before the candles were lit. Here's a special little story. There were two candles in the center that were right in front of the seat we had for my father. The entire night, those were the only two candles that kept blowing out. I didn't even realize it until my mom pointed it out. I'm not sure if any of you believe in signs like that, but for me, that was my father letting us know he was there.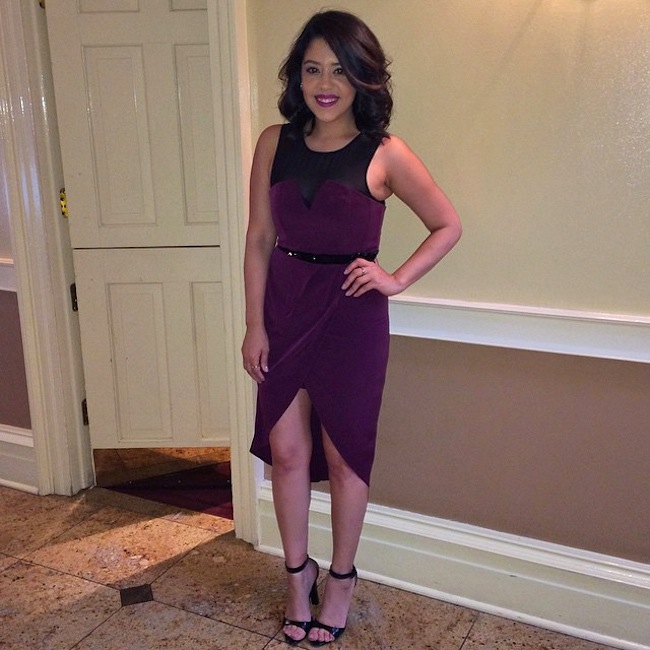 This is the $5 dress that I wore to my sister's wedding. Yes, you read that right. FIVE DOLLARS! Can you believe it? This is the story. I was super busy planning everything for her, including helping her get a dress and shoes, that I didn't even think about an outfit for myself. Even though she didn't have a traditional wedding and ceremony, I was still her maid of honor and of course, I am her sister. So two days before I started freaking out because I wanted to wear something really nice and couldn't find a damn thing. I literally went to every store that I could think of and was starting to give up hope. The morning of at 10am, I decided to try a different H&M. I swear that H&M always comes through for me when I am in need of something last minute. I was searching through the clearance rack [of course] and saw this dress. It was the only one and it was my size. It was initially $60 marked down to $30 and then marked down to $5. There had to be something wrong with it then, right? Sort of. At the back there were three little beads missing. It was right near the zipper and honestly was not very noticeable. I tried it on. It fit! It was mine. What a freaking find! Apparently it's part of their black tie collection and that was the only one in the store. Never slack on the clearance rack.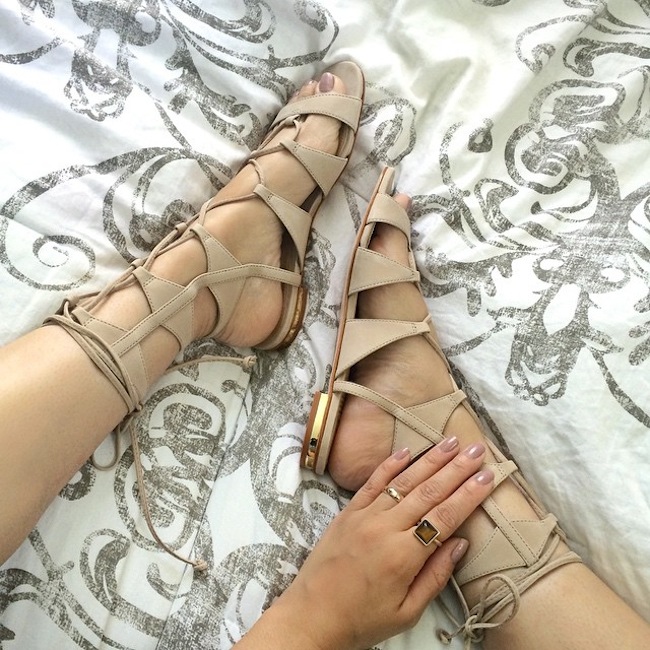 I try not to do too many product type shots on instagram because I never want it to come across the wrong way. When I really love something though, I want to share it. I tend to do this mostly with shoes or when I get a great deal on something. These gladiator sandals from Schutz were too good to not post. This is my first pair like this and I'm looking forward to styling them in many ways this summer. I love that they are different from the sandals I typically wear and will bring a fun element to my outfits.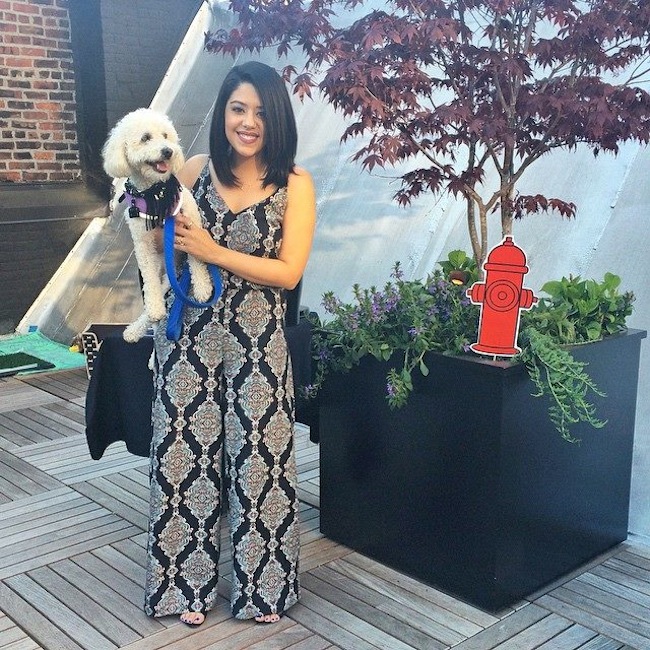 This was at the Lazy Bonezz puppy pawty event two weeks ago. It was seriously the cutest pawty ever with the most adorable pups and Kiko was so excited to be there! My mom came too. He met so many new doggy friends and loved all the treats and surprises that they had for him. Funny story about me wearing this though. After the event, I was going to see An American In Paris on Broadway. Initially, I was planning to wear flats to the doggy event and then change into heels. I ended up falling in love with this jumpsuit though and really wanted to wear it. Since I am so short, it was too long for me to wear with flats and I was going to be tripping all over myself. Well, let's just say I was totally tripping all over myself anyway because Kiko was dragging me everywhere. I immediately regretted wearing this there. [haha] Oh and later on in the night, I actually fell for real. lol I am the biggest klutz always and forever.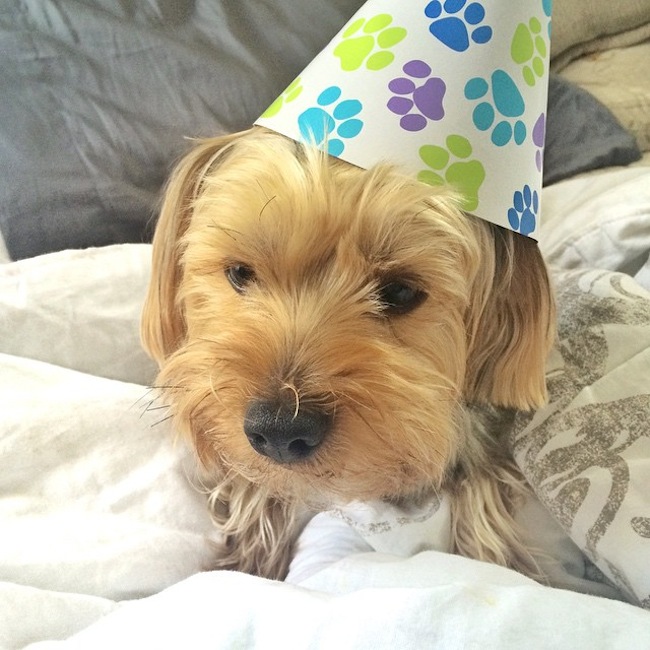 My little boy Mikey turned 3 last week! He is seriously the craziest and funniest little pup and I love him to pieces. He is actually my sister's dog, but lives with me. Long story. Him and Kiko are besties. They literally do everything together and if one of them leaves the other, they look so lost and sad. He has brought so much happiness into my life and I am just as attached to him as I am to Kiko! Look at that little face. It melts my heart.
Happy Thursday!