Hi loves!  It's a rainy Wednesday and since I am still waiting on my outfit pics from Chicago, I thought I would do something silly today.  I have been super busy since I got back and haven't had time to take any new outfit pics.  I had to go out in the rain to run some errands and thought I would snap a few quick pics which turned into me having a little fun with my umbrella lol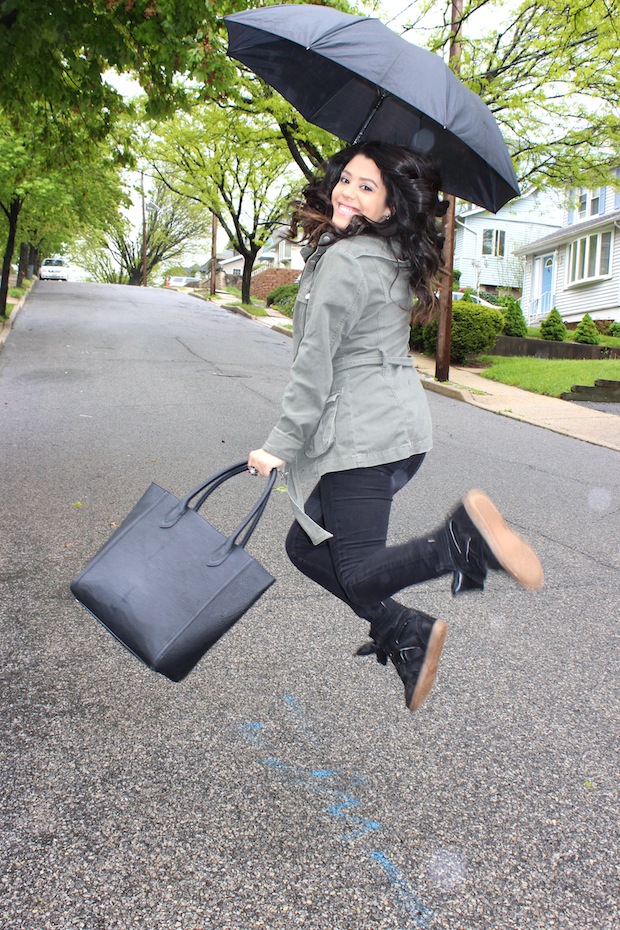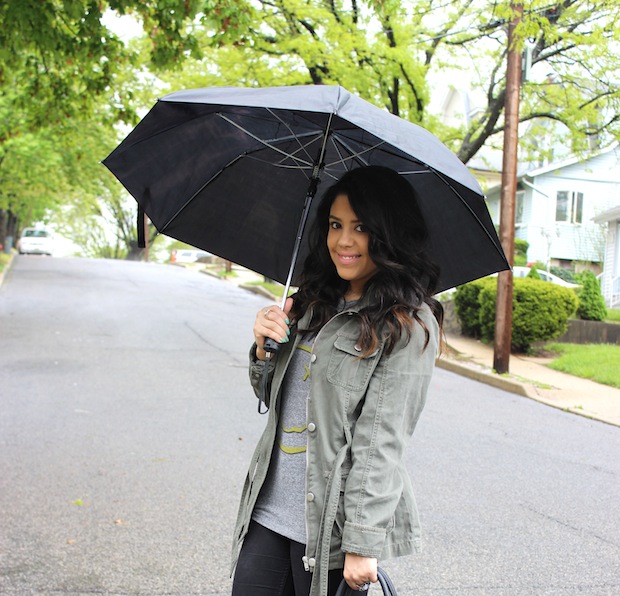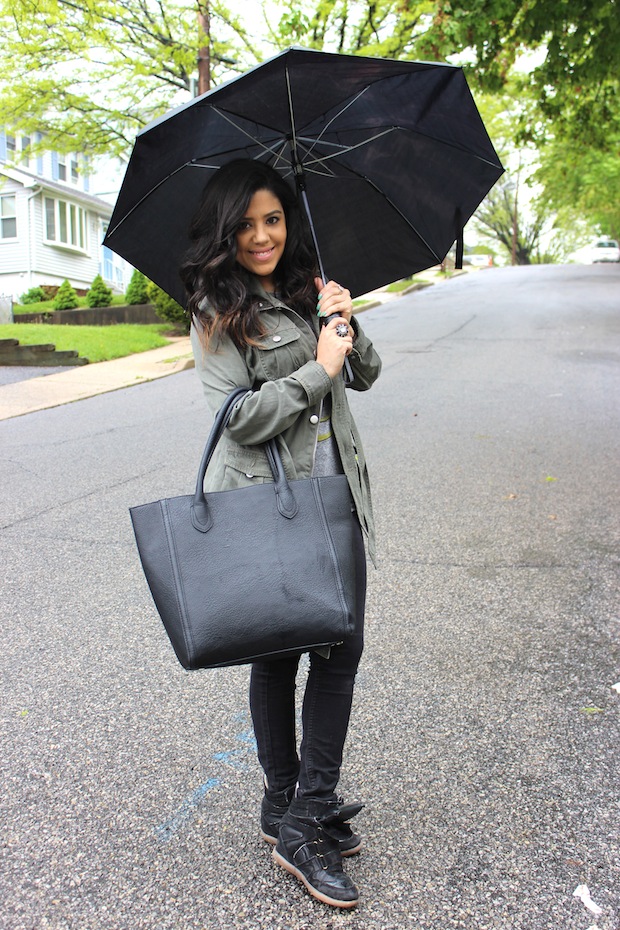 Jacket & Nirvana T: Forever21/ Pants & Bag: H&M/ Sneaker Wedges: PoshMark
This isn't an actual outfit post but I might as well share what I am wearing!  Just went for casual comfort with a little protection from the rain.
I wrote something yesterday that I want to share with you and hopefully it will inspire you a little bit.
Chasing after your dreams is never easy. It can be scary and it can be a struggle. It forces you to step out of your comfort zone and leave behind stability.  But let me just tell you that once you catch your dreams everything you went through doesn't seem to matter anymore. It's all worth it and all the obstacles suddenly make sense. When my father died a part of me died with him. I felt so lost. And in my darkest moments I made a promise to him and myself that I would go after what I want and do what I love. And I have. I am. And now the part of me that once died has now come alive again.
<3