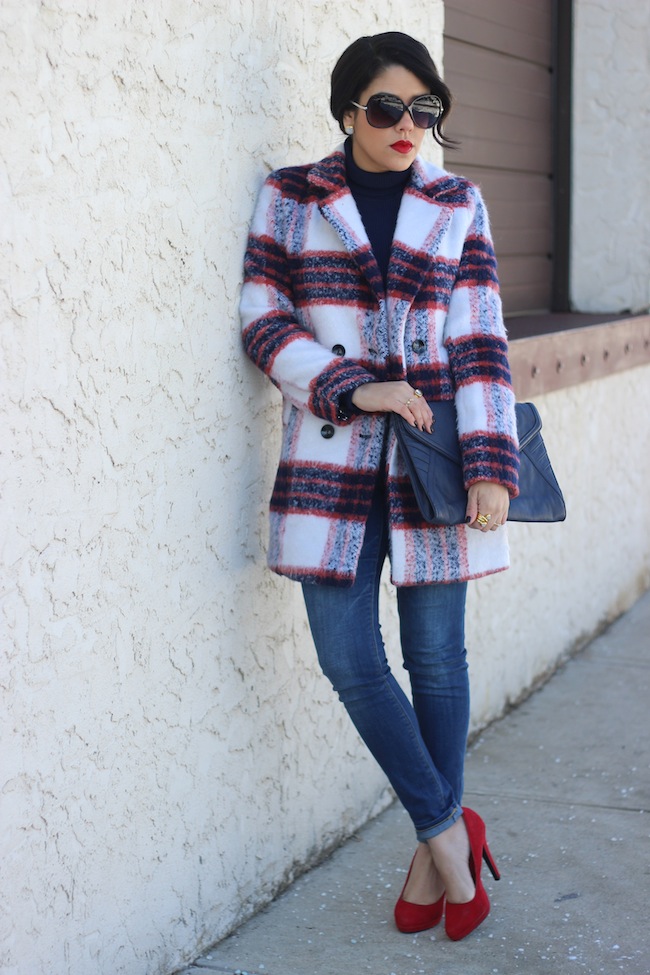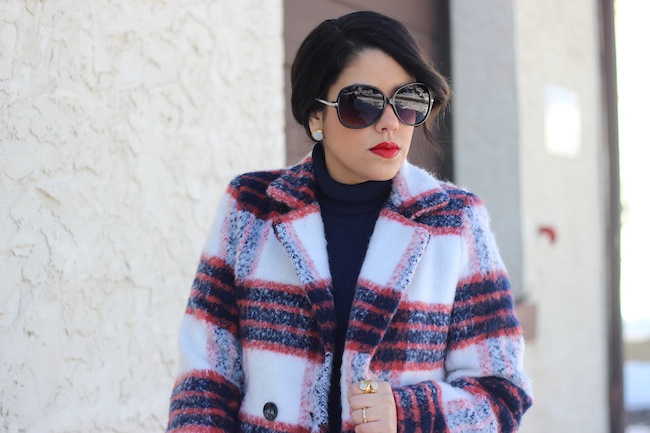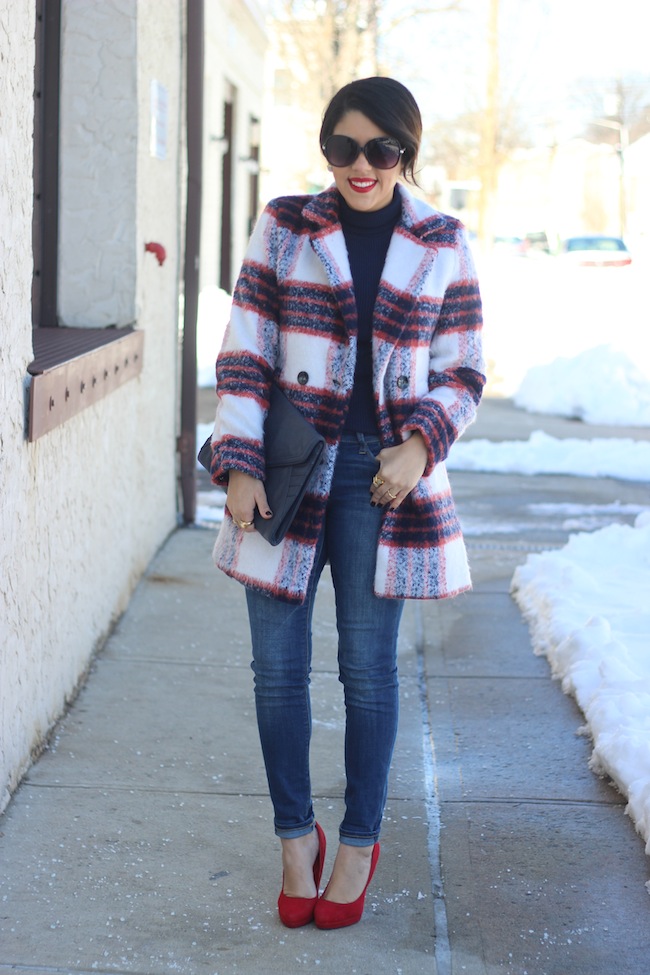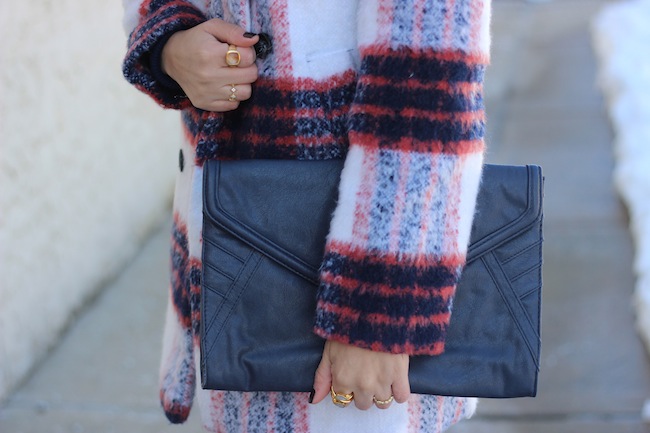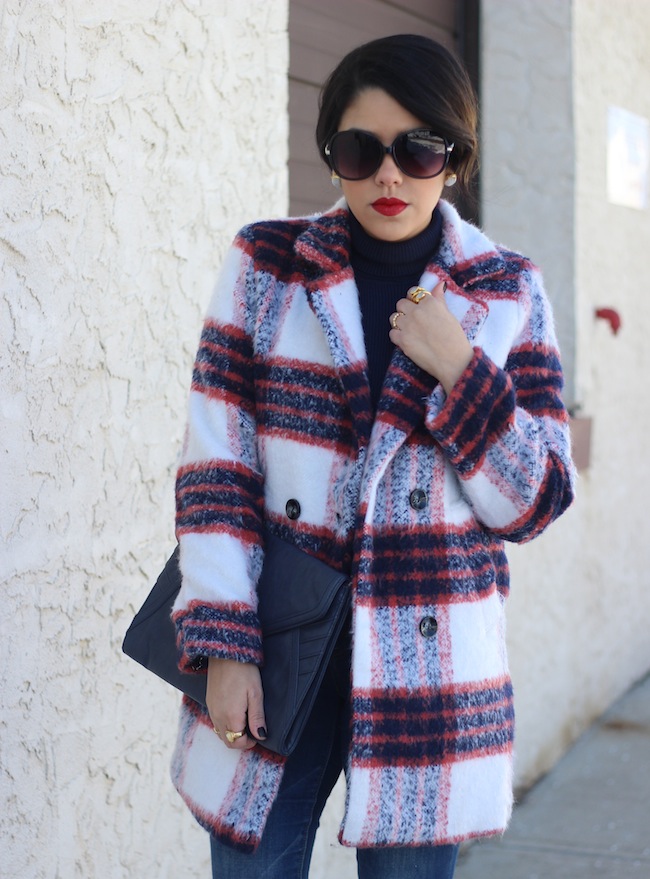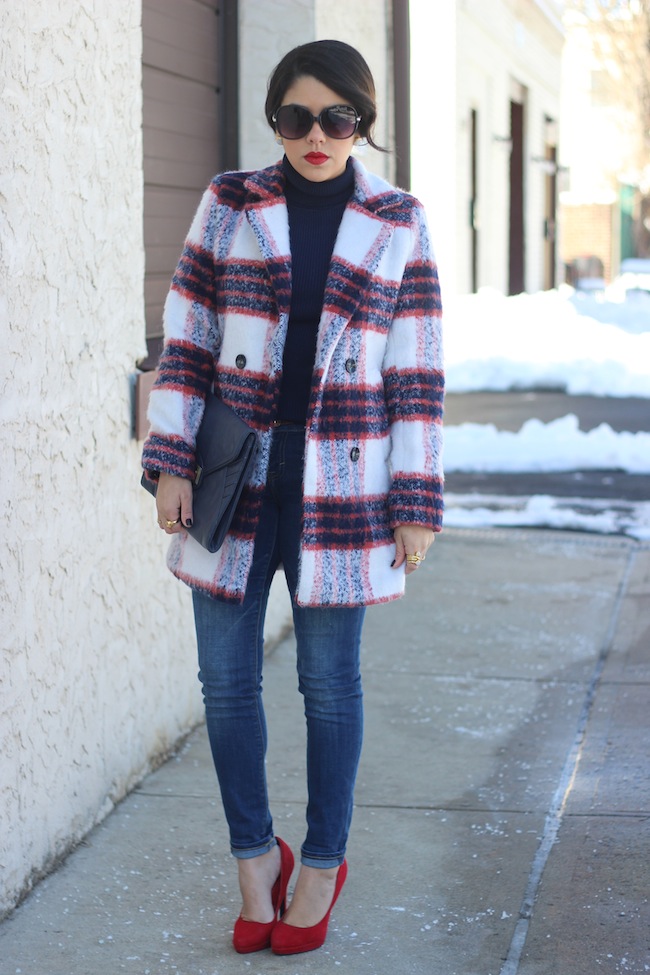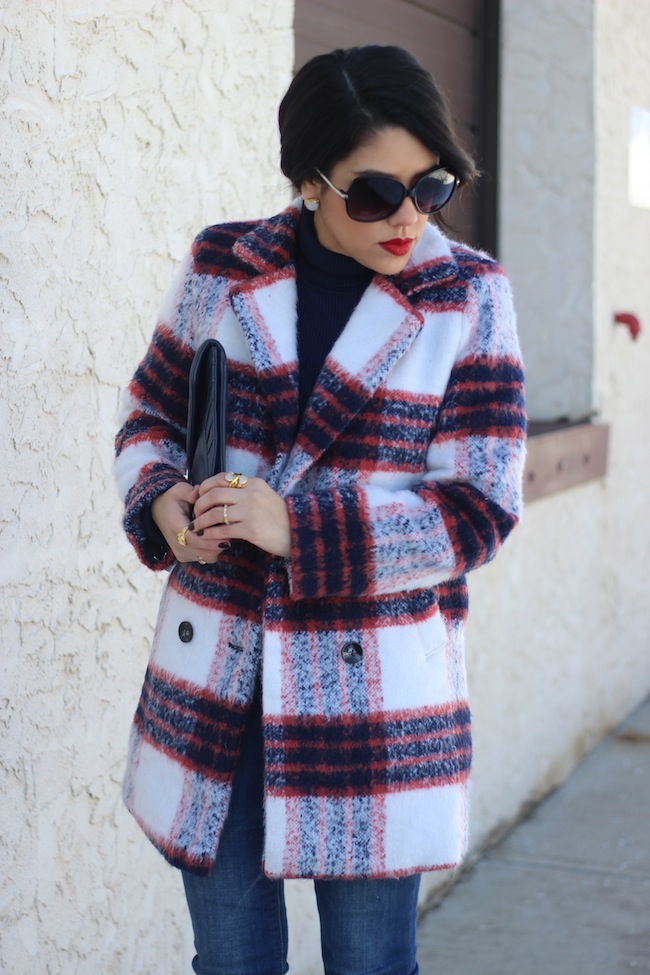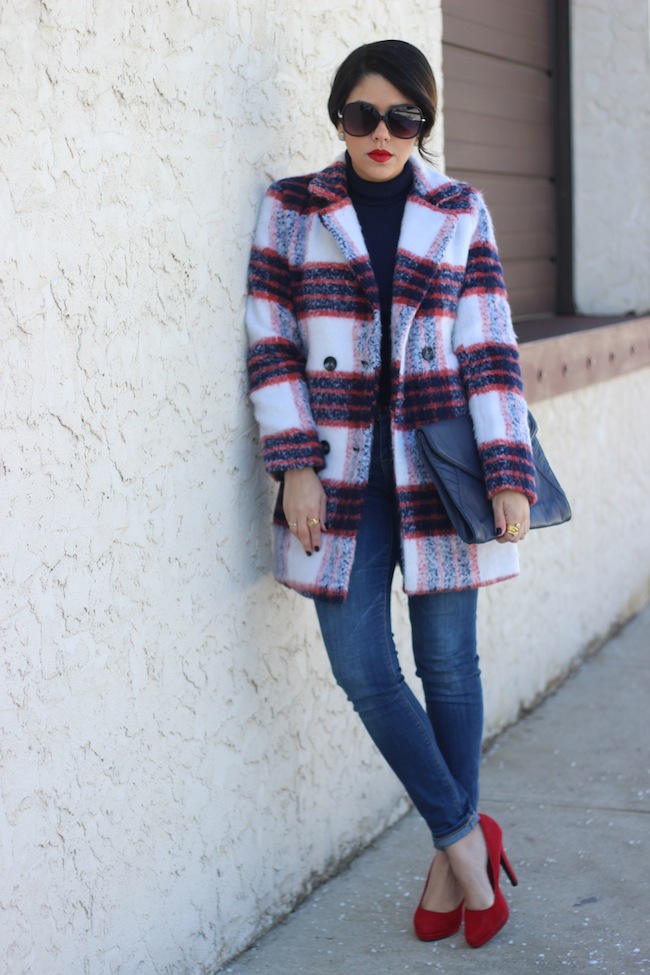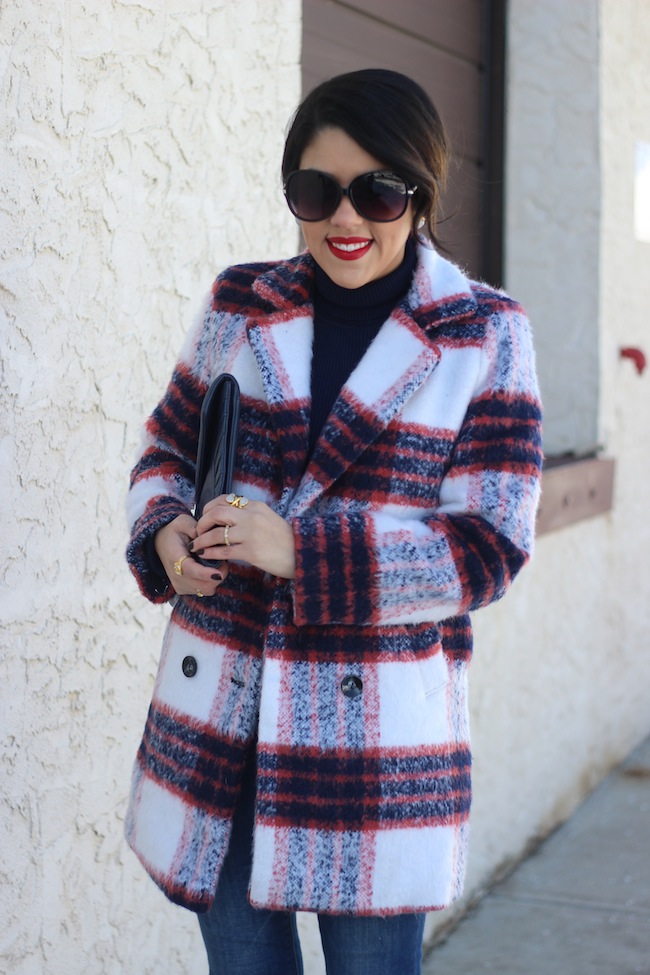 Outfit Details
Coat: OASAP/ Turtleneck: Mandee (love this) / Jeans: Dittos
Shoes: Forever21 (old, similar) / Clutch: Danielle Nicole
I'm back with another casual Valentine's Day look! Realistically, I know that not every woman gets super dressed up for V-Day. I myself don't do it either unless I have specific plans for dinner or drinks, etc. So if you're celebrating a little bit more low key this year or just don't feel like wearing a dress, then maybe something like this could work.
I wanted to incorporate red as pops of color throughout the look instead of making it the basis of my outfit. I've always loved navy and red together. Grant it, this might seem a bit patriotic, but I still dig it for V-day. 🙂 I recently got this coat and was so anxious to wear it. It reminds me of a shorter similar version to the Zara one from last year.
I found these red pumps hidden in my closet. Here's a little story about them. About 6 years ago, my father took me shopping to pick things out for Christmas. We ended up going to Forever21 and I found these red heels on sale for only $10. I remember being so excited about them and my father's reaction was, "Don't you think those heels are too high?" He smiled and got them for me anyway. I wore them a few times and ended up forgetting about them. About a year ago, when I was cleaning out my closet, I came across them again and instantly thought of him. It might sound stupid but I refuse to get rid of them, no matter how old they are. Especially with Valentine's Day, my father always came through as my valentine by surprising me with flowers and other special things. I thought that these were a perfect fit with this outfit.
Have a great day!