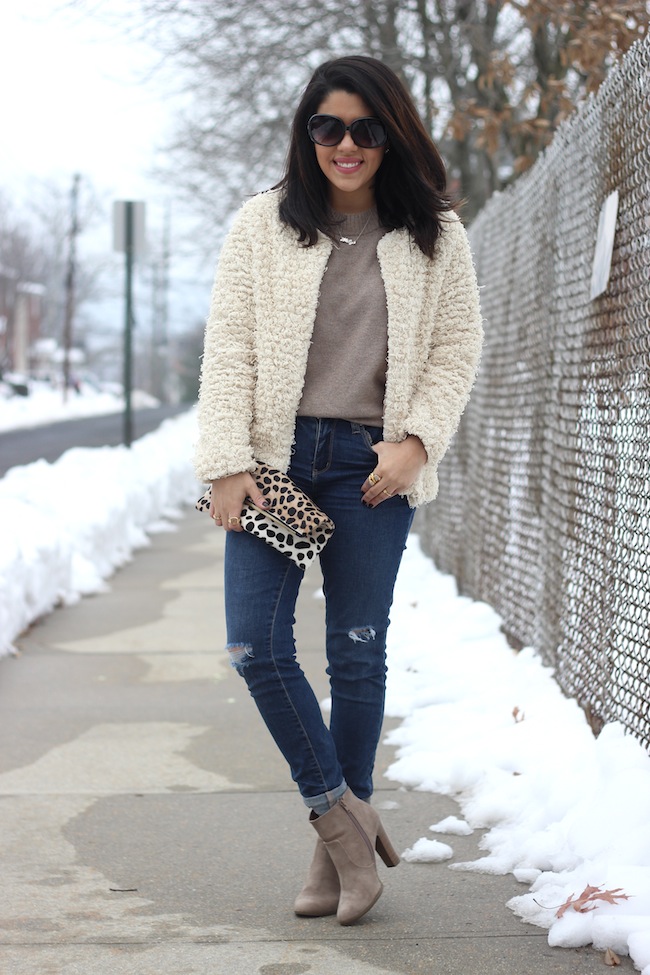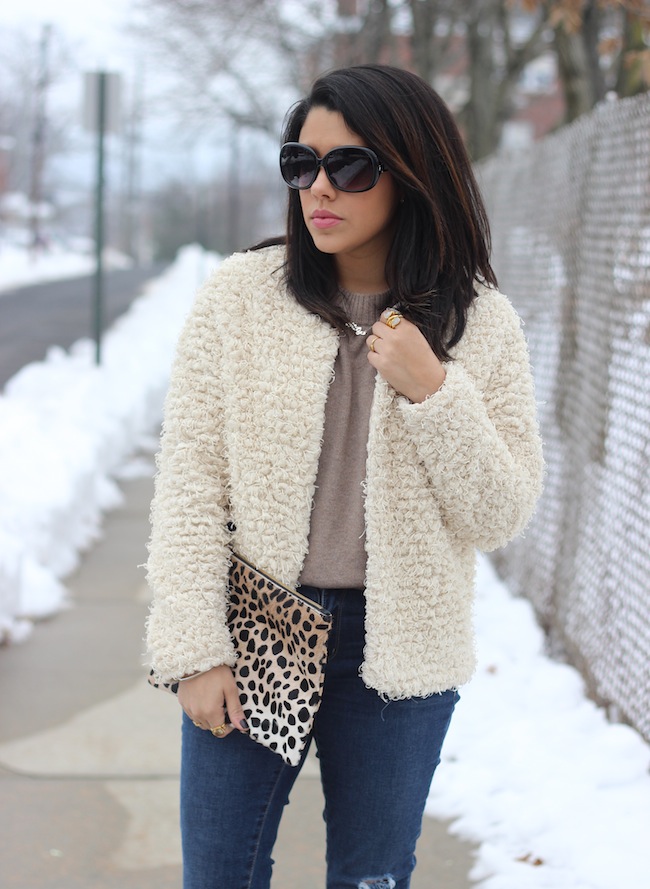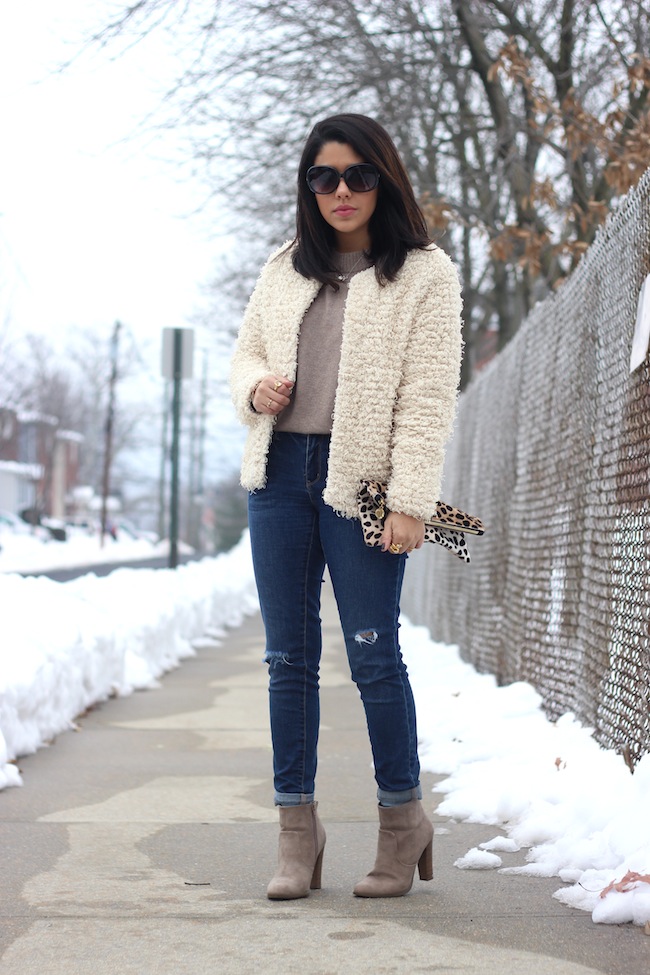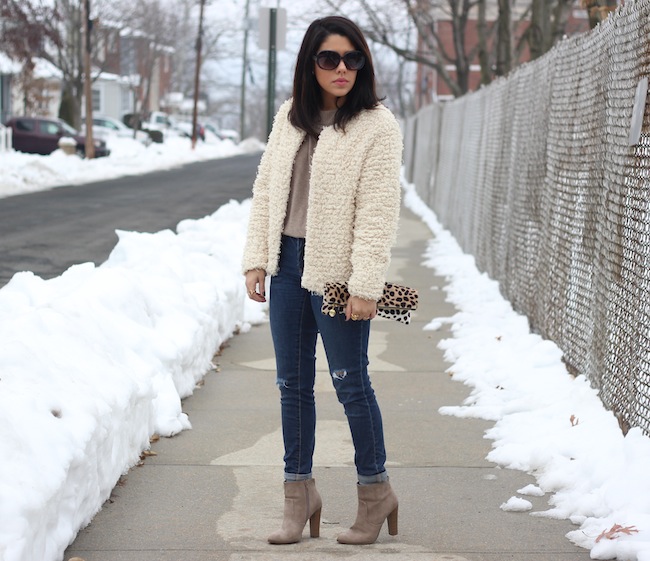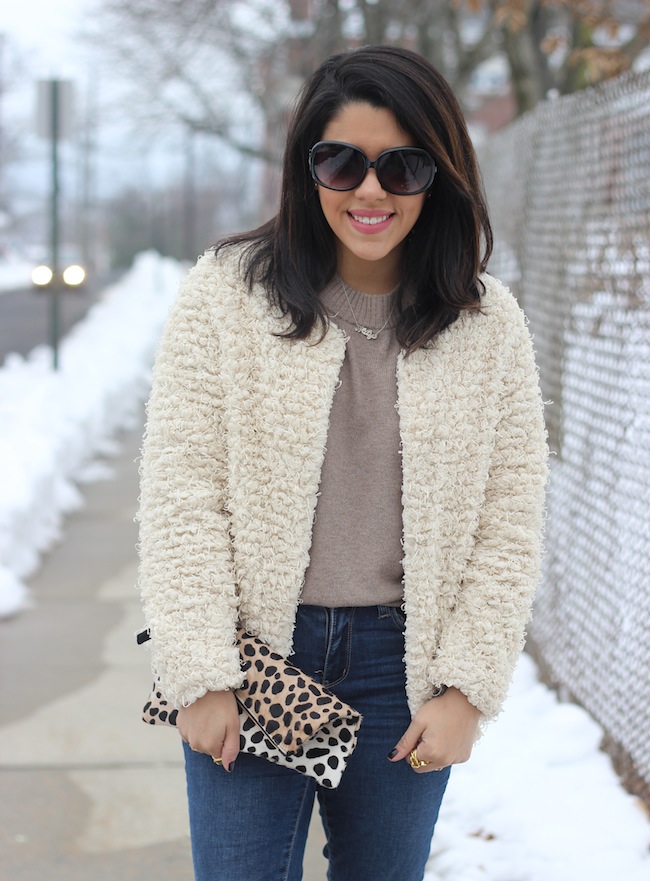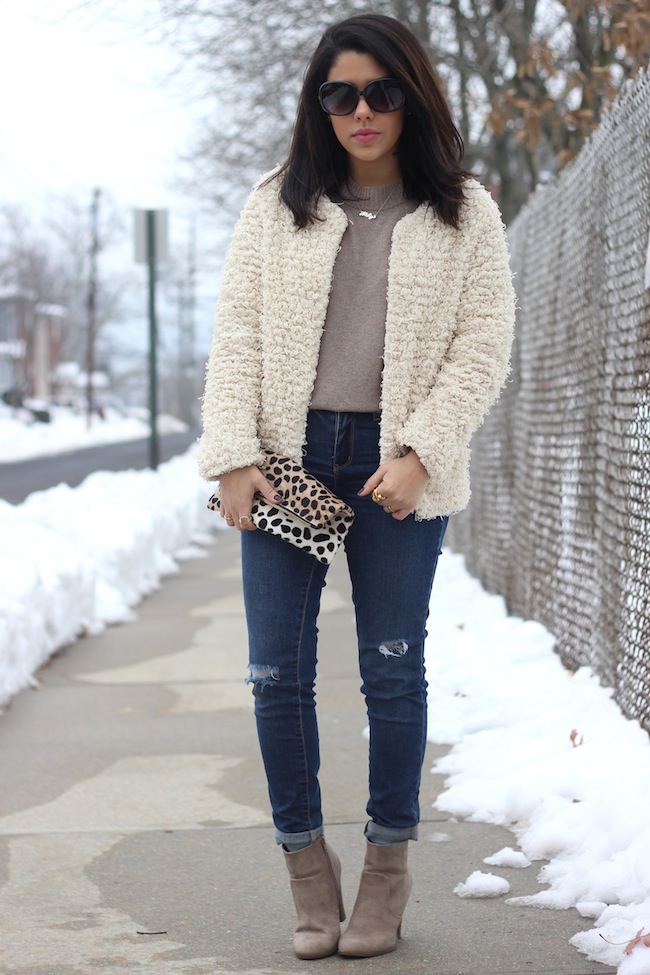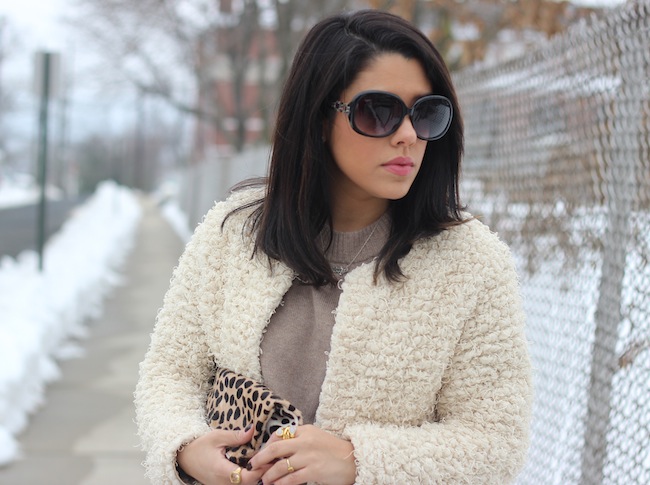 Outfit Details
Coat: H&M (love this faux fur one) / Sweater: H&M / Jeans: Dynamite
Booties: Prima Donna / Clutch: ClareV (found on Poshmark)
Let me just start by saying that I love shopping the sales rack at H&M! It can be hit or miss, but sometimes I leave with some great gems at such awesome prices. This coat was originally $50 marked down to $20 and then at the register it rang up for only $10! Don't you love when that happens? This coat can be dressed up down, but I decided to style it more casually. I also just bought this sweater too. It's really loose with an oversized fit, which I am all about right now. It came in a couple of other colors too and I was definitely tempted to get one of each.
I wanted to keep this look completely neutral by playing around with different shades. I like how the coat adds some texture to this simple outfit and the clutch adds some print into the mix. I have been wearing the hell out of these jeans lately, but I swear they are clean! lol They are really just my most comfortable pair and I have been wearing them at least once a week. #sorrynotsorry 🙂
This might be my last post before the fashion week craziness, but I am hoping to at least post once more before the end of the week. Hope you all have a fab day!