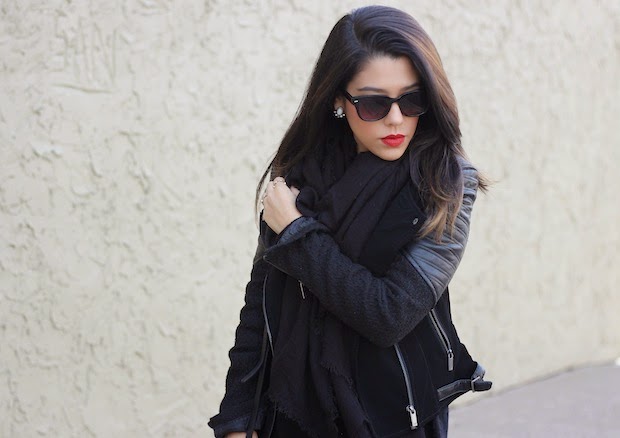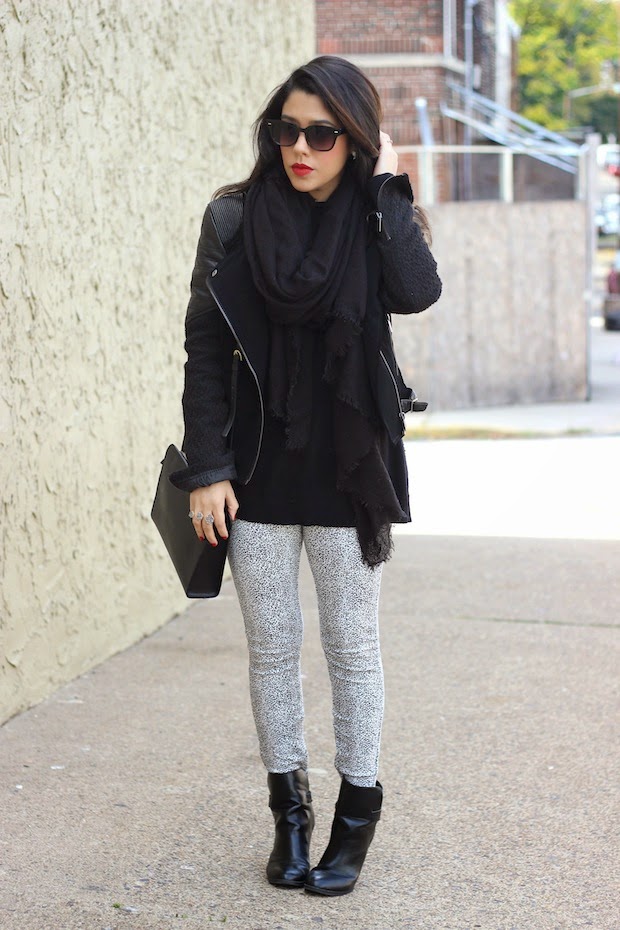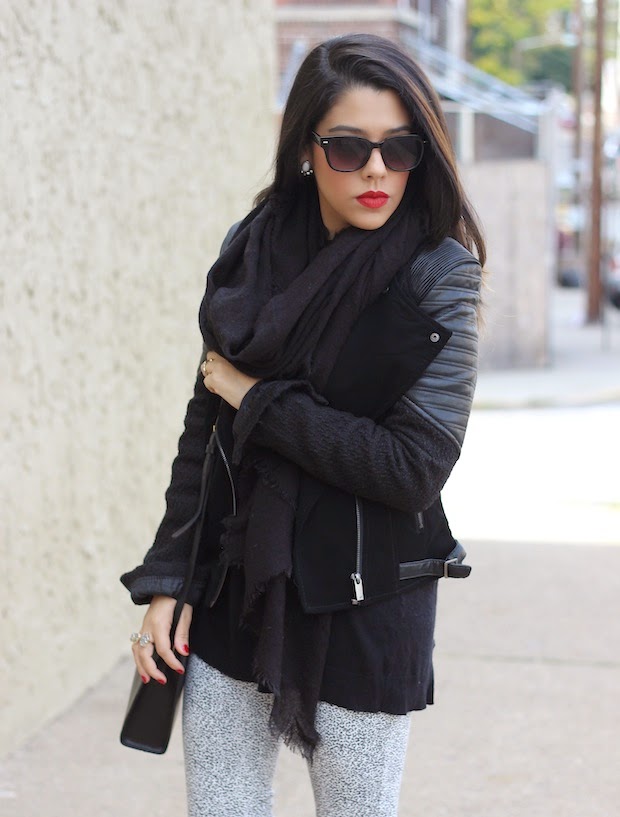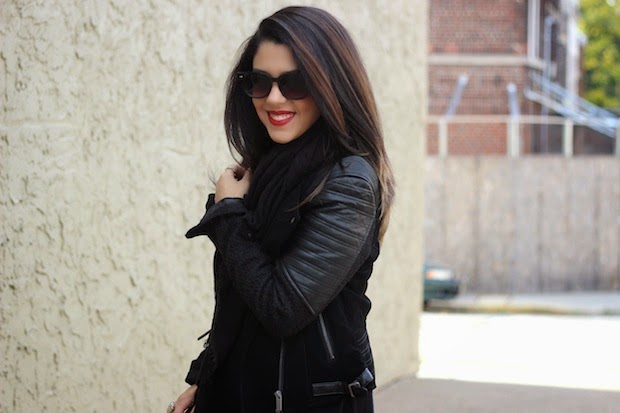 Outfit Details
I sort of felt like a ninja in this outfit with all of the black layers. I highly doubt that a ninja would wear these printed pants though. 🙂 It was a super windy day and I just wanted to be comfy and casual. I'm wearing what I like to call my "old faithful" booties from last year. You probably remember I wore these like crazy. They are still in such great condition believe it or not and I will be wearing them again this season for sure.
I love mixing textures, so this moto jacket is my new favorite one. My collection of these continues to grow, but I seriously get so much use out of them. They have most definitely become a staple piece for me. I've worn these pant/leggings a couple of times before, but I think this is the first time that I posted them on the blog. Since I was doing all black up top, I wanted to make sure that the bottom half of my outfit would stand out.
I hope you all have a great Monday!