Happy Friday babes!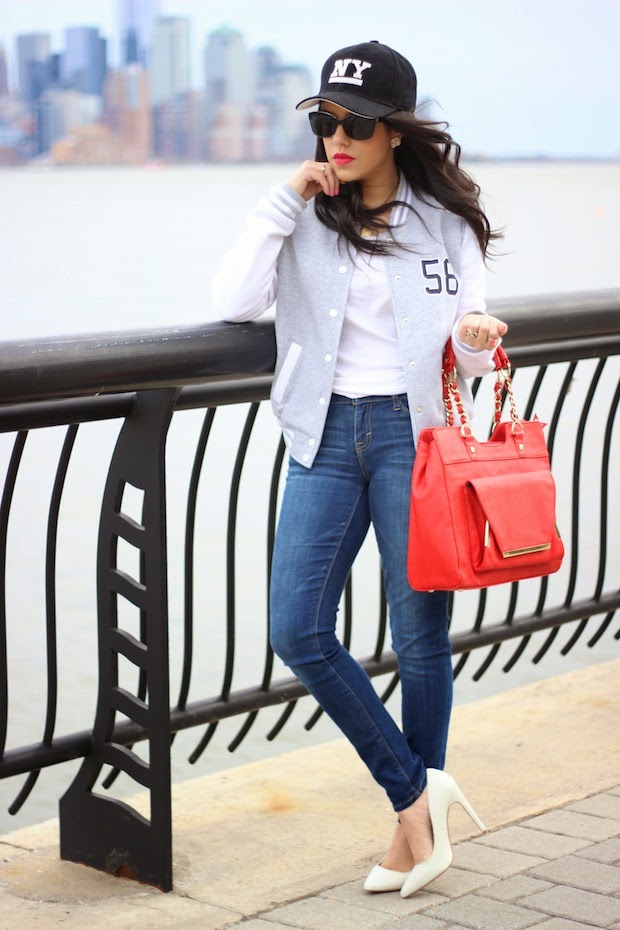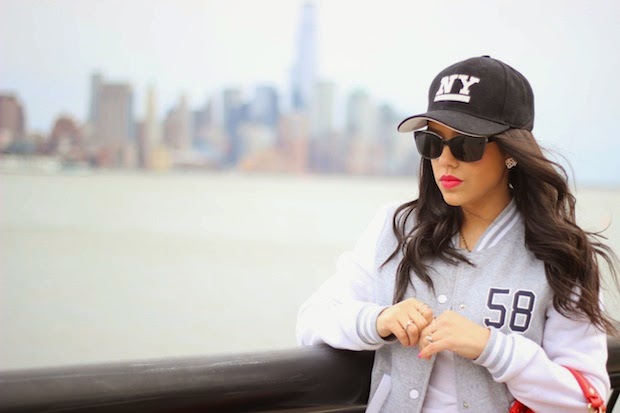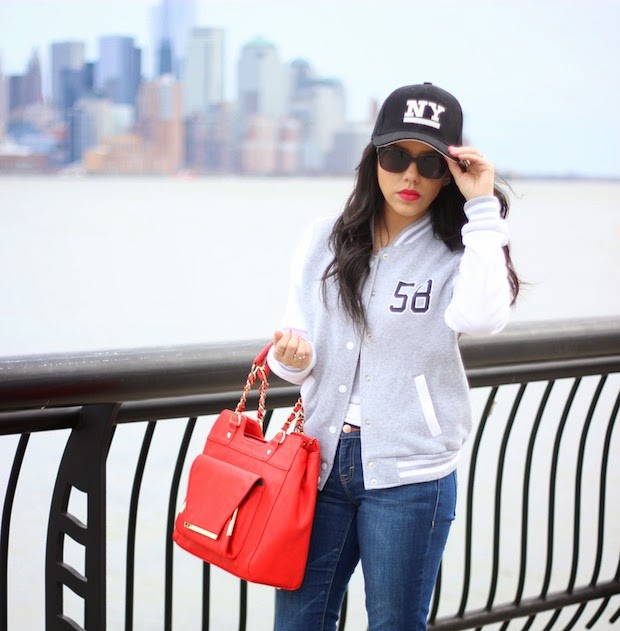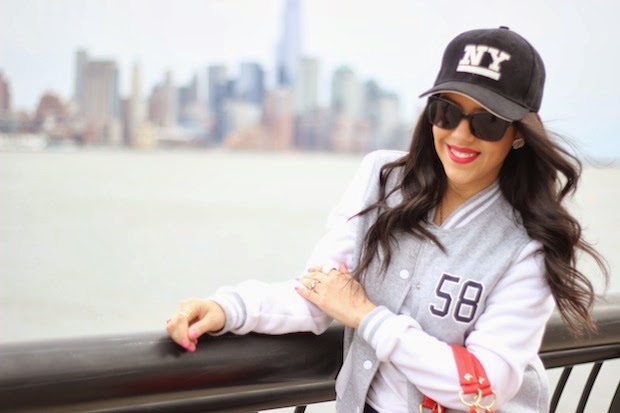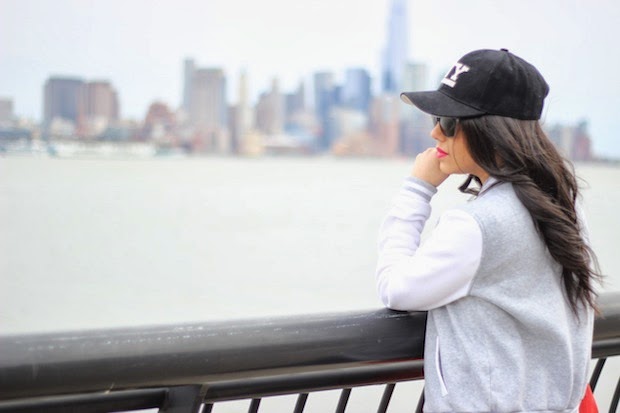 My style has changed SO much over the years. I went through a phase when I was younger where I wore sneakers and hats all of the time. Then as I got older, my style evolved into something more feminine and classy. However, I still have my moments where I don't mind throwing on a baseball cap, with heels now, and just showing more of my laid back side. The whole sporty chic trend is really big right now and I'm all for it. I always say it's fun to switch things up and show off more than one style. Each outfit is sort of like peeling back another layer of who you are.
This was one of those spur of the moment, unplanned outfits. I was heading into Hoboken with my mom for the day and I didn't want to be too dressed up. Once I decided on this varsity jacket, white tee and my dark denim, I added the hat to complete the whole
sporty
look. I was also having a bad hair day so the hat made it better 😉 The red bag and heels added a feminine touch as well. I wasn't even thinking about the shooting location until we got there and then I realized NYC was behind me and I had on my NY hat. It was perfect! This is such a beautiful and inspiring location right by the water with the view of the city. As it gets warmer out, I definitely plan to go back there more often.
Even though I'm from Jersey, I've always considered myself to be more of a New York City girl. It's definitely been my second home for years and I've grown to love it so much. If you have never been to NYC before, I highly suggest coming for a visit. I think you will fall in love with it too. <3
Happiest of weekends!