'Tis the season for sequins and all things sparkly. With 2014 creeping up on us next week, I wanted to make sure to get in at least one New Year's Eve outfit idea on the blog. I wore this to an event last week but might end up wearing it again for NYE!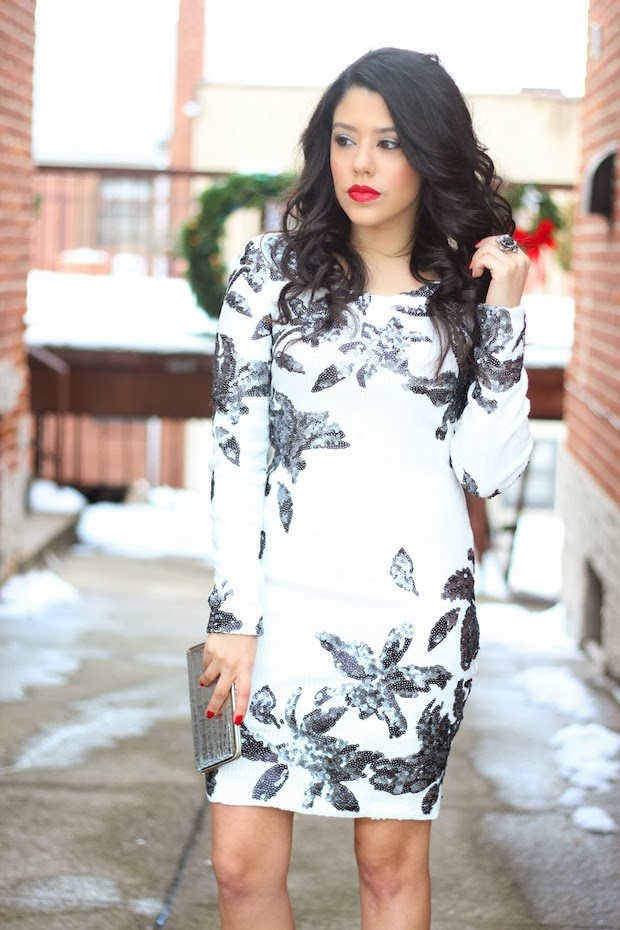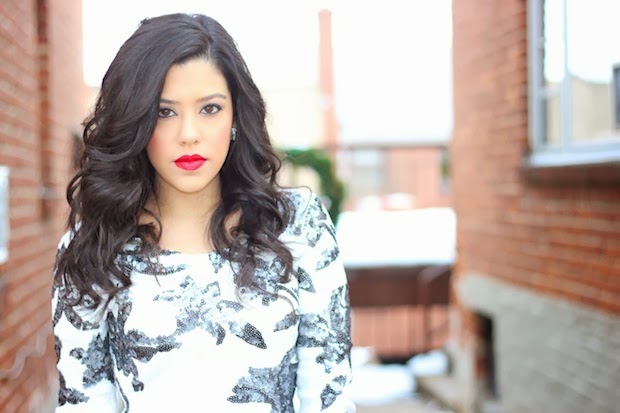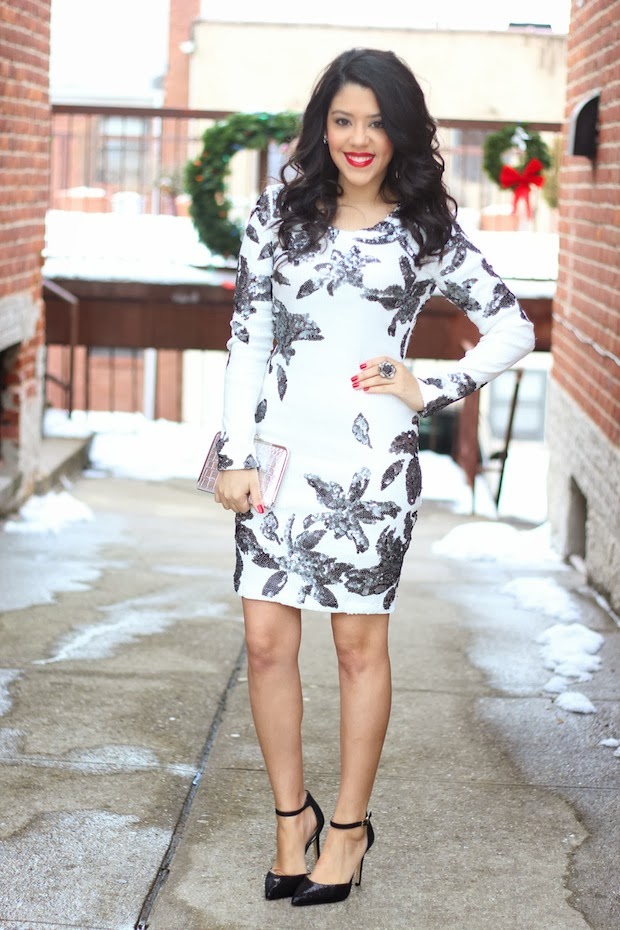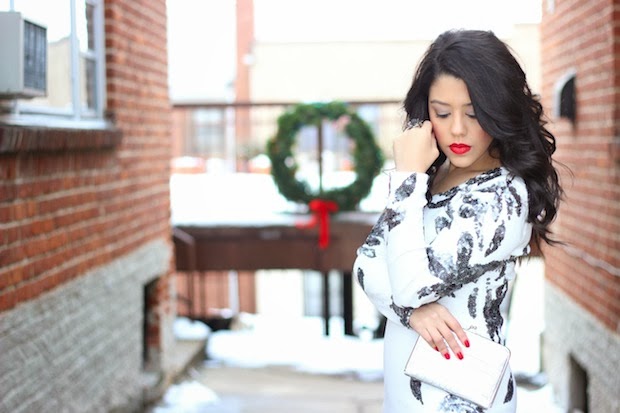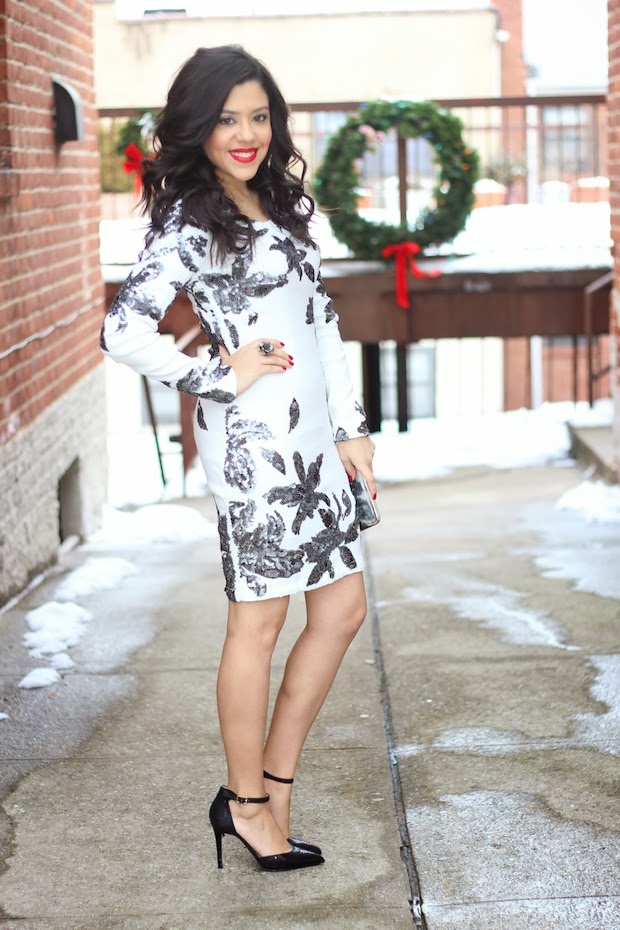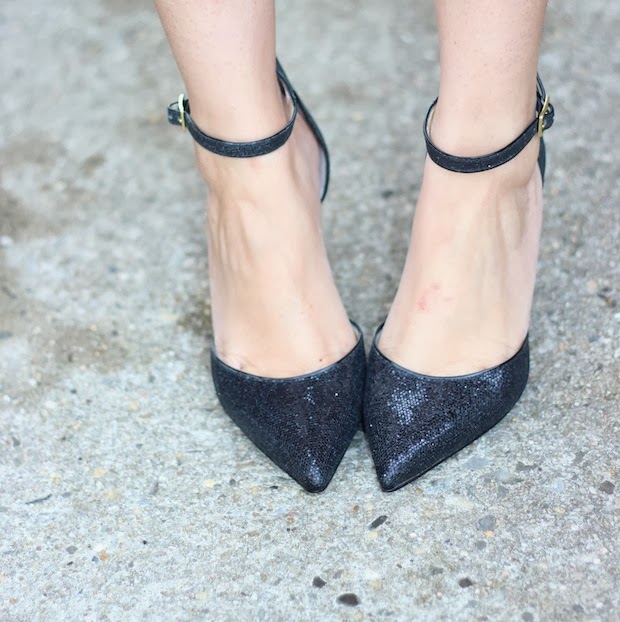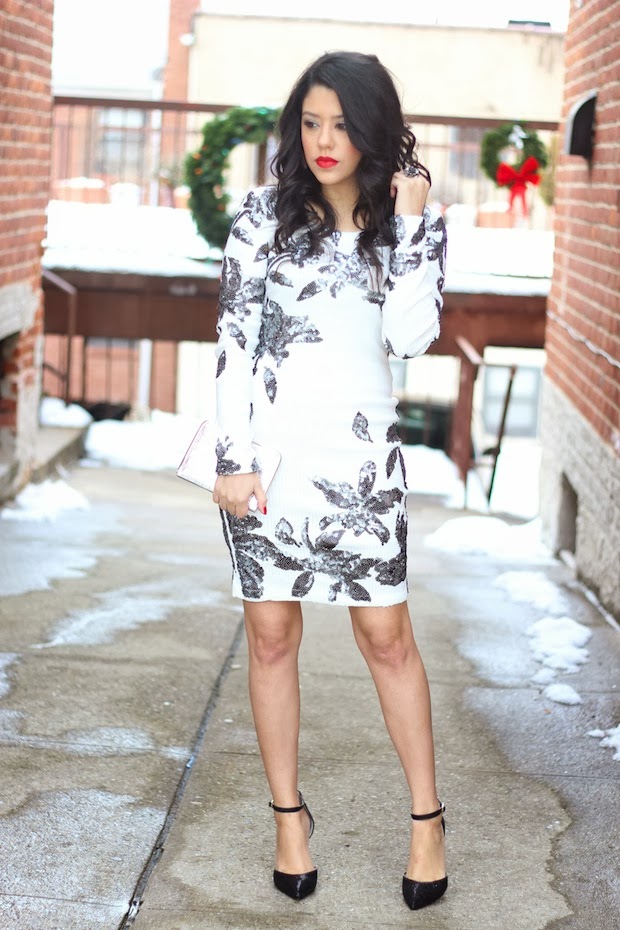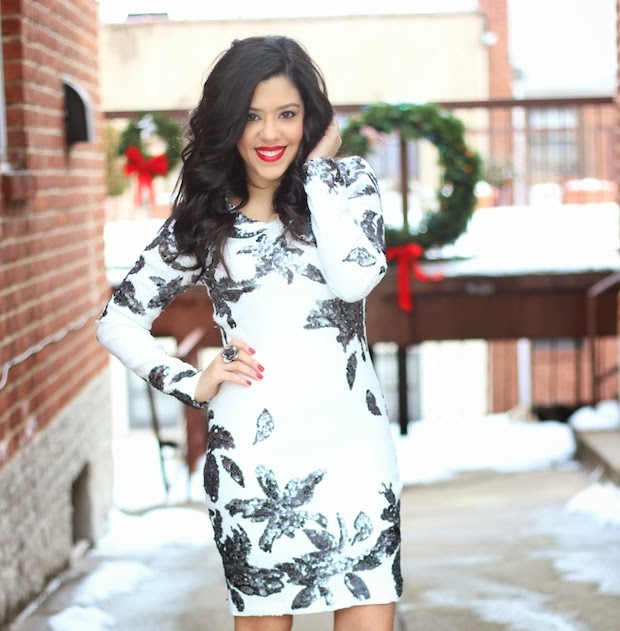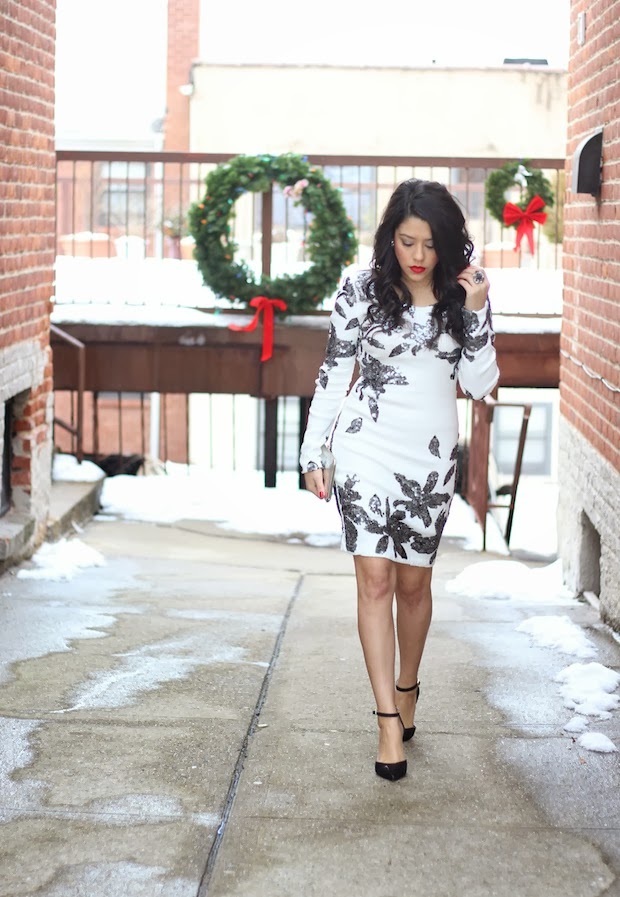 This is my first full sequin dress and I am obsessed! I love the flower detailing and long sleeves. It's super classy but still has sex appeal and I think it's the perfect dress to ring in the new year. It's also on sale right now for $60. Since the dress itself is a statement piece, I wanted to keep the rest of my look simple. When searching for a pair of shoes, I found these sparkly black ones at Aldo on sale for only $38 (marked down from $80) I ended up getting them in silver too. They're a great special occasion shoe for sure. Yay for holiday sales! And I of course added a red lip which has literally become part of my daily makeup routine lately.
Even though you can't see it, I have on a cupped shaping slip underneath. It's the perfect solution for unlined dresses so that you can't see any underwear lines. It also tucks everything in to help shape your figure a little bit more. The one that I got comes with a built in a bra. In all honestly, I never wore slips before. But when I fell in love with this dress, I knew that I needed to find one because I was not about to go commando HAHA! If you are looking for a great slip, I highly suggest this one from VS. Unfortunately, I can't find it on the website but it's in stores. It was $68 but definitely worth the purchase!
NYE is the day to go all out! Try something different that you wouldn't normally wear 🙂
On another note, I need to go and finish up some last minute Christmas shopping now (yikes!)
Have a great day loves.
<3