On day 5 I had two shows, Tommy Hilfiger at the Pier and Kaufman Franco in Lincoln at night. I ended up changing into something a little more comfortable for the night show but wore this during the day for Tommy. I decided to include photos from the TH show in today's post so I hope you like!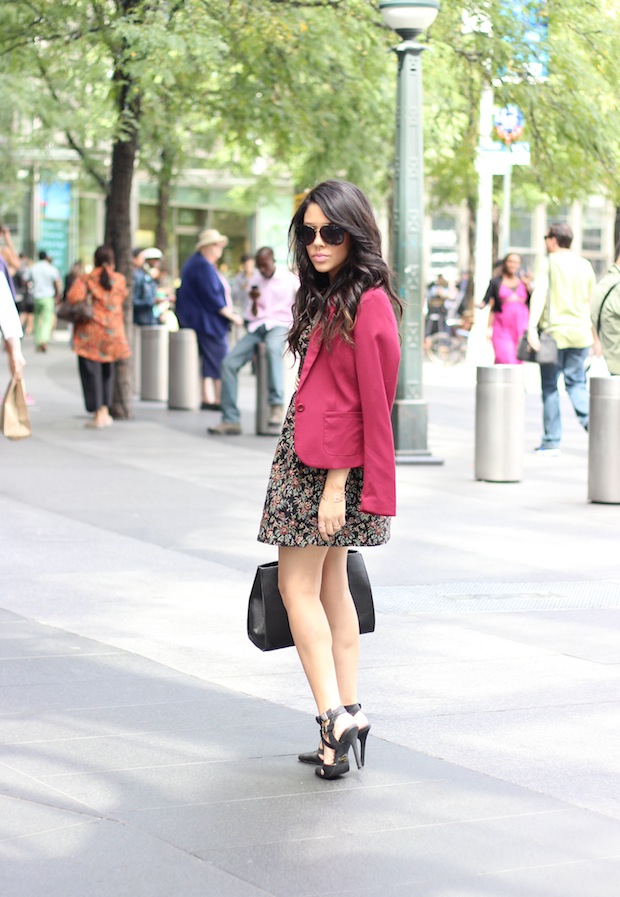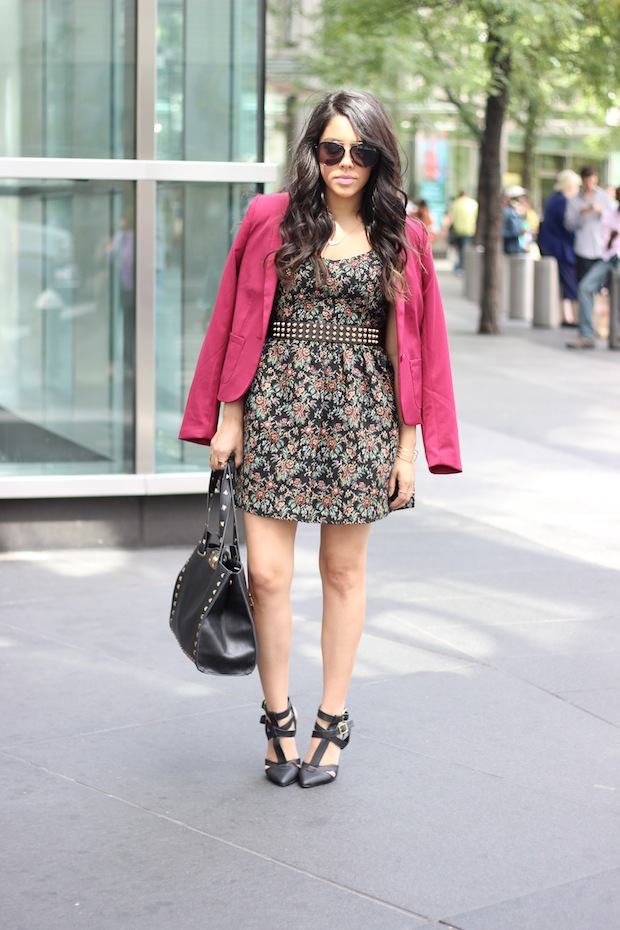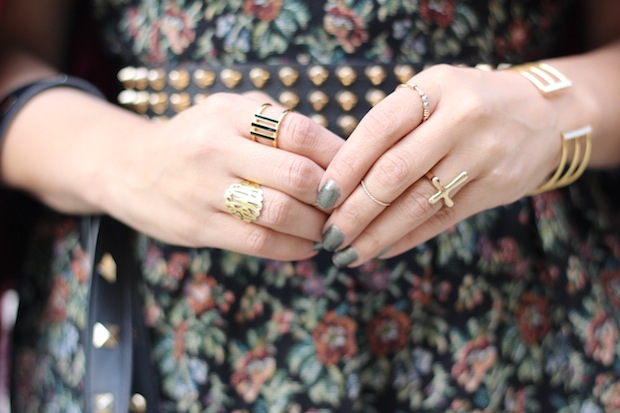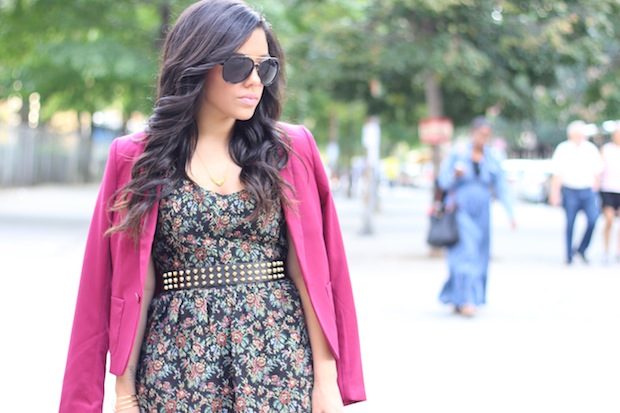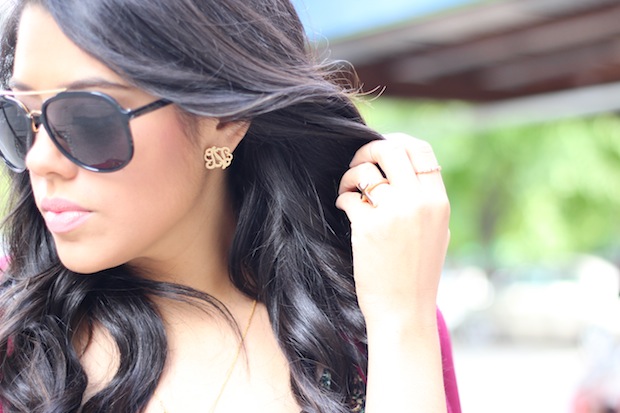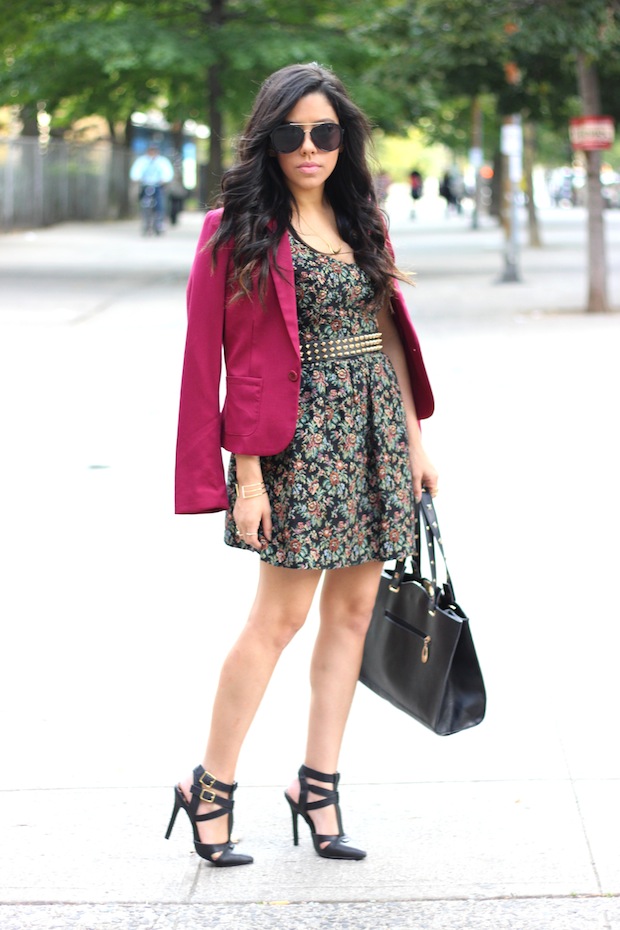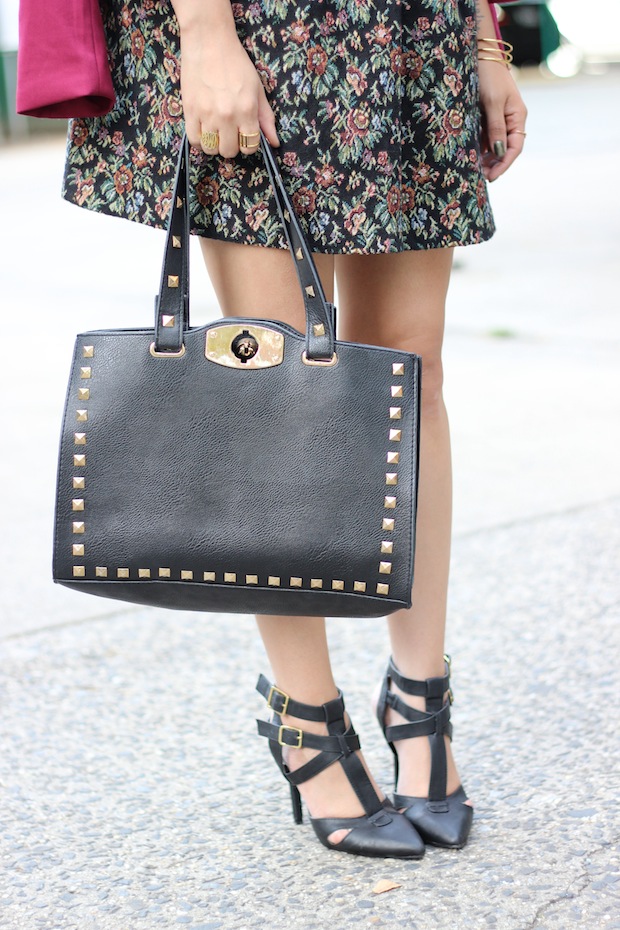 I really tried to switch up my looks each day so for this one, I just wanted to go for something feminine with a little edge. I really liked mixing the woven floral print with studs because it added a nice contrast. The material on the dress is actually really thick so I also felt that I needed a belt to define my waistline a bit more. To bring out some color, I went with this blazer but kept it off my shoulders. I didn't want this look to be too girly, so I went with these shoes because they also added some edginess.
I love my new necklace, ring & cuff from Gorjana Griffin! They were at the Reward Style party and gifted a few pieces to all of the bloggers. This necklace is going to be great for layering with others. Speaking of accessories, I wore these sunglasses a few times during fashion week. Both aviator and wayfarers have become my favorite styles. But I've been wanting to try out a pair of cat eye frames for the longest and I found a really great pair on BonLook. They have cat eye frames for both sunglasses and prescription eyeglasses which is pretty cool 🙂
GET THE LOOK





Now on to the show!
The set up was amazing and inspired by the beach as you can see with the sand and wood floors and surf boards. If you follow me on insta, then you probably saw a video I posted from the show. The whole theme was very Cali Cool and heavily influenced by the West Coast. There was lots of vibrant colors along with neoprene fabrics. The pieces were very relaxed with a sporty touch. Hilfiger even incorporated some Hawaiian prints in the mix. The whole collection was very fun and modern and definitely captured the essence of the Cali lifestyle!
This was one of the shows that I got the best photos of because the space and lighting was completely different from Lincoln Center. Some shows I did not get good photos at all but I will share whatever I can on the blog soon! Hope you enjoyed 🙂
XO