Starting part 1 of my NYFW recap! I didn't realize how many photos I took and wanted to share, so instead of bombarding one post I decided to just break it up into two.  I'll give a mini overview of what I did and wore each day.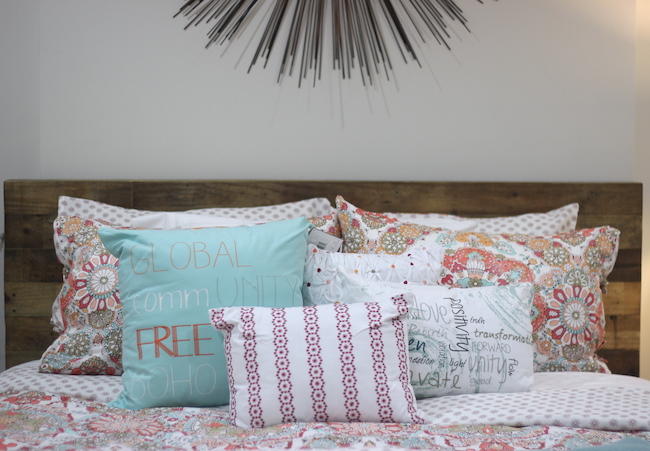 This season, I divided my stay between two nights at a hotel and the rest at my friend's apartment.  One of my favorite bedding brands
Under The Canopy
teamed up with
The Gregory Hotel
to create a pop-up suite during fashion week.  They took an empty room at the front of the hotel and literally created a suite.  I was really blown away by how they were able to do this in such a short amount of time.  I mean seriously it was the coolest thing and I kind of felt like I was staying in a mini apartment.  Loved it!  
Under The Canopy
created one of the most comfortable sleeping experiences I have ever had.  No lie.  I slept like a baby in the midst of all their pillows.  It was hard for me to get photos of the entire room at once, but if you follow me on snapchat [natymichele] I gave a mini tour of the room.  They set it up in such a way that I just felt very relaxed and at ease.  I really wish my bedroom looked like this!  
The Gregory Hotel
is a boutique hotel, so it has a smaller and more welcoming feel, which I love.  Everyone there was so sweet and definitely helped to make my stay extra special.  I did not want to leave.  Thanks so much to UTC & The Gregory!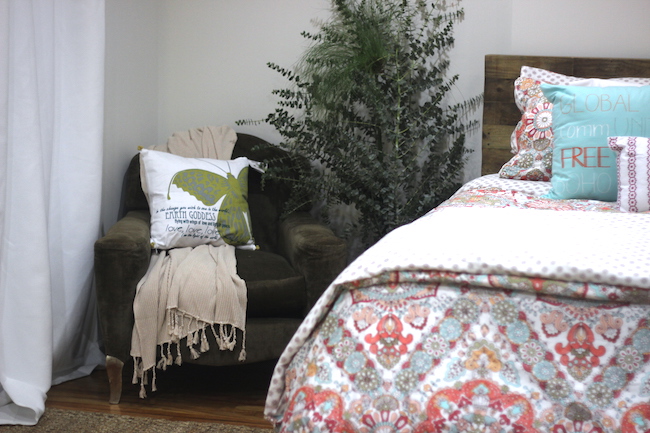 So before I get into it, let me just say that this fashion week was a lot different than the other ones.  To be very honest, I did not like the new location and set up at all.  Everything was just so spread apart, the vibe was different, and getting cabs/ubers was a hassle.  I spent way too much on taxis and ended up missing out on a couple of things.  By the end of the first day, I was really ready to just say forget it and head back to Jersey.  The pouring rain on Thursday did not help much either.  I stuck it out though and I am actually really happy that I did because I got to see so many people that I rarely get to spend time with and they just made this NYFW extra special for me.  Seriously, that was the best part for me.  Going to fashion week was always a dream of mine and I am very thankful and appreciative to be able to continue to attend and see some of my favorite designers.    It is a great experience and a lot of fun, but please believe that it is not always so glamorous and amazing as it may appear to be.  There's a lot that goes on behind-the-scenes.  Just being 100% honest.  With that said, I did have a great time with my loves and here's a mini breakdown of the first half of the week!
On day 1 I wore these printed culottes that I scored on major sale at Nordstrom Rack along with this crop top that I also got for over 50% off at Bloomingdales.  You know I love my sales!  I feel like this outfit was a little bit of a risk for me because I have never worn culottes before.  I am so short and I know that this length can be tricky, but I just went for it.  When I find something that I love, I will wear it no matter what.  I think the hat was a great finishing touch too.  It was super windy so shooting in this was hard.  I wore this to the Desigual show, one of my favorites because of the vibrant colors and prints.  After that I went to a few events and spent time with a few friends. 🙂
Wearing Shop Tobi Top & Porte Mode Skirt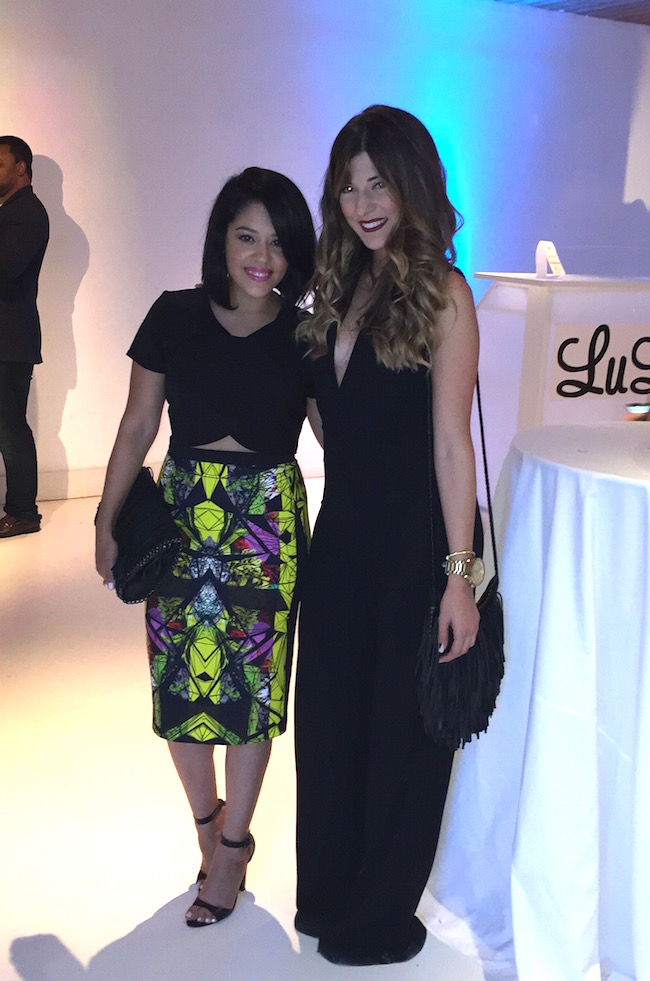 My babe Lillian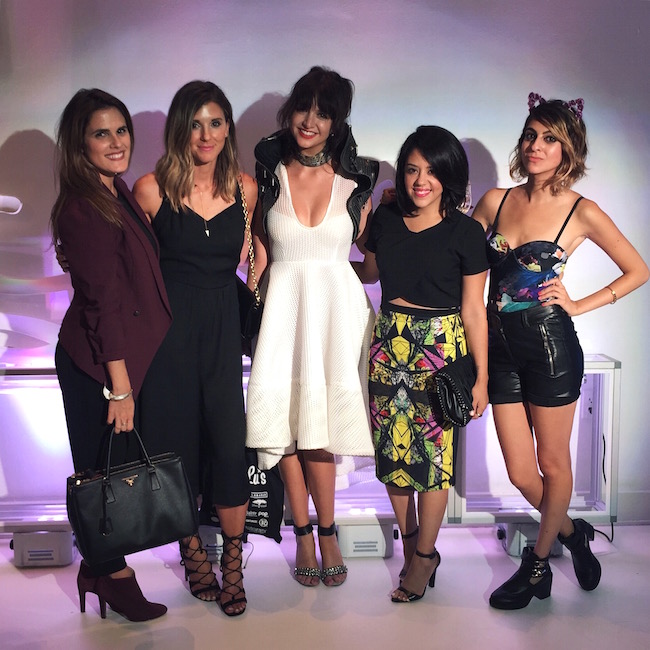 Day 2 I wore the suspenders from yesterday's post for the Betsey Johnson show.  Absolutely loved it and it was my first time attending!  Before the show I went to the Tresemme suite to get my hair done which was fun!  After that I just went to a few other things like showrooms, coffee shops, an event with Vogue and then dinner with my girl Lillian.
Day 3 was one of my favorites!  I ended up skipping just about everything I had to just enjoy time with my friends. 🙂  Menswear has been inspiring me so much more lately, so I wore this long vest and plaid wide brim hat that I am obsessed with, both from forever21 with Aero Jeans and Target pumps.  I went to brunch and really just enjoyed the day.  I had to head back to the upper west side to stay at my friend's apartment so I ended up just staying in and ordering seamless.  🙂
Carbs vs Greens? Haha I totally had both.  Can't wait to get back on my 21 day fix routine. 🙂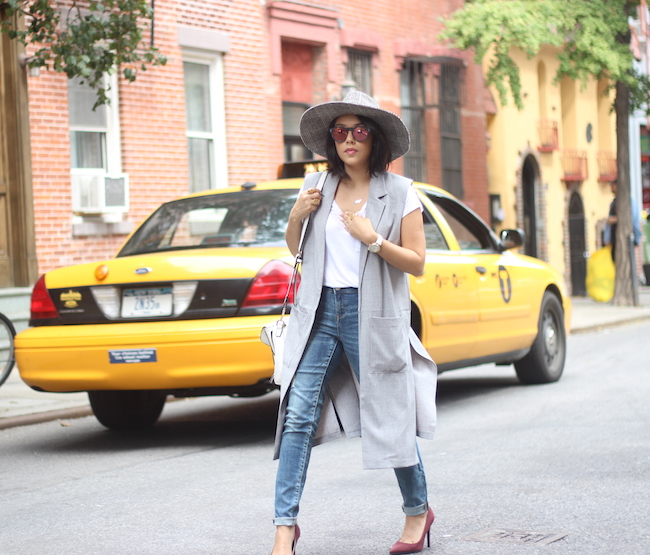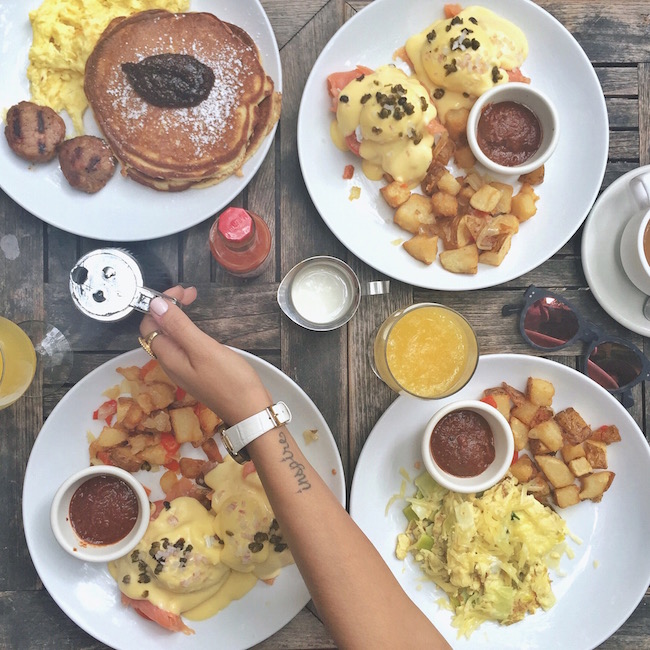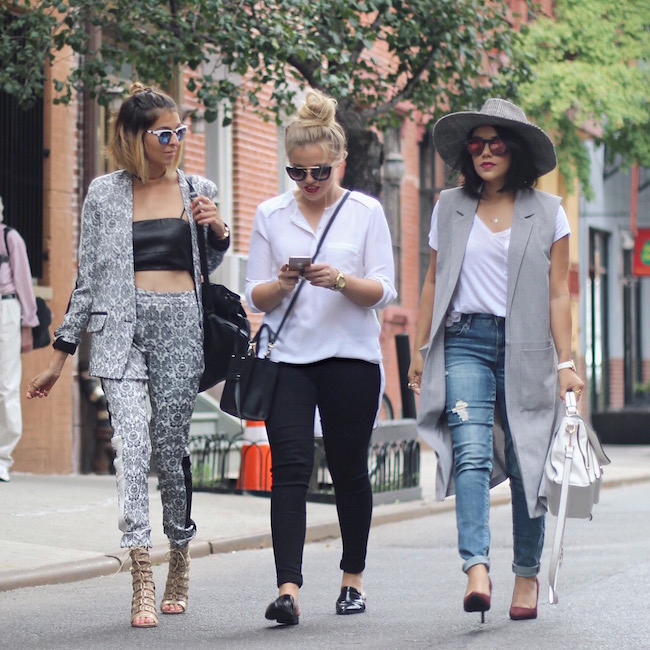 Power walks with my loves Elaine & Kristin <3
 I'll be back tomorrow with the 2nd post and next week I will get back on track with my Life Chats and can't wait to share new things with you all!  Hope you enjoyed part 1! <3