I've got the blues today, but in the best way possible!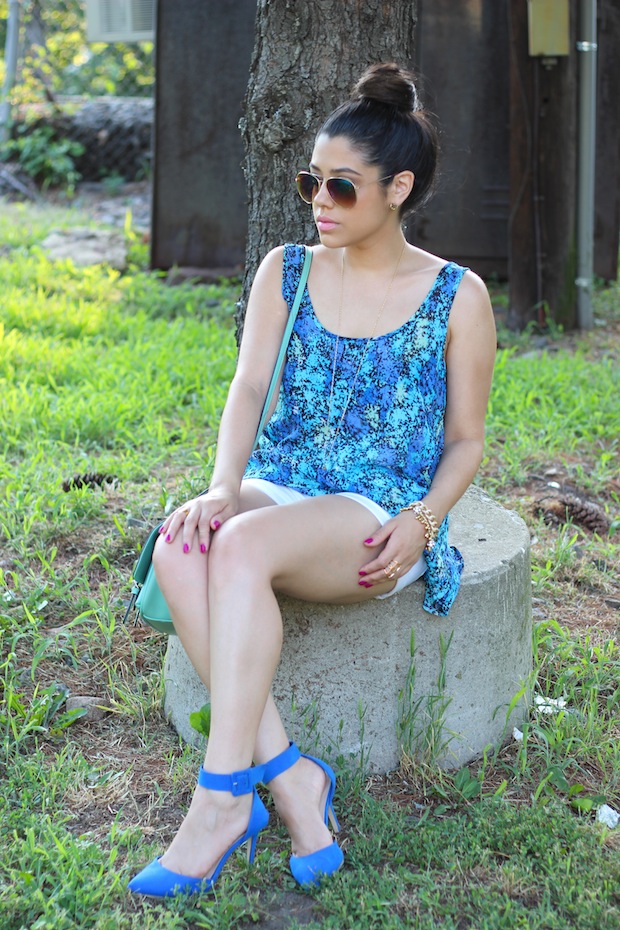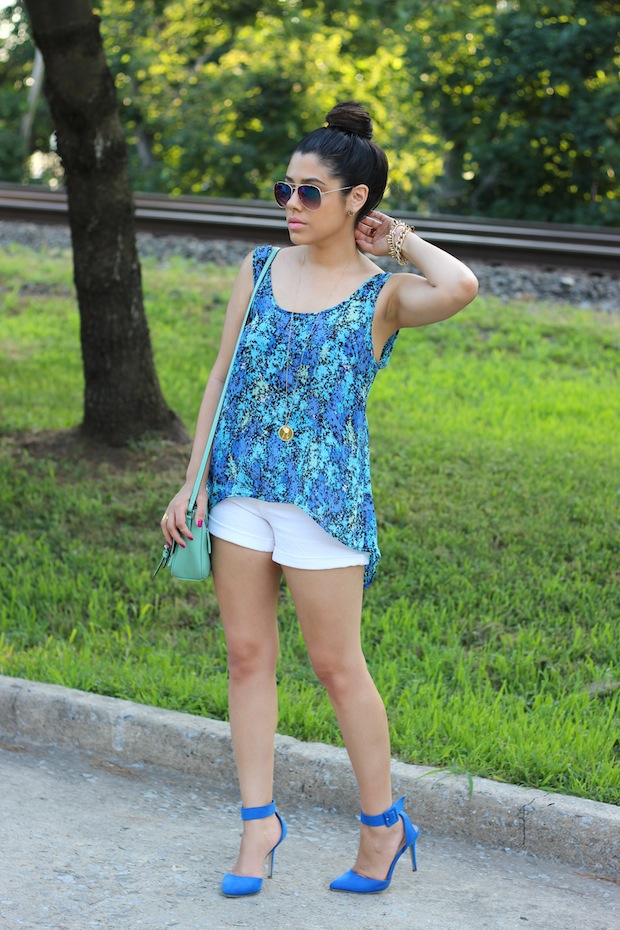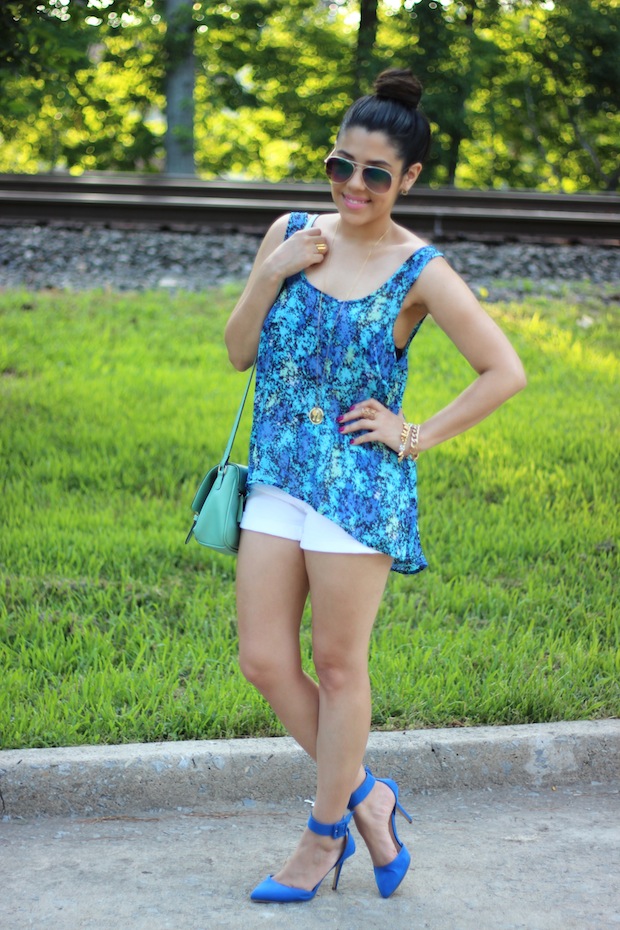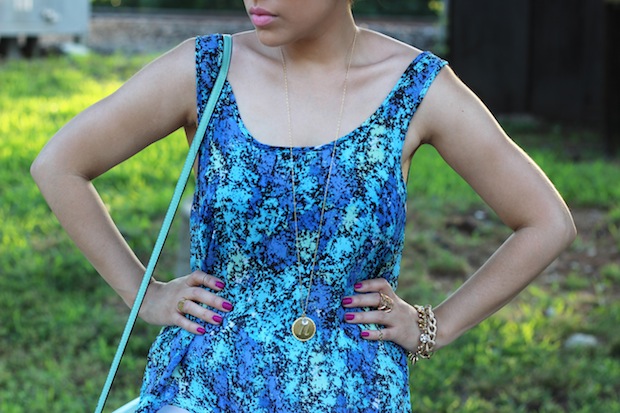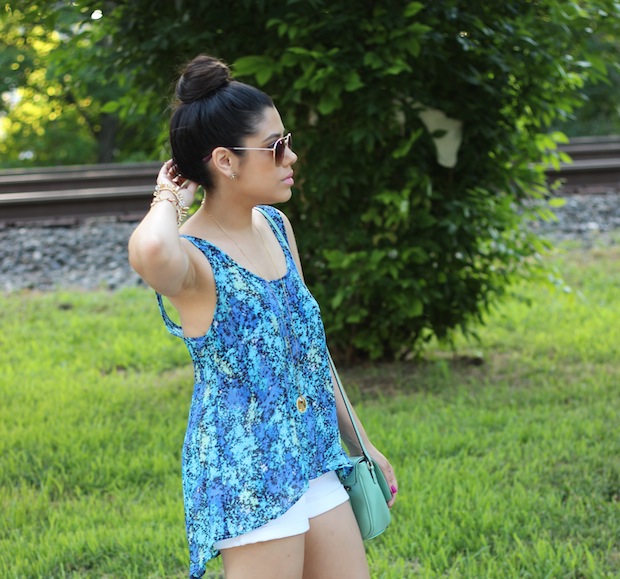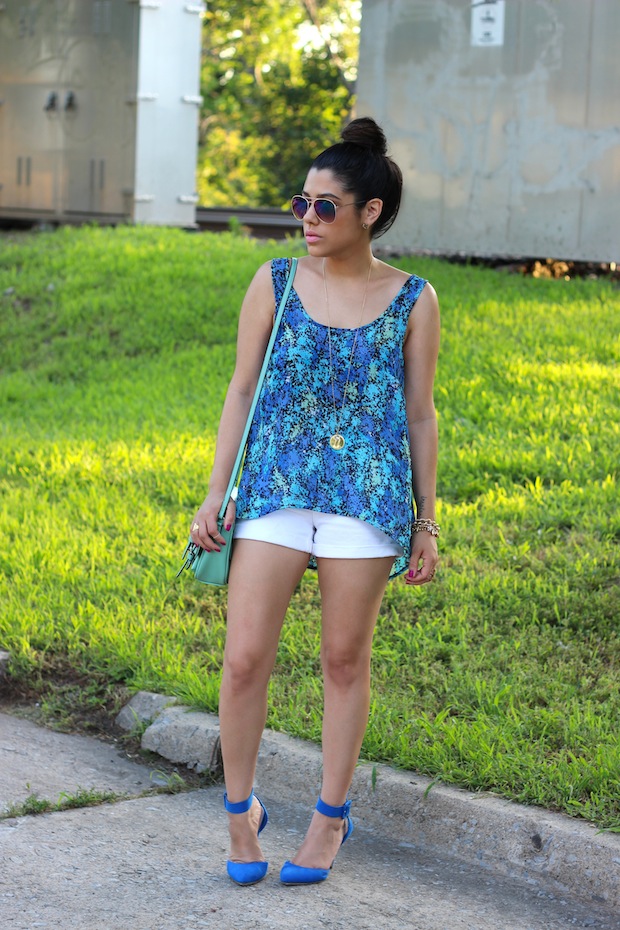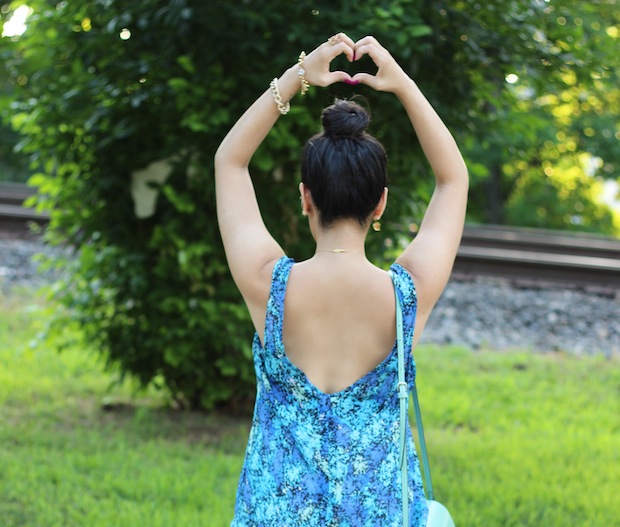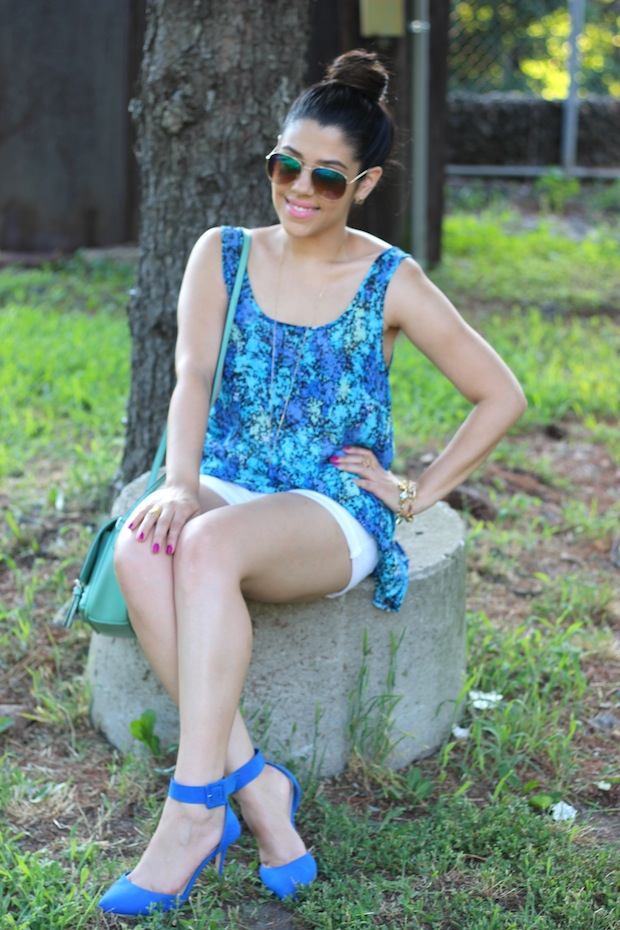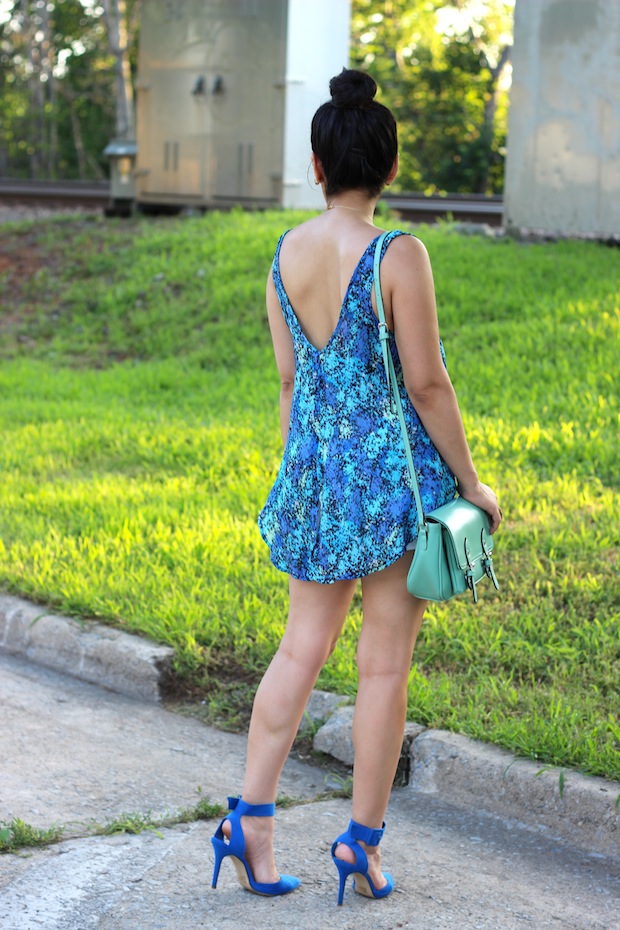 Top: C/O LoveShoppingMiami/ Shorts: Forever21/ Shoes: R31nvented (sold out but also love)
Bag: C/O
Charlotte Russe
/ Sunglasses: H&M/ Necklace:
Max & Chloe
This top reminds me of the ocean and I can't help but day dream about being on a beach right now. The blue and mint together make such a beautiful mix and I am really crushing on this color combo. I took it a step further by going with blue shoes and a mint bag and I think the white denim makes everything pop even more. This outfit is so summery and great for staying cool. It can easily be worn with sandals too. Since the top is asymmetrical, I let it hang out in the back for a casual relaxed look. It would also look great tucked into a skirt as well. Versatile pieces are a must because they will help you get through the season!
Have a lovely day and thanks for stopping by!
XO