One of the best parts about Spring is the fact that it stays light out a little bit longer!  I was doing so much yesterday that I honestly didn't think I would have time to snap some pics so here is an impromptu outfit.  It's something casual and edgy and as you can see, the bun is back to play 🙂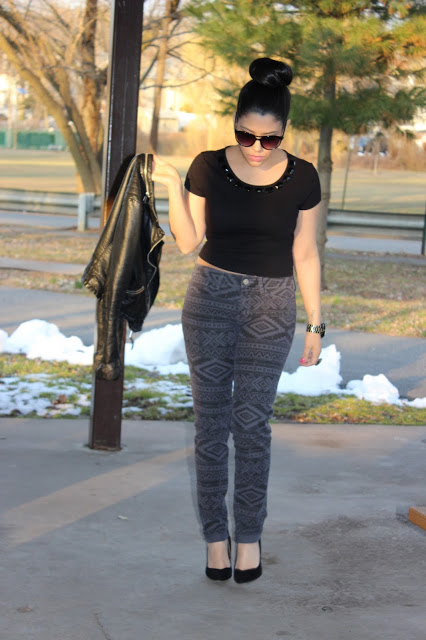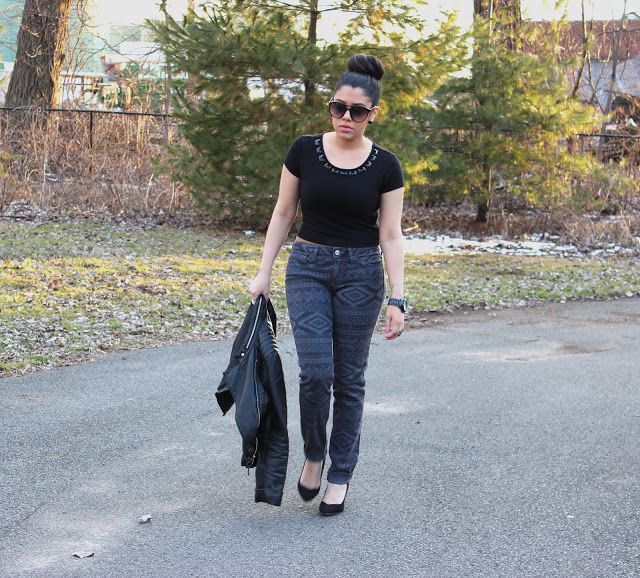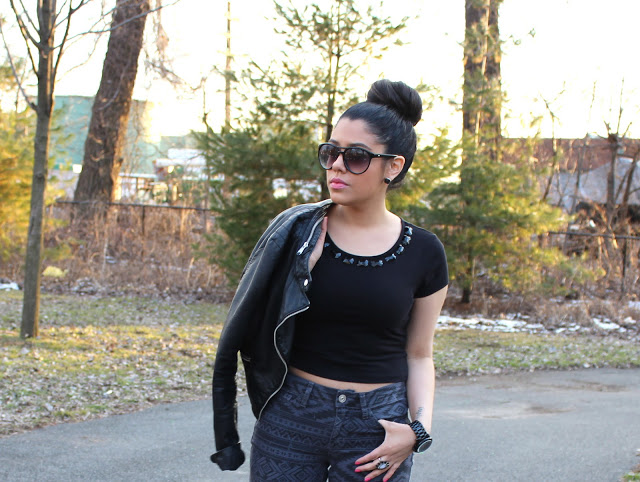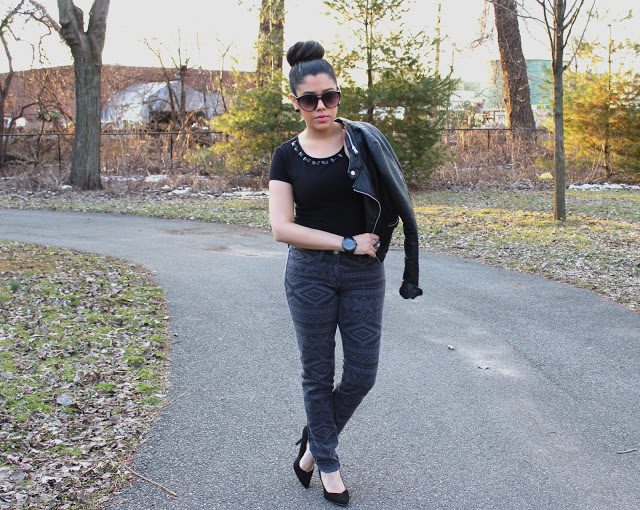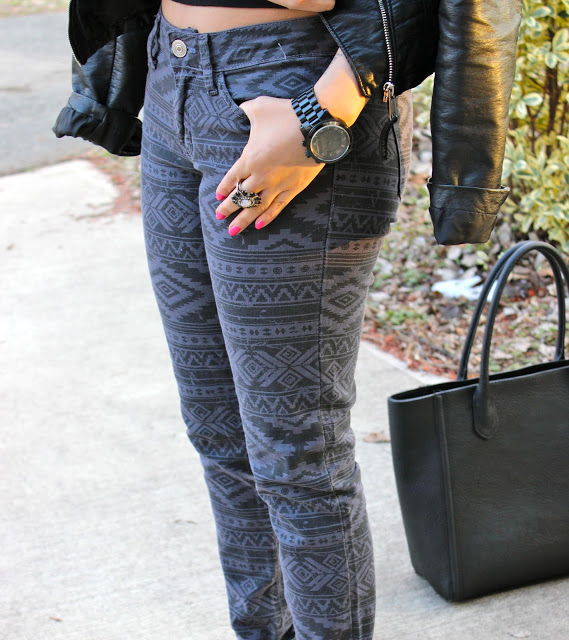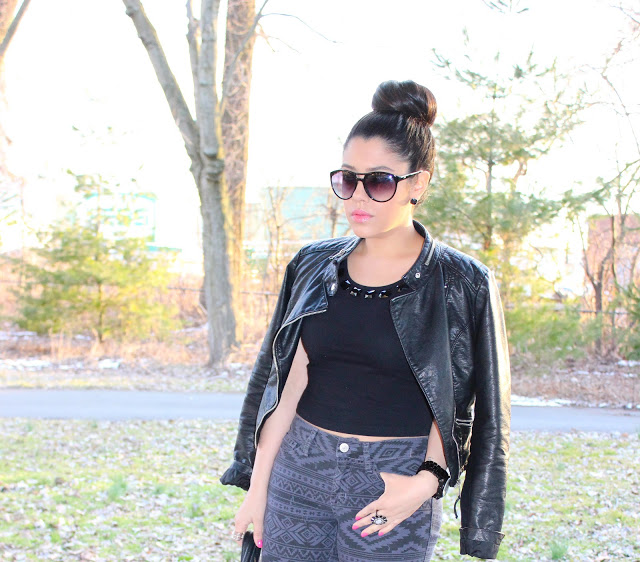 Watch:
Michael Kors
/ Sunnies: Target/ Ring: Juicy Couture (gifted)
I always like to incorporate at least one statement piece into my outfit and then base the rest of my look around it.  The statement piece with this look are these Southwest print skinny jeans from the
Gypsy Warrior
label! If you are not big on regular blue denim, try going with jeans that have some type of print or color. They will instantly make your outfit stand out.  These jeans are on sale right now too!
 Originally I was trying to find a really cute graphic tee for these jeans but since I just wore one in my last post, I decided to keep it simple with a crop top and my go to faux leather jacket.  I have been wearing these shoes so much lately mainly because of their comfort and the fact that they go with just about anything.  I have so many pretty shoes for spring and I am waiting for it to get a little warmer so I can pull out the sandals and open toes!Just 2 more days till my meet & greet and I am so excited! The Mall Of Short Hills has it listed on their site!! Also, I was interviewed and quoted in my local newspaper, The Record. Check it out!
XO