Happy Monday loves. I just wanted to start off by saying thank you so much to those that commented on yesterday's post. Your kind words truly meant so much to me and I really appreciate it. I am trying to get back on track for this week, so let's get started with a new outfit post.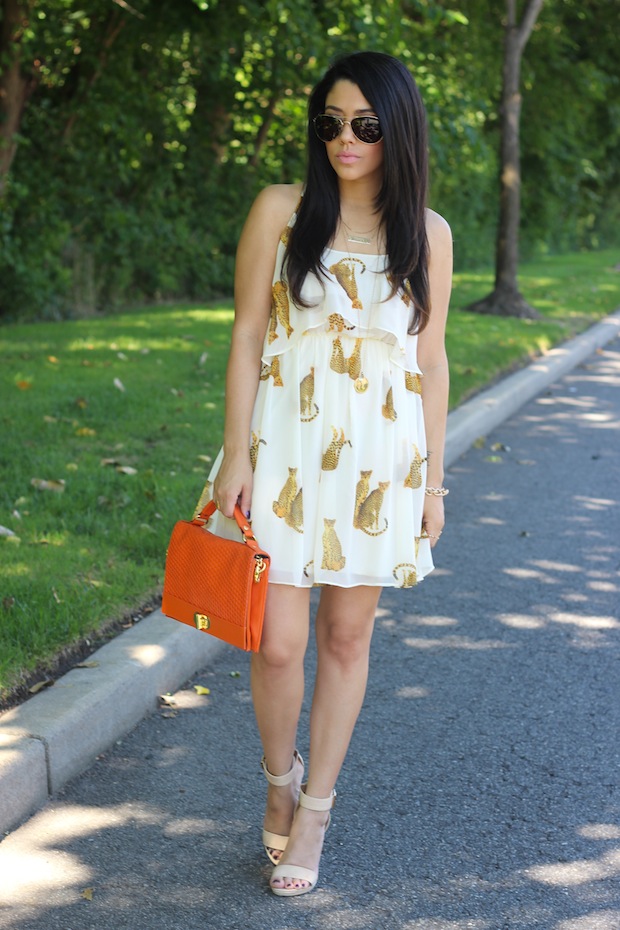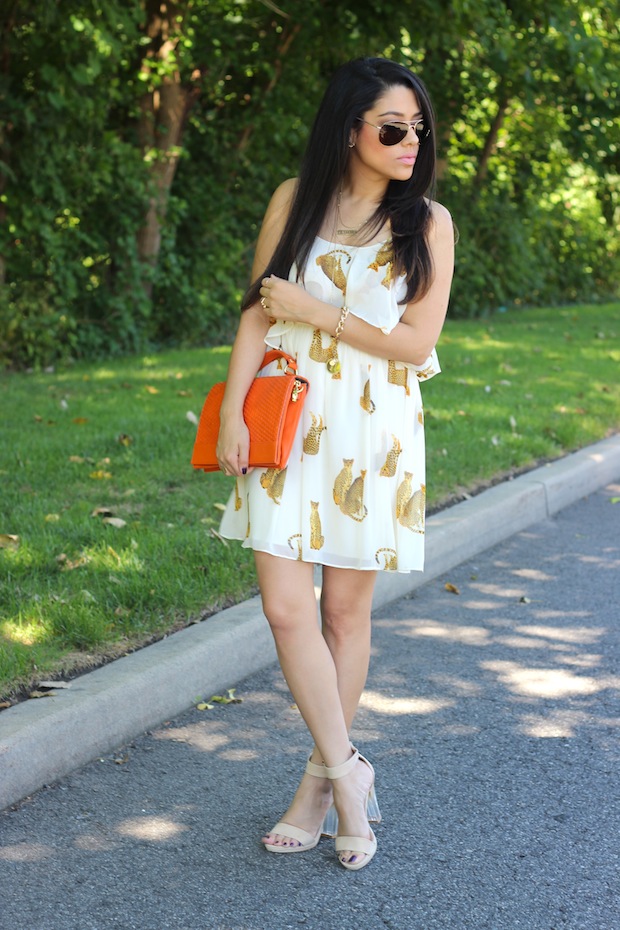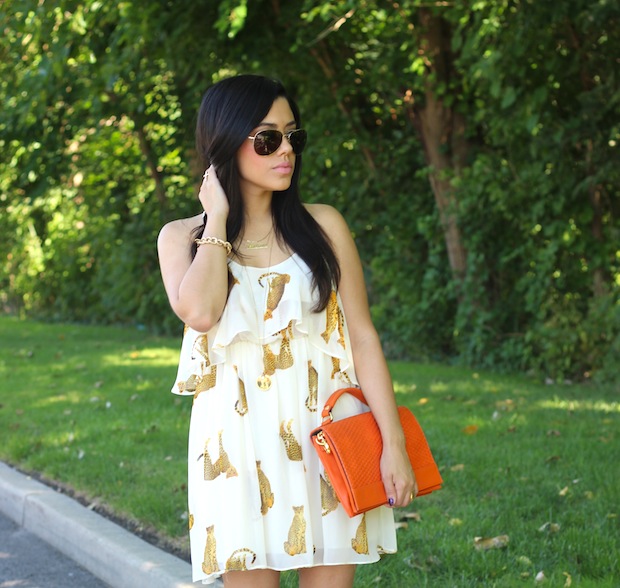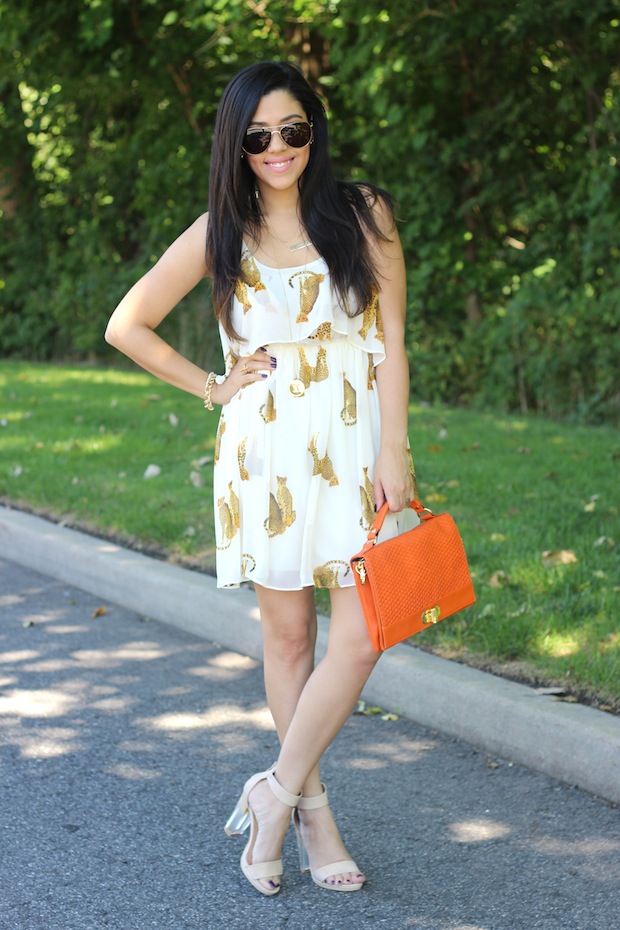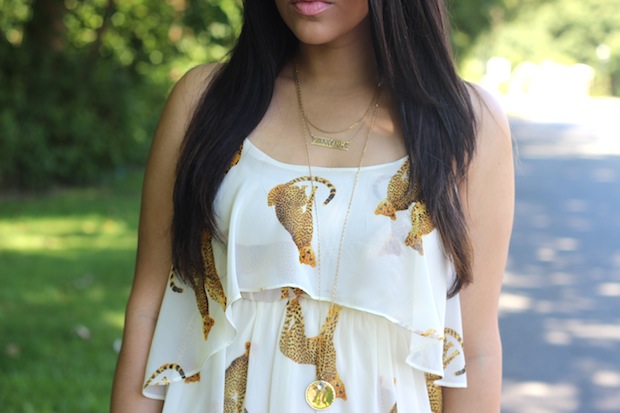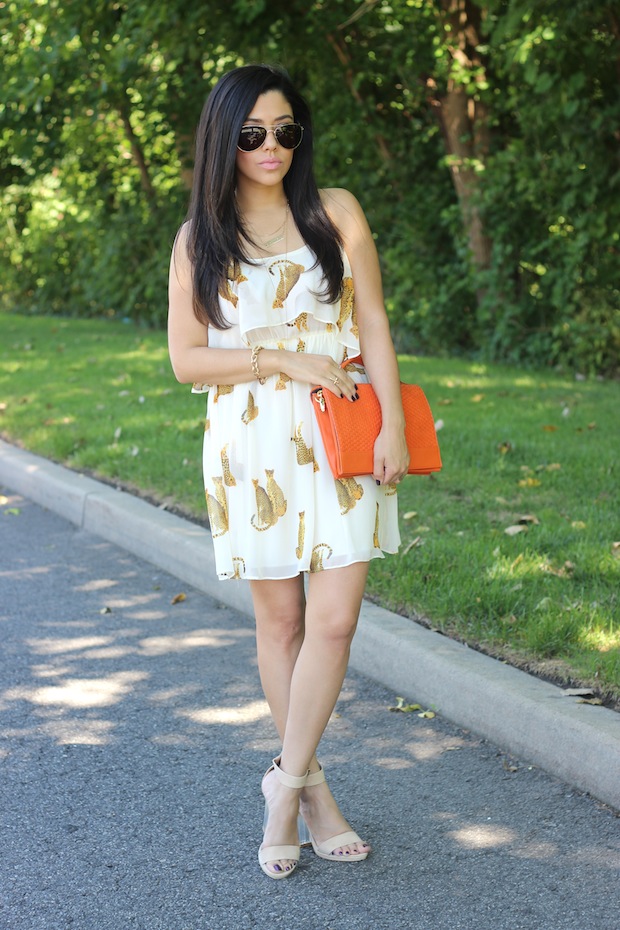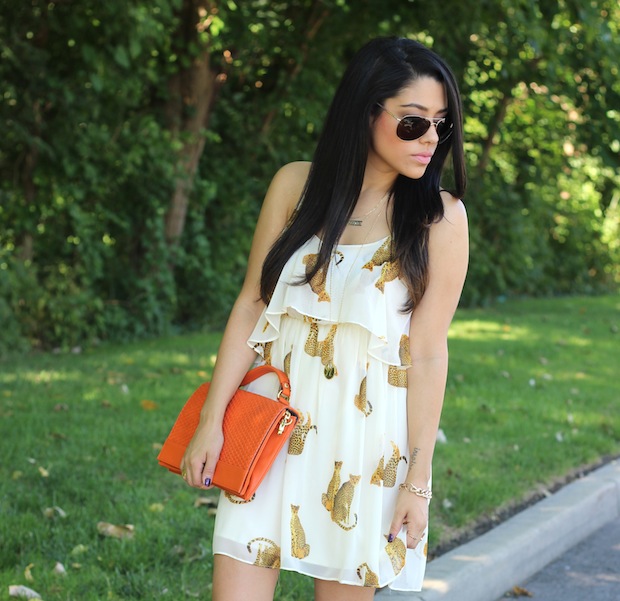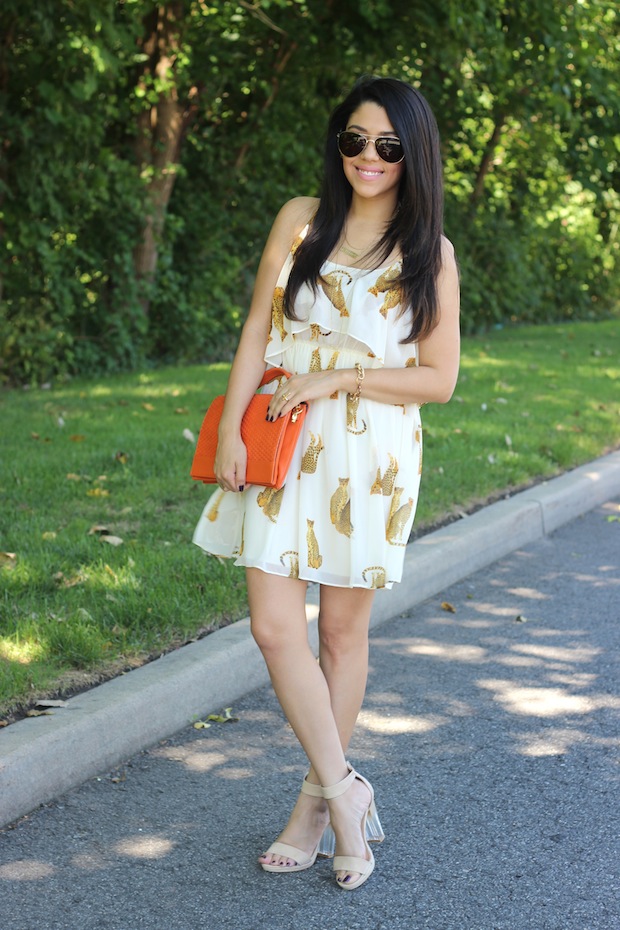 Sunglasses: Forever21
This dress gives animal print a whole new meaning with actual cheetahs printed on it. I thought it was really cute and great for wearing during these last few weeks of summer. (sad face) I love that it's loose and somewhat flowy, making it really comfortable to wear. As soon as I saw it I instantly knew how I wanted to style it: layered necklaces and a pop of color. This bag has been great for color blocking and brightening up my outfits. I especially like using it with neutral pieces like this dress. The weather was perfect when I took these photos. It wasn't too hot and there was a nice cool breeze. I wish it could stay that way every day!
I'm excited that I will be attending New York Fashion Week in September! This is my first time going to cover shows for my blog so I can't wait to share it with all of you. I am also hosting an event on September 5th at the Carlton Hotel at 9pm. If you live in the area come by! It's an accessory showcase featuring about 10 different designers. You can shop at the event too. Hope to see you there!
Have a lovely day
<3