Another weekend is coming to a close.  I still can't believe that we are already in November.  So crazy how quickly time passes by.  The temperatures over here have been dropping, but today was actually not too cold.  It was the perfect weather for an outfit like this. I just wanted something cute, simple and casual.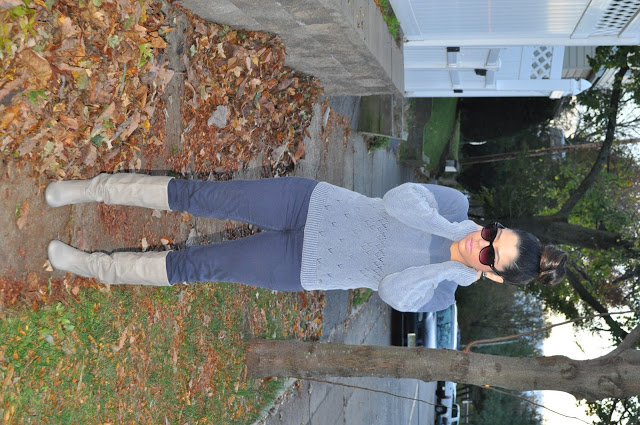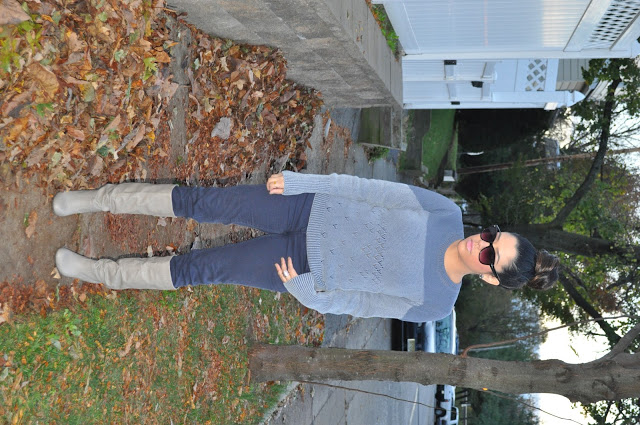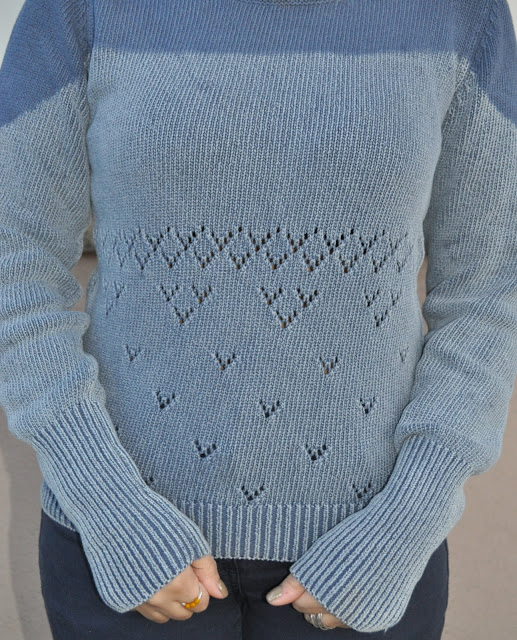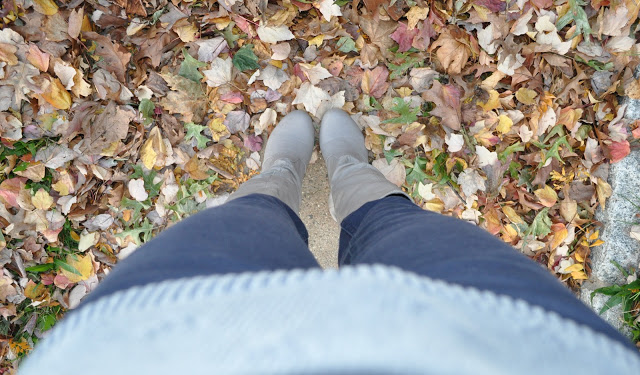 Pants: H&M
Boots: Mandee
I absolutely love sweaters during the fall and winter seasons.  They're so cozy and can be worn in cute and casual ways or you can even dress them up a bit.  When
ShopExcessBaggage
reached out to me to send this Iso Sweater by
One Grey Day
, I was really looking forward to styling it.  I actually don't own many sweaters which is something I should stock up on this season. I really like the two toned colors and little cut out print at the bottom. It's super cute and extremely comfortable. There's lots of other great items on their site so make sure to check them out!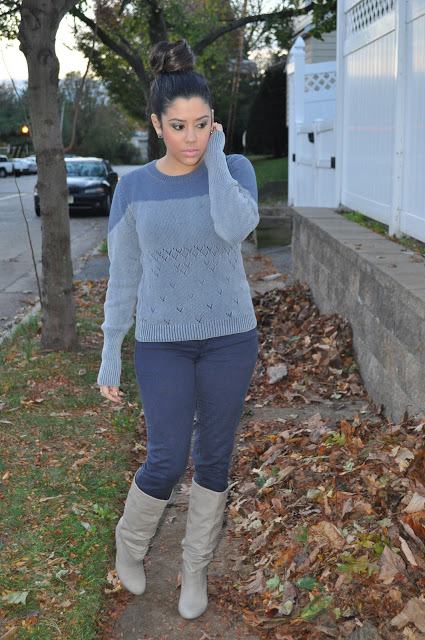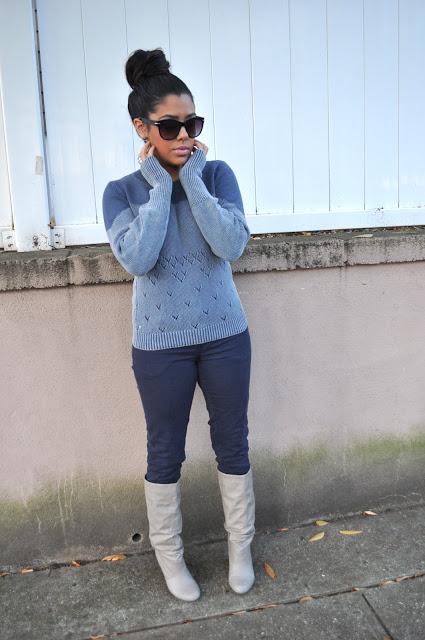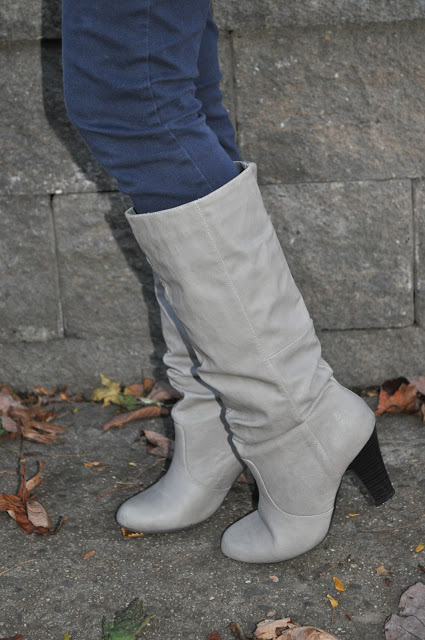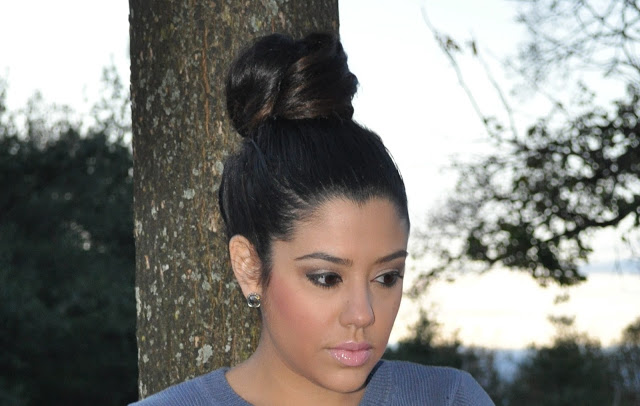 Eyeshadow: NAKED Urban Decay
I decided to pair this sweater with my navy blue pants.  I haven't worn them in awhile.  I really like the mix of different blues together.  I have on these light grey boots that I got last year.  These have a lower heel so they're great for casual days! Even though they are a neutral color, they still stand out against the blue shades and help bring it all together.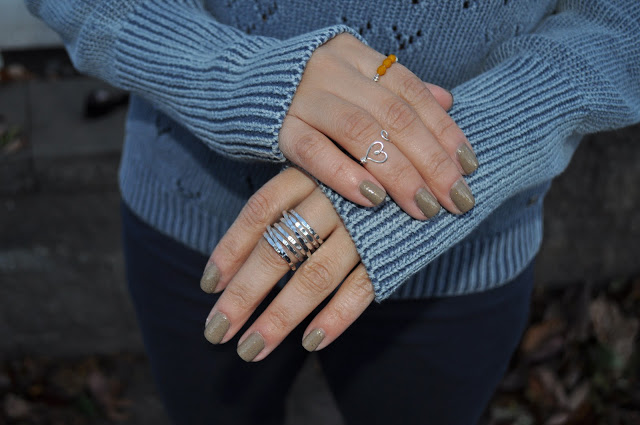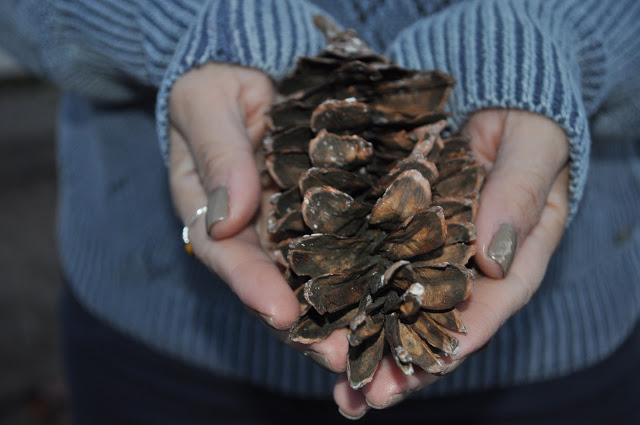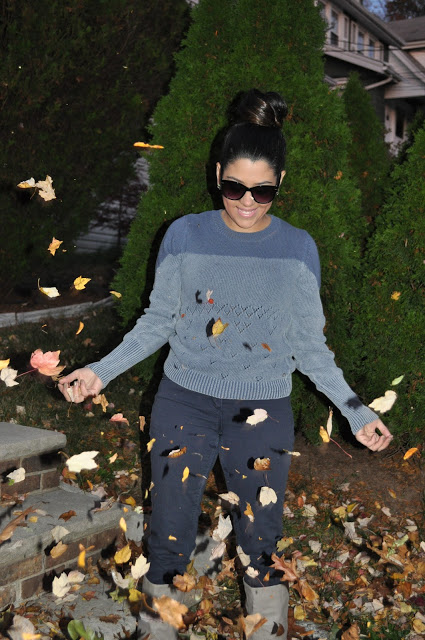 This last photo was one of MANY.  I tried to throw the leaves up in the air and get the perfect shot and let's just say that it really wasn't working out lol so this was the best take.  Playing with leaves brought out my inner child 🙂
2 more days till my birthday!  Still no idea how I will be celebrating next weekend but I am looking forward to it!
All my love <3