Happy Thursday babes!
I didn't expect to get this new style post up today, but I'm happy that I was able to. 🙂 I
partnered with one of my favorite shoe brands, Schutz, for an Instagram post, but loved these OTK boots so much that I wanted to create an entire post here on the blog with them. I have a feeling that you will be seeing these many more times this season and next!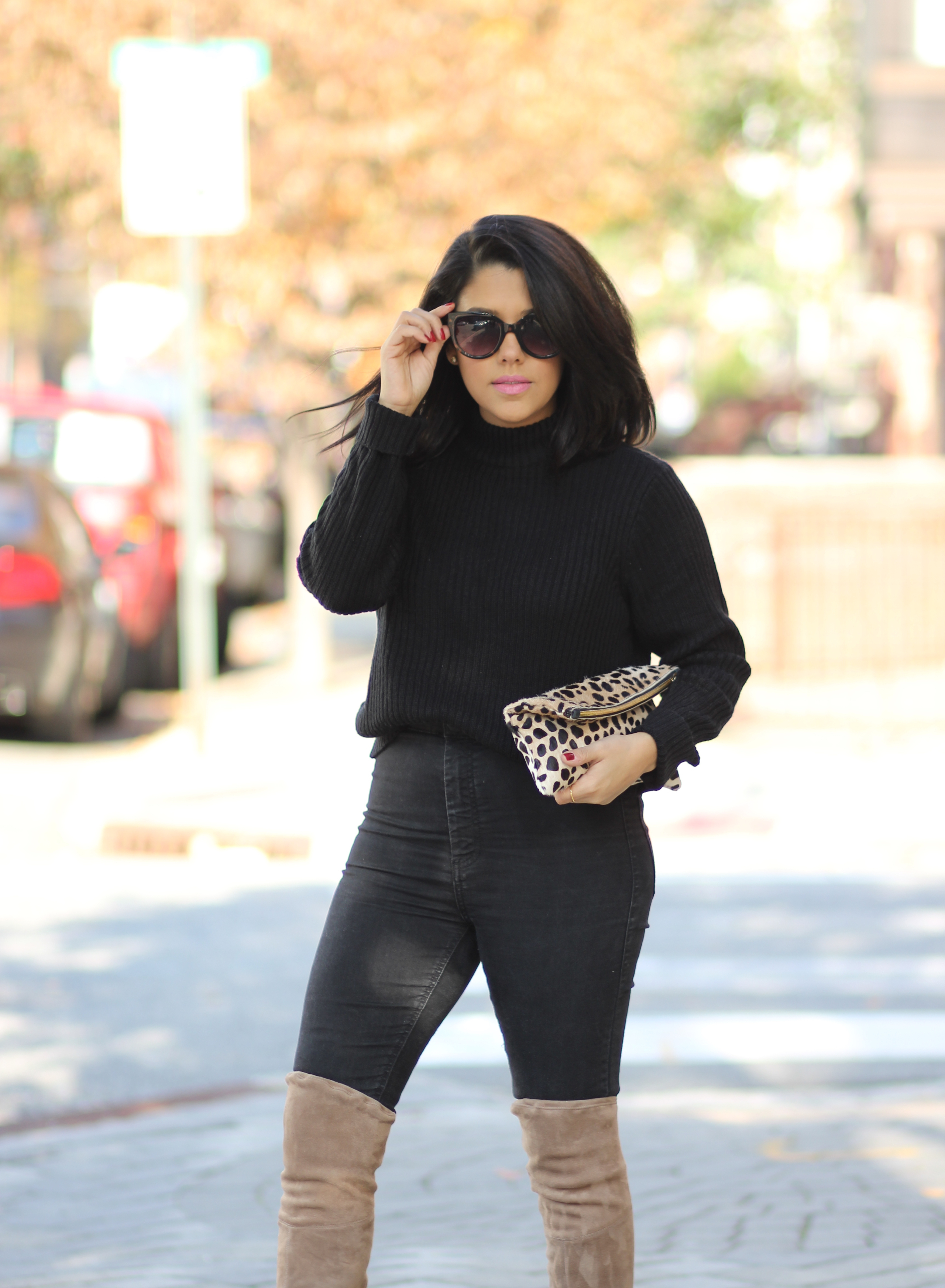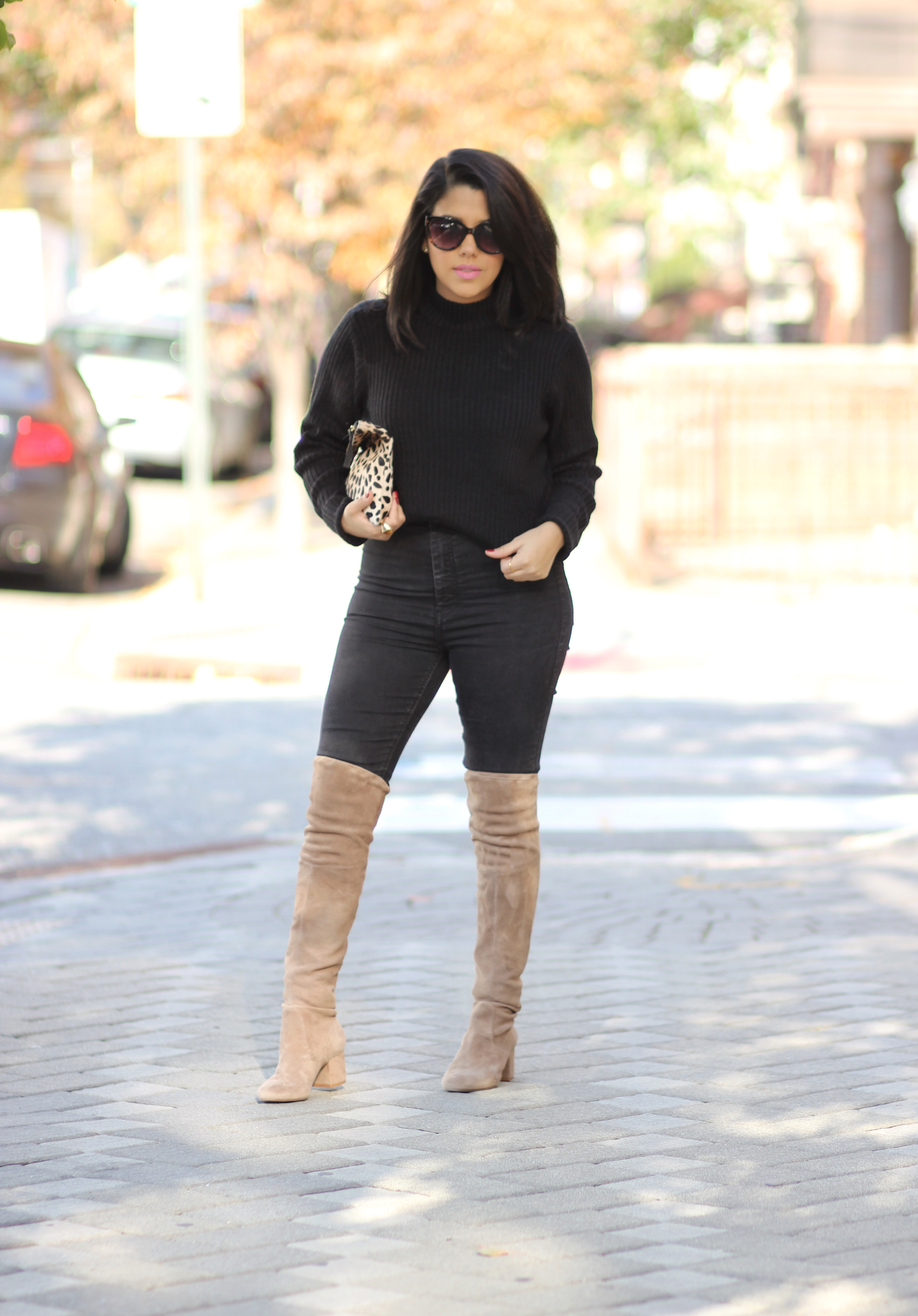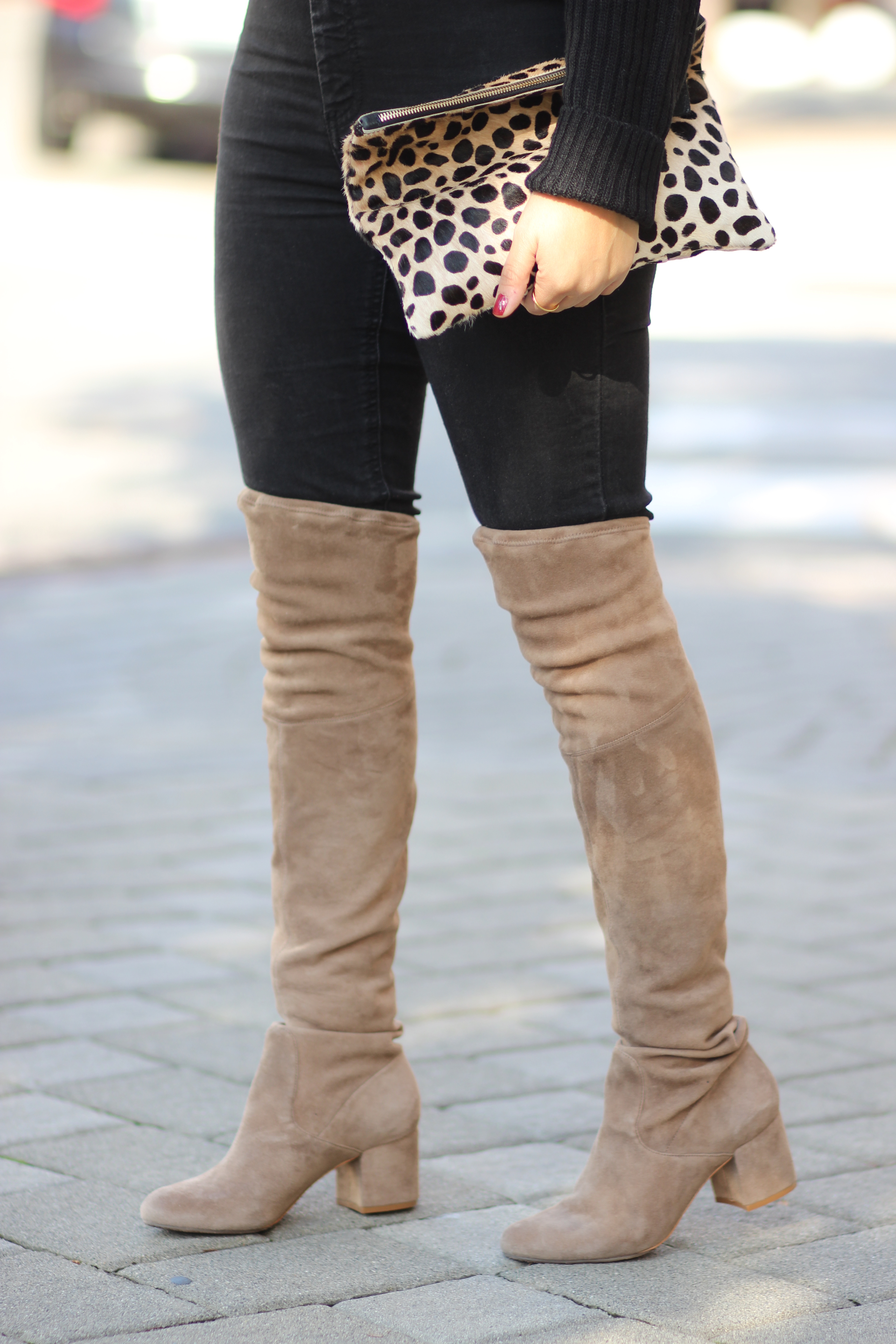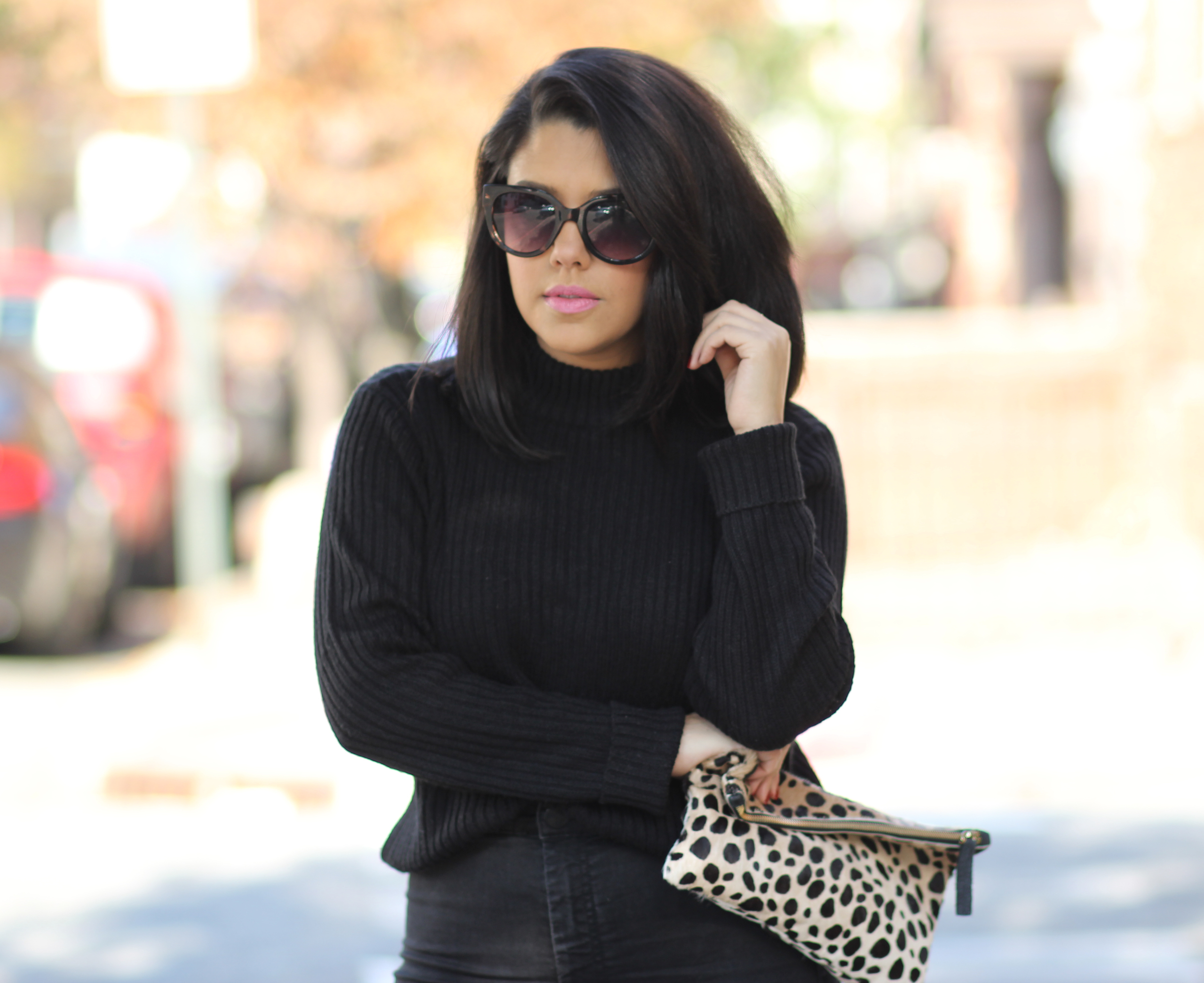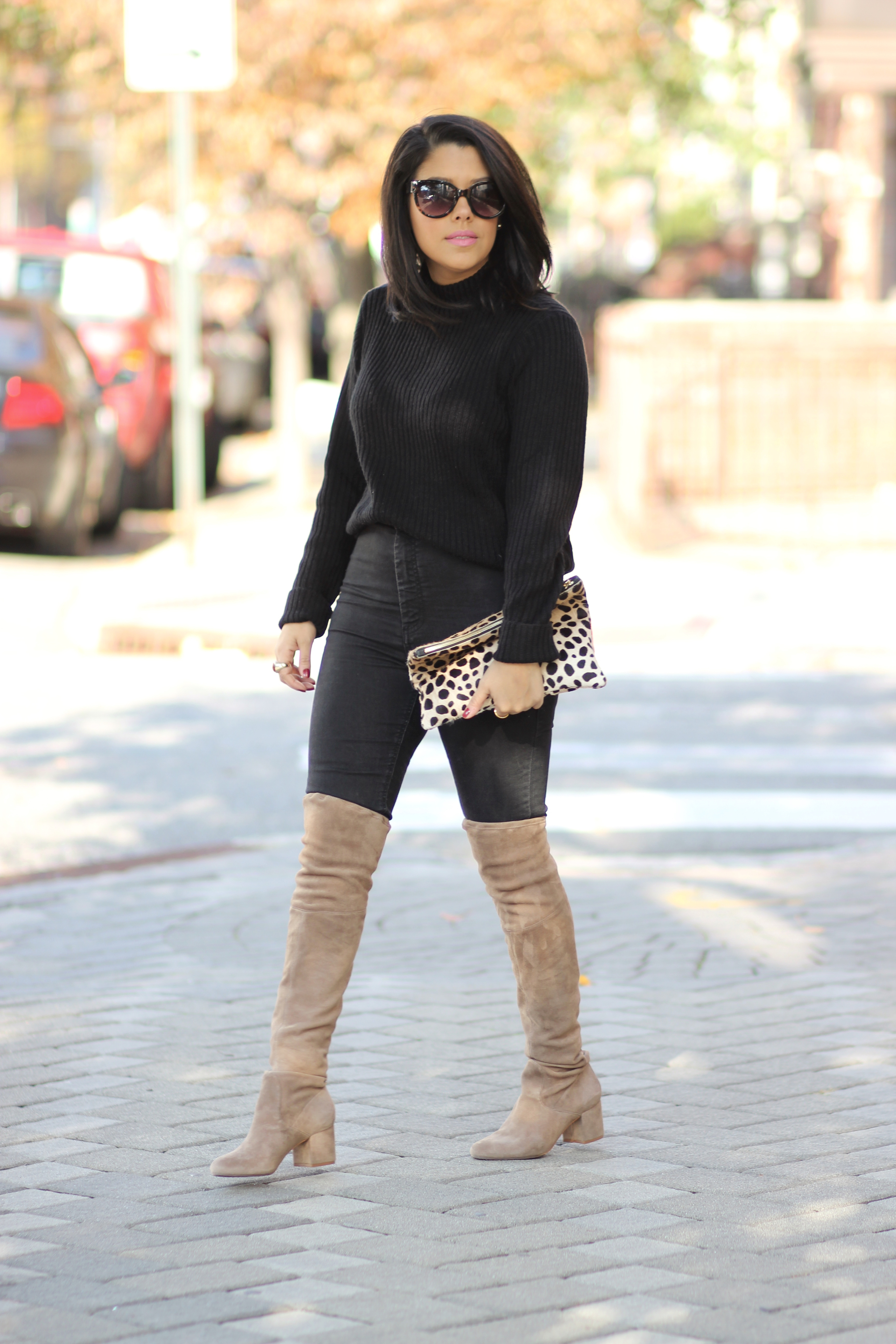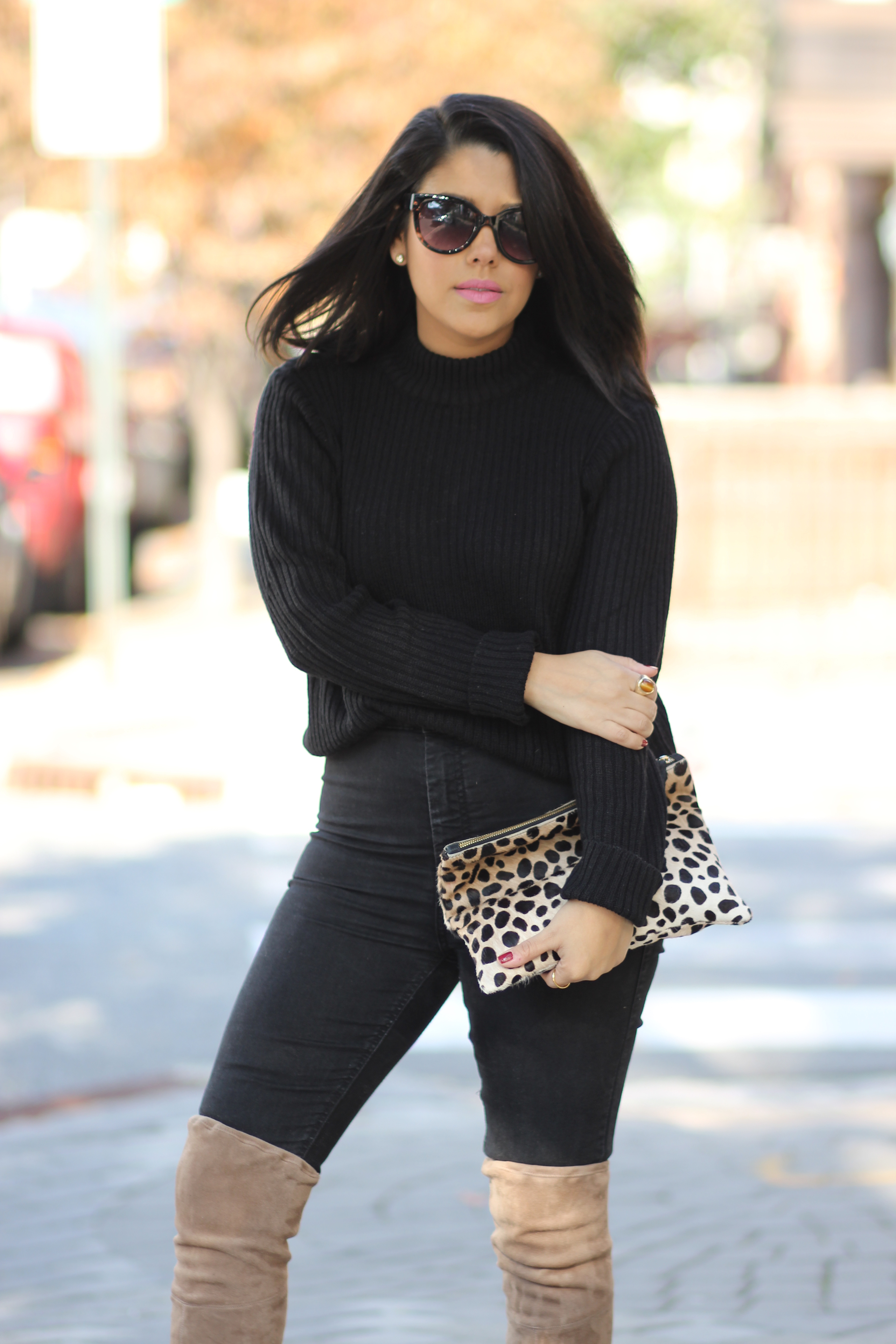 What I'm Wearing
Boots: Schutz [black & grey] | Sweater: H&M | Jeans: Cotton On
Clutch: Clare V | Sunglasses: Forever21
I recently wrote a post about waking up your fall style and coming up with different ways to put a fun twist on wearing neutral outfits. If you are like me and typically gravitate towards black on black, then try incorporating a pop of color into the mix.  This doesn't necessarily have to be something as bold as red.  I actually love pairing different neutral tones together and then popping it out with a little bit of print.  I have to admit, I had so many styling ideas for these boots, but nothing seemed to work the way I envisioned when I was putting outfits together. I think this happens when I overthink or when I have too many ideas floating around in my head.  I took a step back and decided to focus on making this look simple and relatable for everyday casual wear.
A good pair of OTK boots can be pricey, but they can last you a long time. You want to make sure that you are taking advantage of their versatility. I would love to wear this with a sweater dress next.  Maybe for Thanksgiving? Either way, they will be finishing off many more outfits for me.  The block heel makes them super comfortable for daytime. I actually wore them to an event last night too and they were perfect! I love that they can work for different occasions. This is such a great neutral color too, so they will pretty much go with anything. I couldn't find this particular color online, but I did link the same style in black and grey!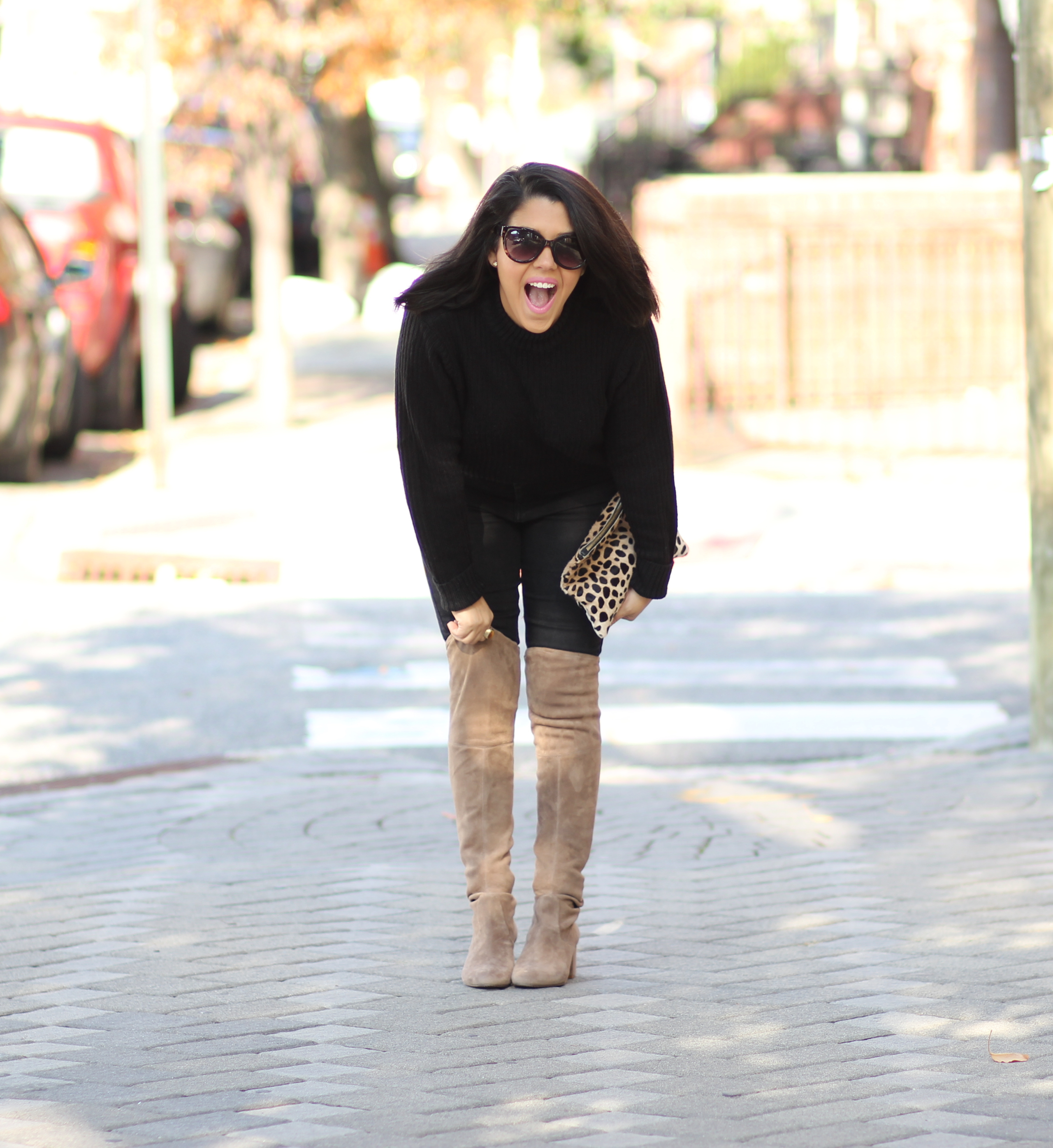 But let's be honest, this is what happens every time I wear OTK boots. lol
Thanks for stopping by! Hope you all have an amazing Thursday. 🙂
-Get The Look-
Disclosure: Thank you to Schutz for the boots and for sponsoring my Instagram post!