Happy Friday babes! First I just wanted to say thanks so much for the amazing feedback on the launch of my new series "Behind The Blogging Scenes." You guys left me some of the sweetest comments on here and on social and it means so much to me. I'm excited to see where this new series takes me and can't wait to share more with all of you!
I'm currently all the way up on the plane right now, coffee in hand and headed to Cabo. I'm so thankful that I get to escape the cold rain in Jersey and play in the sun for a few days in Mexico. A trip like this has been long overdue! I thought it would be fun to share some of the things that I packed for this getaway. I never really do posts like this, but I have gotten some requests and figured this was a good time to start. I apologize for the lack of pics as I was not initially planning on doing this, but you get the idea. 😎
How adorable is this handmade straw pom pom bag that I found at Zara? I've been starting to obsess over this whole straw bag trend that I am seeing everywhere and was dying to get my hands on one. This one is so perfect for the beach and will make such a great summertime essential. For the most part, I'll be lounging around the resort pools and beach, so whenever I am not in a swimsuit I'm opting for denim cutoffs and cute off-the-shoulder tops. This top screamed Cabo to me and it's perfect for the day or night. I plan to wear it exactly as it's shown here. These slides are definitely going to be a go-to for me over the next couple of days. They're super comfortable and easy to wear and style. Now let's talk about this passport case. I had been on the hunt for something like this and I randomly found this at Express a few months ago and couldn't wait to put it to use. They have a few other cute ones too that I am linking below. #ImOuttaHere ✈️
I had some struggles finding swimwear that fit me the right way. I'm petite with a short torso, thicker thighs and wide hips. All the low rise bottoms that I tried on barely went up my butt. lol Probably TMI, but damn it was frustrating. Thankfully I found some really cute swimsuits that I feel comfortable and confident in like this blue floral lace-up and this tropical print one. One pieces are so on trend right now and there's seriously a ton of cute styles. I also got this high waisted bottom and matching halter top set from Asos in white crotchet. I have a few sheer kimono style cover-ups to wear over them and of course a fun beach hat too!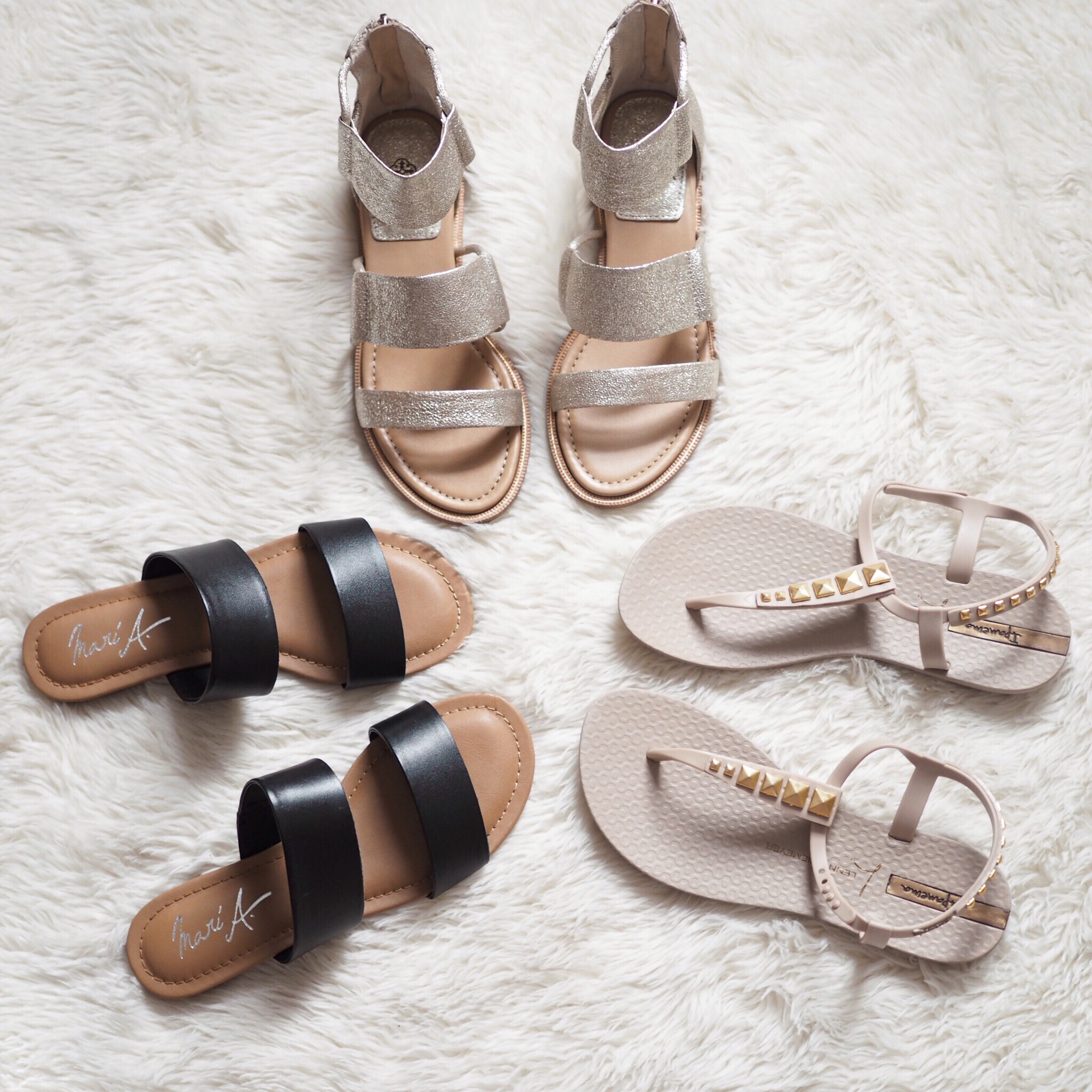 Resort vacations mean comfort during the daytime. I was so happy to add these new sandals into my summer collection and can't wait to wear them all on my trip! I actually got these metallic gladiator ones a few months ago and have been patiently waiting to style them in warmer weather. I love that they can be worn casually or even dressier too. I know that I mentioned these black sides already, but seriously, they're so good. These gold studded ones are another great option for being a beach bum or having lunch in the hotel.
For the night time, I wanted to go with easy pieces to wear like maxi skirts and/or cute dresses. I found this really cool Free People one on major sale at Bloomies. I thought it was very unique for dinner/drinks in Mexico with a black crop top. I love the sheer velvet print and slit up the center. I also found this floral ruffle one too that I thought was adorbs. It's hard for me to say no to ruffles these days. Speaking of ruffles, I fell in love with this cross back floral tiered dress too. I thought it was perfect for Cabo. I decided to just go with really fun prints and feminine pieces!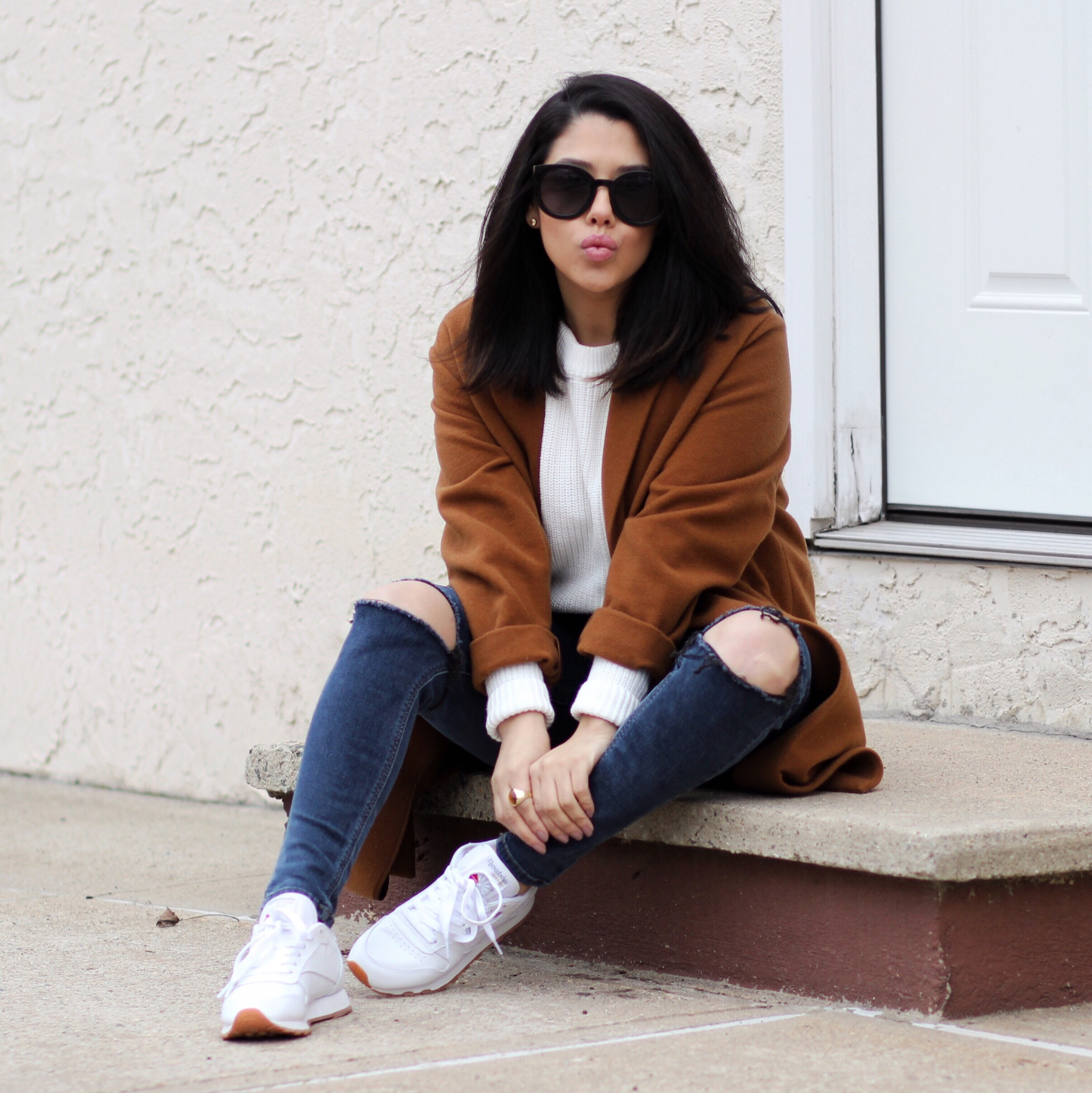 Thanks for stopping by cuties! Kisses to all and I hope you have an amazing weekend. I can't wait to shed these layers and lay out by the beach! 😘