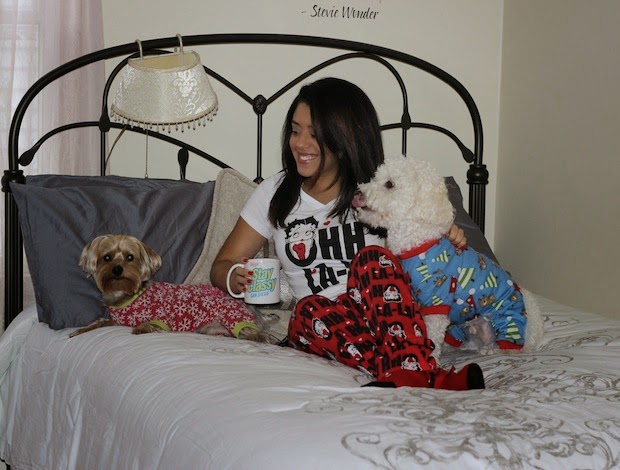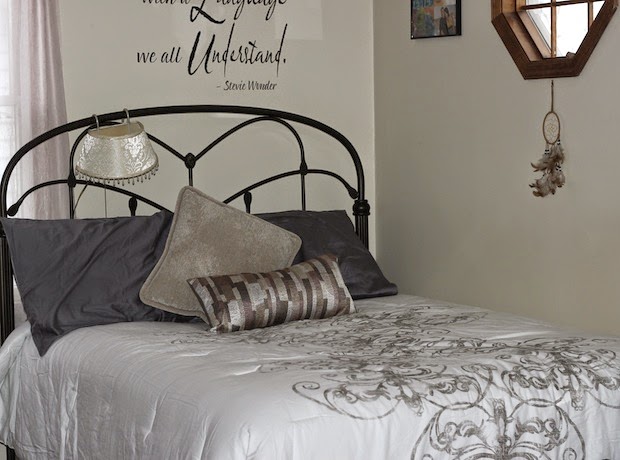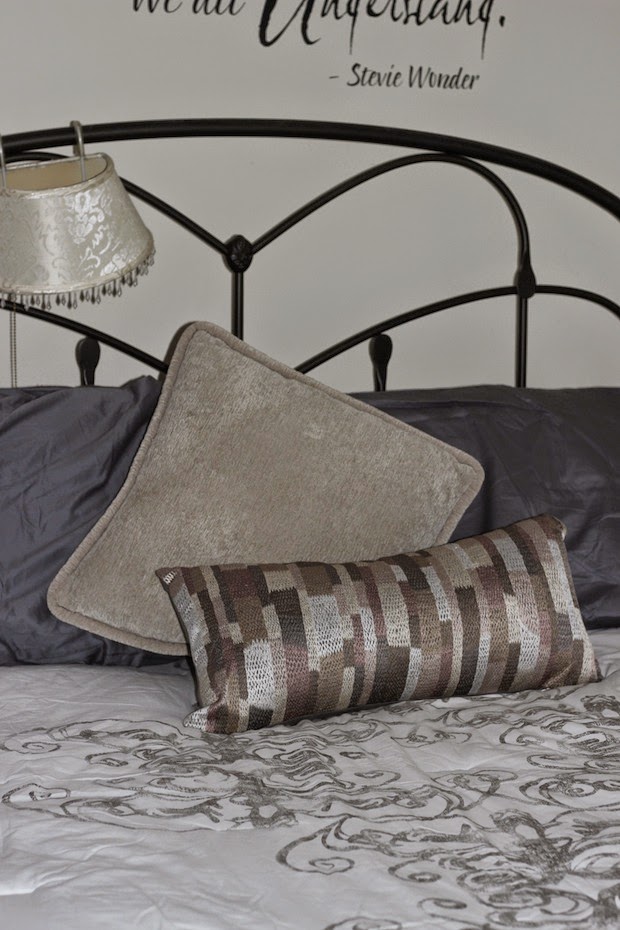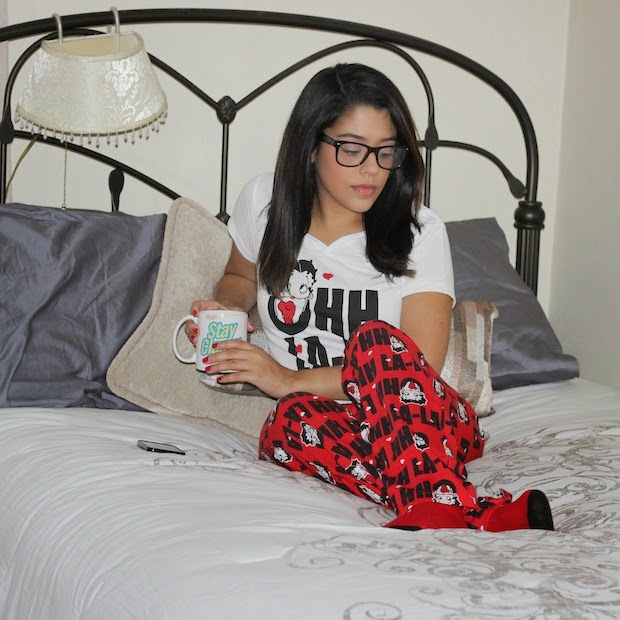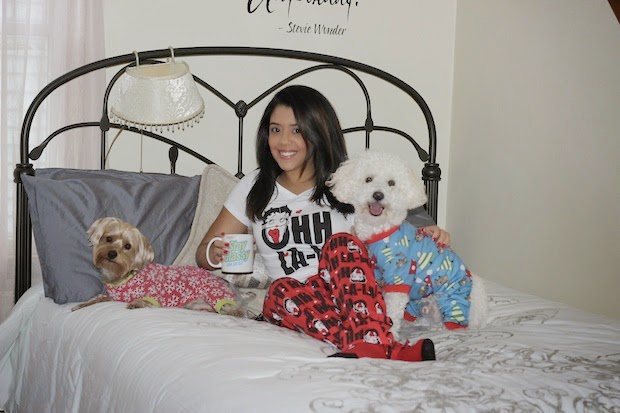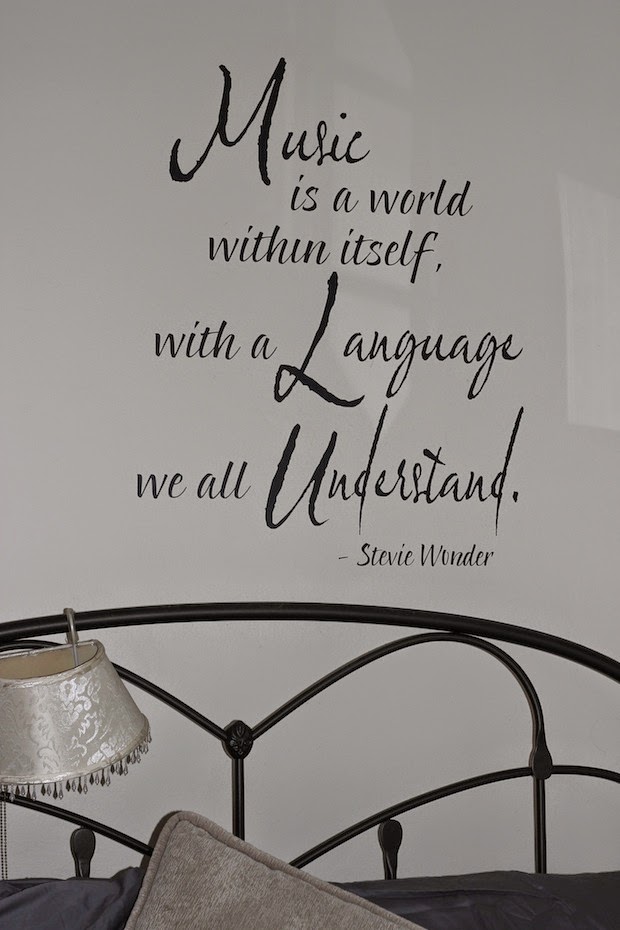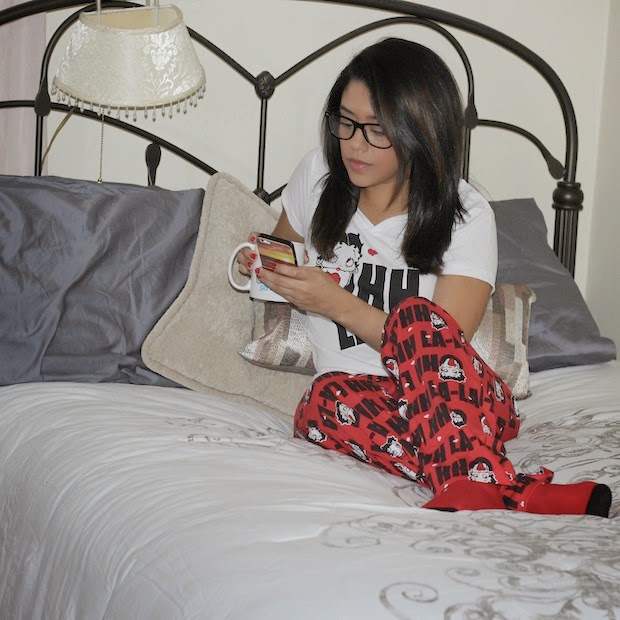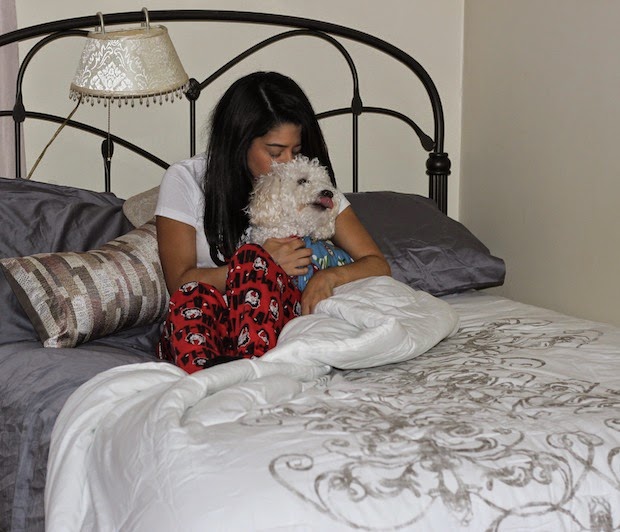 Since I got back from my trip, the weather here has been horrible. Lots of rain mixed in with some snow. I haven't been able to do any shoots outside, so I figured it was time to do something a little different. I've done a couple of posts showing my closet/office space, but never anything from my bedroom. To be honest, I spend most of my time in the other room so I haven't done much to my bedroom lately. It's definitely in need of a makeover soon. I recently got a new bed set and decided to have a pajama party with my boys as soon as I got back from DR. They were so excited to see me and I missed them so much! These little boys are everything to me. I swear if I could just stay in bed with them all day every day I would. 🙂
For the most part, I have neutral colors in my room and I wanted to stick with that when it came to getting a new comforter/set. I loved this white one with the vintage design. It's simple and chic. It came with all the sheets, pillow cases and this decorative pillow. I just need to get a few more decorative pillows as well as the decorative pillow cases for it to all be complete. I still wanted to share it though. Above my bed I have a music quote from Stevie Wonder (one of my favorites) and I also have this little reading lamp. It's perfect for reading books in bed and even watching TV when you don't want to have too many lights on.
And as for my pajamas, they're Betty Boop! I don't wear pajama sets often but these were too cute to resist. A few people have also asked me where I get pajamas for the pups. I typically find them at Target (like these holiday ones) and I also get them at Pet Co.
Hope you liked this post and let me know if you would like to see more different ones like this!
Happy Wednesday <3