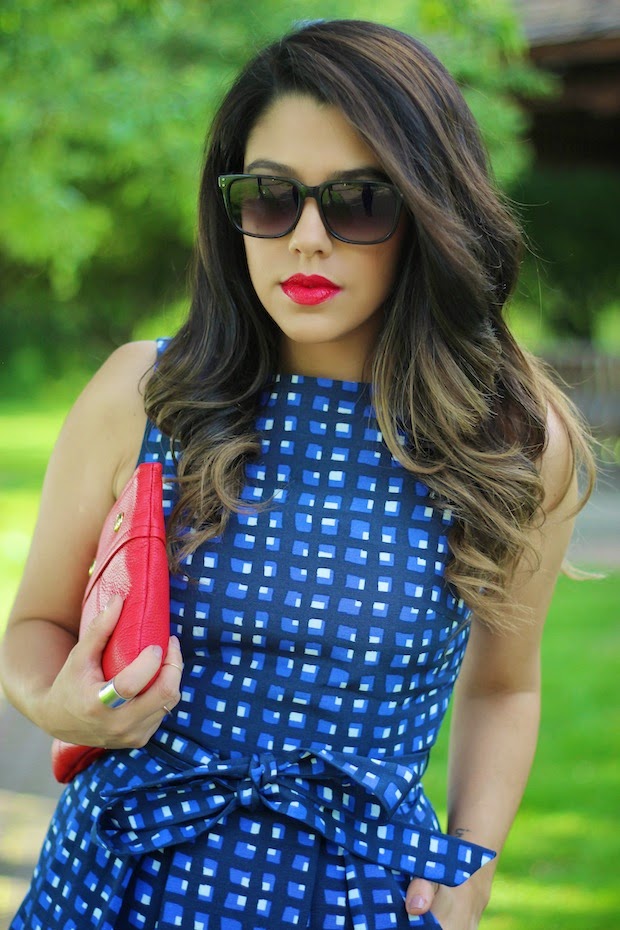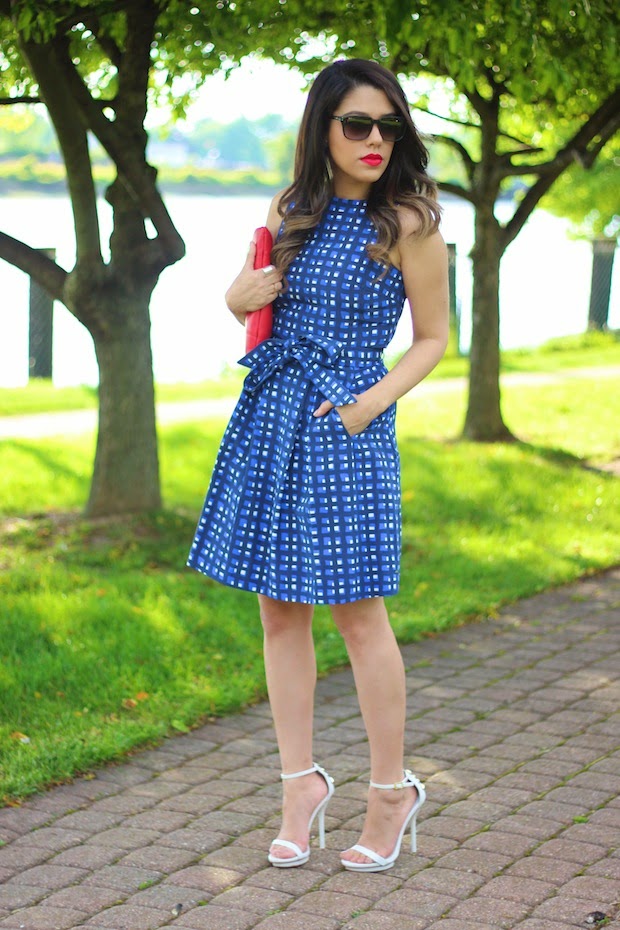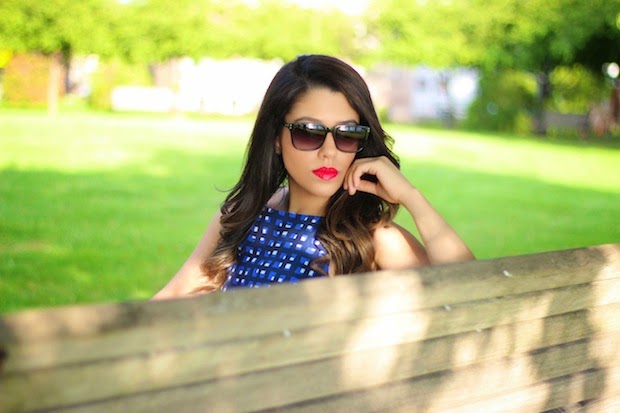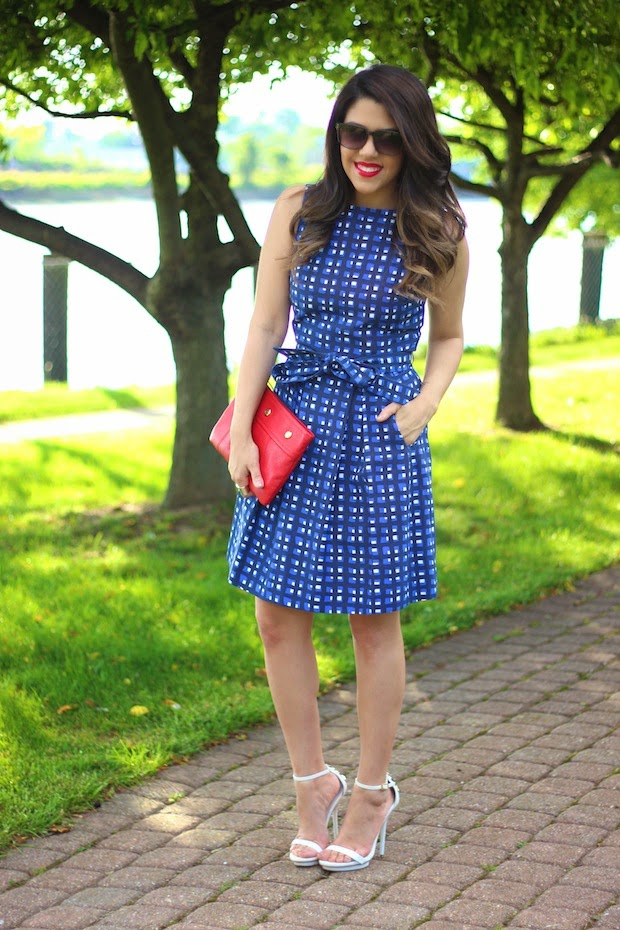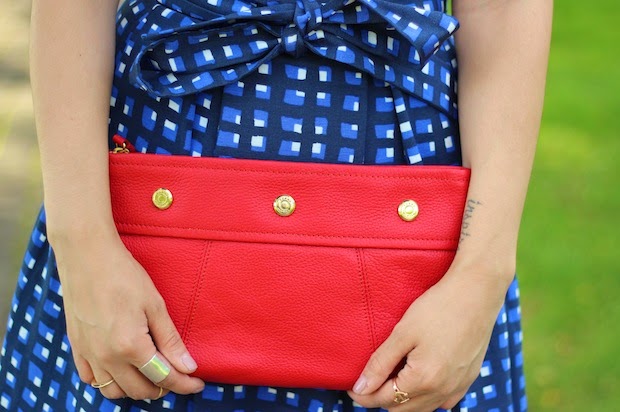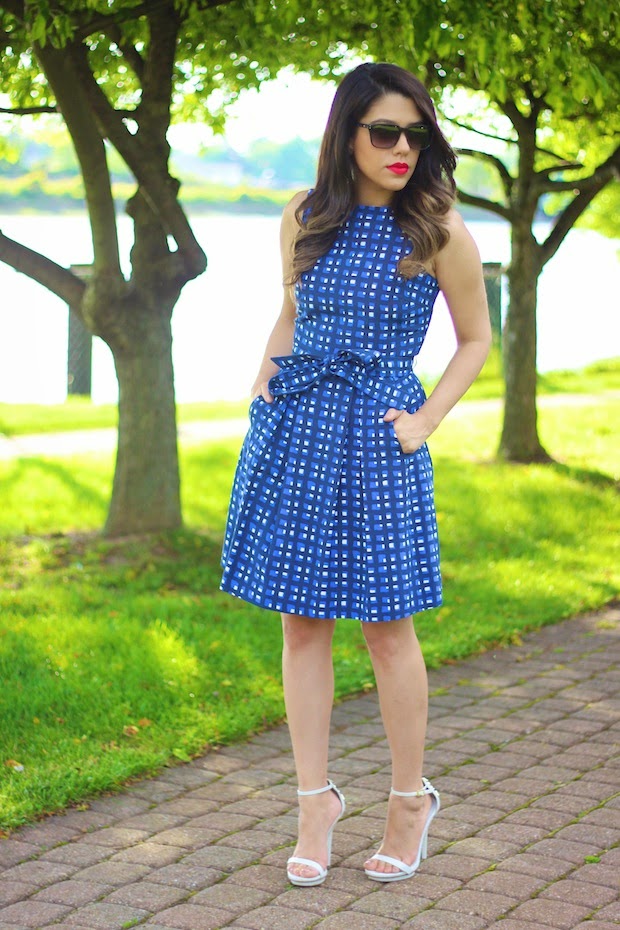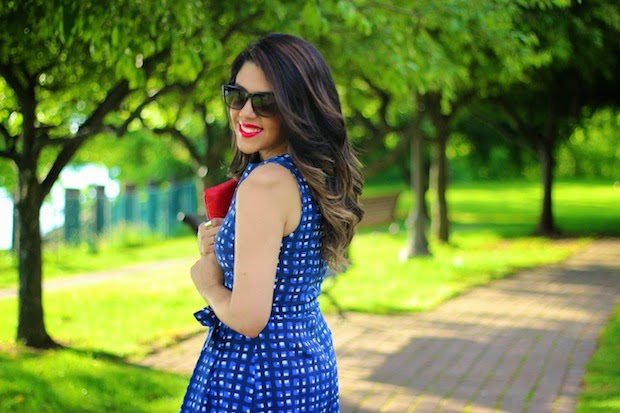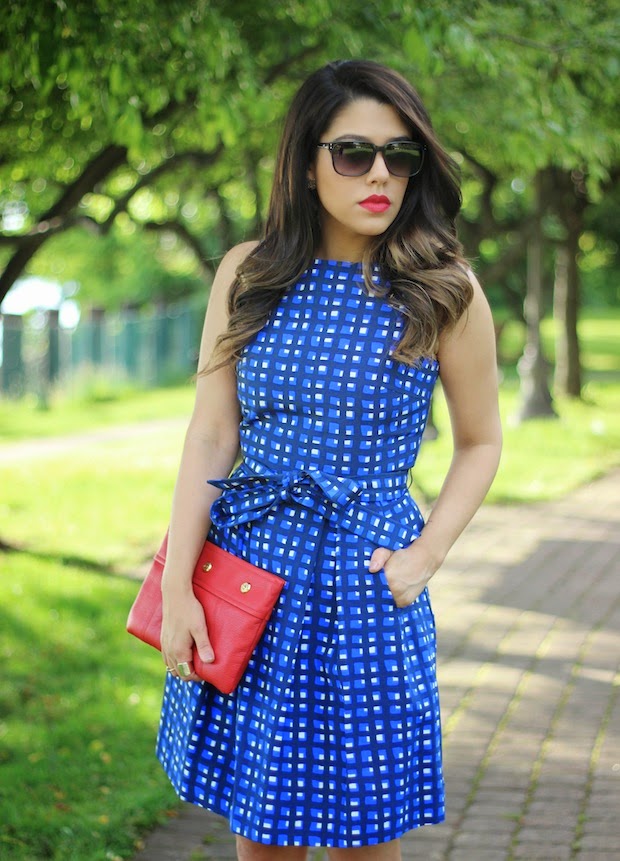 Outfit Details
I'm starting this weekend off on a colorful note! This is my second summer look with Tommy Hilfiger at the GSP. Since red, white & blue are pretty much their main colors, I wanted to focus on that combo, but by putting my own twist on it.
Let me start off with this dress. It's definitely a bold choice with the patterned print, pleats and front bow, but it also works well for many different occasions this season. I instantly thought of wearing this to a baby shower for someone who is having a boy. Obviously because it's blue, but also because it's super feminine and summer chic. It's the type of dress you could take from the office to dinner & drinks. I never used to like wearing the same dress twice, especially if it was something like this with a bold print. However, wearing something for a second or even third time gives you the opportunity to get really creative. You could make this a blue & white monochrome look from head-to-toe or throw in a different pop of color like yellow or orange. The next time I wear this I'll probably add on a little jacket or blazer and switch out the sandals for a classic pair of pumps.
I've had these sandals for almost two years and they are still in really good condition. They definitely helped me get through the past few summers. I think having a pair of white shoes, especially this time of year, is a great staple piece to add to your wardrobe. You will get a ton of use out of them since you'll be able to wear them with so many looks. It's all about those versatile pieces, right?!
I've got a busy weekend ahead as I begin to prep for my road trip next week! I am looking forward to this mini getaway and will be sharing more details of my trip soon. Have any of you ever been to Montreal before? If so, please let me know some places to visit while I am there!
Happy weekend <3