Happy Monday loves! The weather on Saturday was beautiful and totally felt like summer so I took complete advantage and wore this colorful skirt once again. It finally started feeling like fall yesterday!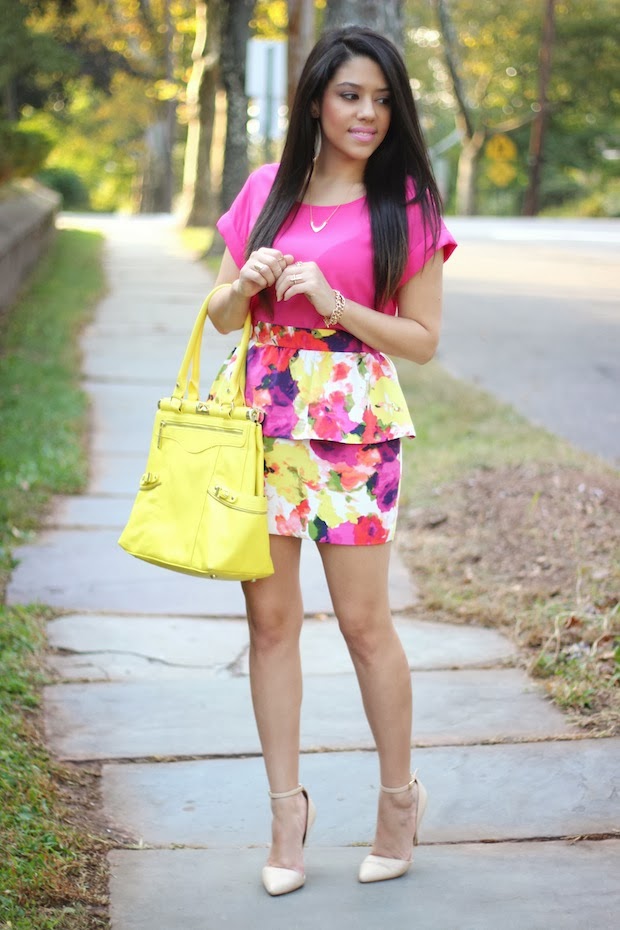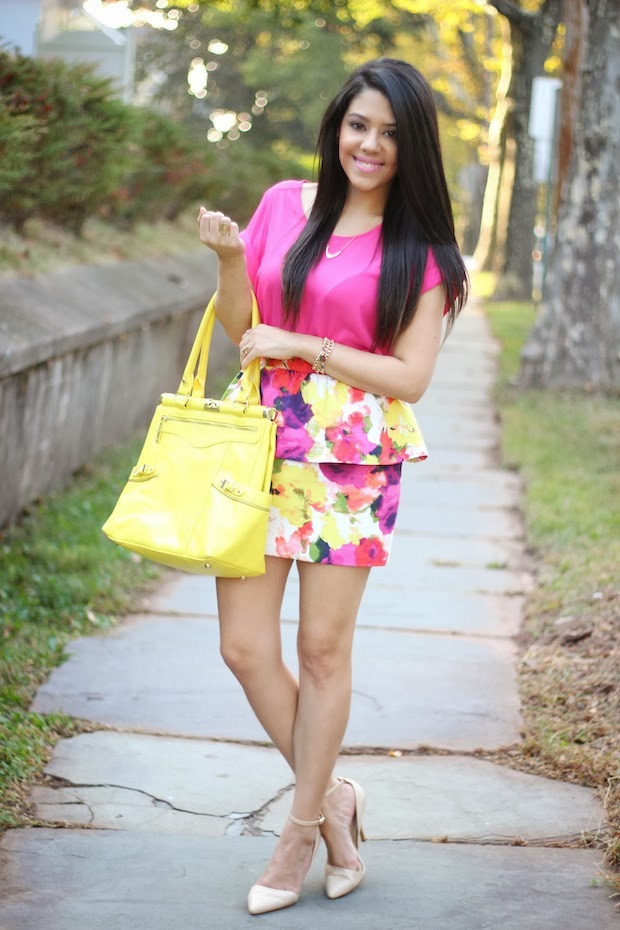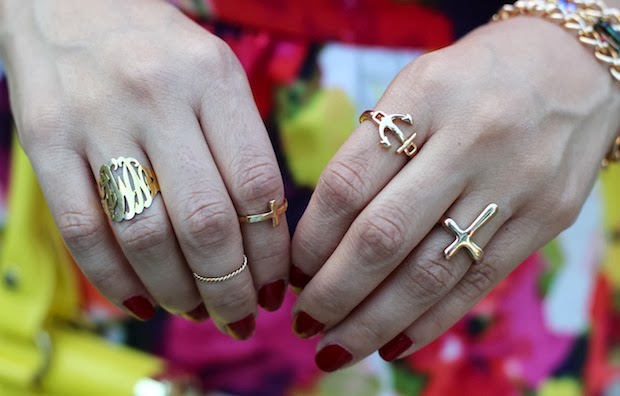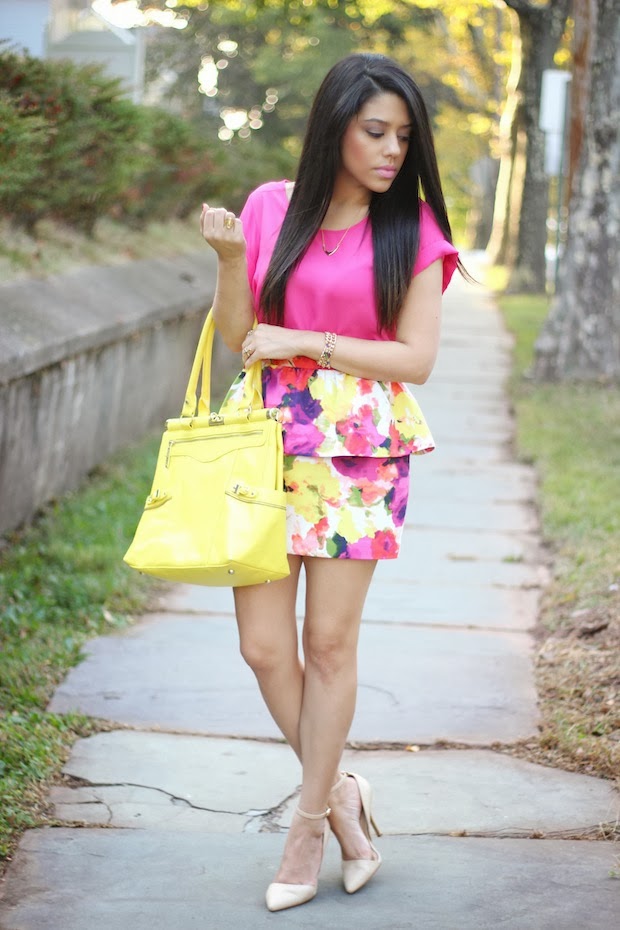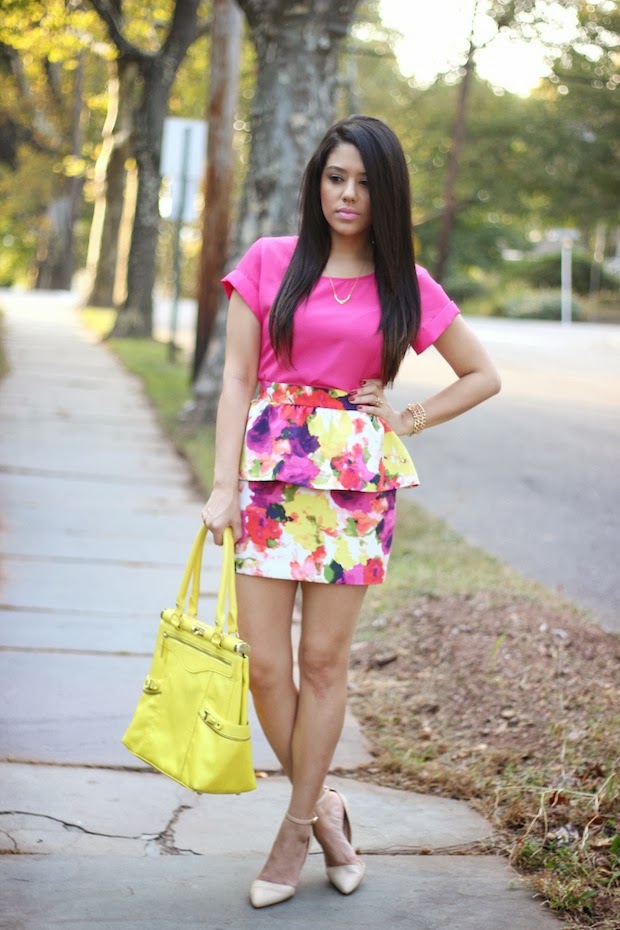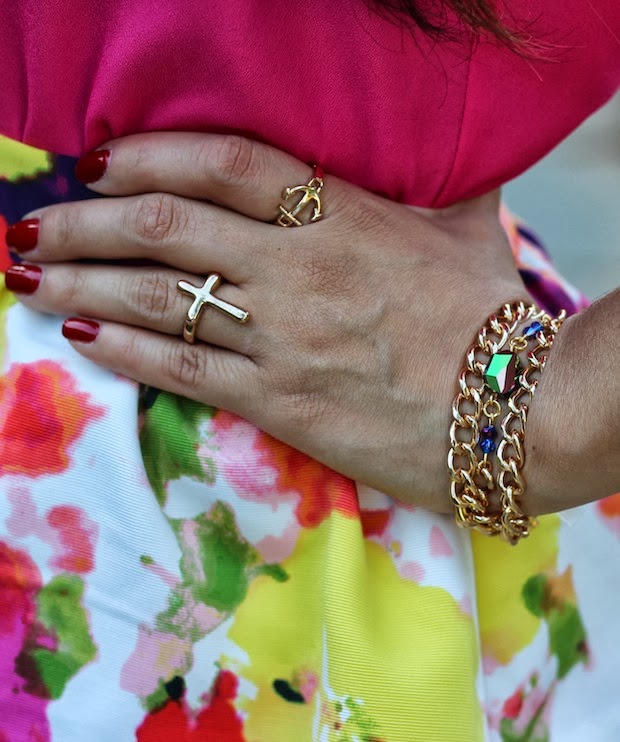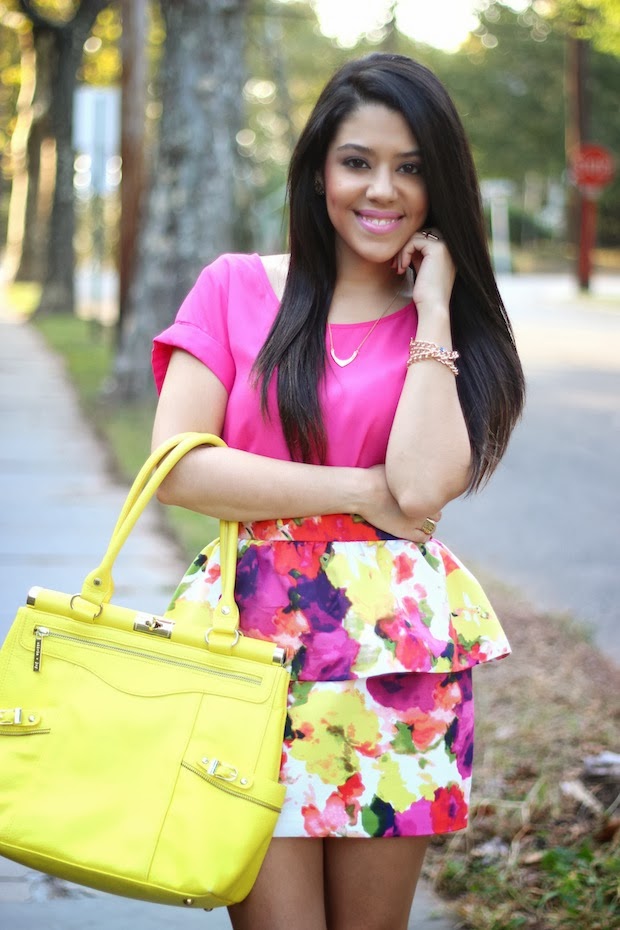 I wore this skirt only once and I have been wanting to wear it again in a different way. When the sun is shining and it's warm outside, I can't help but wear bright colors. I'm a huge fan of the pink and yellow color combo. It always reminds me of pink lemonade. I got this top over a year ago and I've worn it several times. It's definitely one of my favorite finds from TJ Maxx. It's so simple, but this is literally my only pink top. My only concern with tucking tops into skirts is that sometimes, depending on the material, they can bulge out way too much. I started pinning the tops to the skirt in the back and it's made a big difference. If any of you ever have this problem too I would love to know any tricks you might do to fix it!
I'm wearing another beautiful bracelet from
Mikay Love
. Just a reminder that each month, a portion of their proceeds goes to a charity to feed hungry children across the world.
Since October is breast cancer awareness month, I also wanted to wear something pink to show my support. My grandmother is a breast cancer survivor and I remember how difficult and scary that time was for my family. My heart goes out to all of those who have had to battle this disease. Stay strong and don't give up the fight!
I hope you have a wonderful day.
XO