Plaid, sequins AND metallic? Yes please! For today's post, I created a holiday inspired look that combines three of my favorite things at the moment.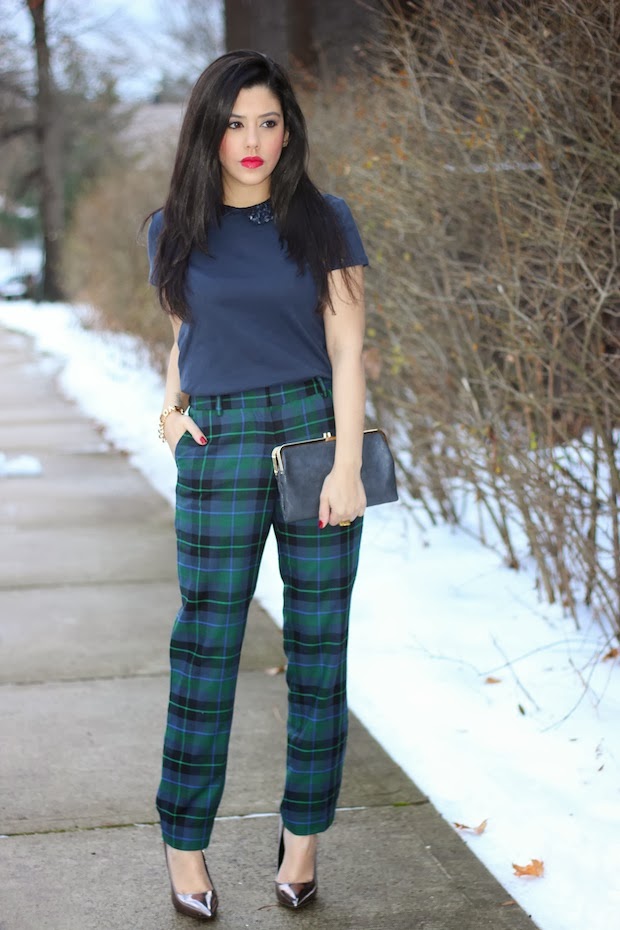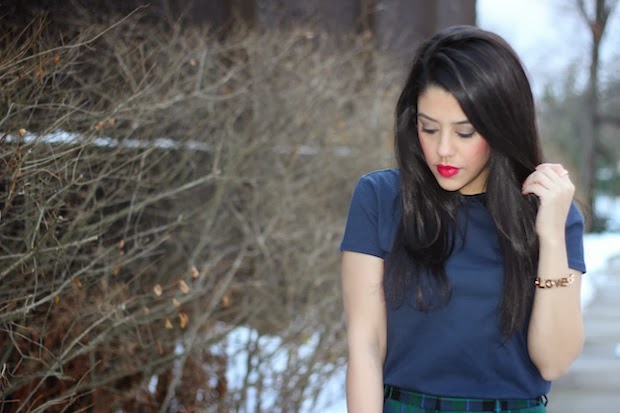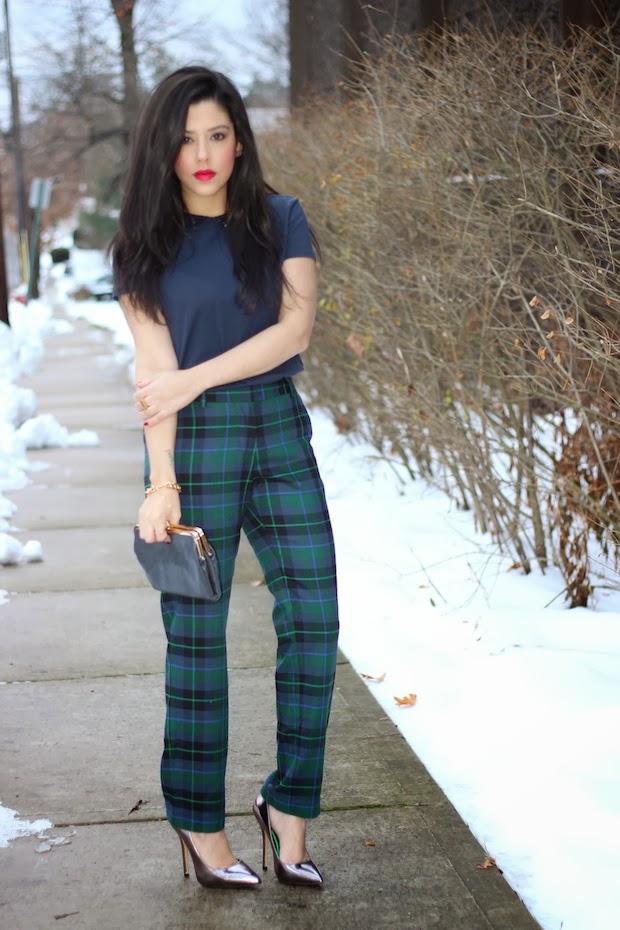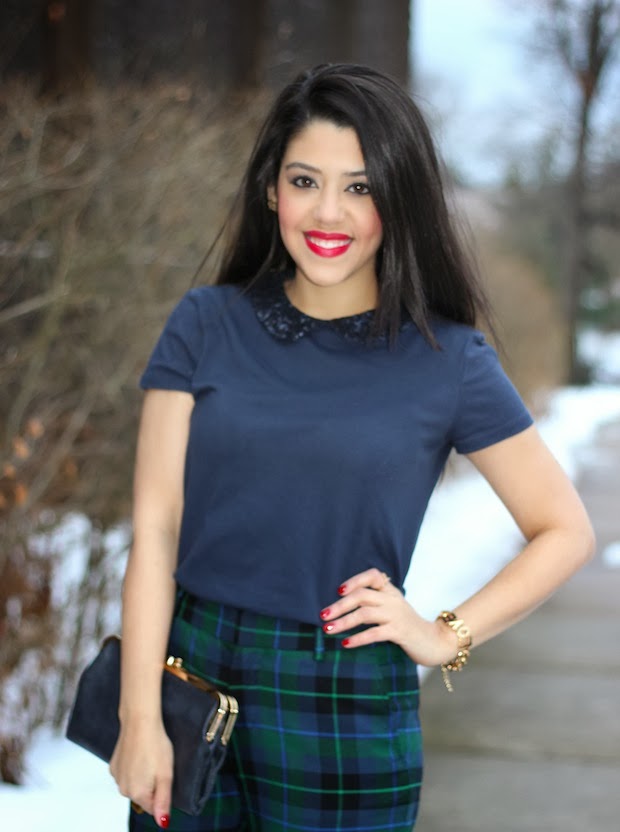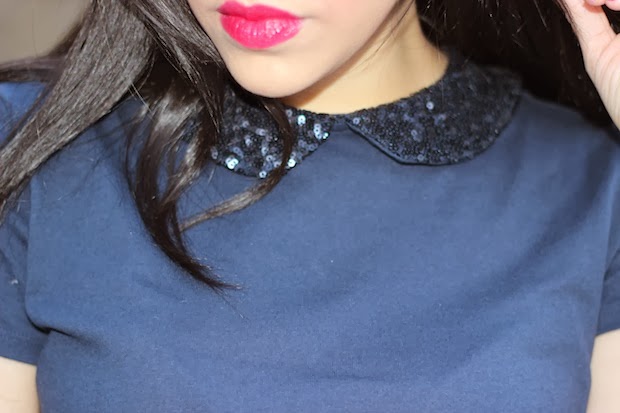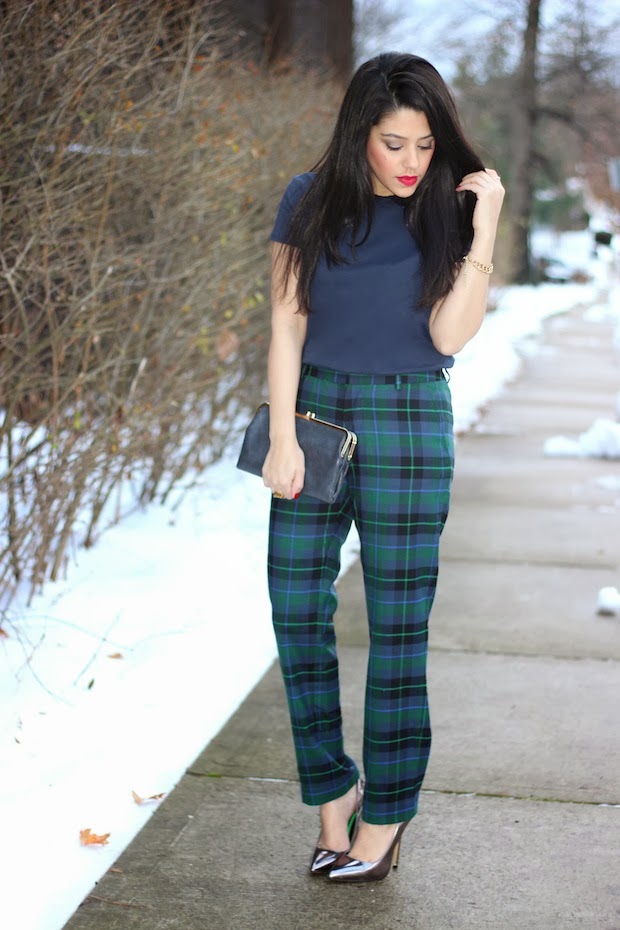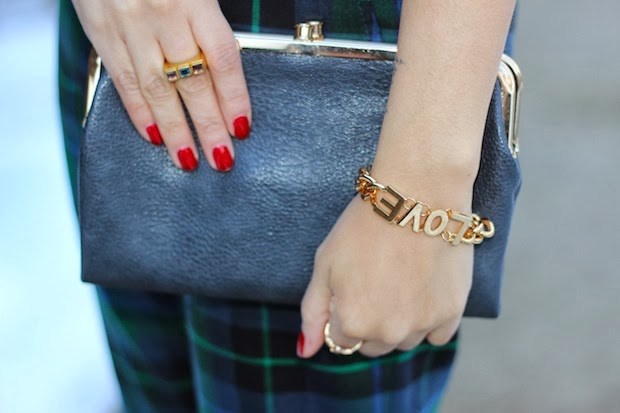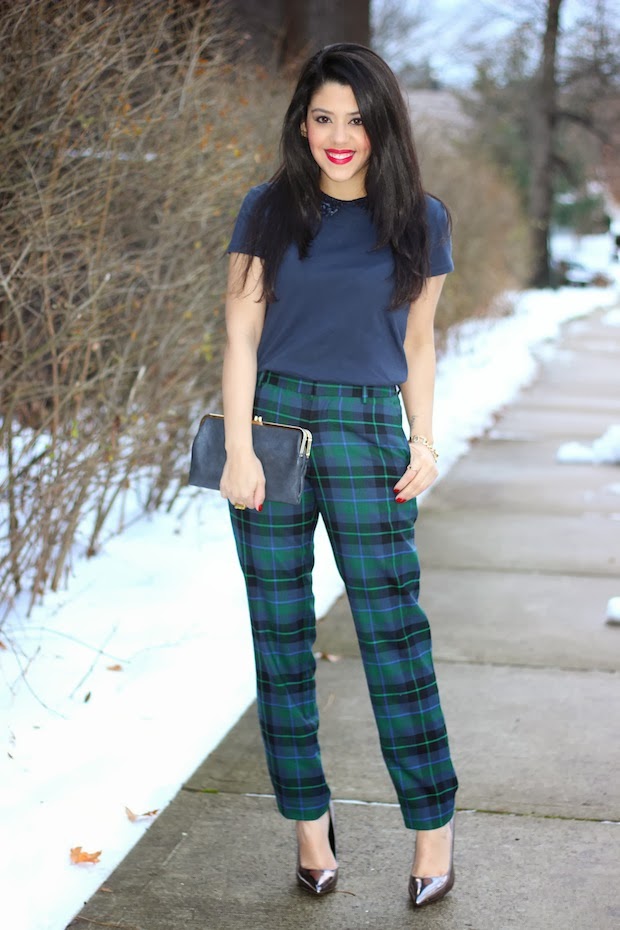 These are two more of the pieces that I picked for my rack at the
Tommy Hilfiger
store in the Garden State Plaza. I'm definitely mad about plaid right now, especially in this festive color combo. I have to be honest though, these are supposed to be cropped trousers but because I'm only 4'11 they fit me like regular pants lol! They should actually be above my ankle. However, I love them as full length pants though 🙂 I should have worn my hair back to show off more of this top. It's really simple but has a sequin embellished peter pan collar. It's super cute and super affordable at only $39! I really wanted to bring out the navy blue from the pants so I thought this top was perfect. I love the plaid and sequin combo. To continue with the navy theme, I added this clutch. So funny how the first time I styled it I totally thought it was black, however I clearly see now that it's navy blue. I am telling you I am definitely color blind when it comes to those two colors 🙁
I did not want to go with a black shoe, so I decided on these metallic babies that really make any outfit pop. Metallic is such a huge trend this season and especially perfect during the holidays. I've already gotten so much use out of them and only got them last month. Definitely a great purchase. The finishing touch as always is a red lip. As you can see in so many of my recent posts, I just can't get enough of it. You can wear the simplest outfit but make it stand out just by adding a red lip. That little pop of color changes everything! I think an outfit like this is really cute for going to dinner or a holiday party if you aren't trying to wear the typical dress.
I have one more post coming from my collab with Tommy and can't wait to show you my final look. Once again, thanks so much to everyone who has already gone to the store to check out my mannequin and picks!
Enjoy the rest of this hump day <3

* This has been a sponsored post in collaboration with Tommy Hilfiger. This post was written by me and expresses my true opinions.