Happy hump day!
Today's post is another 2 in 1. These were really quick shoots. I'm trying to hurry up and finish all of these looks from last week so I can start fresh next week. 🙂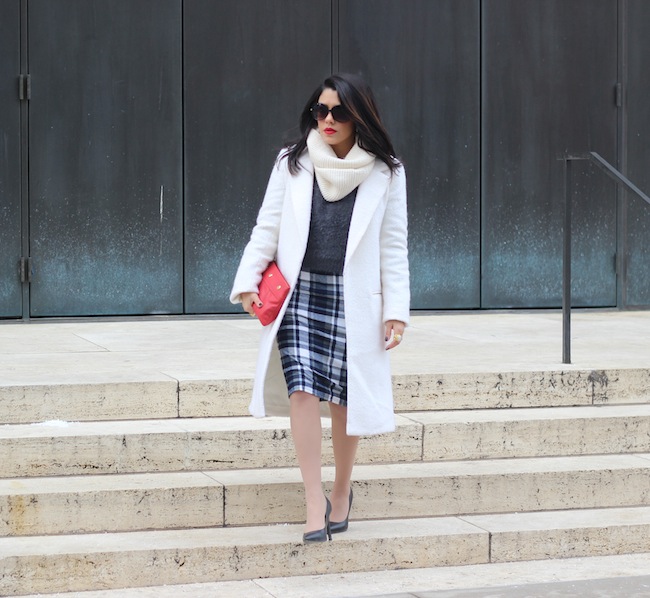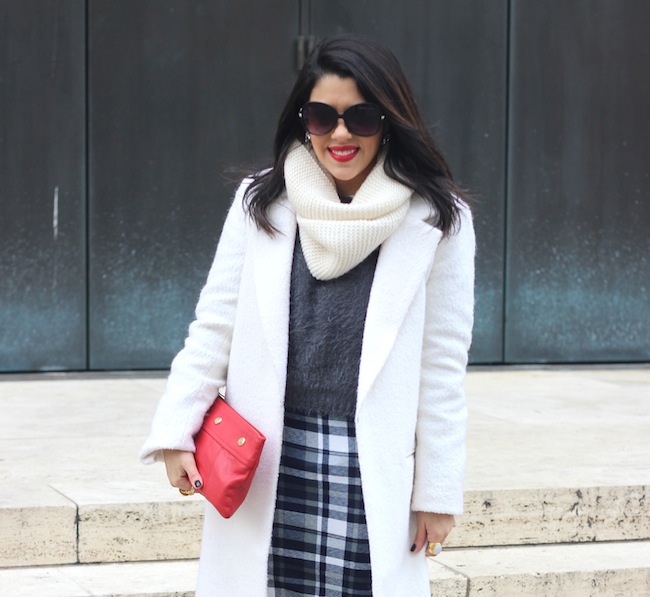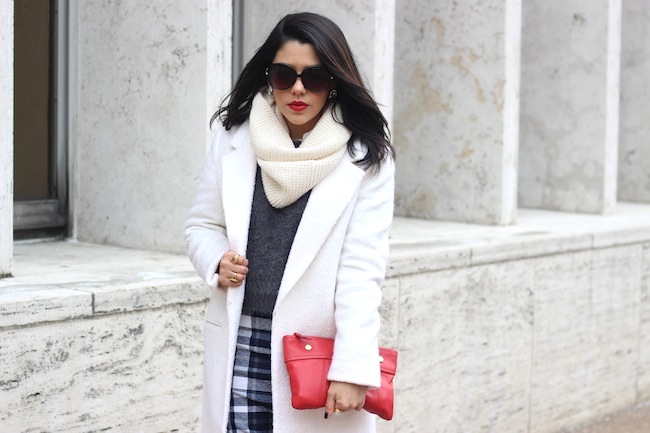 Outfit Details
Coat: Forever21 / Sweater: Cotton On (love this) / Skirt: BooHoo / Shoes: BooHoo
Clutch: Tommy Hilfiger / Scarf: H&M (similar)
I wore this first look in the morning to the Tommy Hilfiger and Angel Sanchez shows. Both were amazing, but the production for Tommy this season was insane. It literally felt like I was watching the show from a football stadium. Plaid always makes me think of TH, so when I got this skirt I thought that it would be perfect. I decided to pair it with this grey cropped fuzzy sweater that I scored for only $5 on sale at Cotton On! It was too cold to wear it by itself though, so underneath I am wearing a white button down. On top, I layered on an infinity scarf and this long white coat. I hadn't gone to Forever21 in awhile, but I really love their coats this season. This one was about $70, but I ended up getting it on sale for only $50. I seriously love sales! I was freezing, so right after I went back to change into something warmer.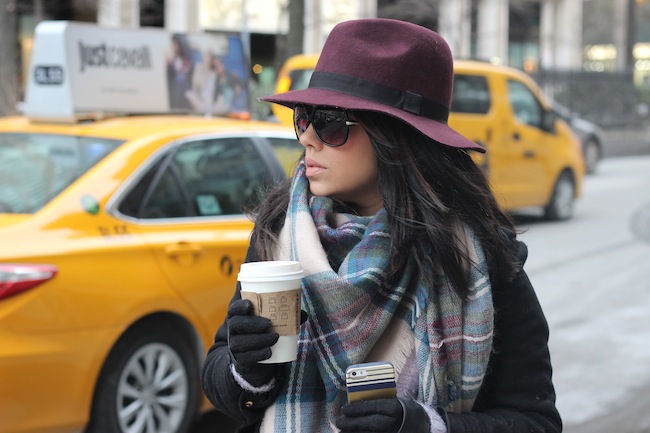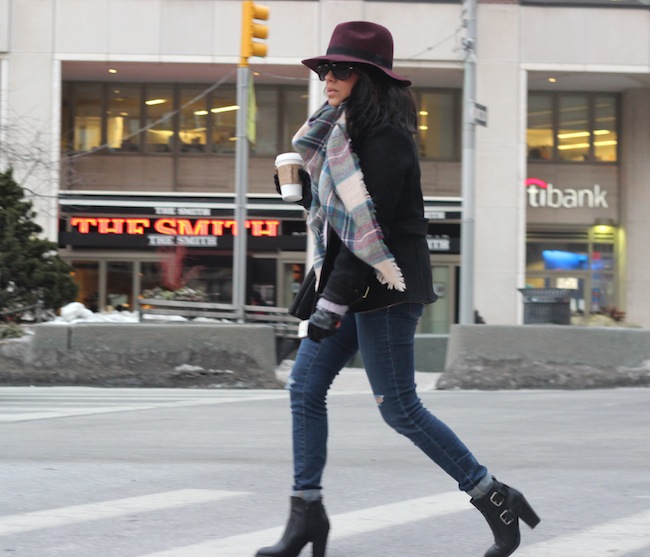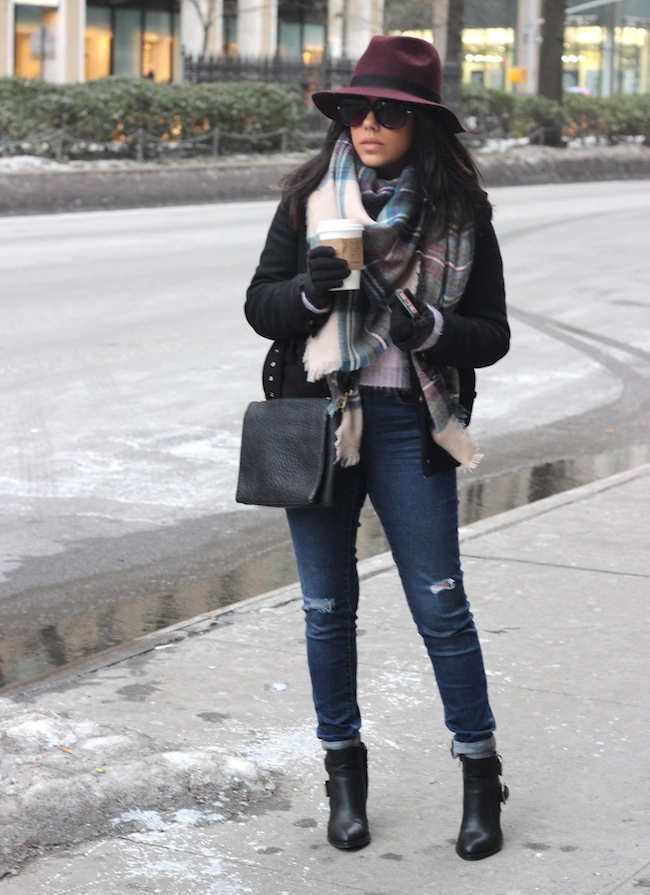 Outfit Details
Coat: Desigual / Sweater: Cotton On (similar in dark purple) / Jeans: Dynamite (similar style)
Scarf: Dynamite (love this) / Hat: Prima Donna / Booties: Prima Donna / Bag: French Connection
I live so close to the city and I am always there, but I literally never shoot there. Even though it was so cold out, I tried to take advantage of the city scenery. I changed into jeans and booties, a different $5 Cotton On sweater (you know I had to get more than 1 lol) and of course my blanket scarf and hat! I didn't really plan any of my casual outfits and literally just threw a bunch of things into my suitcase, so I am happy that it all ended up working out. Definitely did not want to be dressed up and in high heels all day long. The rest of this day was actually very chill with just coffee, lunch and then hanging out in my hotel room. 🙂
Have a great day loves and I promise only 2 more outfits from fashion week. <3