It's unintentionally been dress week on the blog! I hope you don't mind. Wearing them is one of the easiest things to do on these hot summer days and nights.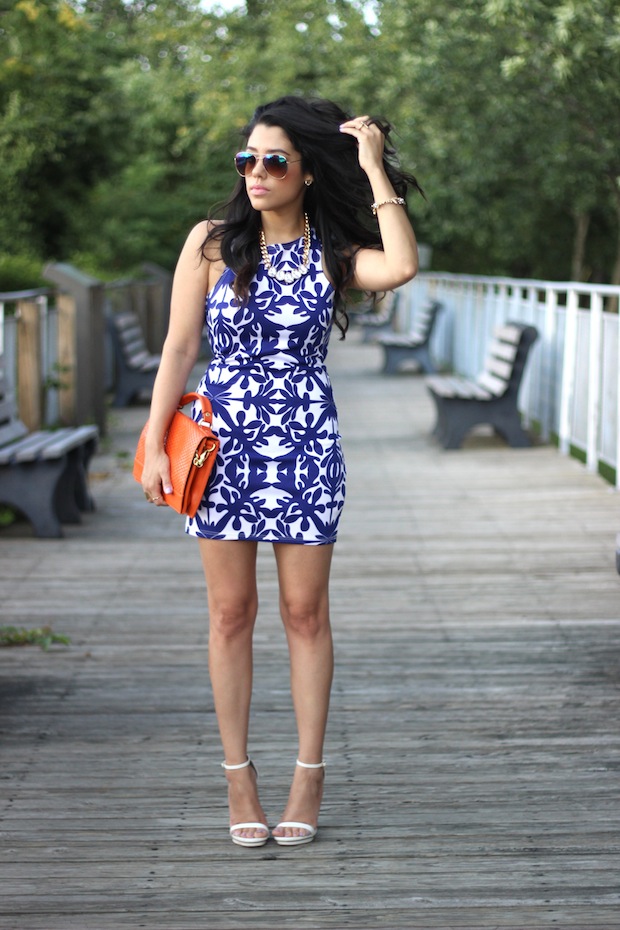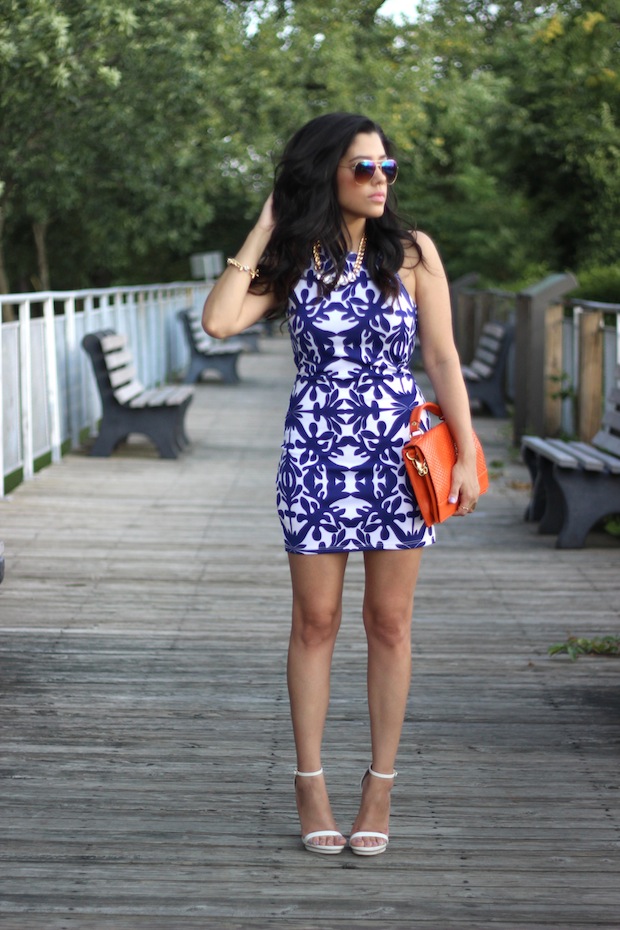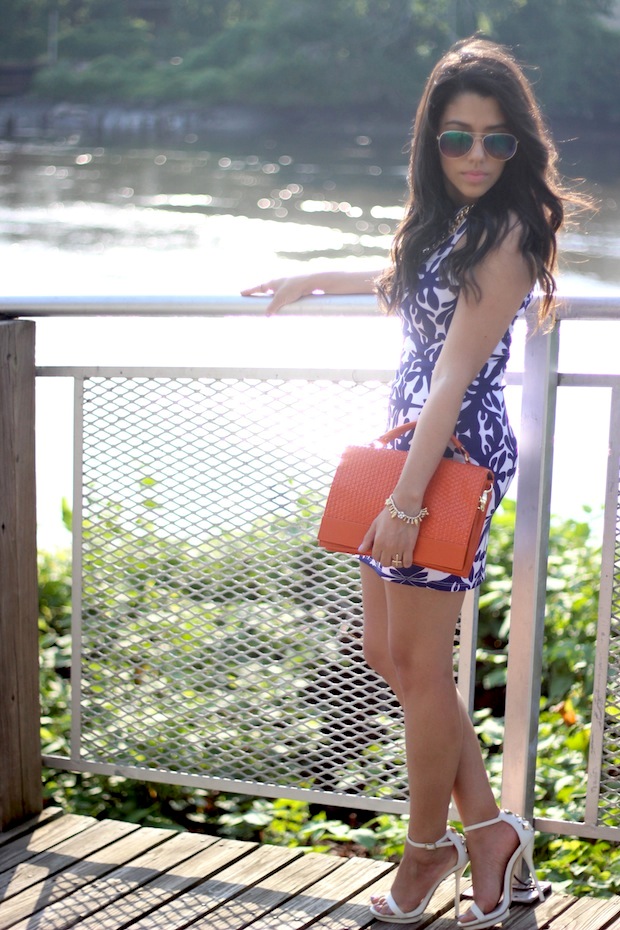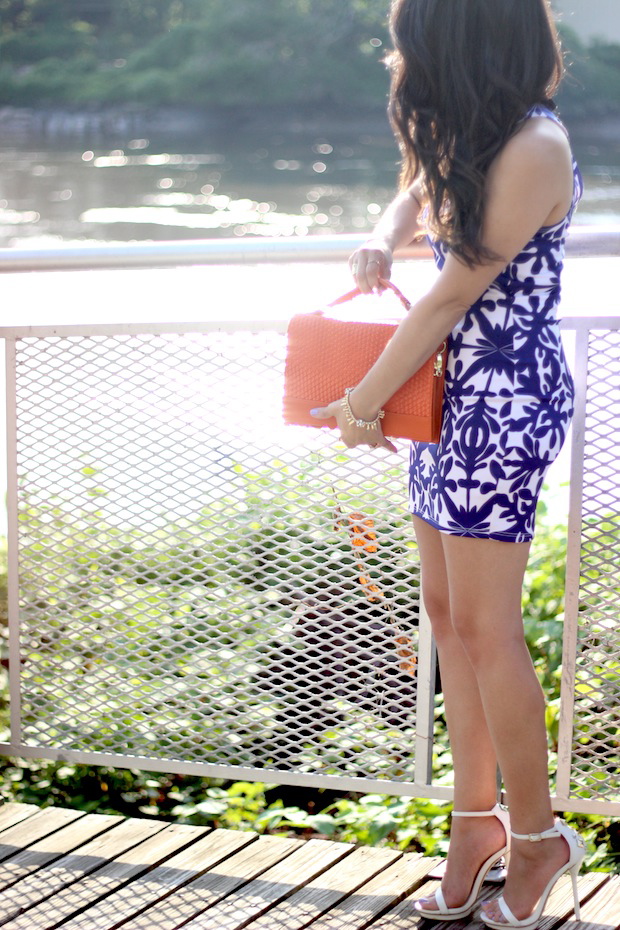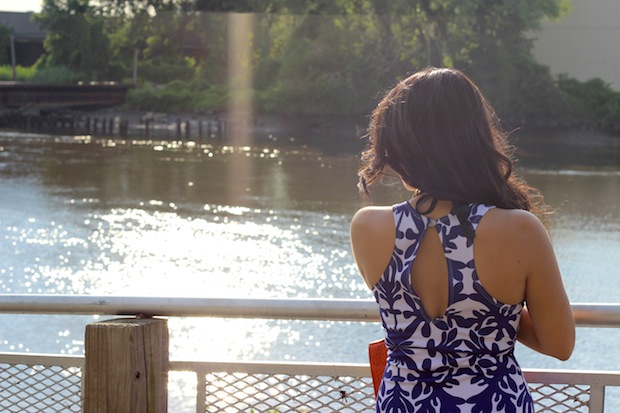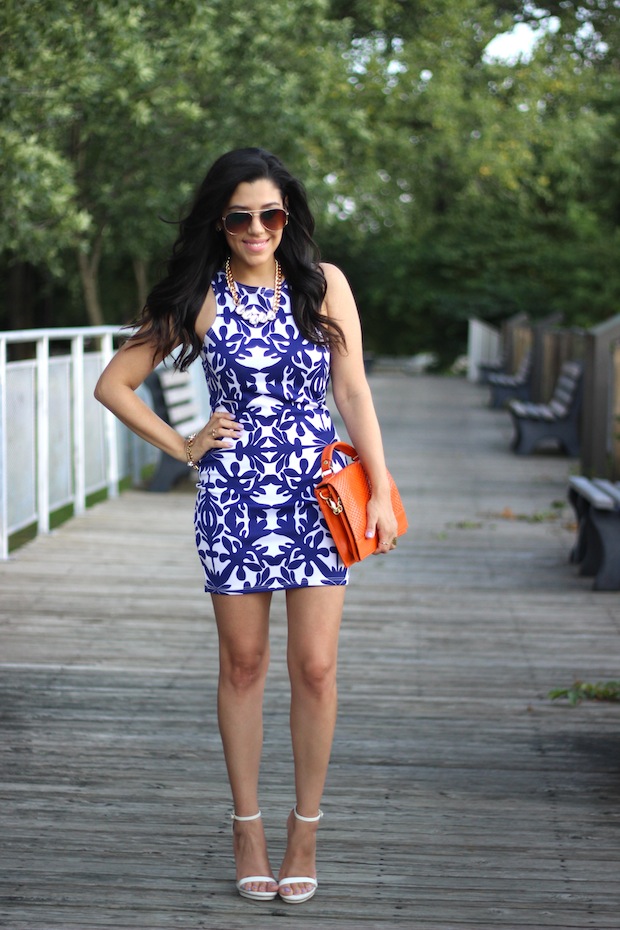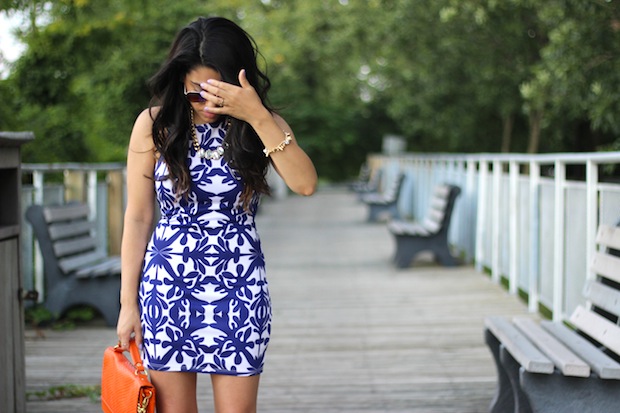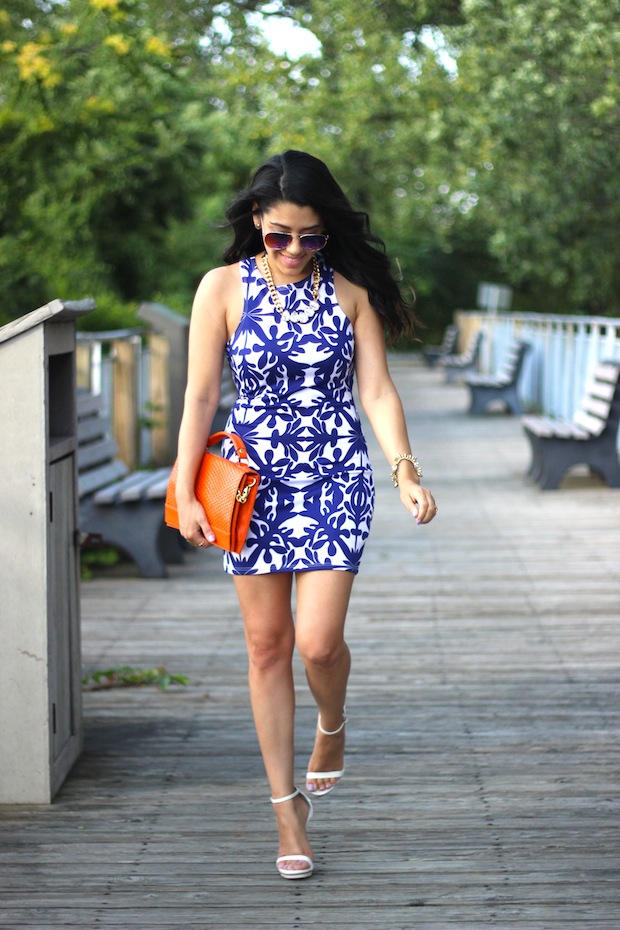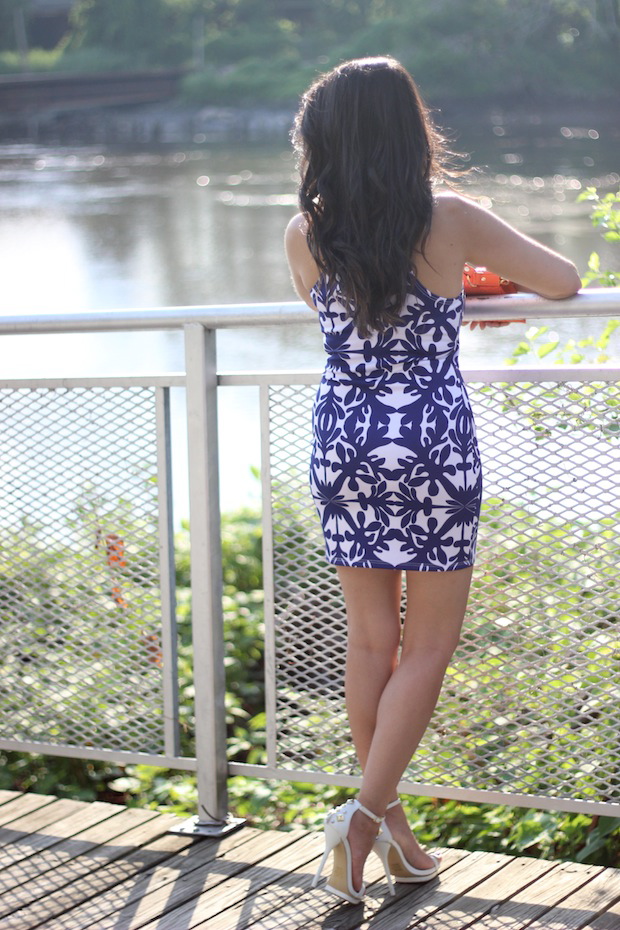 Sunglasses: H&M
It's crazy how our style evolves through out the years. I've really learned how to play around with colors and trends while remaining true to myself and I think that is so important. It's always great to put your own personal spin on things. I've always been found of the blue and orange combo so I finally got the opportunity to try it out with this look. The best way to start color blocking, if you don't want to dive right in to the trend, is to do it with your purse or shoes. Don't be afraid to experiment a little bit!
It's no surprise that I love prints, especially when it comes to dresses. I just think they're so much fun to wear. I love the design on this dress and the open part in the back. It's sexy, but still classy. The orange bag adds a little bit of playfulness and I love the way it's texture compliments the pattern on the dress.
My mom has been away in Puerto Rico (so jealous) so I got to shoot with one of my close friends who is like a brother to me. Some of these pics were actually candids. He captured a lot of my "in between" movements. Sometimes those are my favorite pics. It's so amazing to have such a great support system. Thanks so much Shy, you're the best!