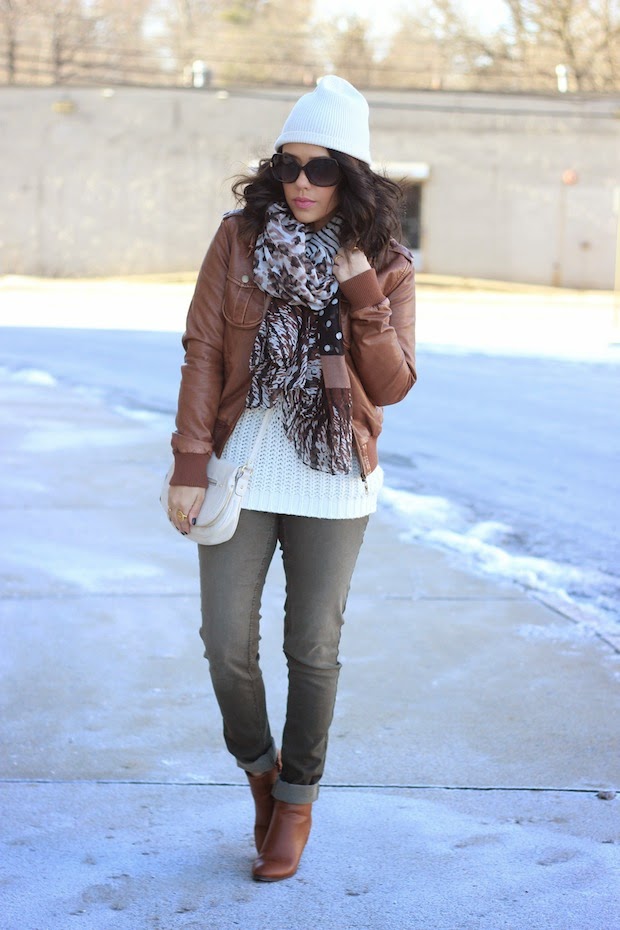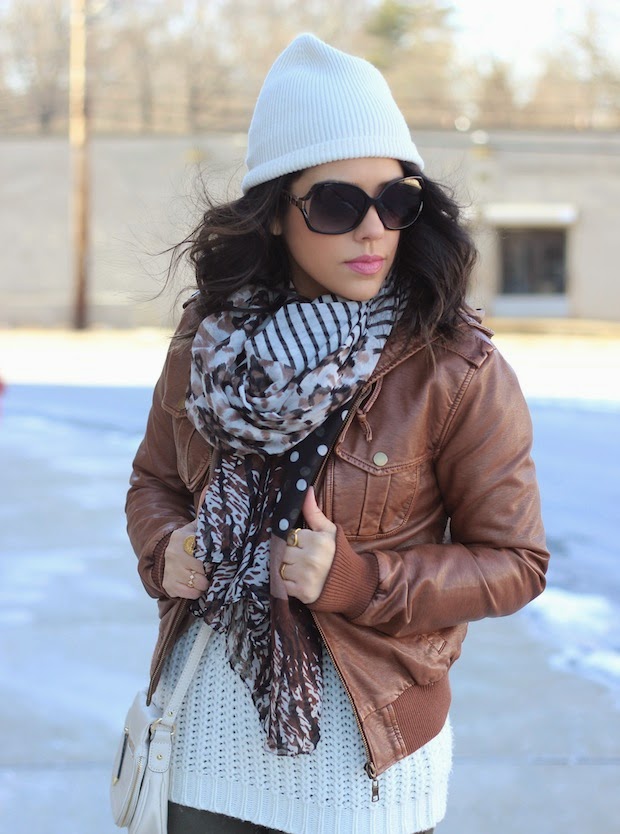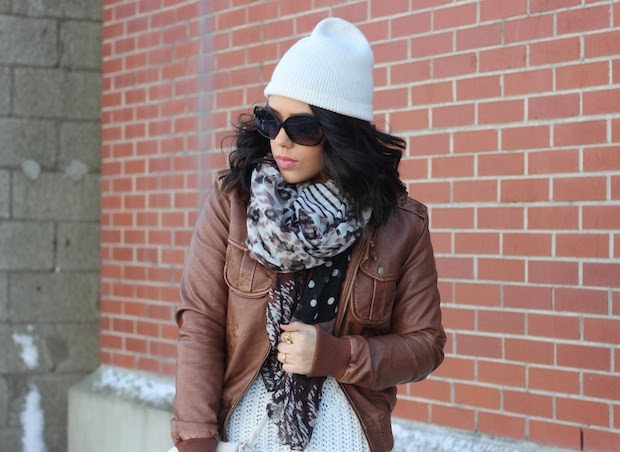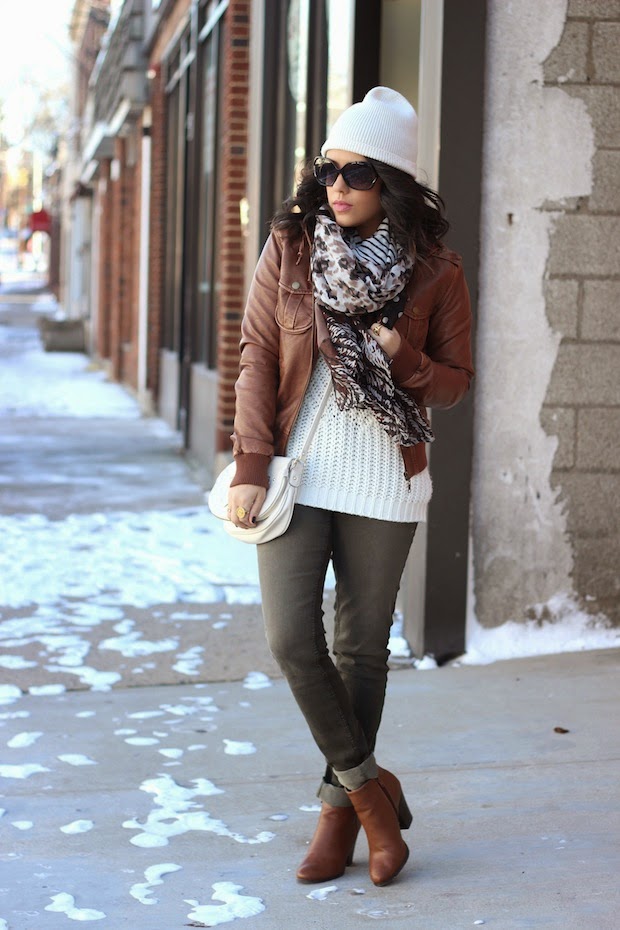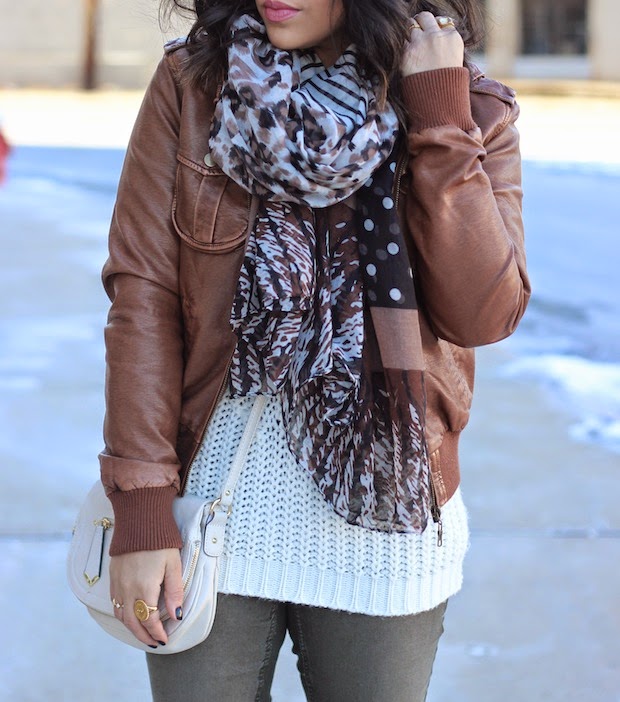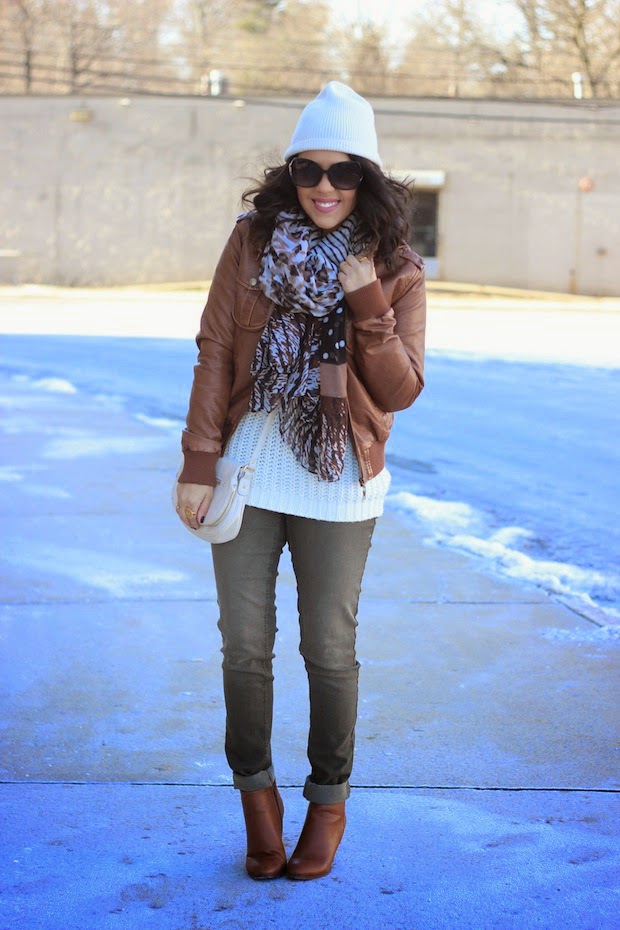 Outfit Details
Happiest of Mondays!
I don't know about you, but I am ready for a new week. I have been trying to keep my weekends a bit low key lately to just catch up on some rest and personal things and I have noticed how much smoother the weeks have been by doing this!
I wore this outfit Saturday for a little bit of afternoon shopping. I did my best to bundle up since it was really cold out and also kept a heavier coat in the car. I wanted to do a bit of color play by wearing different neutral shades. I decided to base my outfit off of these jeans, which seem to be an olive color. In my eyes, they are a neutral. Ha! I liked the idea of pairing them with brown, so the rest of the look sort of just came together. These booties have been one of my favorites to wear lately. They are so comfortable and since the heel is low & thick, it makes these a great day time shoe. I then grabbed this jacket, which I have had forever, since it matches almost perfectly with the booties. To break up the brown and solid colors, I put on this white cable knit sweater, printed scarf and beanie. The last thing was this cross body bag to give the look an even more casual and relaxed feel.
I have been doing my best to not over think things and that goes for fashion AND all other aspects of my life. That has always been one of my biggest flaws. Sometimes, I get in my head too much. Lately though, I have gotten so much better with this and I feel way more at ease. For me, this year is all about continued personal growth and self improvement. I will share more on that later though.
Enjoy the day! <3