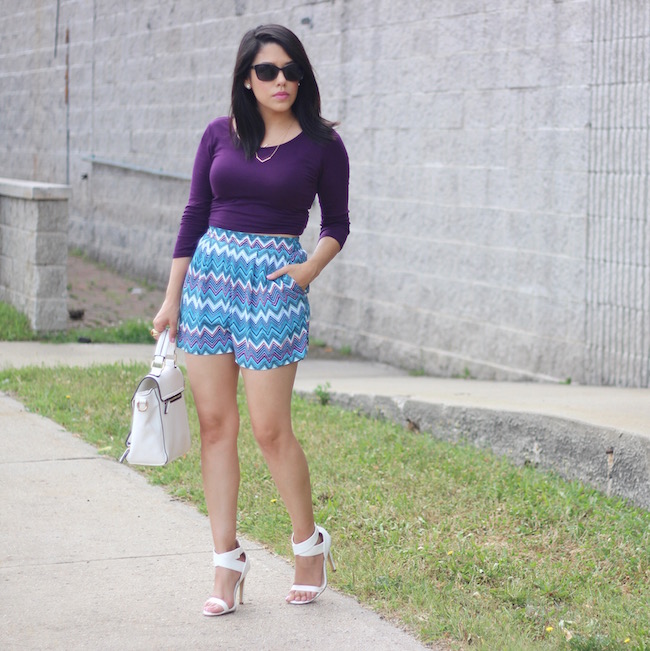 Happy Wednesday babes!
I'm getting through this mid week hump with some bold color & print!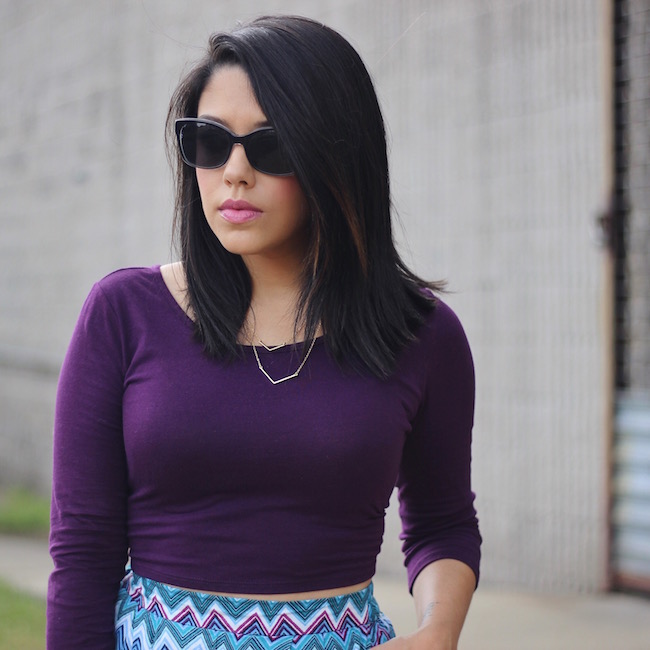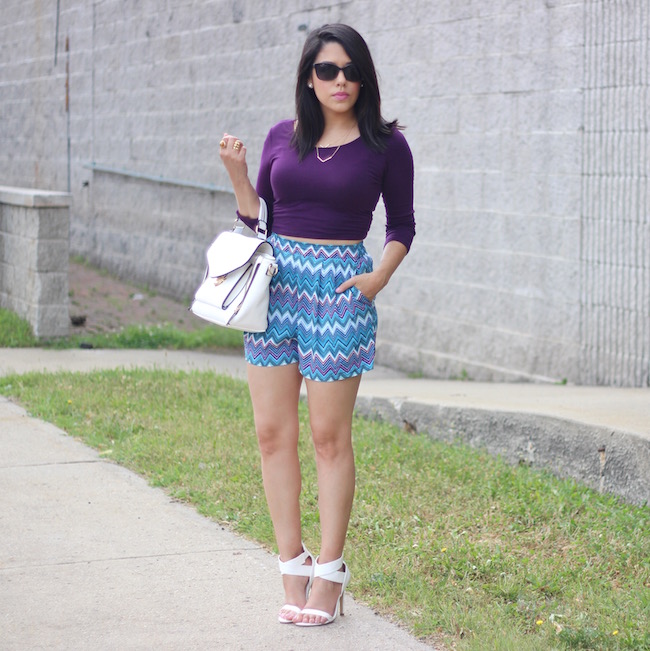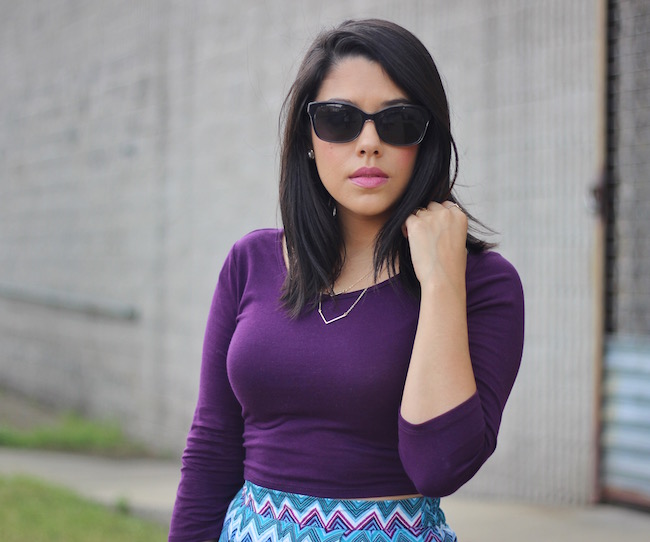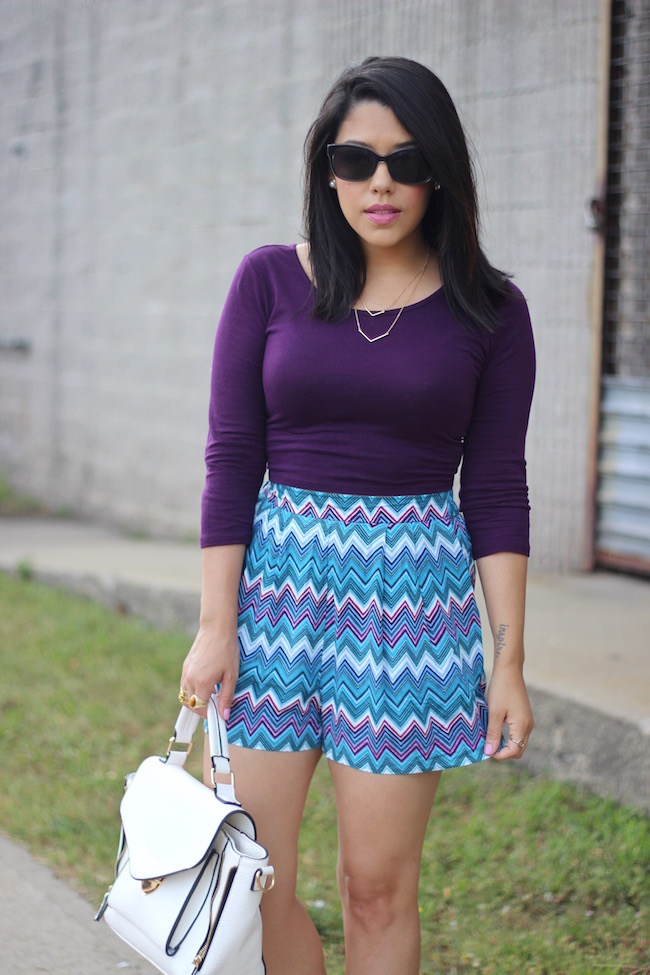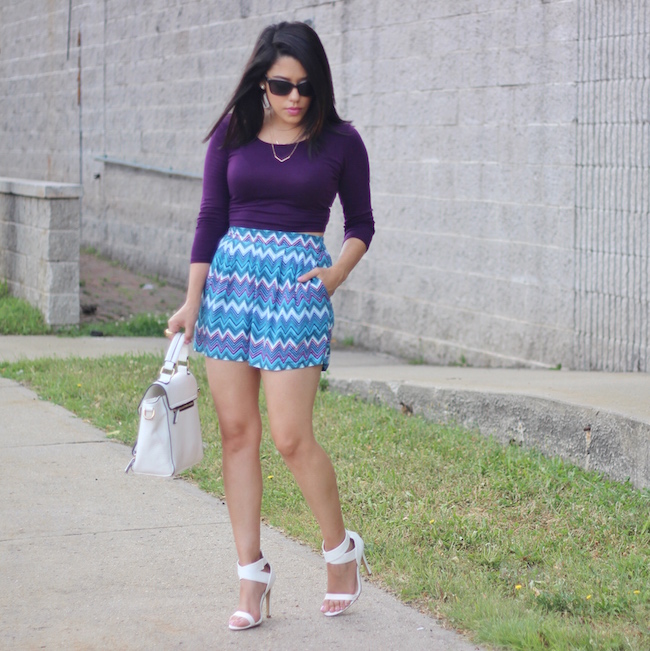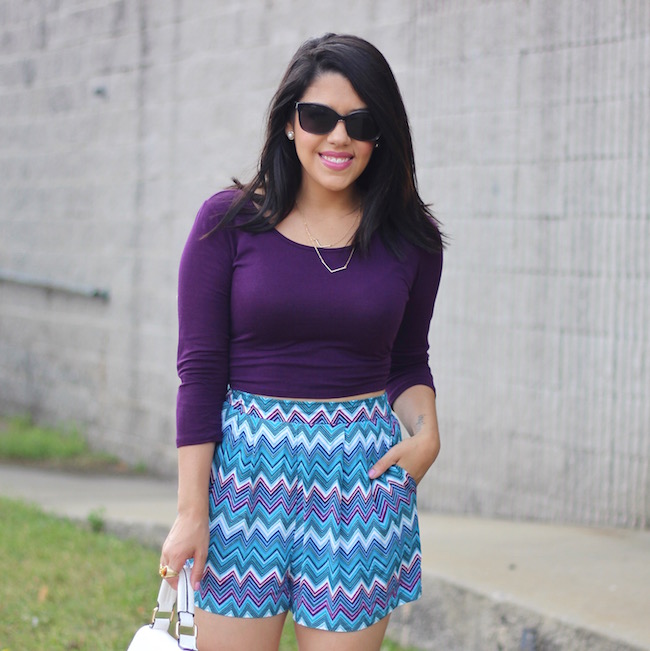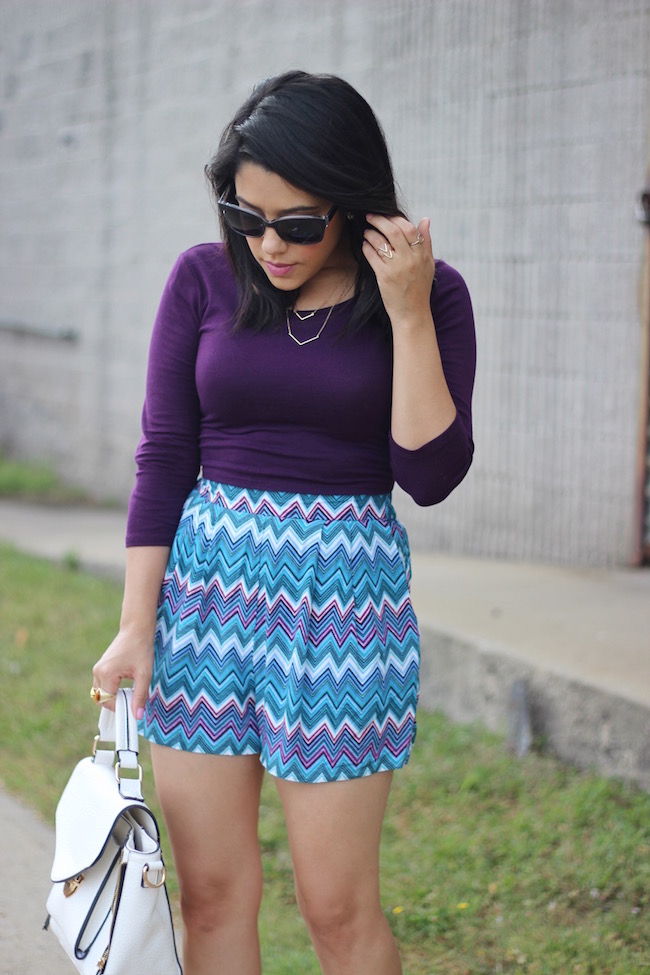 Top: Forever21 [old, similar] | Shorts: H&M | Shoes: Prima Donna [old, similar on sale]
Bag: Prima Donna [love this] | Sunglasses: Rivet & Sway [similar] | Necklace: Jewelry Storm
I scored these shorts at one of H&M's huge summer sales a couple of weeks ago. They were only $5 and you know I had to stock up on different styles too, right? They had me at "clearance." [haha] Love a good sale! I actually wore these to Hershey Park for the 4th of July but since it was raining the whole day I never got a chance to snap any photos. I decided to style these again only this time I changed up the color combo and added some heels. Shorts like these are seriously so comfortable. I love that they've got a high-waist fit and they're definitely another easy breezy piece to have in your wardrobe.
I've never really been one to wear much purple. I do love the color, but I honestly think this might be one of the first times that I am wearing a lot of it. I've had this top for awhile and never wore it so it finally came in handy! I really like how it brought out the purple in the chevron print. 🙂
Have a great day!