I wasn't really planning on doing a Valentine's Day theme look this year, but I guess this will do!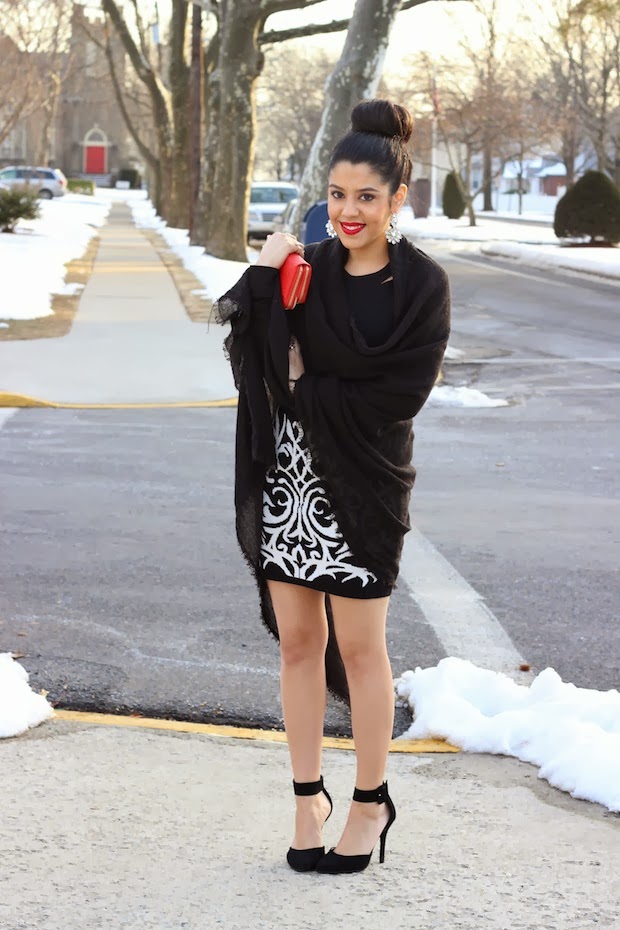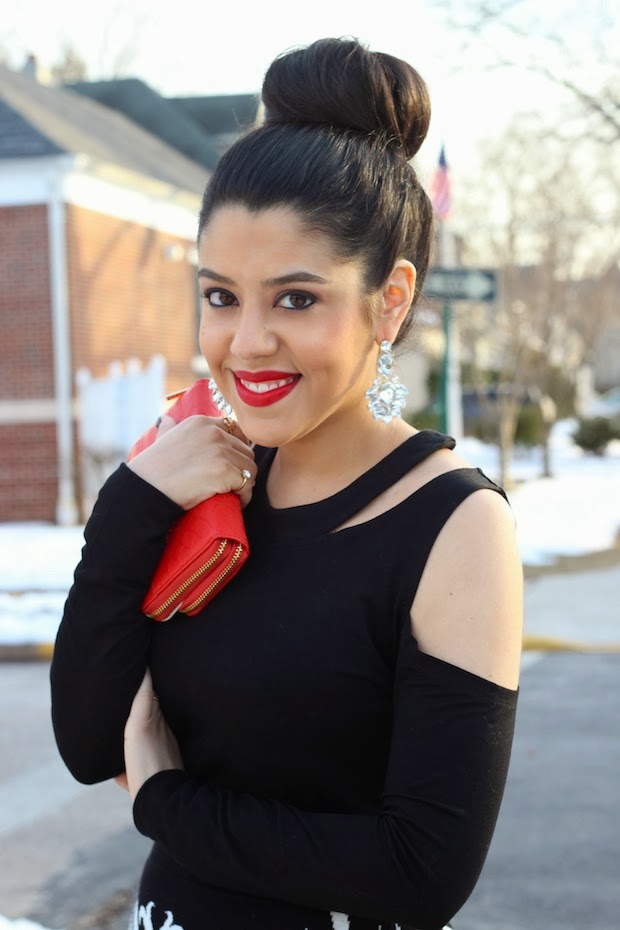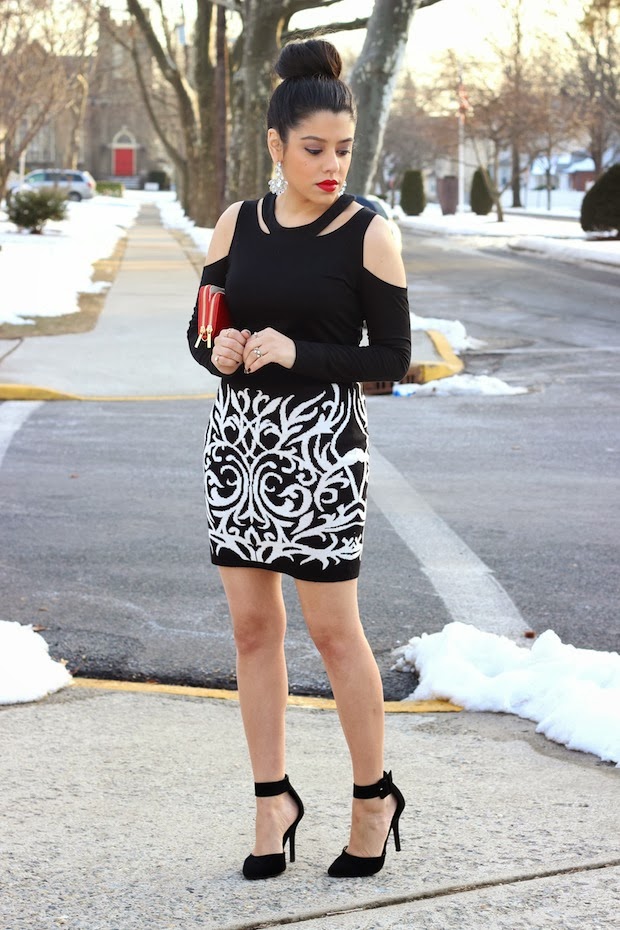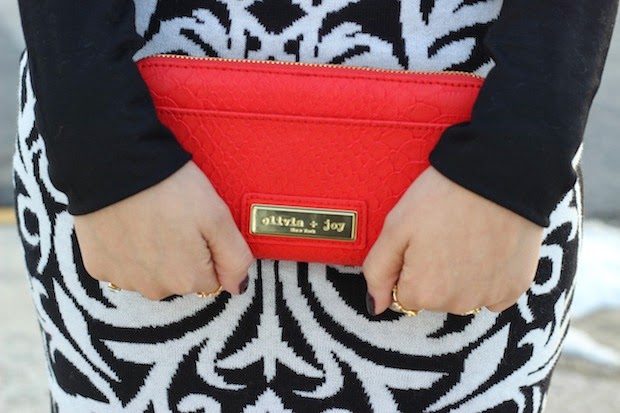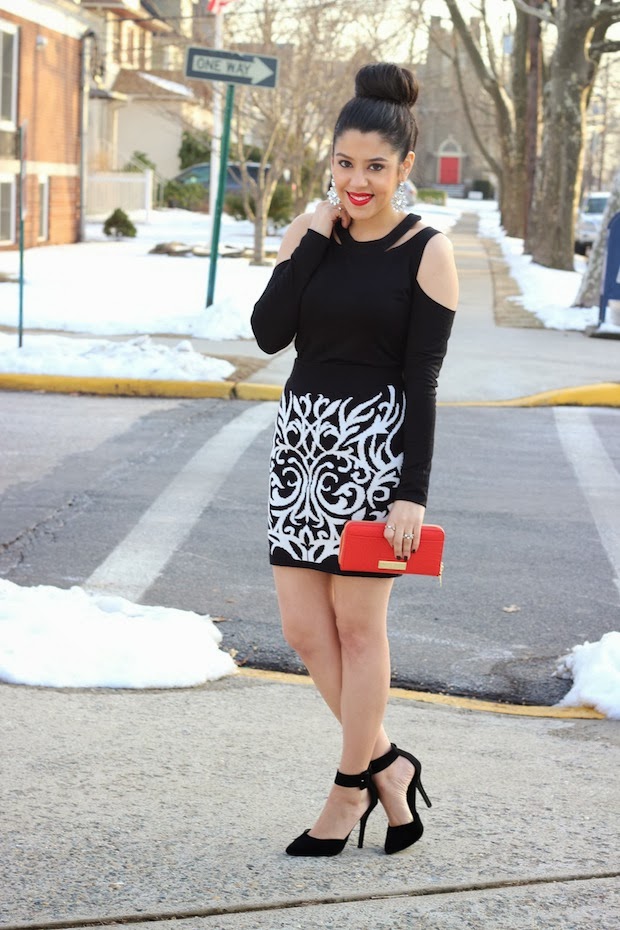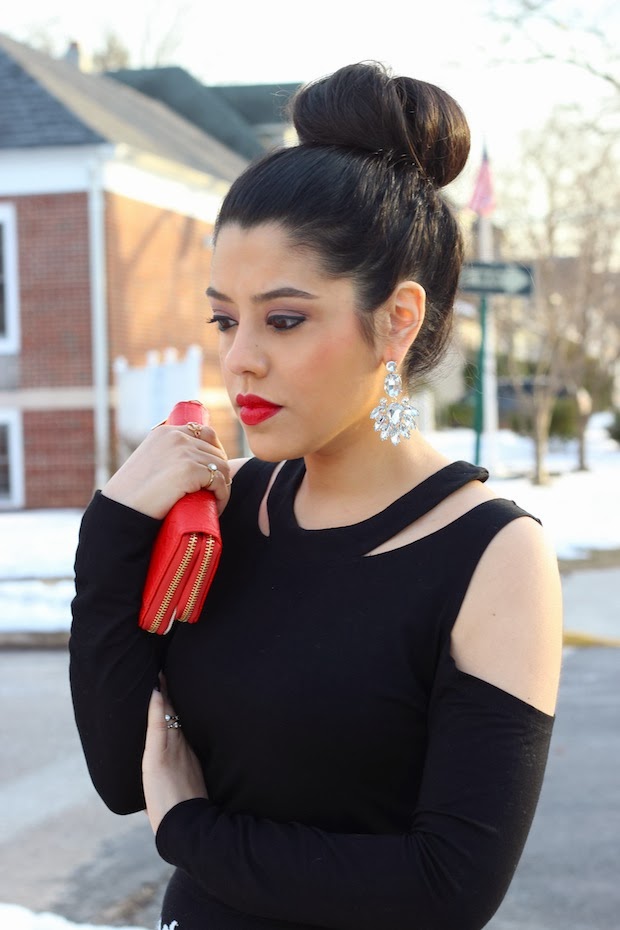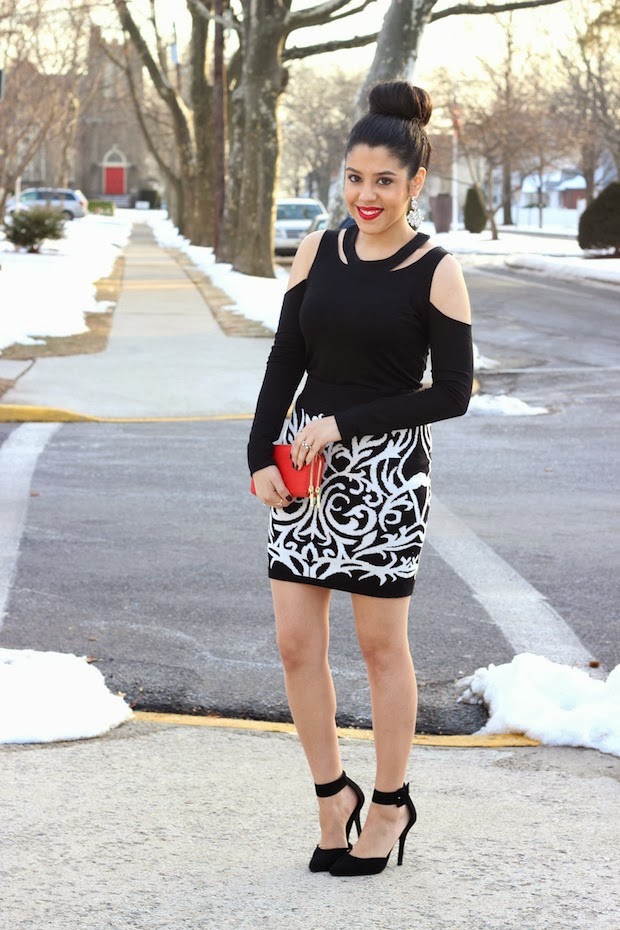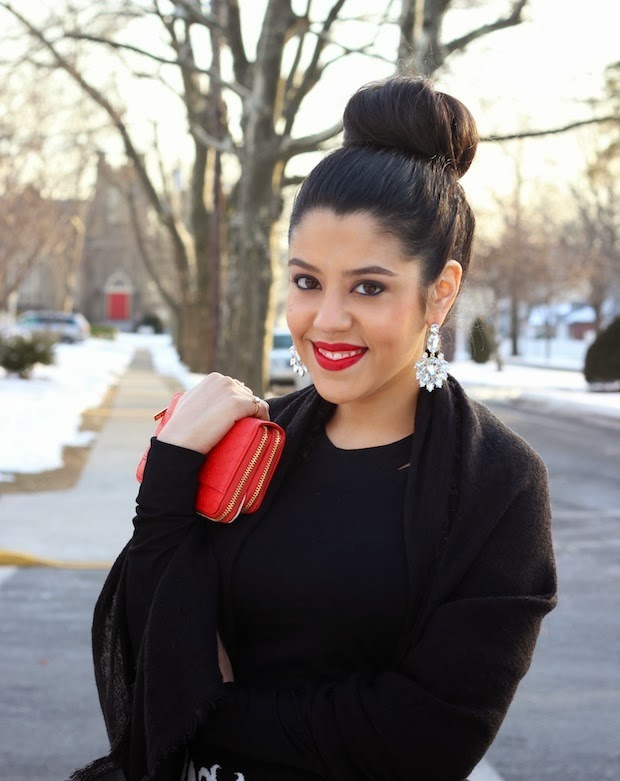 Earrings: Daisy Gem (
here
) / Scarf: H&M
If you don't want to go with the typical red or pink dress, then you can incorporate those colors into your outfit in other ways. I decided to do some red accents with this cute little clutch/wristlet and a bold lip. I got this skirt a few months ago and wasn't really sure how I wanted to style it. I love the black and white print. It's very similar to a dress that I have. When I got this cut out top from L&F, I knew it would look great with this skirt. I was getting the cold shoulder, literally! haha It actually was in the 50s so wearing this without a coat was not too bad. But I decided to use my scarf as a shawl in some of the photos. I really wanted to show off the cut outs and the earrings, so I went with a big high bun.
Aren't these earrings gorgeous? When you make a purchase on Daisy Gem using code CCA10, you will get 10% off your order and 15% of proceeds will go to Colon Caner Alliance. It's an organization that I hold close to my heart. When my father was first diagnosed, I ran a 5k with them to help raise awareness and money for colon cancer. Colon Cancer Awareness month is actually in March and I hope to do something special for it.
I'll be going to some shows again this fashion week which starts on Thursday and I can't wait to share it all with you. I realized back in September that I took way too many photos and most of them didn't even come out that great lol This time I want to focus more on the shows and only take a couple of snaps (hopefully good ones). I will definitely be posting on instagram during it all. It snowed again yesterday and it's supposed to snow more later this week so I am really curious to see how this is all going to pan out. I'll be staying at my friend's apartment for the whole week so I am just excited for a mini getaway. I still have no idea what I will be wearing so hopefully I can figure that out within the next two days!
Lots of love <3