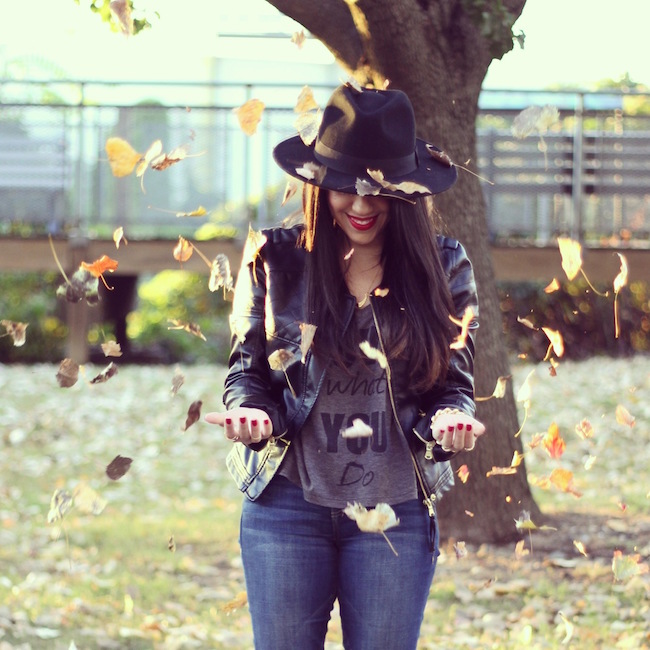 Happy November!
Today's post is a bit different as I am introducing you to an amazing new photo app, Google Photos. I am honestly not saying this just to say it, but it really is a game changer. The app backs up all of the photos that you have taken, including older ones, and keeps them all in one spot. It has a search function so that you can type in keywords to bring up any of your photos, even ones that you took a few years back! If you are anything like me with over 5,000 photos in your camera roll, it definitely takes forever to scroll all the way back and find specific pics. By typing in simple words like "fall," you will be able to rediscover all of those photos! It also categorizes them by places too. It's kind of crazy how the app knows what's what. The pic above is one that I found by using the search function and typing in "fall." I haven't looked at this photo in forever and honestly forgot about it! So funny too that I just did something super similar for Friday's post. I remember laughing the whole time I took this. It was back in October of 2013. Look how long my hair was! The app is a great way to bring back all of your old memories. You can also edit your photos and it even creates cool animations. It's my new favorite way to manage all of my pics. It definitely makes #throwbackthursday and #flashbackfriday much easier too!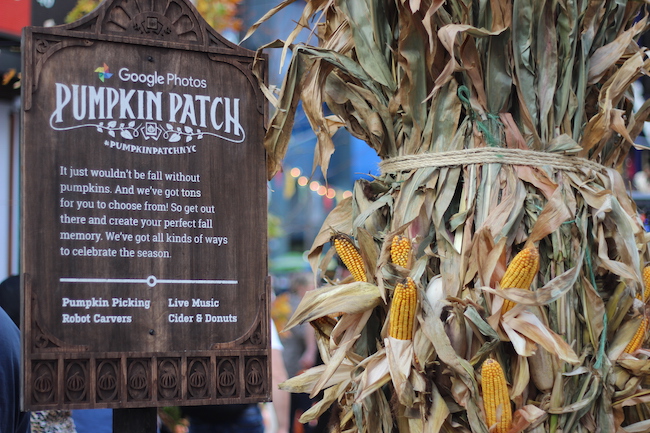 Last week, Google Photos turned Times Square into a huge pumpkin patch and I was so happy to team up with them and be part of this fun event. They had a photo booth with pumpkin carving, live music, a food truck and everyone was able to pick a pumpkin for free. It was seriously one of the coolest things that I have ever seen in New York. I typically hate the Times Square area because it's always so jam packed, but this made me fall in love with it all over again! The purpose of this pumpkin patch was to help bring attention to the Google Photos app and all you had to do was pay with a photo. So cool. Here are some photos that I took at the patch.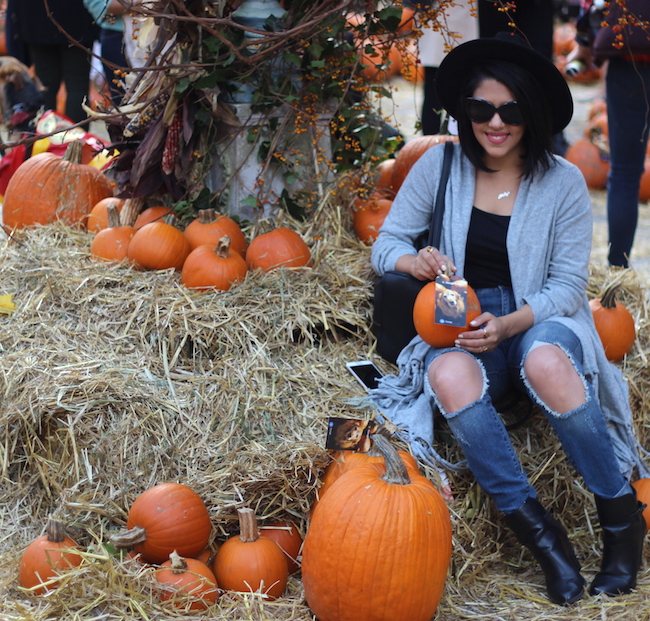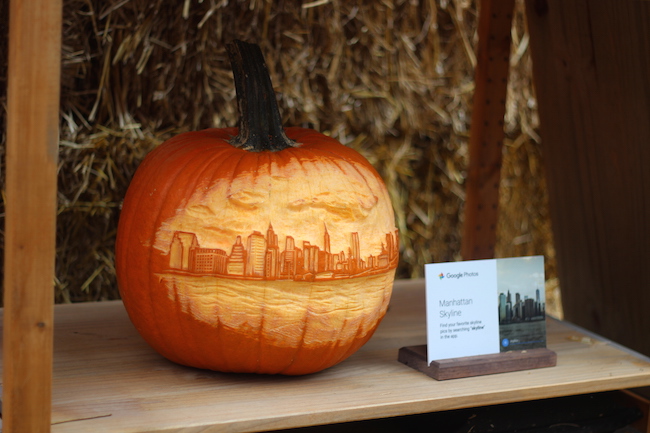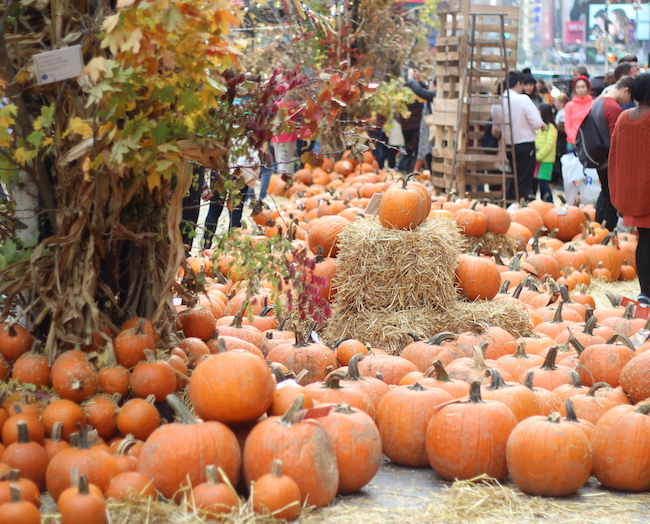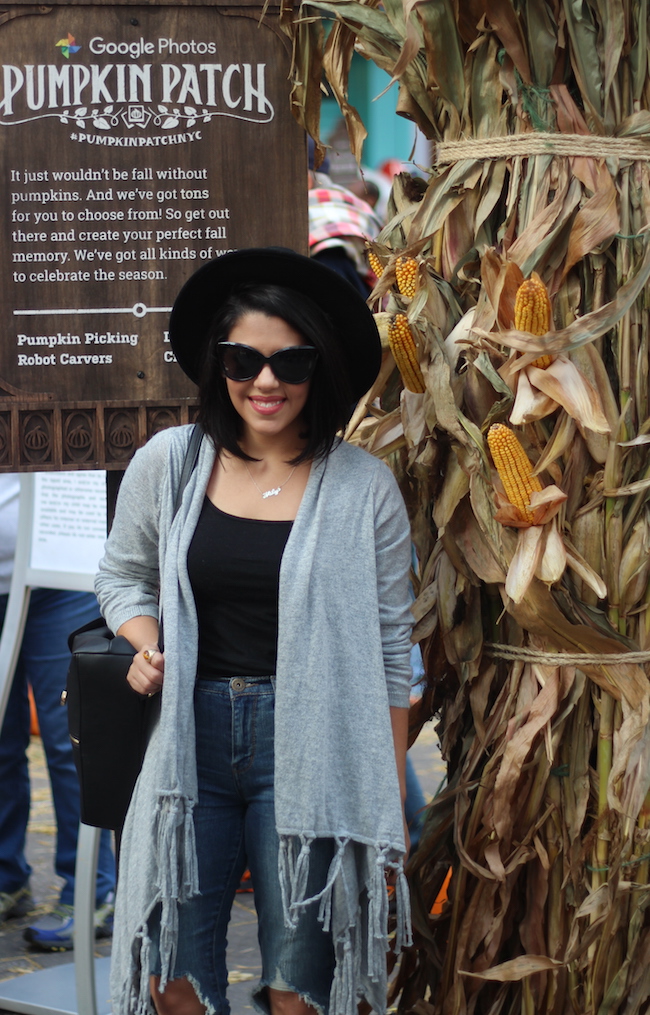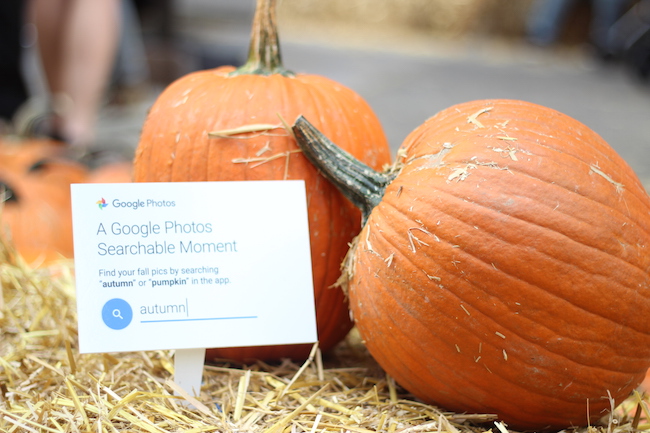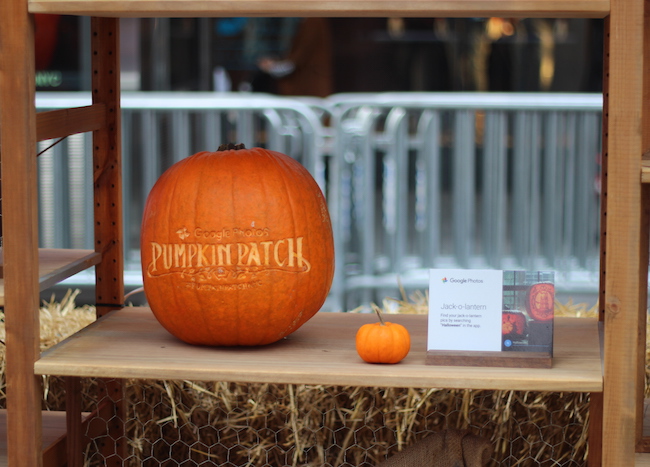 SO many pumpkins! As you can see they had signs everywhere showcasing different examples of words that you could type into the search function to find specific photos. And how awesome are those carvings?! They were even carving people's faces. Have any of you tried the Google Photos app yet? If not, you definitely should. It really is a life saver. I would love to know what you think!
Thanks for checking out this post and I hope you have an amazing start to the new month. <3
Disclosure: This post was sponsored by Google Photos. All opinions expressed are my own and this has not been edited by any third parties. Thank you for supporting the brands that support A Love Affair With Fashion!