With the craziness of the holiday season, sometimes it's nice to just take a step back from it all. That's what today's post and outfit is all about.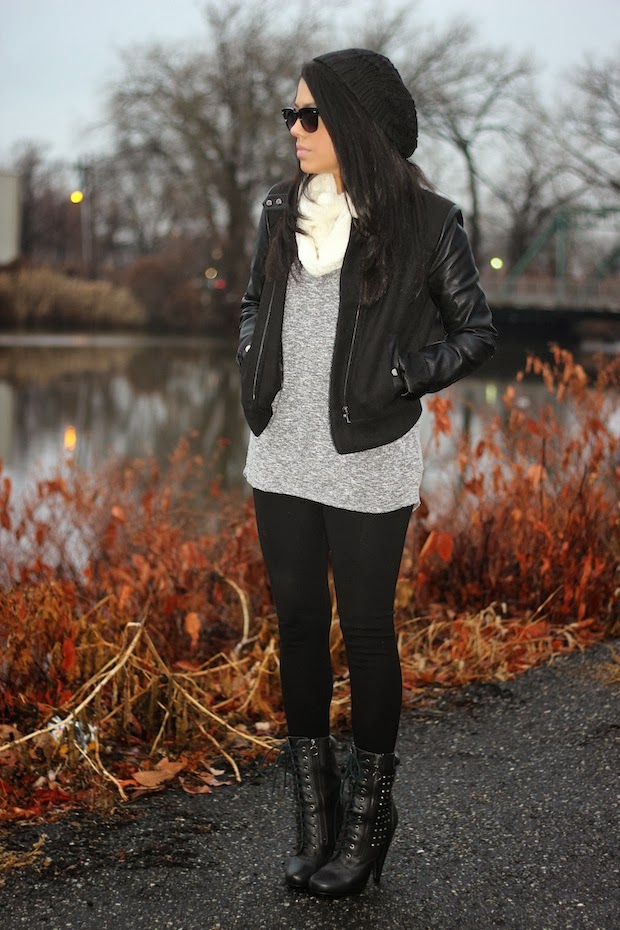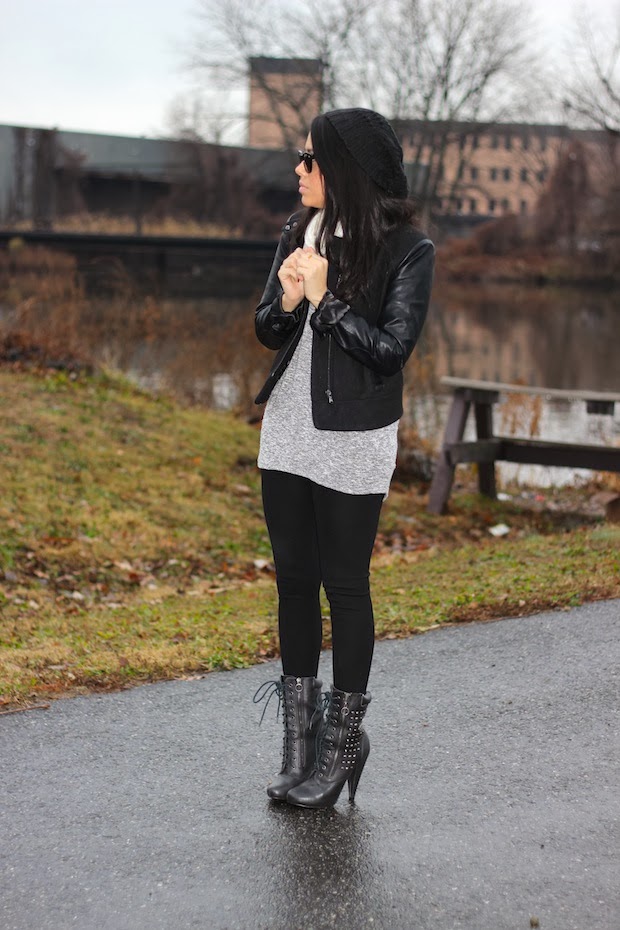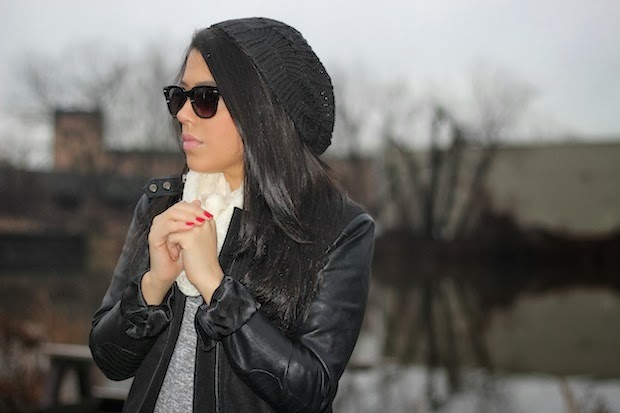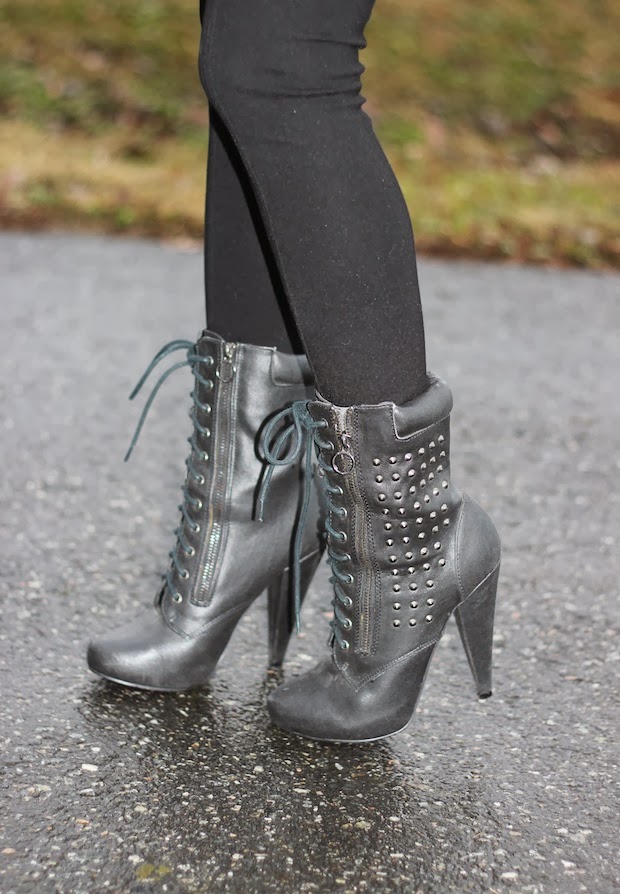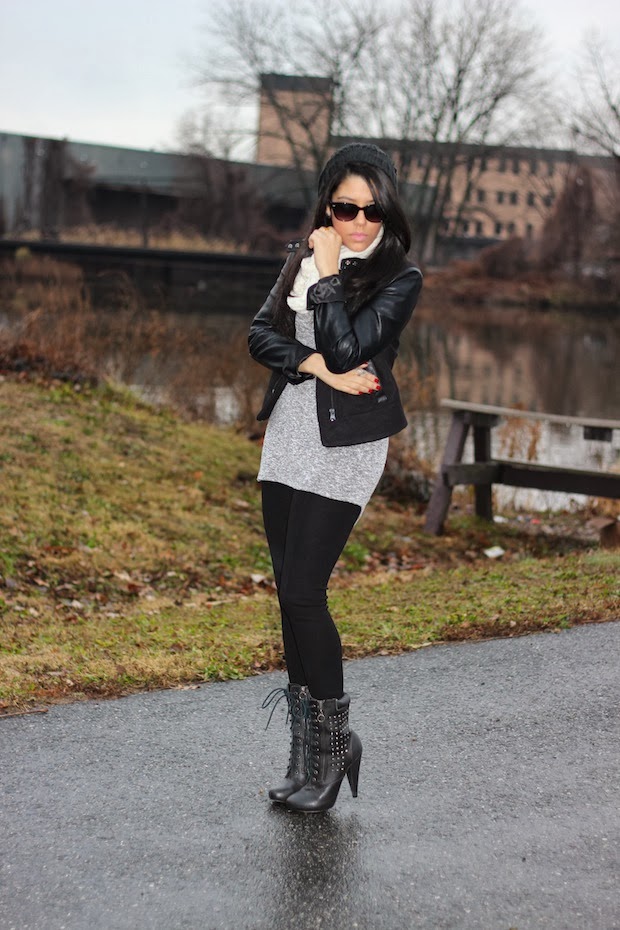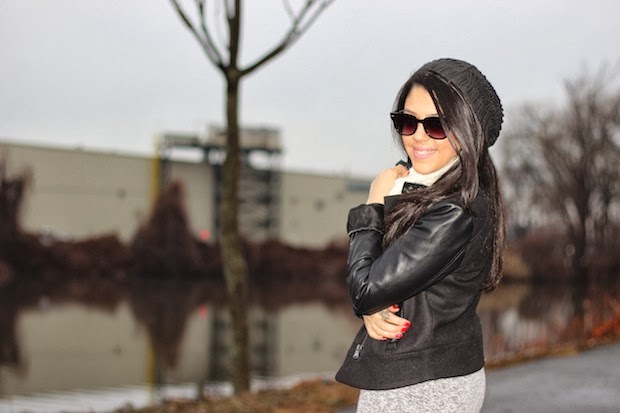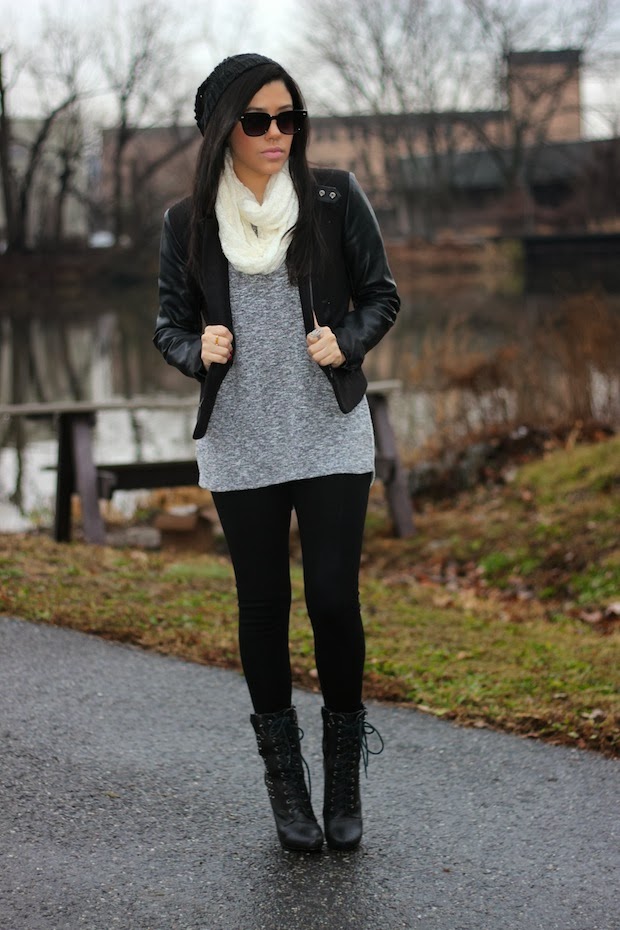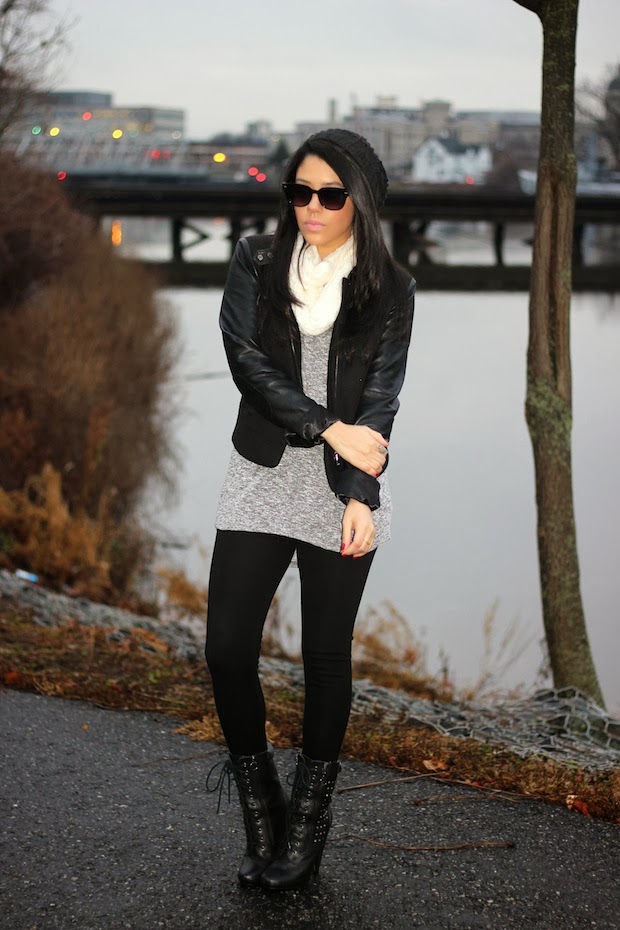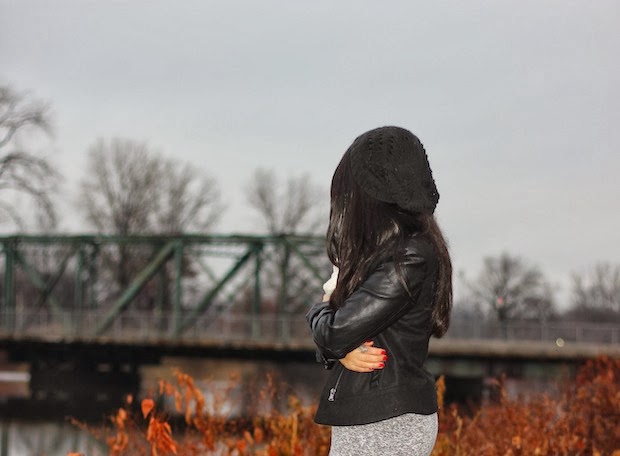 Boots: F21 (old) / Sunglasses: Charlotte Russe
Yesterday was one of those days where I just wanted to see what I could throw together from my closet. I'm really happy with how it turned out though because it ended up being a little mix of edgy, chic, and casual. When wearing leggings, I always make sure to wear a top that completely covers the whole frontal region if you know what I mean haha I got these last January during my trip to LA. They're pretty thick and a great fit. These boots are a few years old and I rarely wear them. I'm not sure why because they are pretty amazing with the side studs and lace up in the front, but somehow I always forget about them. The good thing about that though is they seem brand new every time. It's definitely beanie weather and this is my old faithful one from H&M. It's also a few years old but I wear it every winter season. The only thing new about this outfit is the bomber jacket. It's a mix of wool with faux leather sleeves and definitely added that edgy touch. My favorite pieces from CR are their jackets, hands down.
I haven't been feeling well lately and I've been in somewhat of a reflective mood. I always get this way as the new year approaches. I felt that this was the perfect place to shoot photos because the scenery is so beautiful and it really represented what I've been feeling, if that makes any sense. I'm such a dreamer and a deep thinker. I literally always have a million thoughts in my head filled with things that I have to do and hope to do. This place reminded me of a quote, so I just wanted to share.
"May the dreams of your past be the reality of your future."
Don't forget to take a couple of moments for yourself this month!
Have a great day loves.
<3