It was such a beautiful day on Sunday and it really felt like Spring.  I went to one of my favorite parks near my house (my happy place) and discovered a new bridge.  I love finding new hidden gems!
 I've got some pretty big news, so make sure to check out the end of this post!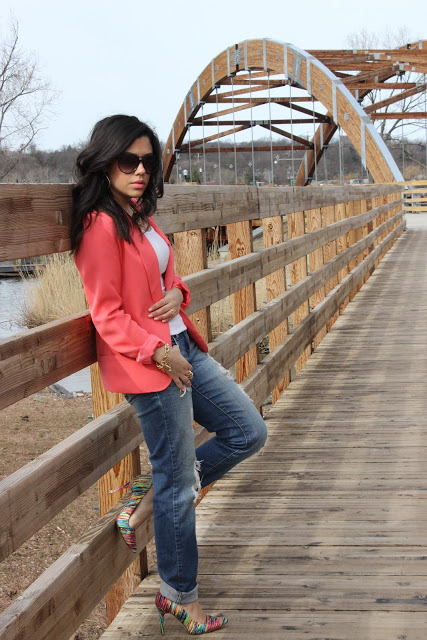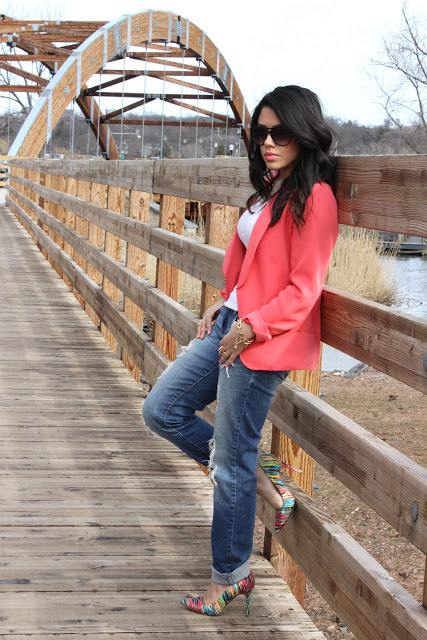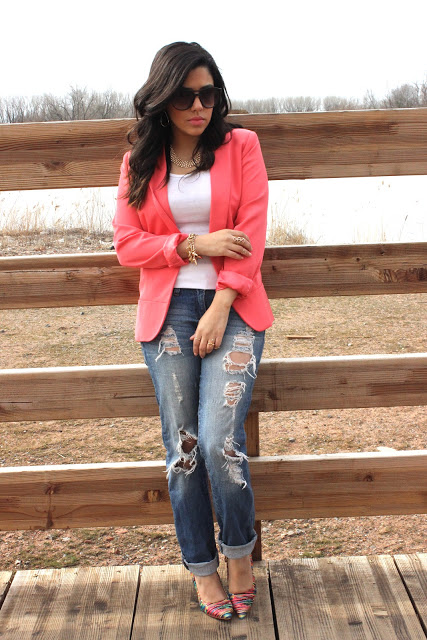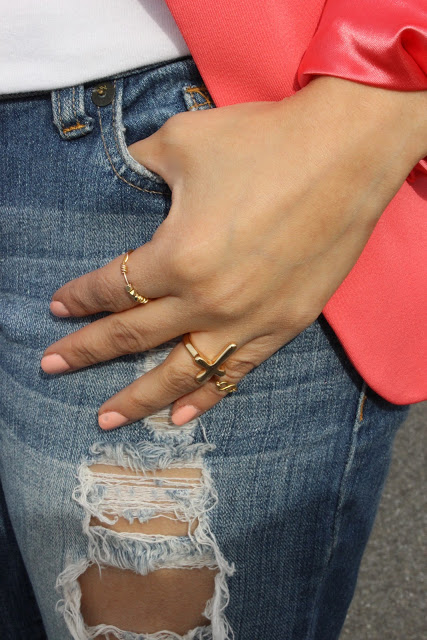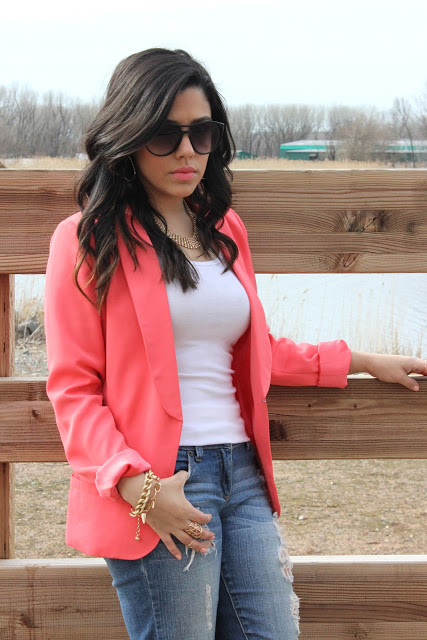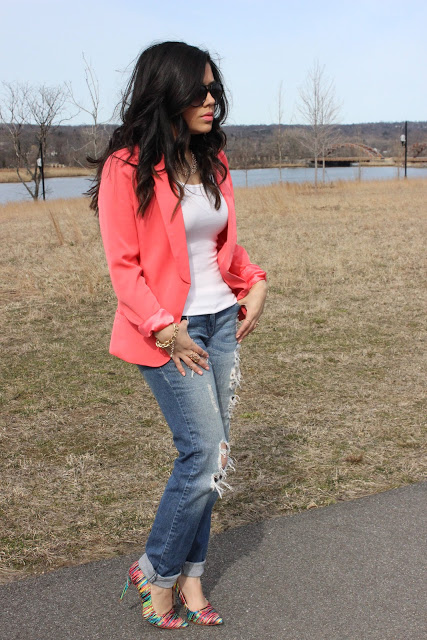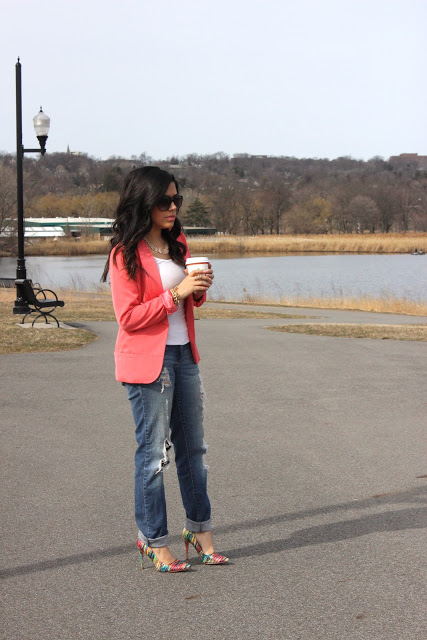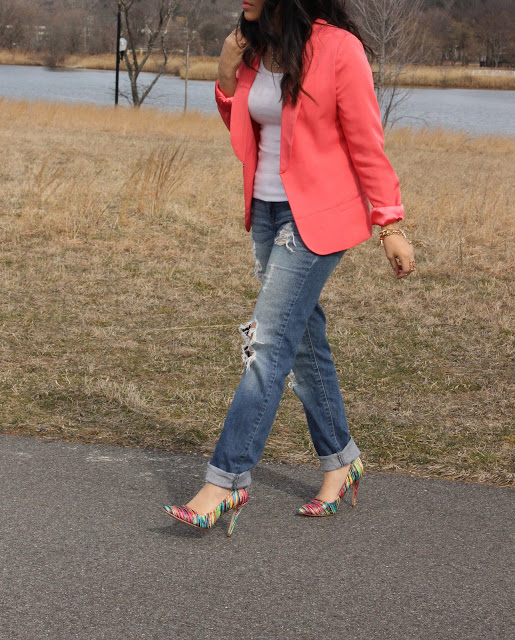 Necklace & Cross Ring: Forever21/ Sunnies: Target
I will never part with these jeans.  They've ripped so much more over the past few years but that makes them so much better.  I was more than happy to bring them back out for the blog.  Ripped denim, along with boyfriend jeans, are right on trend. They used to once been seen as a sign of rebellion. I for one, love the edginess as well as the dimension that the rips bring to my outfit.  And obviously, they are bad ass 😉 I really wanted to wear these colorful PG shoes again and this blazer matches to perfection.  Coral is such a great color this season.  It's vibrant and will make the simplest outfit stand out.  My obsession with finger candy is growing and I just can't get enough rings!
In addition to taking pics, I also put together an outfit video!  I've been wanting to do this for awhile now and finally got the right memory card to shoot with my canon.  So you know what this means right?  More youtube vids! I am so excited to have better quality videos and get back into doing more hauls, tutorials, etc. I also just ordered a clothing rack too, so stay tuned!
…. AND NOW THE BIG NEWS!!
When I was in Miami, I mentioned that I did an interview with People Style Watch at the Cotton 24 Hour Show and it is now up!! Such an exciting moment for me 🙂 You can watch it down below and also see it
HERE
– click on "Meet The Regional Style Setters" to see me. I come up twice!
XO