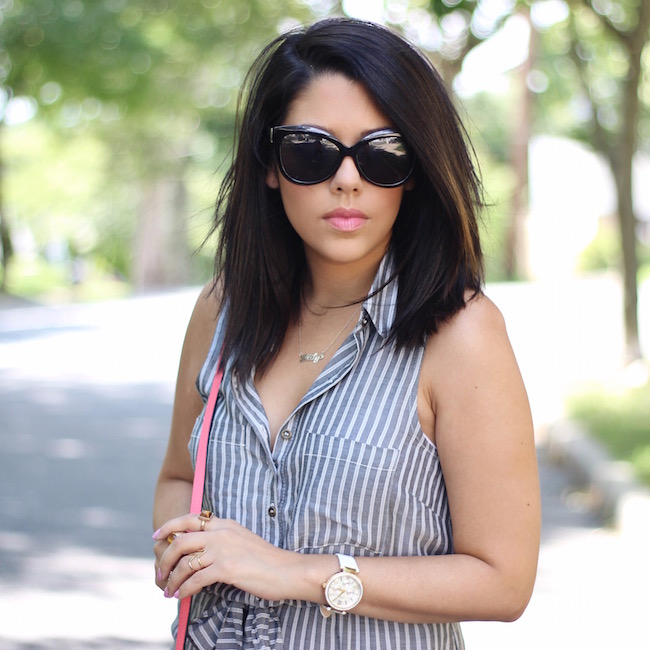 Happy Tuesday loves!
Today it's all about this striped romper and these little white kicks. Lately, I have been wearing these sneakers a lot. They're just super comfy and perfect for running errands and doing things during the day when I don't feel like wearing sandals. I have been challenging myself to style them in different ways. Typically I would wear a romper with heels or gladiators, so this time I tried to switch it up a bit!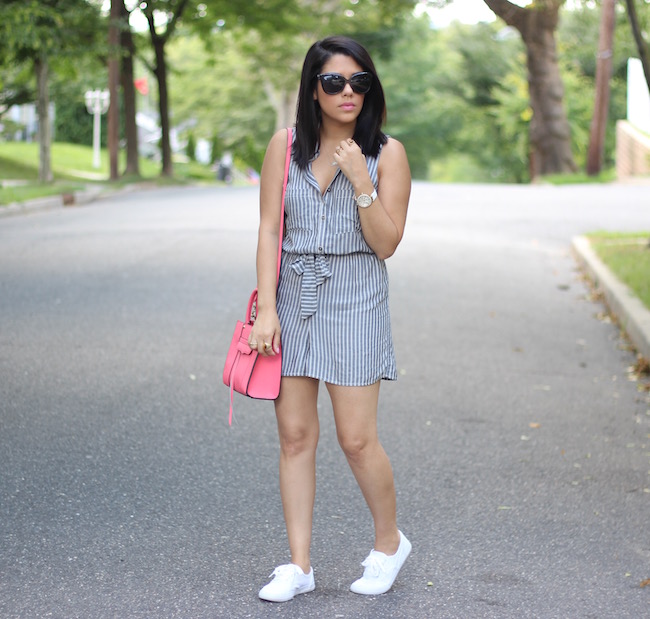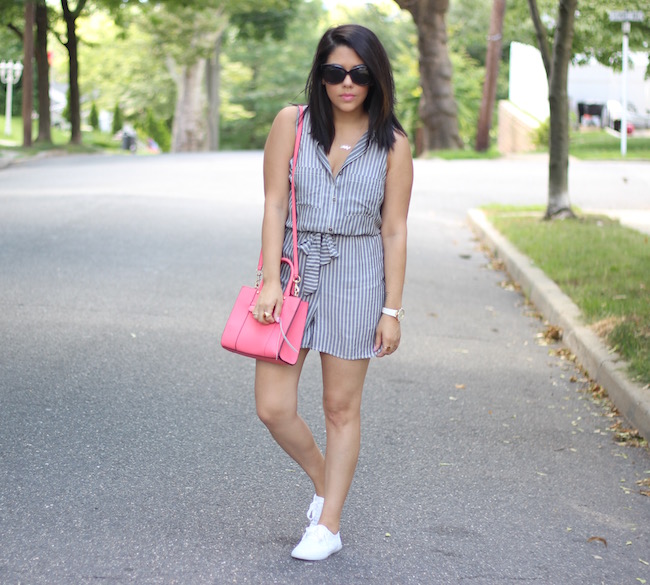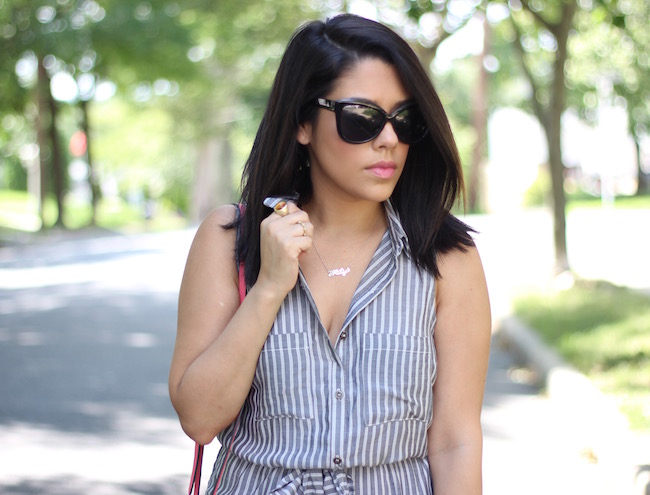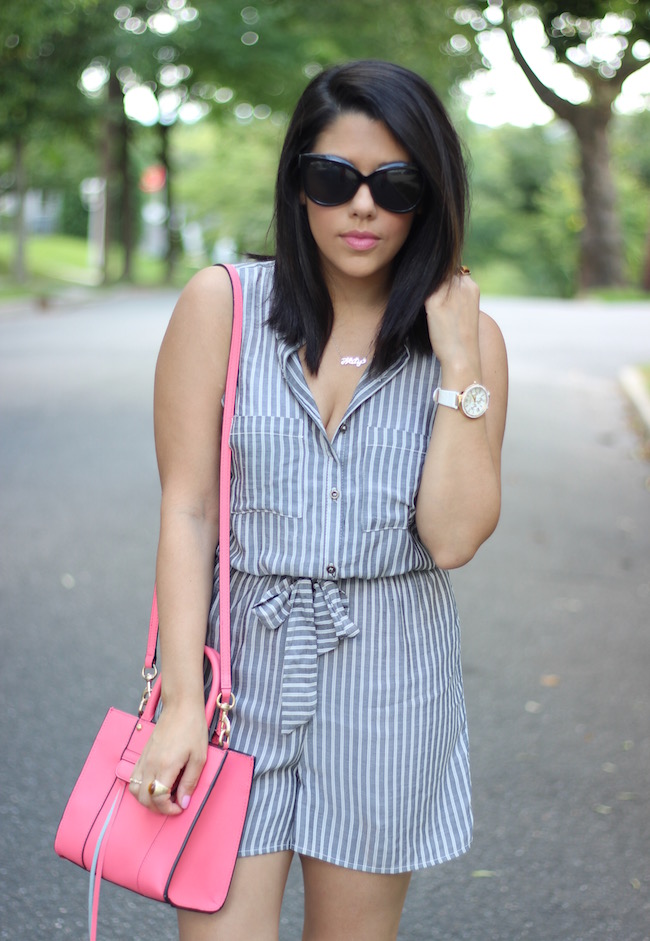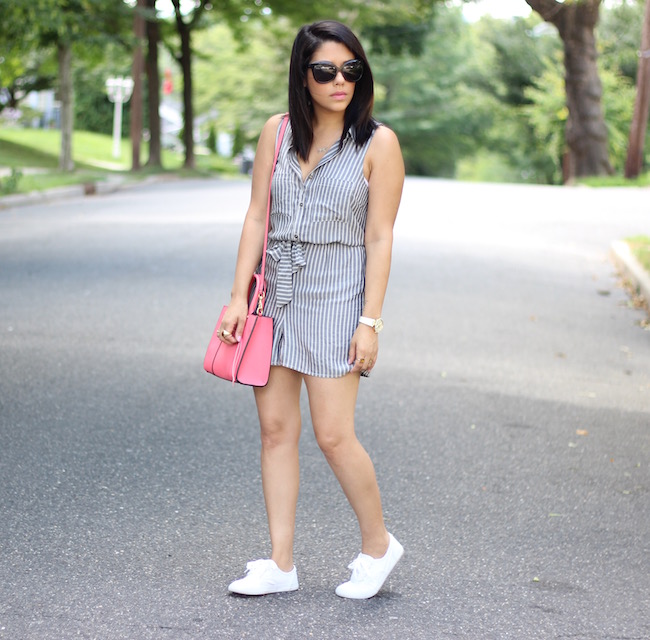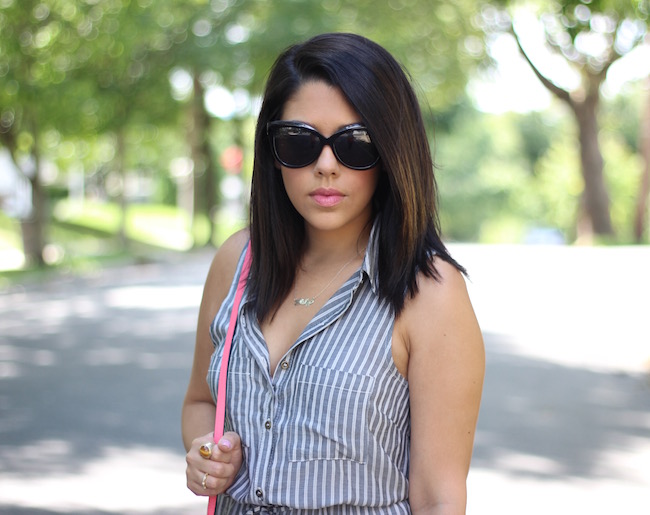 Romper: Charlotte Russe | Sneakers: Target | Bag: Rebecca Minkoff
Watch: Caravelle
I've said it before and I'll say it again. The summertime is all about easy breezy pieces. Am I right? When it's super hot out and you've got a lot going on, sometimes the last thing you want to worry about is putting an outfit together. This is one of the main reasons why I love rompers so much. The foundation of your outfit is already set, so you only have to worry about shoes and accessories. I keep adding more and more to my wardrobe. No shame in my romper game! [haha]
I don't wear stripes too often, but I really like the white and grey combo. I decided to incorporate my mini pink bag as a nice pop of color. I know that I have been using this bag so much lately. It was definitely the best thing I ever purchased on Poshmark. I got it brand new for less than retail and I also had credits so I only had to put out $50 of my own money. It's so small, but it fits everything that I need for the day and night. I can't stop using it!
I hope you are all having a good week so far. 🙂