Hi lovers!  I'm so anxious to see what you all think of this post!  I have so many layers, as we all do, and this is one of them.  I wore this outfit yesterday.  It was unplanned but came together perfectly.  At least I think so 🙂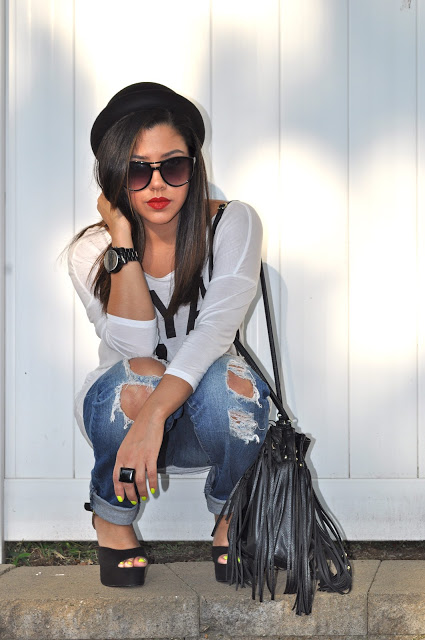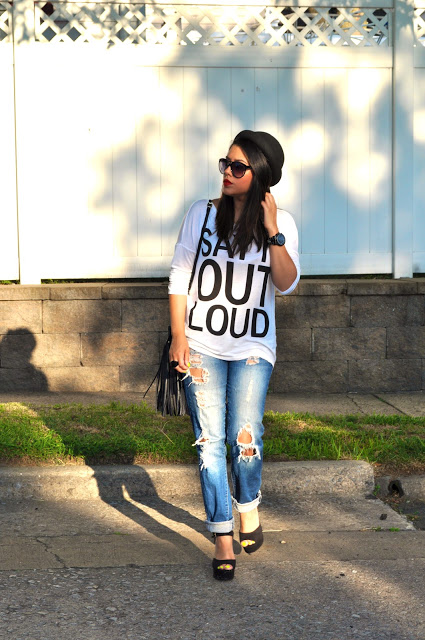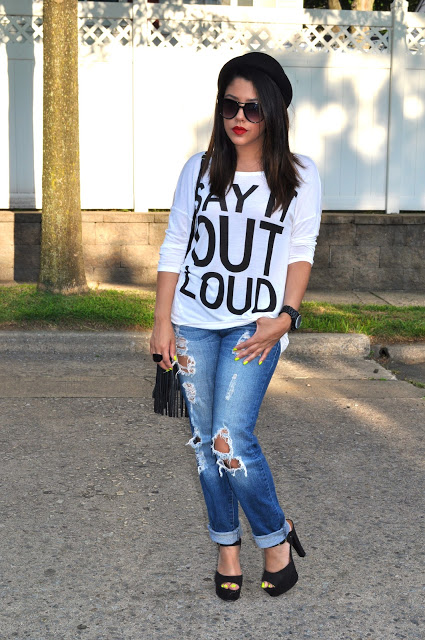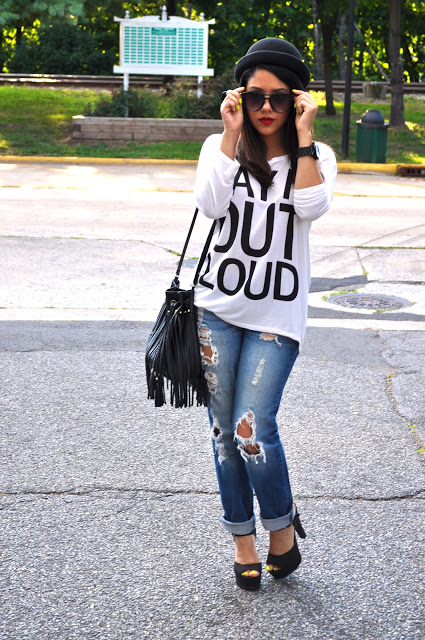 Shirt: H&M
Jeans: Love Culture
Shoes: Fusion (Mandee)
Watch: Michael Kors
Bag & Hat: H&M
Sunnies: Target
I was looking through my closet trying to figure out an outfit and I came across this SAY IT OUT LOUD top that I bought last year.  It's been so long since I wore a graphic tee and I really wanted to switch things up.  I really believe that my style is versatile so I knew it was time to bring out this side of me again.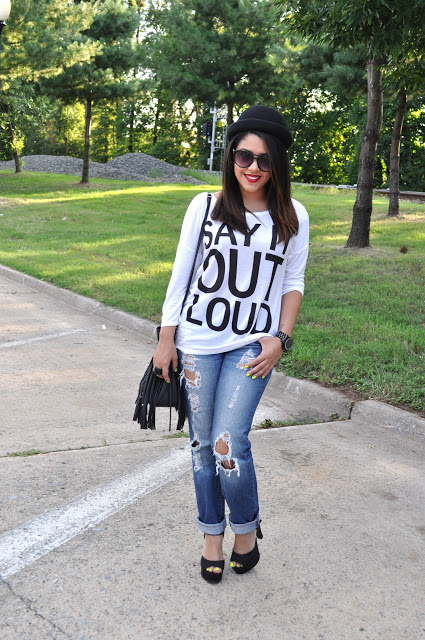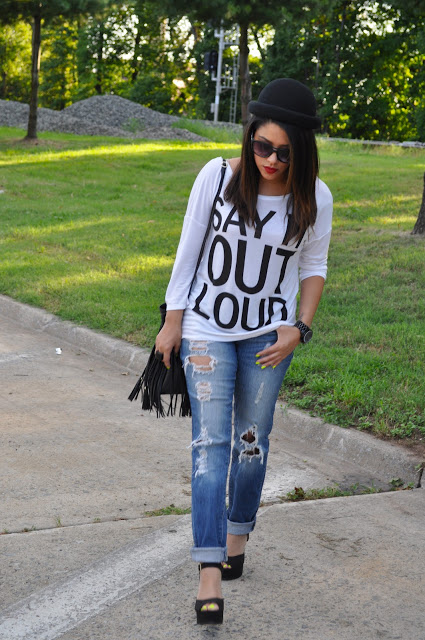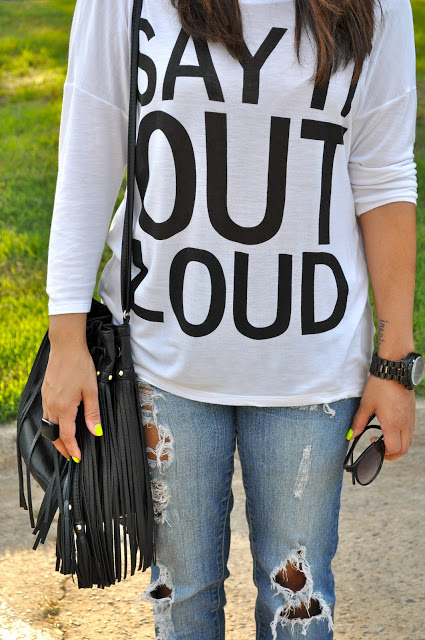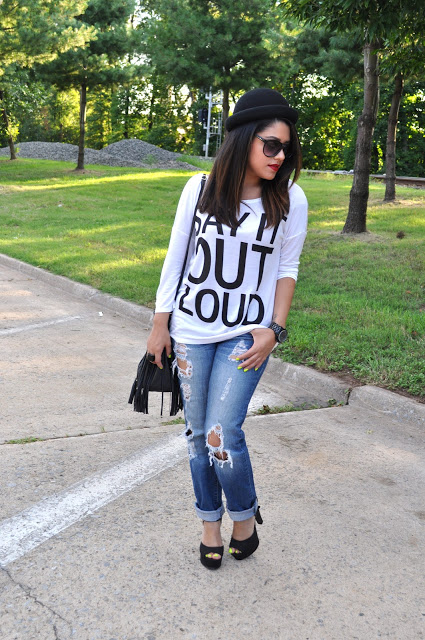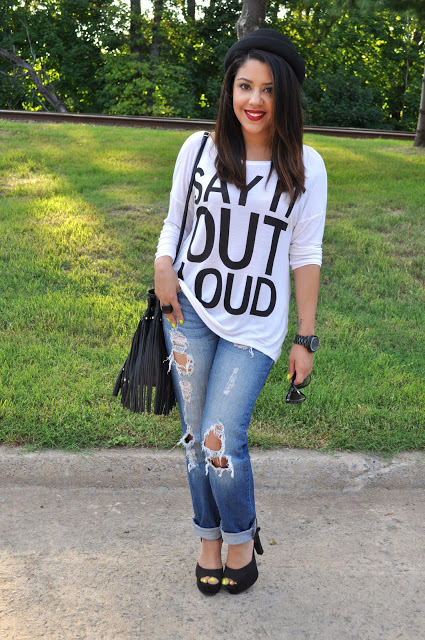 I decided to pair this with my FAVORITE pair of ripped jeans.  I will never part with these.  Ripped jeans add so much dimension and edge to an outfit.  To complete this look I knew that I needed to wear this hat.  I actually ordered a similar one with a wider brim but since it hasn't come in yet I opted for this smaller one.  I think it did the trick!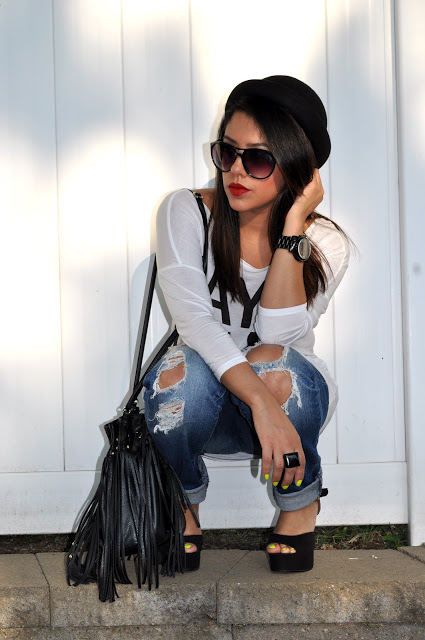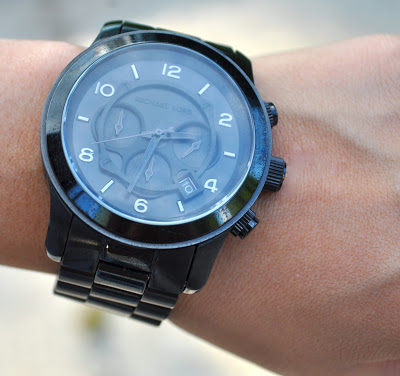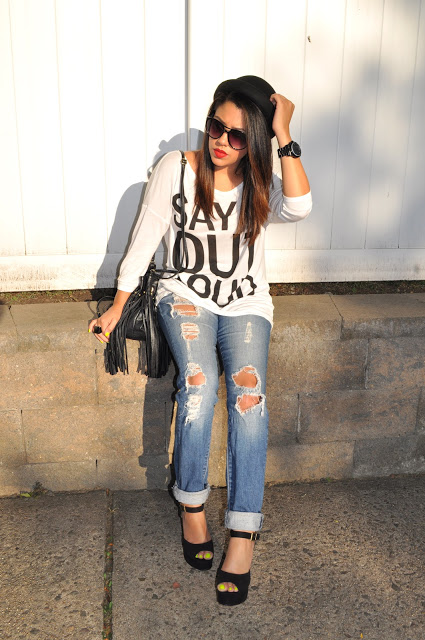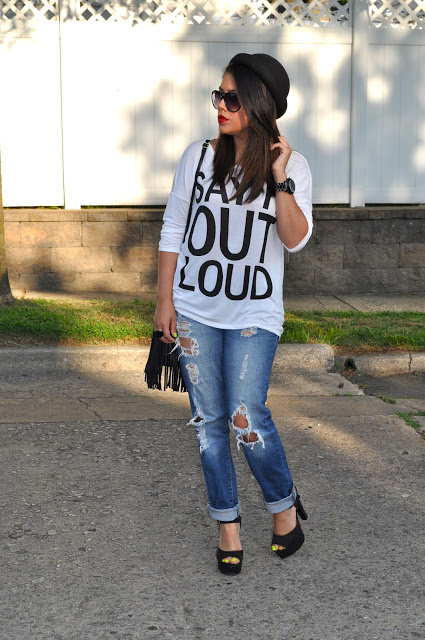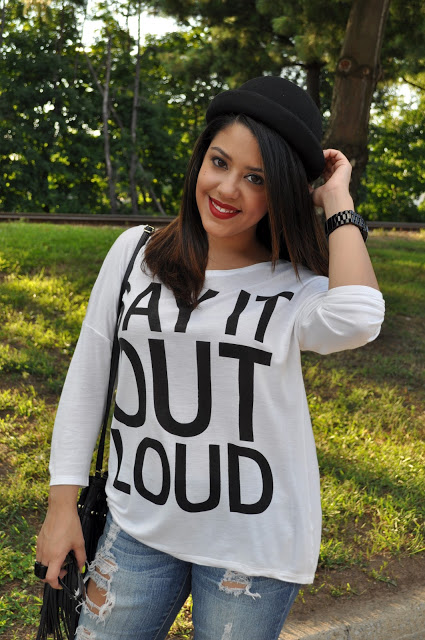 I wear these platforms often but they're really super comfortable and one of my favorite pair of shoes.  They've got a funky feel which went perfect with this outfit.  I'm wearing my Michael Kors watch that I've actually neglected ever since I got my gold Target one.  Go figure lol. The final touches were red lipstick (MAC Russian Red) and my oversized sunnies. I also used my favorite fringe bag that I will never part with either.
Hope you like this side of me 🙂 Enjoy your day dolls!
XX