Happy Monday!
I'm channeling my inner school girl today. I actually went to a Catholic grammar school and our uniforms were kind of hideous. If I was able to create my own school uniform, it would probably look something like this.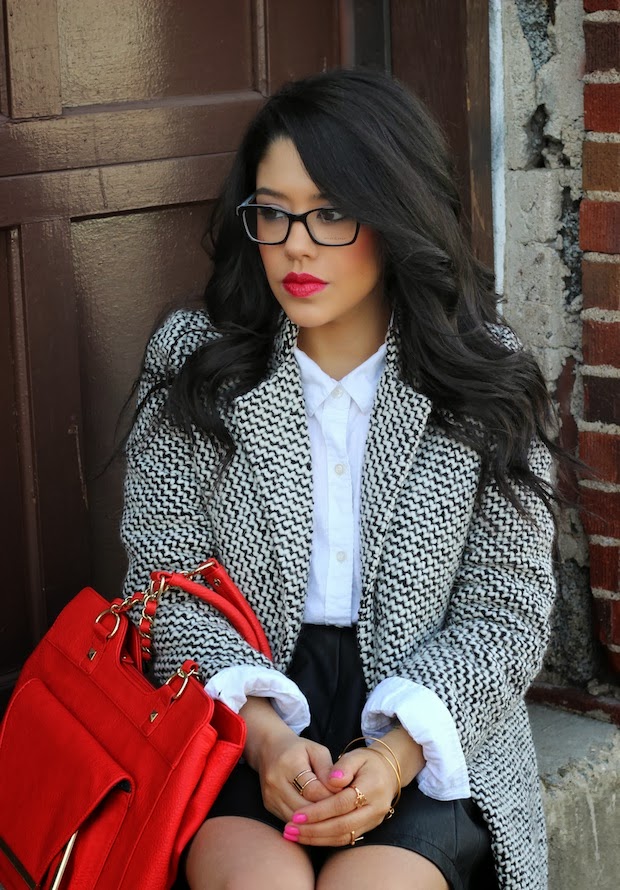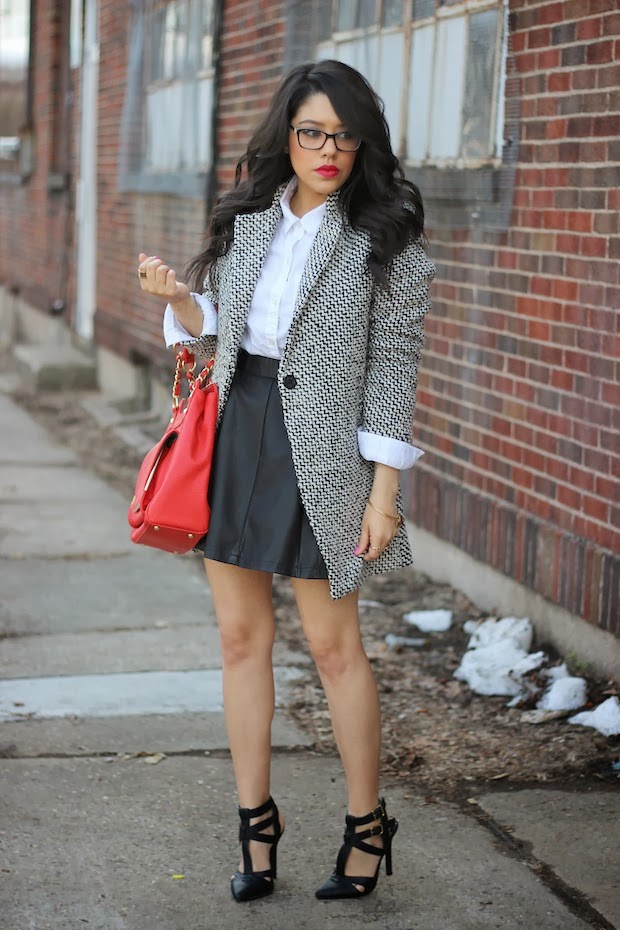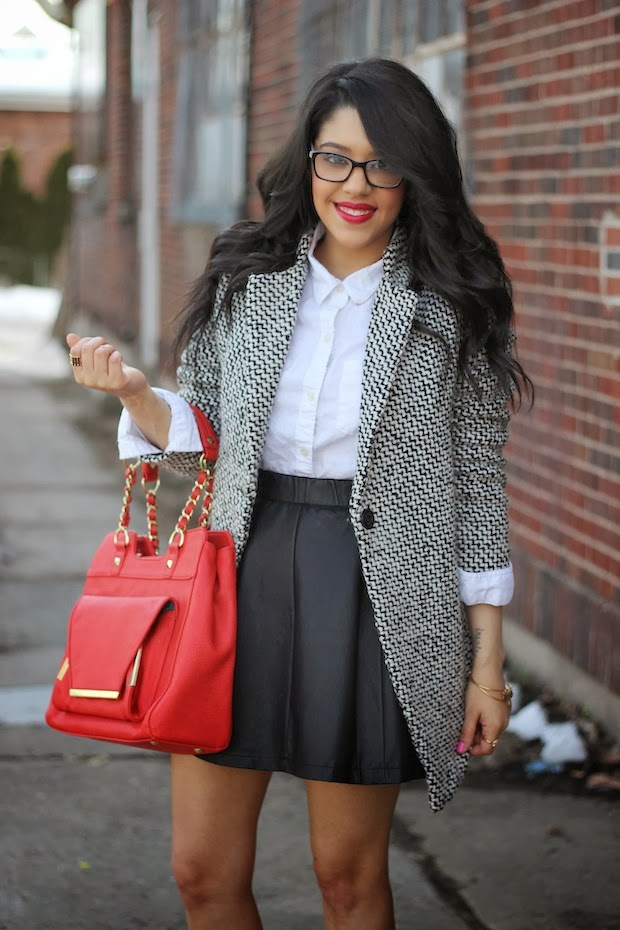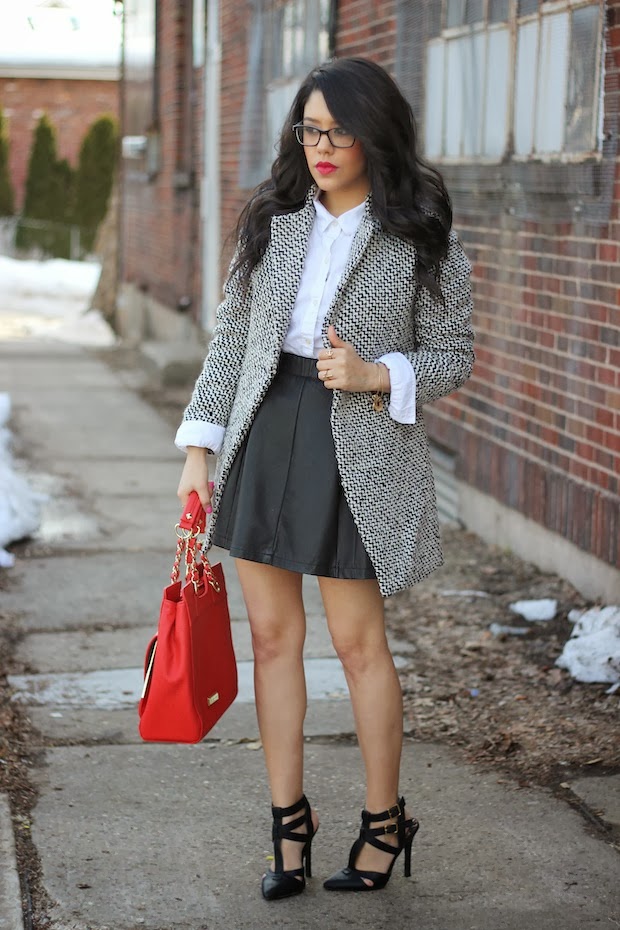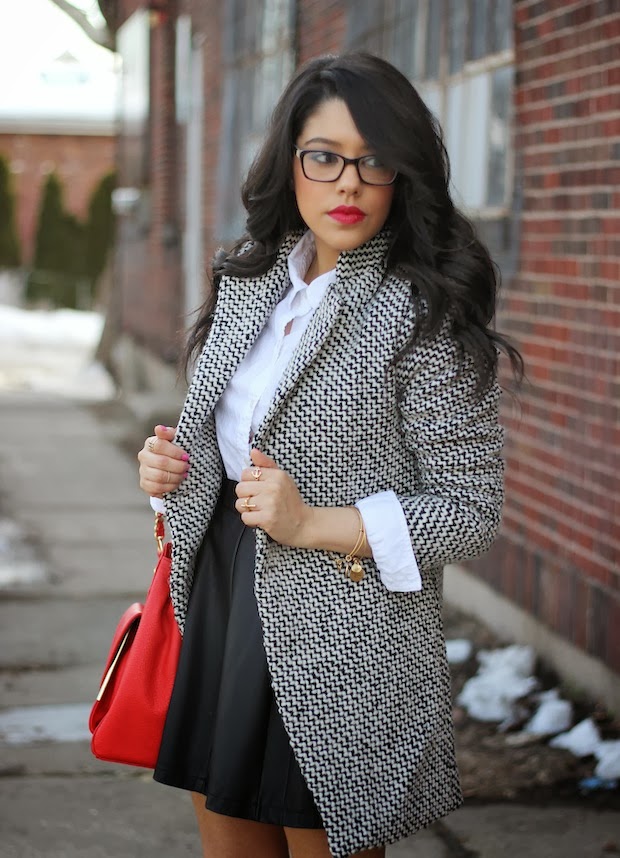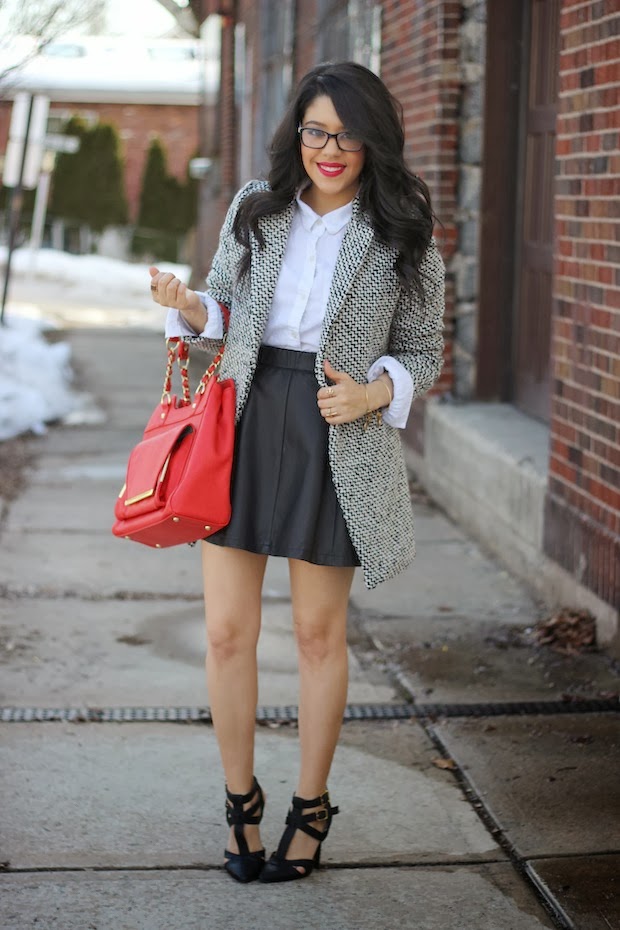 I think I'm forming a new obsession with button downs. I've always considered them to be a staple piece and I have worn different styles before, but a white button down is just so classic. They've been great for layering this winter season and they are also great for transitioning into the spring. (Which by the way I have to say that this past weekend was absolutely gorgeous!)
Once I paired it with this faux leather skater skirt, a trendy school girl came to mind. I thought that this coat would be the perfect piece to complete the look. Instead of just putting it on regularly, I decided to let the ends of the sleeves show through, which sort of makes it seem like this is a blazer. I love the lapel and the print. I'm wearing another pair of frames to compliment this geek chic look and as I mentioned last week, I will be going into more detail about all of the glasses that I have been wearing lately. And last but not least, a pop of color is always welcomed in my book and this bag and lipstick did the trick 🙂
It's another beautiful day so make sure to enjoy it loves!