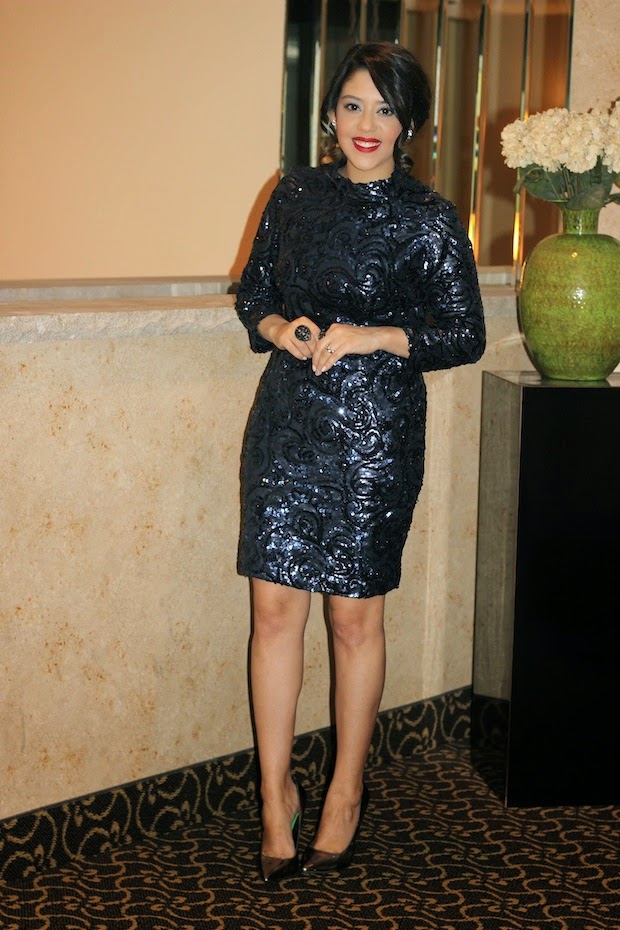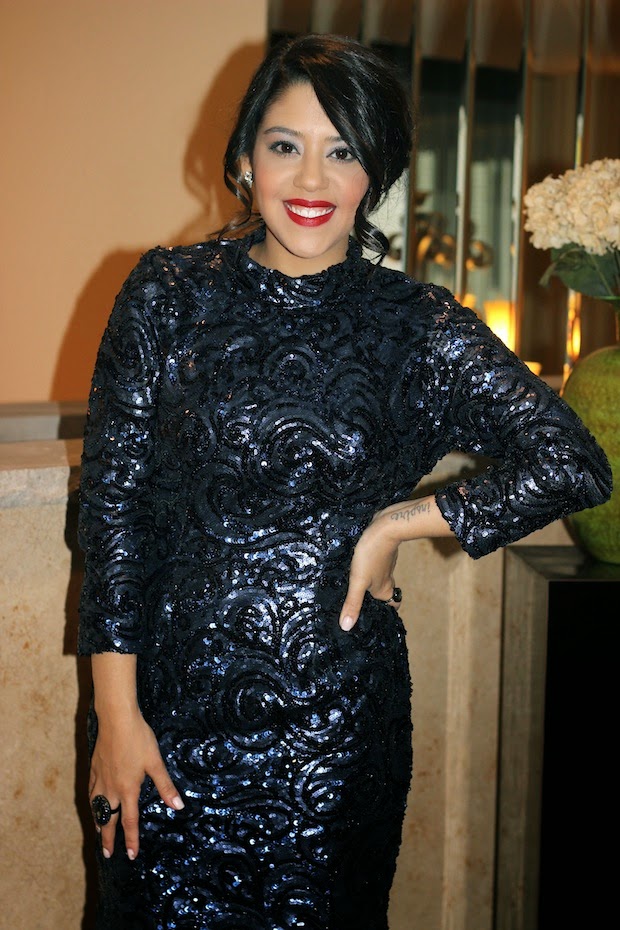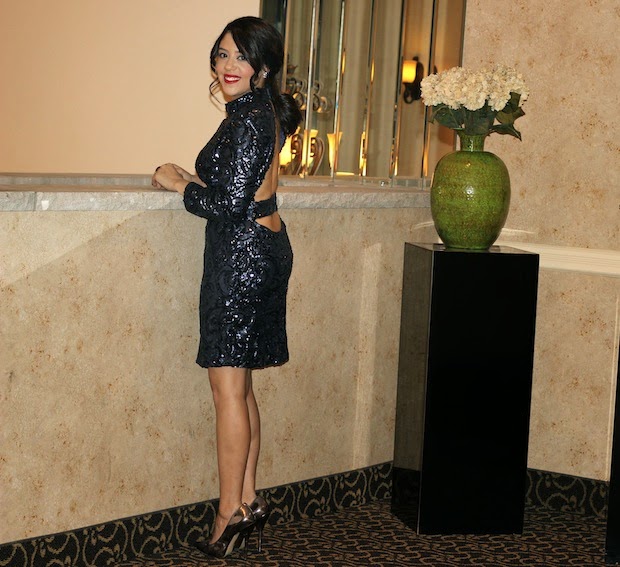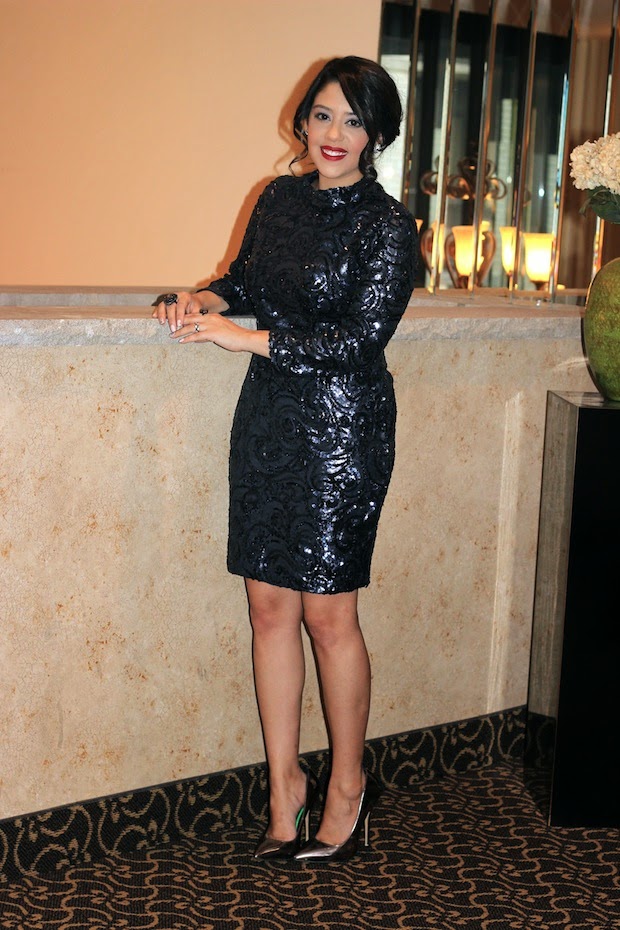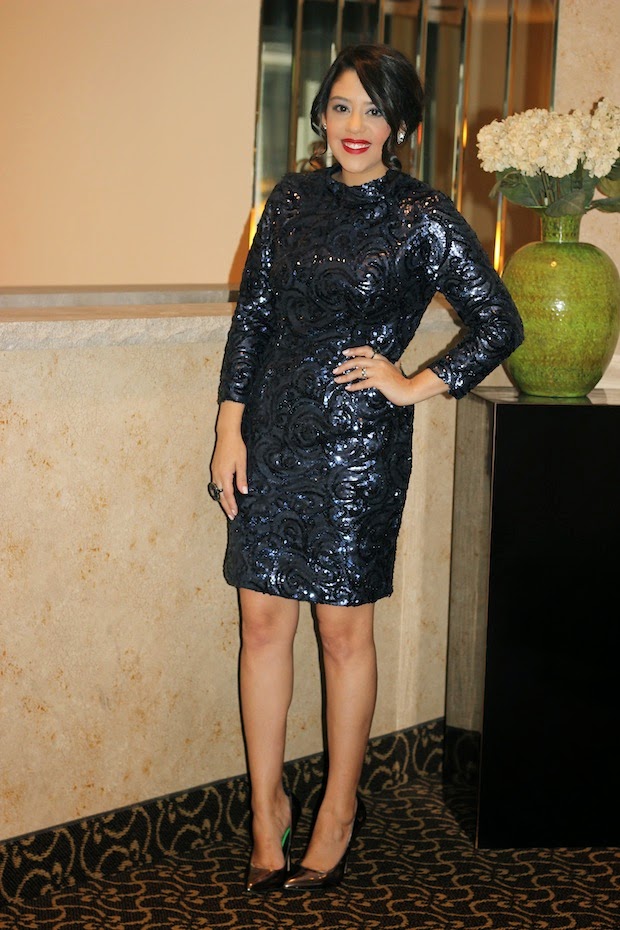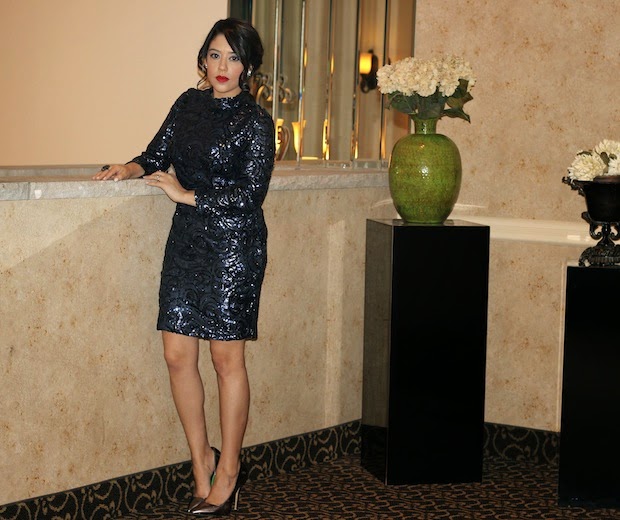 Outfit Details
I still cannot believe that New Year's Eve is already tomorrow! Where you will be celebrating? I am headed into NYC for the night. I haven't celebrated New Years there in a few years so I am looking forward to it. I wanted to make sure that I shared at least one NYE inspired look to give you some last minute ideas in case you need them.
Holy sequins! This is the perfect combo to celebrate in. This dress is a great mix of classy & sexy. The front is all covered up, but it's got an open back. Even though you can't see it, I do have on one of those front bras. I got it from Victoria's Secret and it's seriously made wearing things like this so much easier. The true color of this dress is navy blue, but the lighting inside was a little off. I decided to pair this with my metallic heels that I used to wear quite often last year. I really love this combo. For my hair, I tried something different. I put it back in a low ponytail and left my side bangs out and curled in the front. For my makeup, I did a bold lip and some shimmer on the eyes. Since the dress is completely covered in sequins, I wanted to keep the rest of the look simple with only a few accessories.
I initially got this dress with the intentions of wearing it tomorrow night. I do a dress every year though, so this time I decided to switch things up. Can't wait to show you all what I decided to go with! Tomorrow I will be sharing some of my favorite moments & outfits from 2014.
Hope you all enjoy this last Tuesday of the year!