var ClickMeter_pixel_url = '//pixel.watch/wpvv';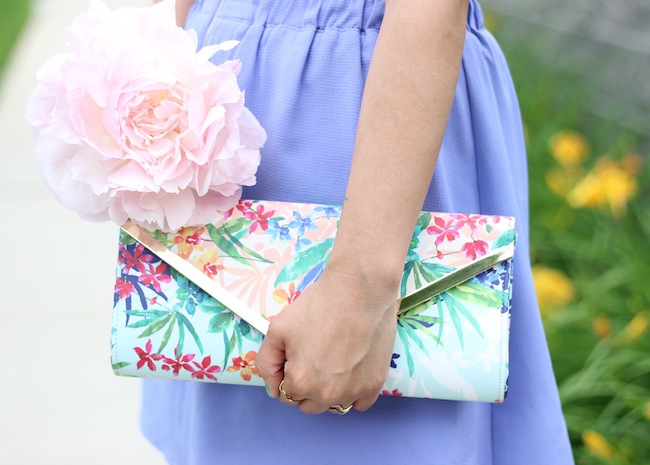 We all know that accessories are
the finishing touch to our outfits. From handbags and jewelry to sunglasses and
hats, they help make our looks pop so much more. They are the best way to
incorporate color, prints and other fun elements. I personally cannot get enough.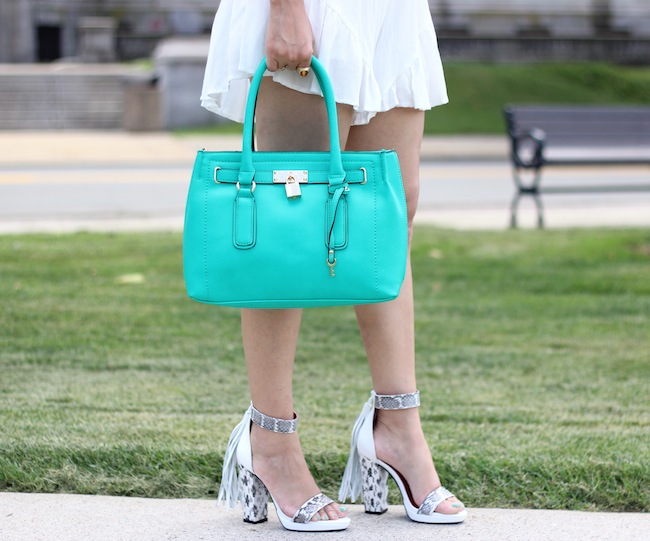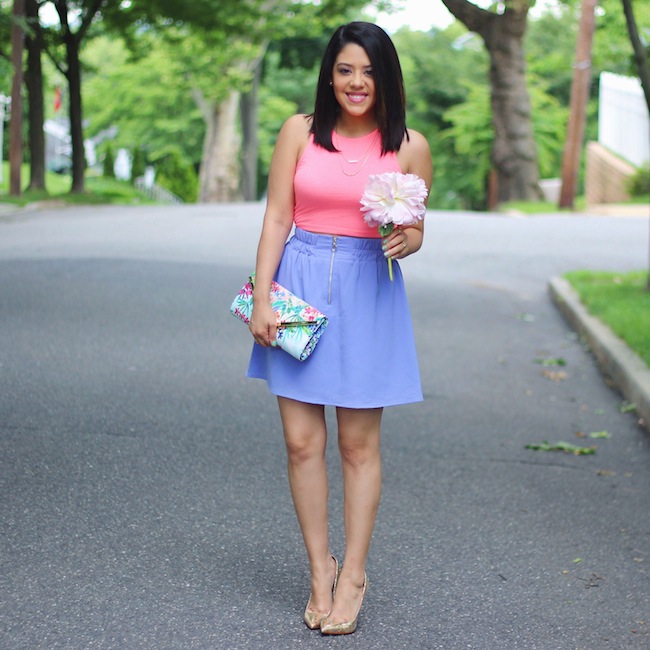 Today I have teamed up with
ALDO
to share a few of my favorite accessories for summer and to let you guys know
about an amazing new contest that I think you will love. You have the chance to win a year's worth of
ALDO
accessories and handbags. Yes, you
read that right! One Grand Prize winner
will receive a $900 gift card, which equals out to $75 a month, to pick out any
accessories and/or handbags that you love from
ALDO
! How amazing is that?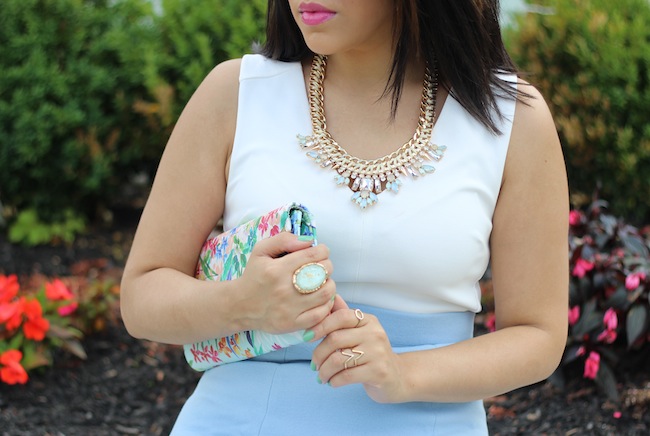 Entering the contest is super
easy and you have from now until June 28th for a chance to win.
Here's how to enter:
1. Follow @aldo_shoes on instagram
2. Upload a photo showing off your ALDO
accessories. This can be anything other
than footwear (handbags, jewelry, hats, scarves, sunglasses, etc.)
Your photo can be in the form of a selfie, an #ootd, a flat lay or any
other type of photo that shows off your ALDO accessories. Have fun with it and get creative!
3. Make sure to tag @aldo_shoes and
#winALDOaccessories so that they can find your entry.
4. One winner will be notified on Monday June 29th,
so make sure to check your instagram direct messages.
In order to be eligible to win, you must be 18+ years of age and be a
resident of the United States, Canada or the United Kingdom.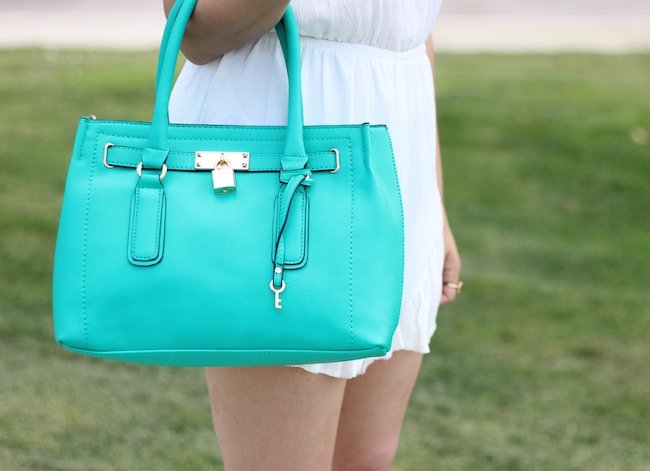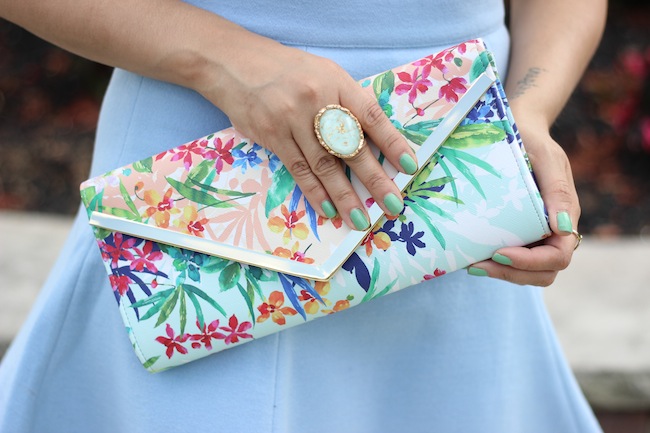 I picked out this
floral print clutch and turquoise handbag because they are such bold additions
to incorporate into any look this summer.
I also went with this beautiful statement necklace and ring to add some
extra bling. [haha that rhymed!] I'll be
sharing some of my photos to instagram and hope to see yours too.
Good luck loves! 🙂
This post was sponsored by ALDO. All opinions expressed are my own and this has not been edited by any third parties.