Happy Monday beauties!  I hope that all of you had a fab weekend.  It was so nice out yesterday so I couldn't resist taking pics in my new favorite spot again.  The title of today's post pretty much sums up my style.  For the most part there's a lot of simplicity, but it's still bold and makes a statement.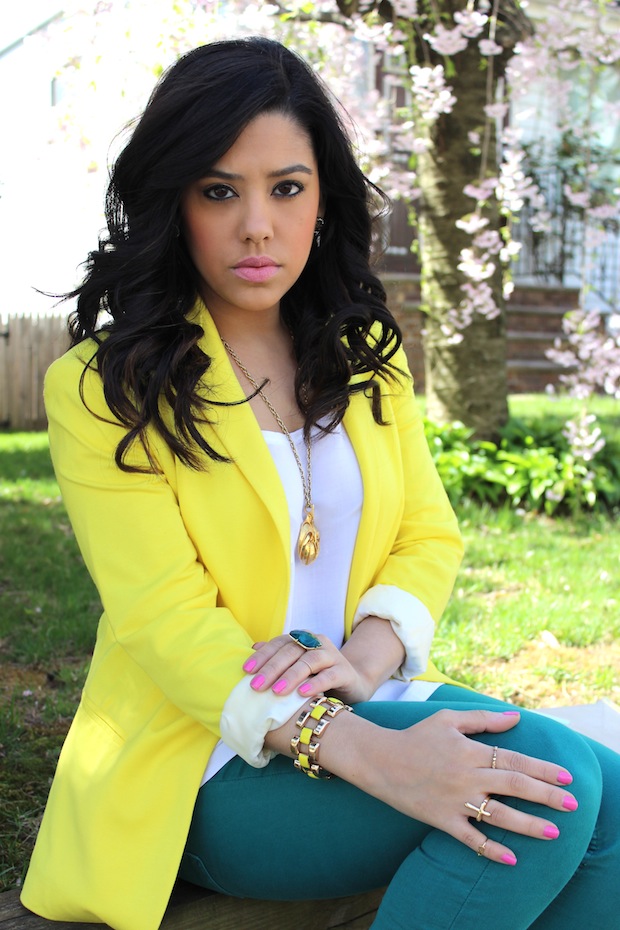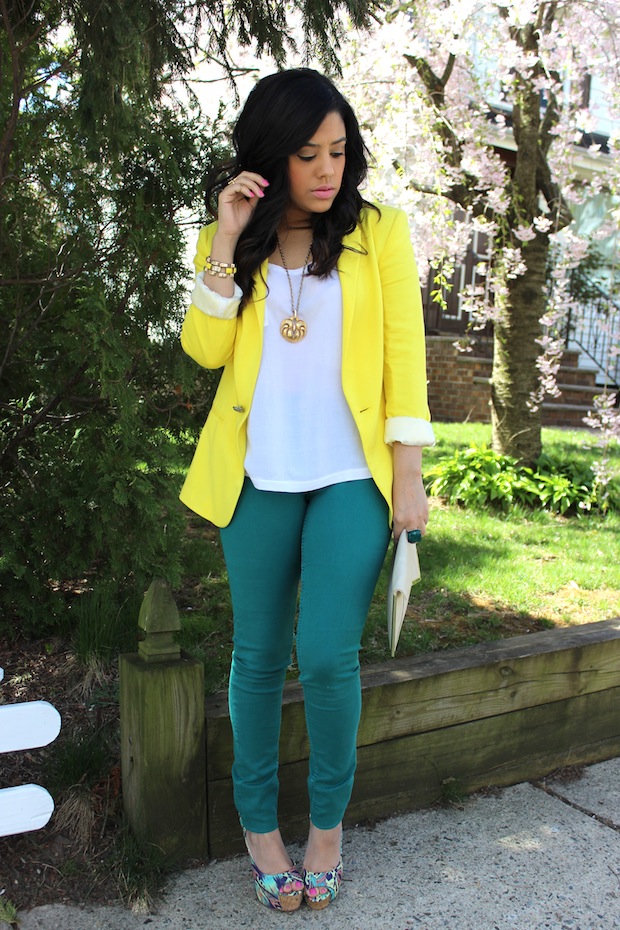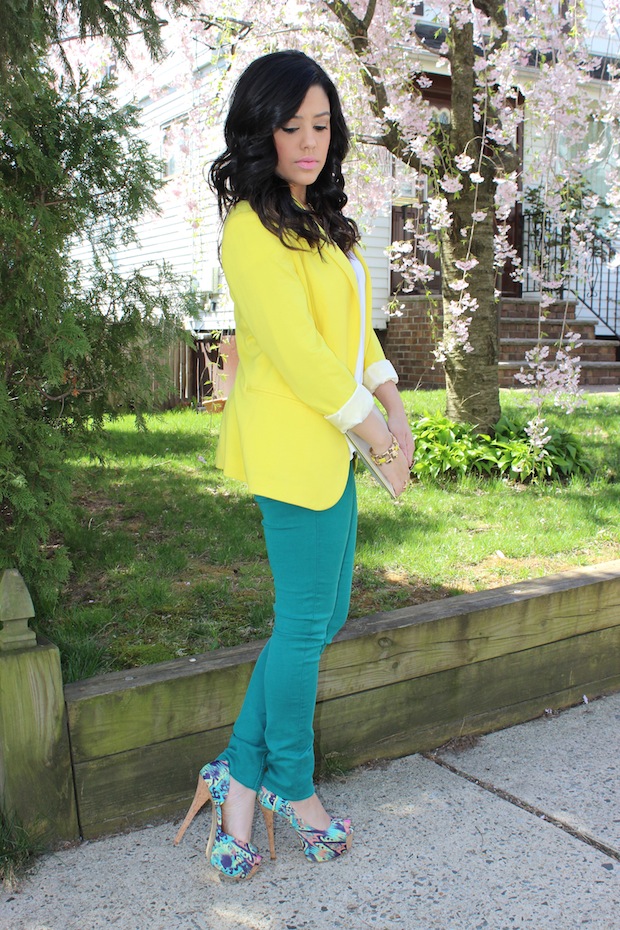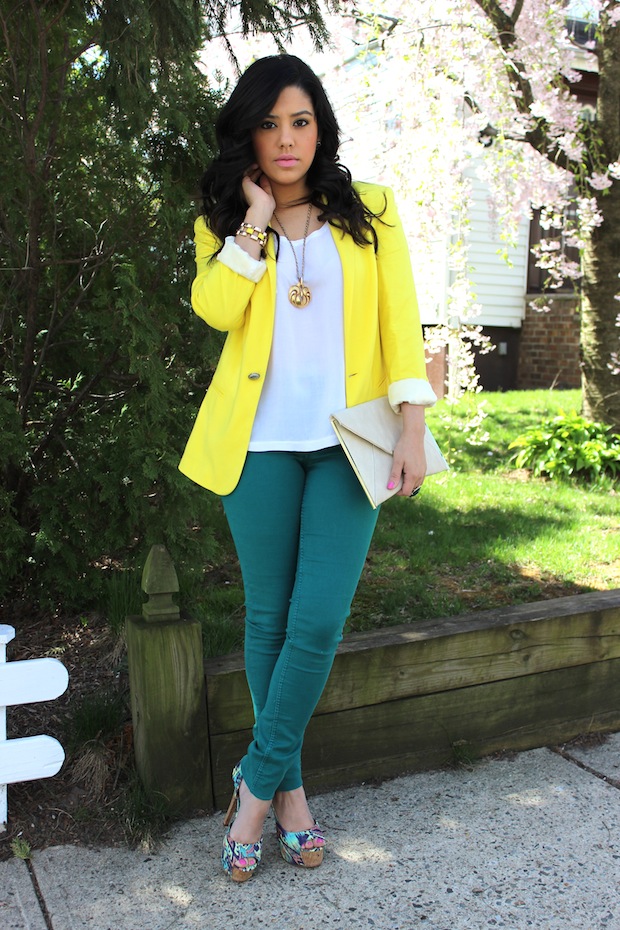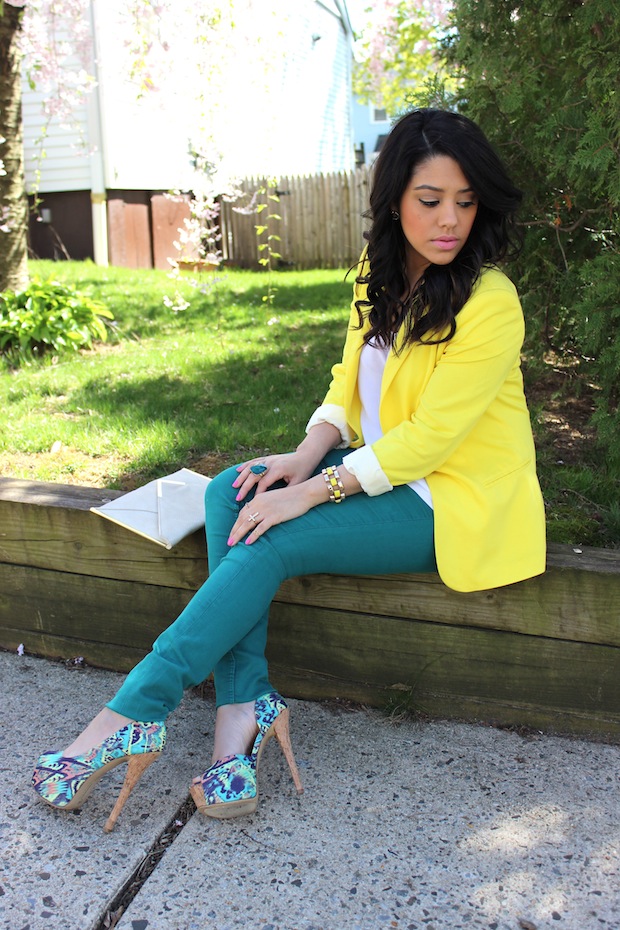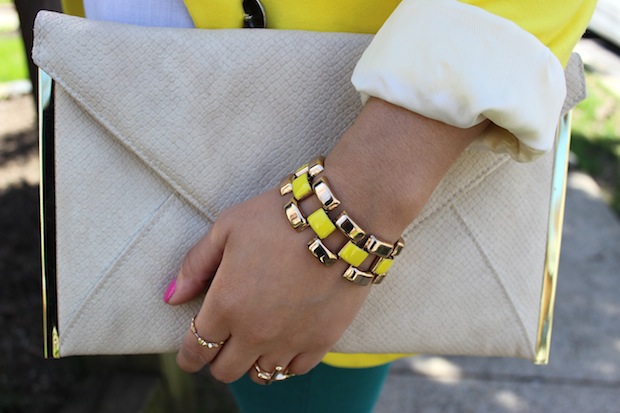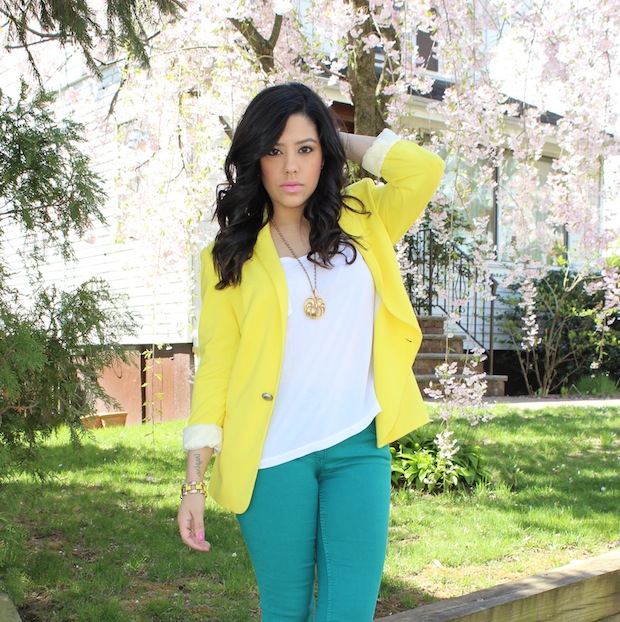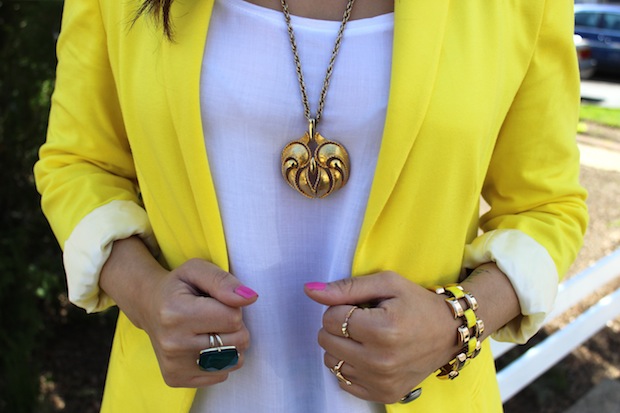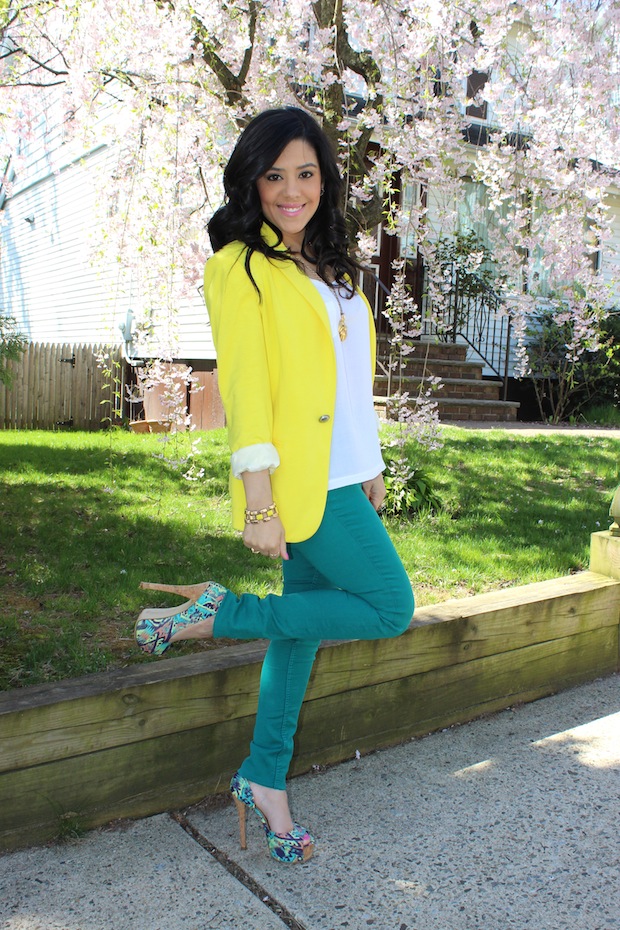 Blazer: Zara (
love this one
)/ Shirt & Jeans: H&M/ Shoes: Chinese Laundry C/O Bakers
 Clutch: ASOS (shop here)/ Bracelet: H&M/ Necklace: ThriftedIt's the yellow blazer… again!  You all know by now I am obsessed with it and have worn it many times in different ways.  It's probably the best $80 I ever spent and exactly why I only spend more on staple pieces.  I wanted to do a little color blocking and I really love this mix together! I consider these my lucky jeans since they are the ones that I was wearing in the photo that won the Cotton & People Style Watch contest.  I am really loving the teal shade.  Typically I would have gone with a nude shoe, but I wanted to funk it up a bit with these printed heels I wore a few posts ago.  It's got a mix of different colors including teal and yellow.  To keep the outfit somewhat toned down I went with a loose fitted white top and white clutch.  I tried to have a little fun with my accessories by adding the yellow bracelet and teal ring.
If you've never tried color blocking before, it's always good to start off with a neutral shade and brighter hue paired together.  What are some of your favorite colors to mix & match?
*Don't forget to enter my GIVEAWAY!  You still have today and tomorrow!*
Happy Earth Day!
<3
Instagram/ Facebook/ Twitter/ YouTube