It's a beautiful October afternoon!  These past few days have been super hectic and I've been trying to fight off this cold for the longest time.  I just wanted to go with something simple and casual for today's look so I kept it all neutral!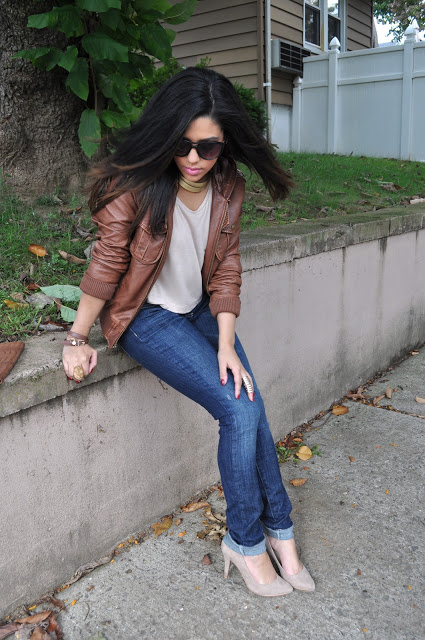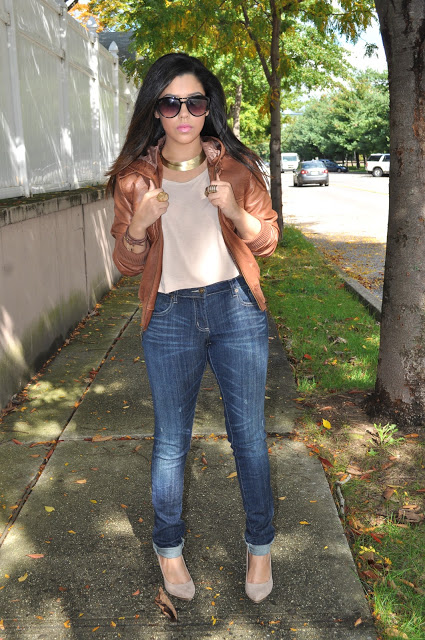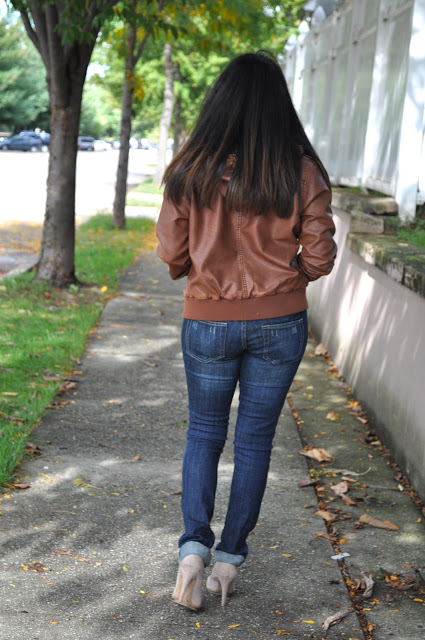 Top: H&M
Jacket: Mandee
Jeans: Forever21
Heels: Zara
Clutch: TJ Maxx
I have on a loose fitted crop top that I've had for awhile now.  The best way to transition these tops into the Fall is by layering.  You can do this with a jacket similar to this one, adding on a scarf, cardigan, etc.  It's not that cold today, so I just went with this faux leather hooded jacket.  It's one of my favorites and I really love the color especially for this season.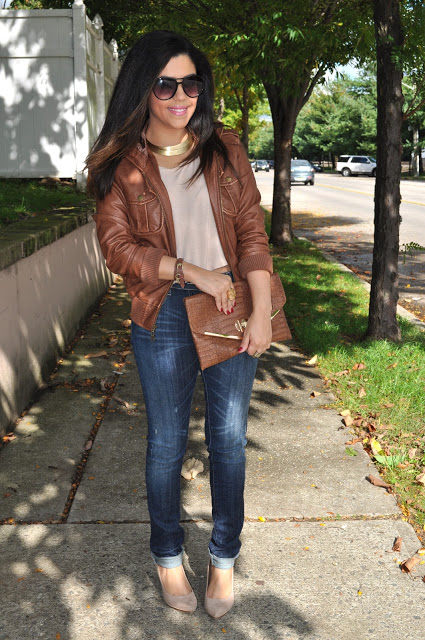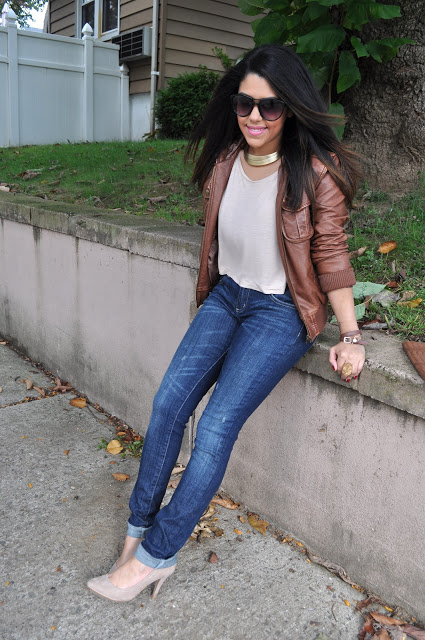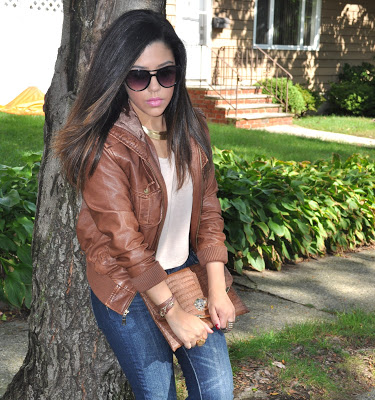 I paired these pieces with my dark denim skinny jeans and nude shoes.  I definitely wanted something with a low heel today so these worked out the best.  I love wearing booties and boots, but you can definitely still wear pumps in the colder weather!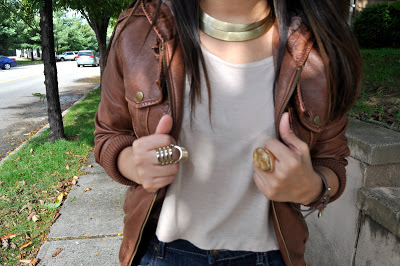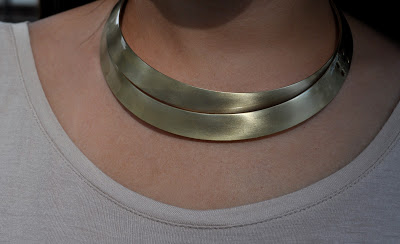 Since the jacket added a little edgy touch, I wanted to throw in something feminine in the mix as well.  So I decided to wear this lovely collar necklace courtesy of
Pop Of Chic
!  I really love it and it's such a versatile piece.  Originally, I wanted to wear it with something a little more dressy, but I decided to show how to wear it with something a little more casual too.  I will definitely be wearing this again on my blog! Please check out all of the amazing pieces on
Pop Of Chic
and enter code Naty15 at checkout to get 15% off your oder! Promo code ends Oct. 31 so take advantage!
Have a fab day!
<3