Today's post is a simple look meant for a casual day/night.  One of my favorite things to wear during the spring/summer months are jean shorts.  I am still searching for the perfect pair of ripped ones. I took advantage and shot these pics on one of the warmer days we had here in Jersey.  I am hoping for 80 degree weather again soon.  Oh, and a nice tan 🙂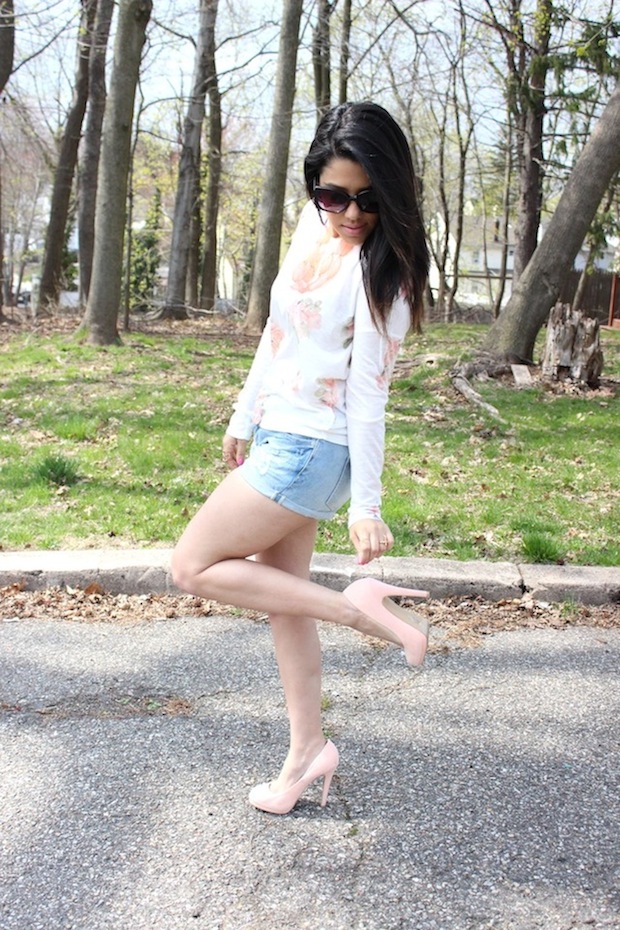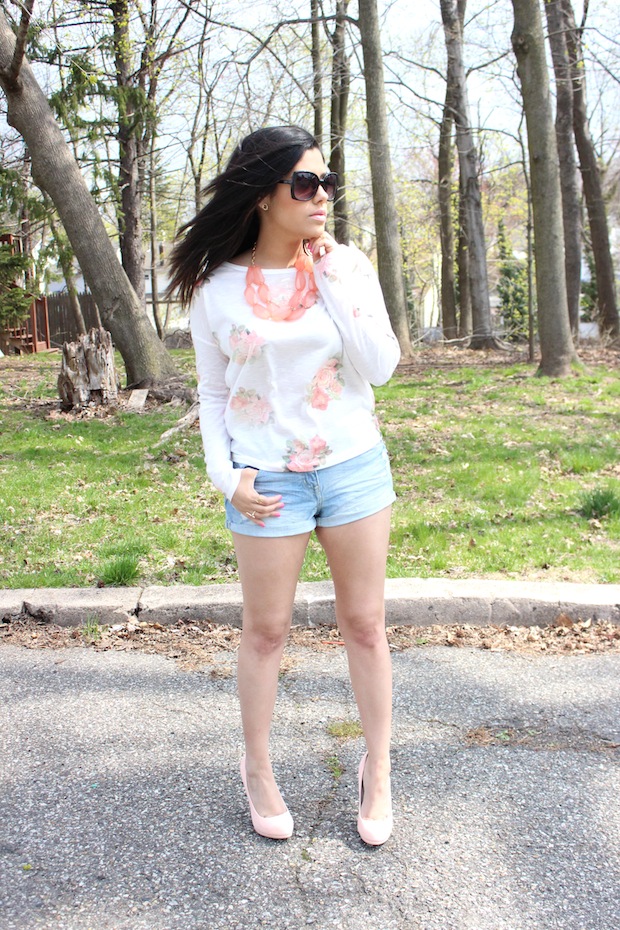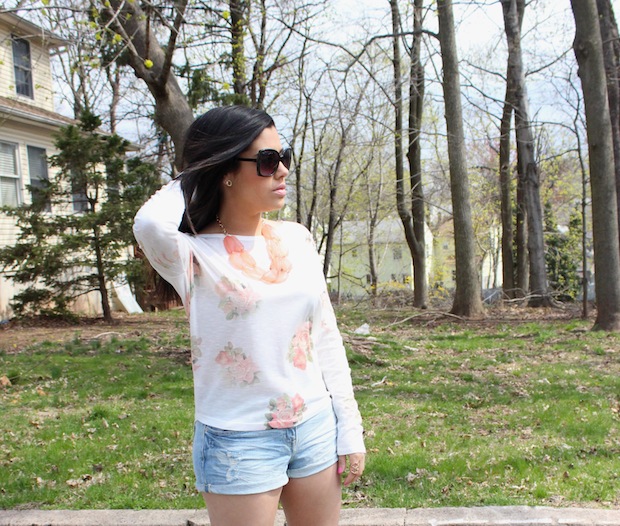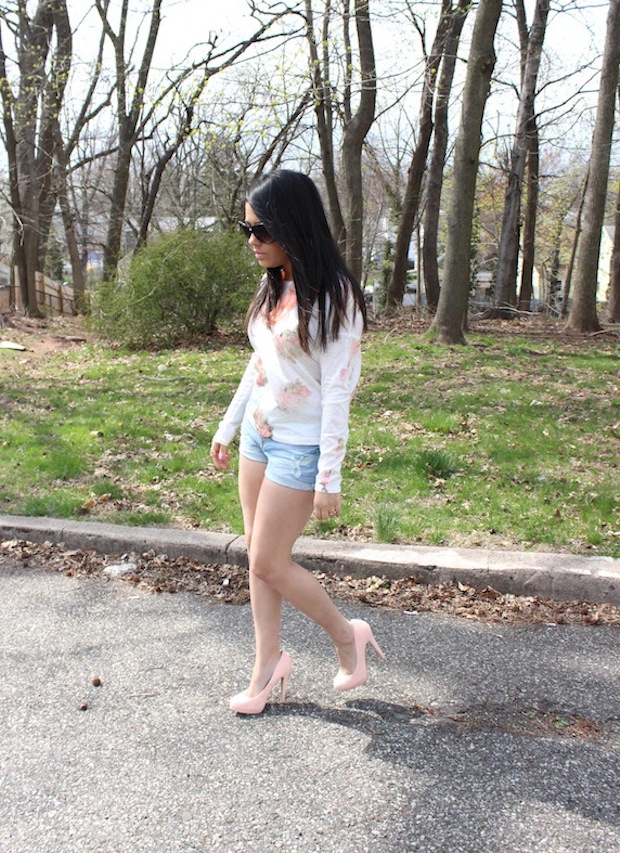 I always try to make my outfits be relatable for all of my readers/followers.  I try my best to switch things up to show my versatility and also give tons of different ideas.  For today's post, I just really wanted to go with something simple and casual that still had a sweet and feminine touch.  When it comes to style, some people over think it and it makes it that much harder for them to put different pieces together.  You can always go with a simple look and make it stand out with your accessories, a pop of print or a bold color.
This is another top from the
Mandee
spring lookbook.  It's got a cute and relaxed vibe to it and I instantly thought of pairing it with jean shorts.  Instead of wearing flats, I went for heels of course. The pink on the floral print is light, so I wanted to make it stand out more by adding this chunky stone necklace. I would definitely wear this for a casual outing with friends this season.
* A special thanks to Ashley from
Ashes Into Fashion
for teaching me how to resize my pics.  I have been trying to figure this out for months and she was kind enough to walk me through it.  Yay!
<3