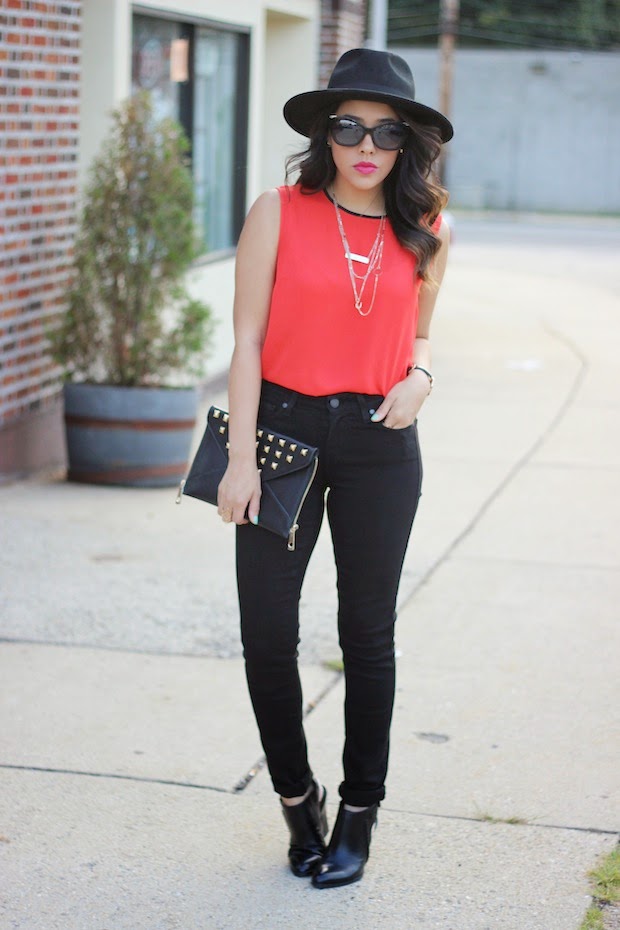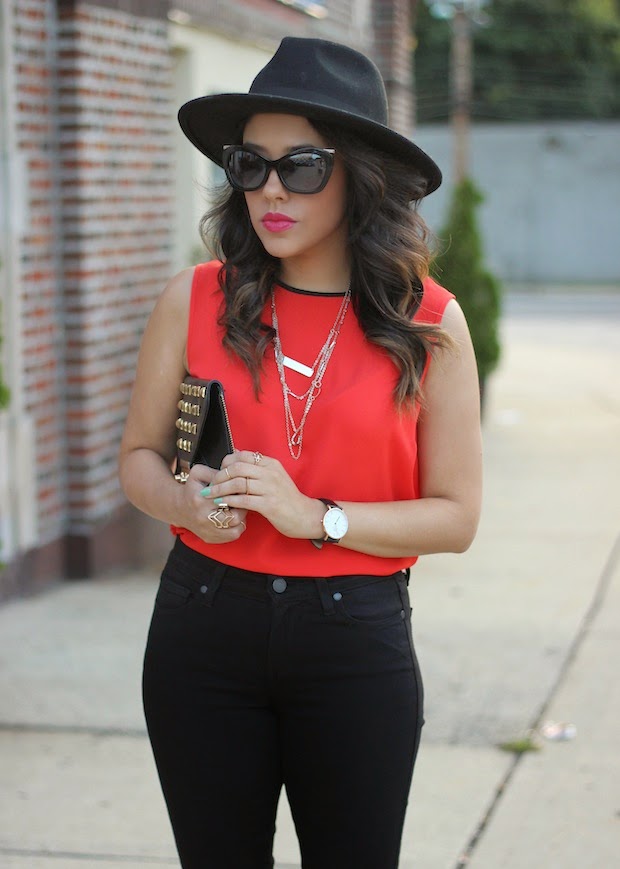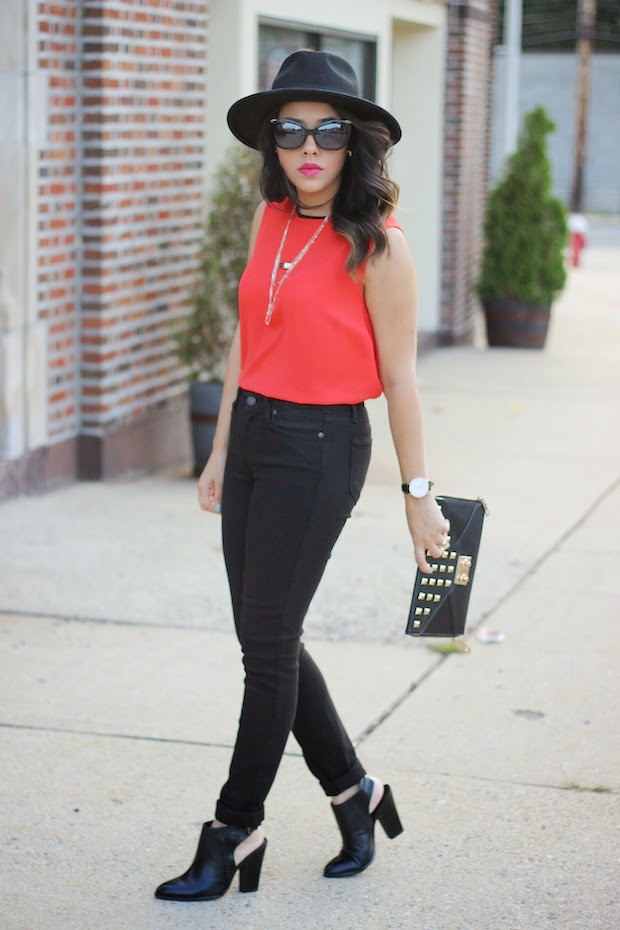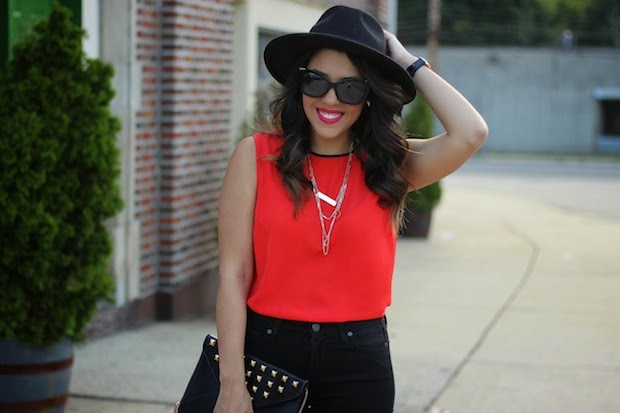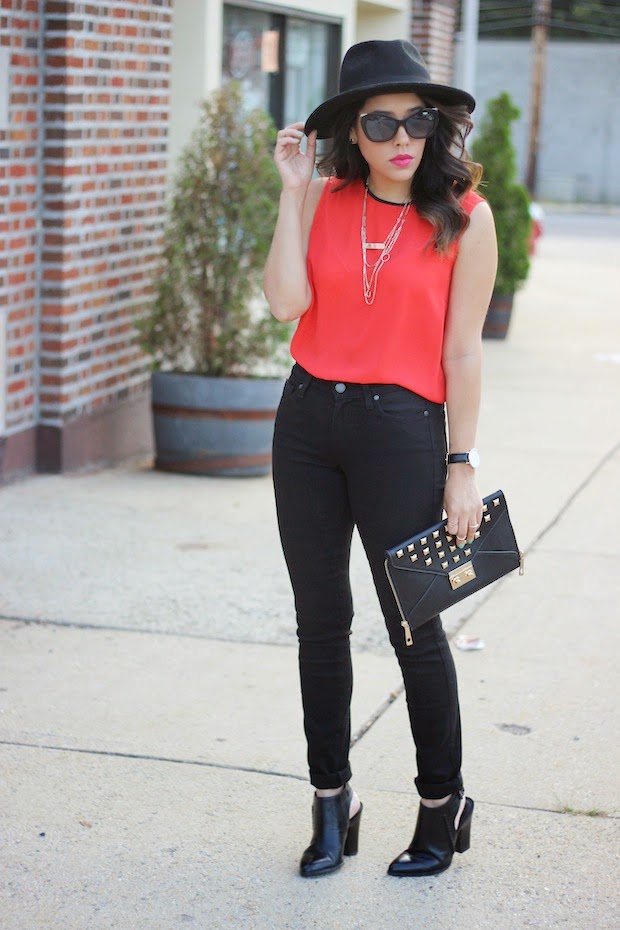 Outfit Details
Booties: Franco Sarto via Nordstrom Rack (
here
) / Clutch: Galian
Black is back! But then again, it never really left. One of my favorite combinations is black on black with a pop of red. It's just a classic color combo that I can't seem to get enough of and as we head into the fall season, I will probably be wearing more of it. I tried to give this look a little bit of a "tough girl" vibe with my black skinnies, leather booties, hat and studded clutch. If it was a little bit cooler out, I would have worn a moto jacket on top too. I've been on the hunt for the perfect pair of black denim and I can honestly say that I finally found them. The stretch on this pair is amazing. These were originally almost $200, but I got them for $80 at
Nordstrom Rack
! I consider these to be a new staple in my wardrobe too, as I know that I will be getting a lot of use out of them. They had a variety of other black skinny jeans too, but these were my favorite.
A fall must-have for me is definitely a great pair of booties. I had a pair that I wore last year with literally almost everything. You might even remember them! haha When I found these, I was really drawn to the sling back style since I don't have any other booties like this. Plus, I got them for 50% off at
Nordstrom Rack
. Another good deal! Booties are a great way to add some instant edge to your looks and I especially love pairing them with skinnies and skater skirts. They've got that
casual meets chic
vibe going on. As we transition into next season, they're the perfect shoe to wear with many different outfits.

Disclosure: This post has been sponsored by Nordstrom Rack. All opinions are my own and this has not been edited by any third parties.