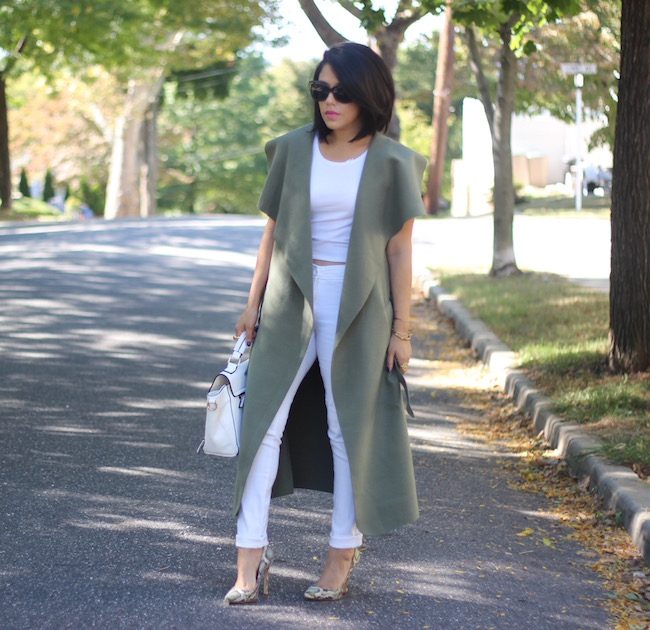 Happy Friday loves!
I'm closing this week out with another style post and some more white on white action. This is probably one of my favorite looks that I have done recently.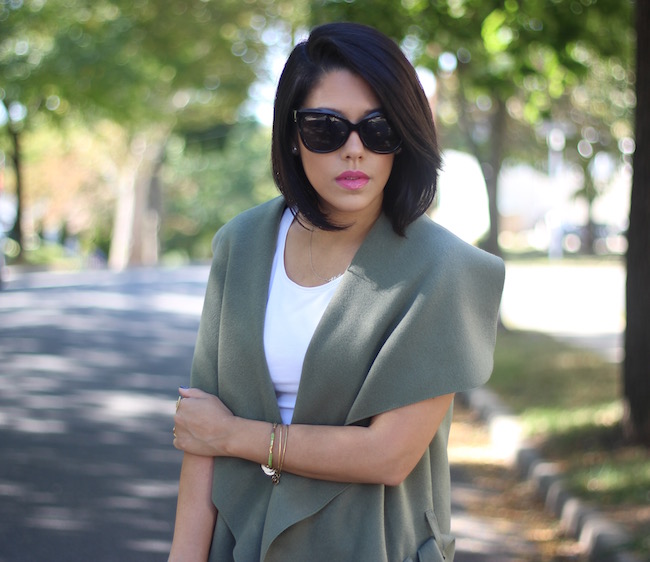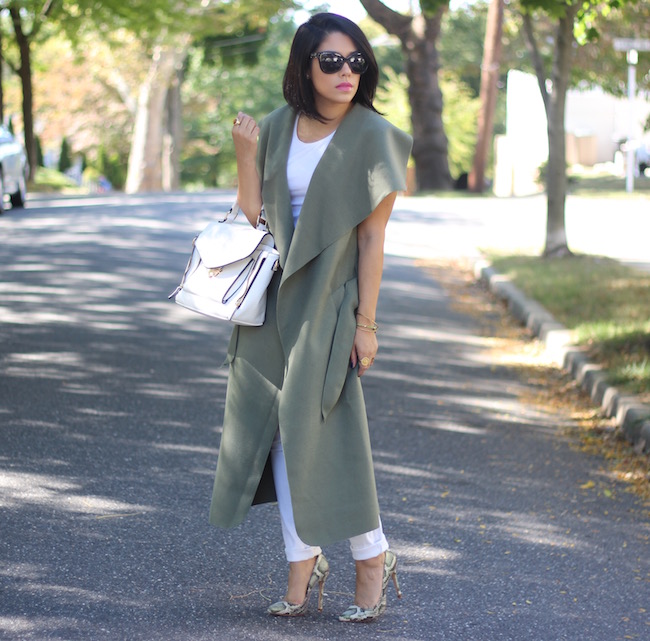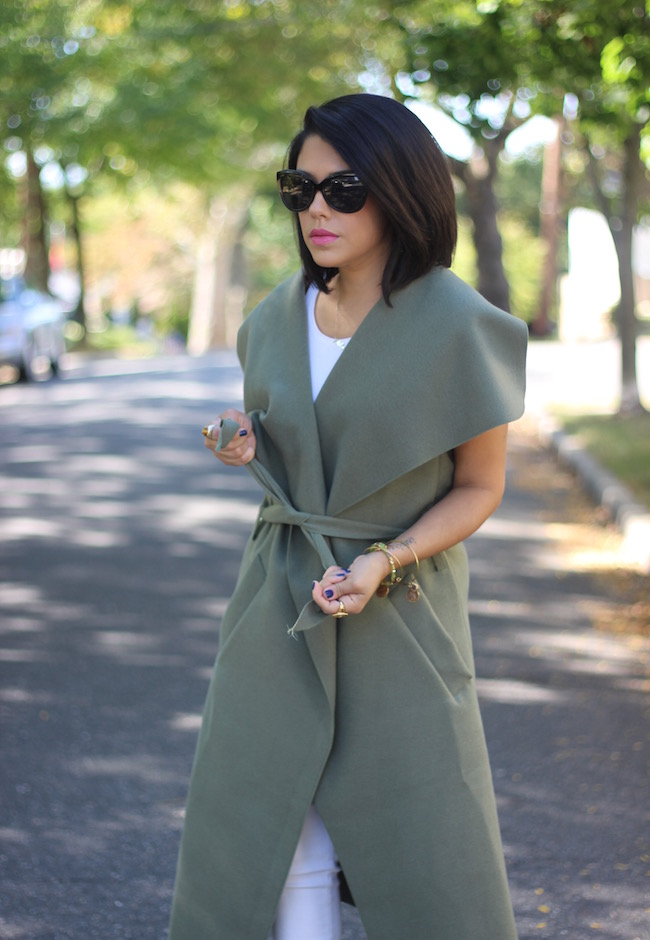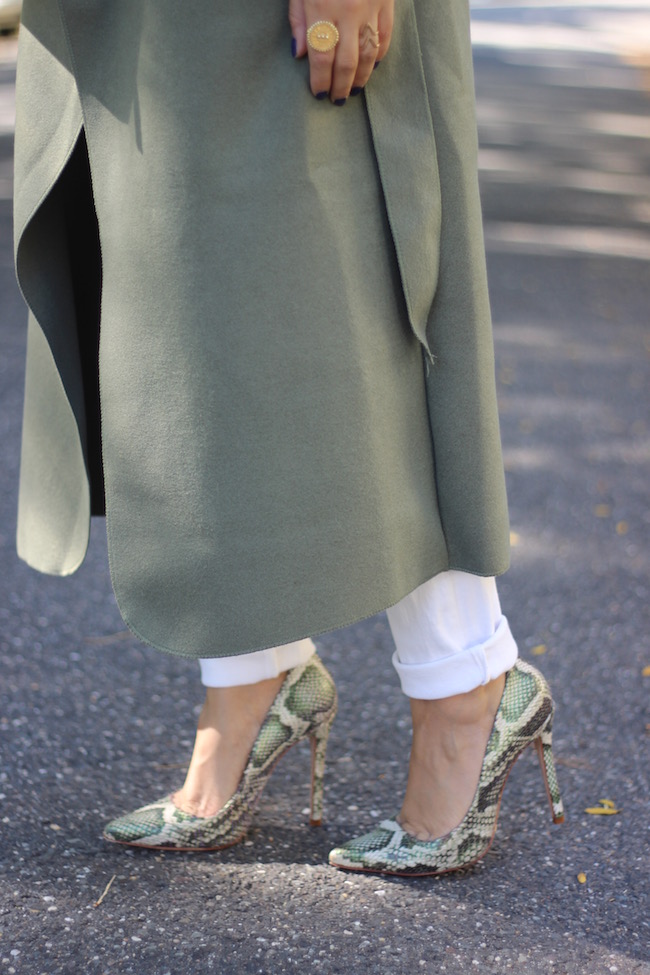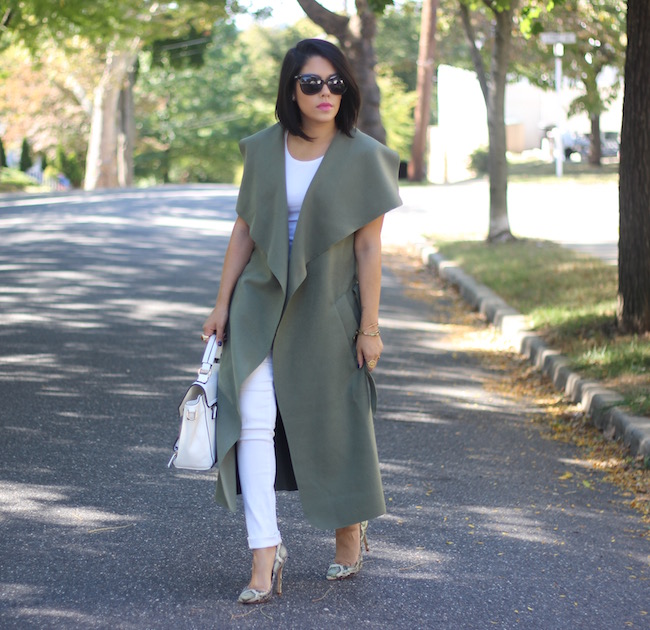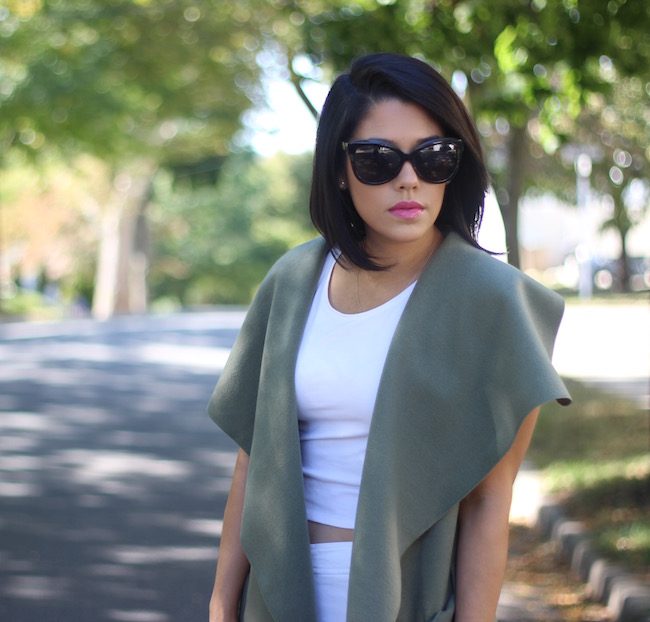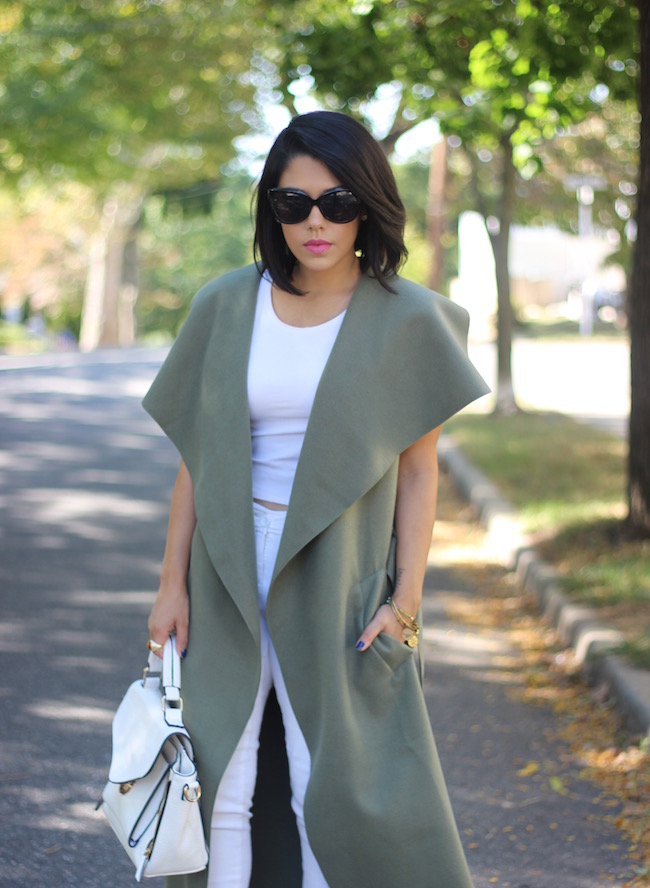 Coat: BooHoo | Top: Dynamite [similar] | Pants: Love Culture [super old, similar style]
Shoes: Schutz [love these] | Bag: Prima Donna [also love]
I seriously cannot get over this waterfall sleeveless coat. The funny thing is that if you look at this on the model on the website, the coat is not supposed to be this long. Since I am so short, it turned out to be almost to my ankles. I actually love it though! I had initially wanted to wear this for one of my fashion week looks, but unfortunately the package took a little bit longer to arrive than expected. I ended up getting this in another color as well and can't wait to style that one in a different way. I had no initial thoughts of how I would wear this. I just knew that it would pair perfectly with these green snakeskin pumps. The white on white sort of just came together. Since it's still fairly warm over here, I decided to crop it out one last time. These pants are seriously so old and somehow they have managed to stay in tact. I never wanted to get rid of them because they're the best white skinnies I have. Still on the hunt for a new pair though and hopefully I will find them. How do you feel about longer length pieces? I wasn't lying when I said that you will be seeing a lot of these from me this season.
I'm sorry for the lack of blog posts this week. These past few days have been really rough with Kiko. He has chronic disk disease in his neck, so he needs to be confined for four weeks and on medication for two to hopefully completely recover. We caught it in the beginning stages so I am hoping that this will heal very soon. It breaks my heart to not let him go about his normal lifestyle. If you have a dog or a pet, then I am sure you know what I mean.
Wishing you all a happy weekend. <3