When figuring out my outfits for Lucky FABB, I just wanted to go with something chic and sophisticated. This is what I wore on the first day and at the end of the post are some photos from the conference too 🙂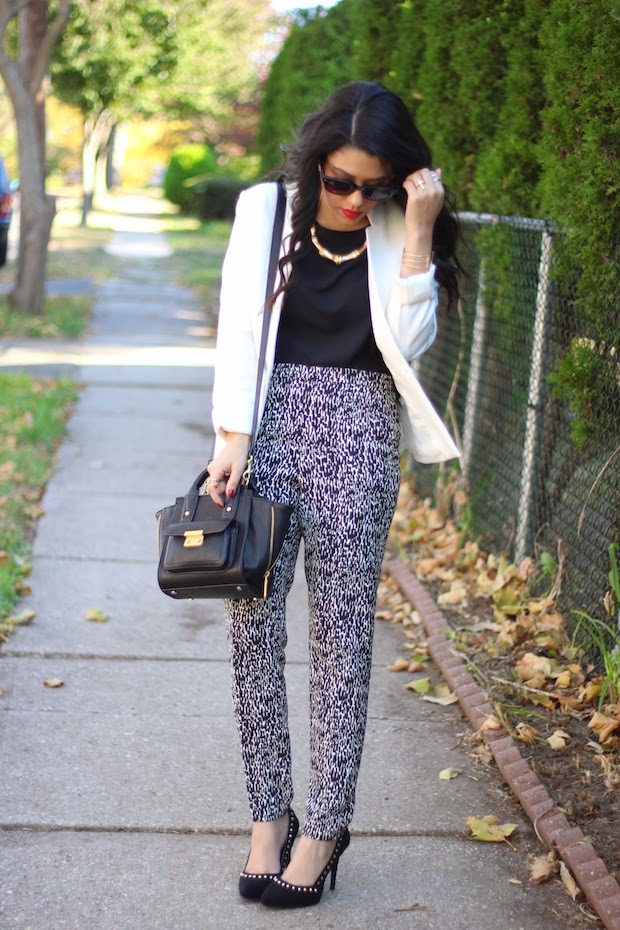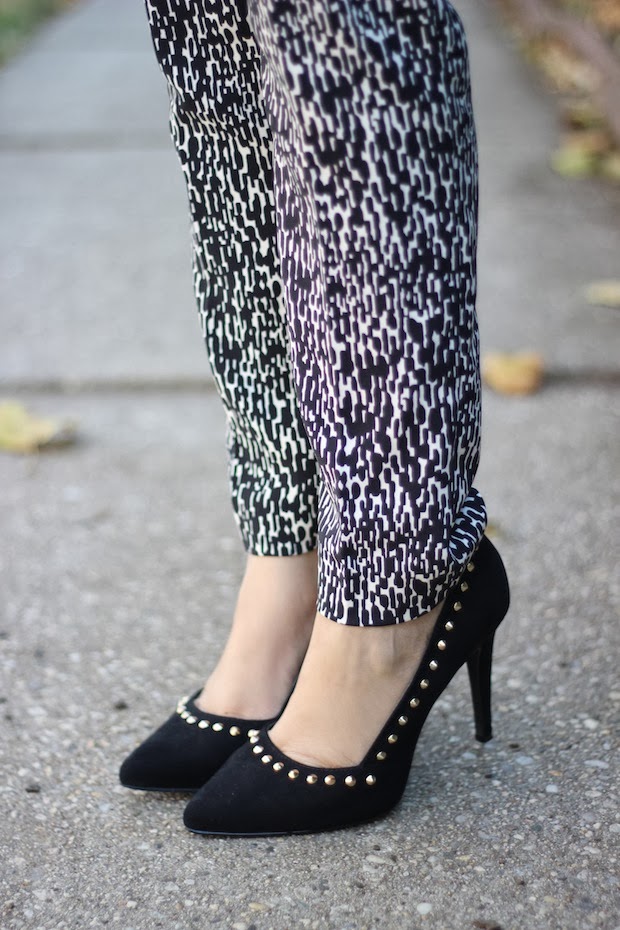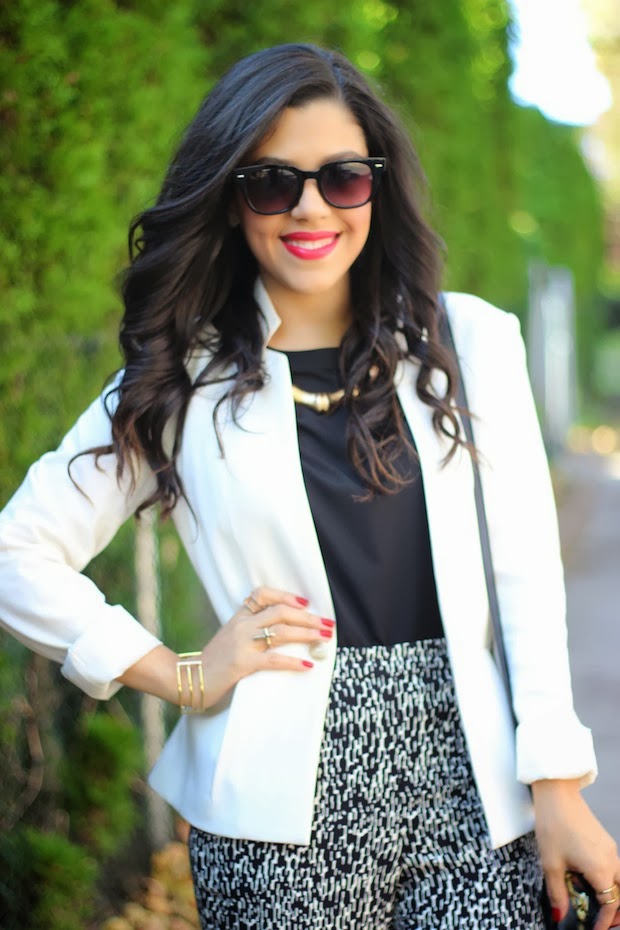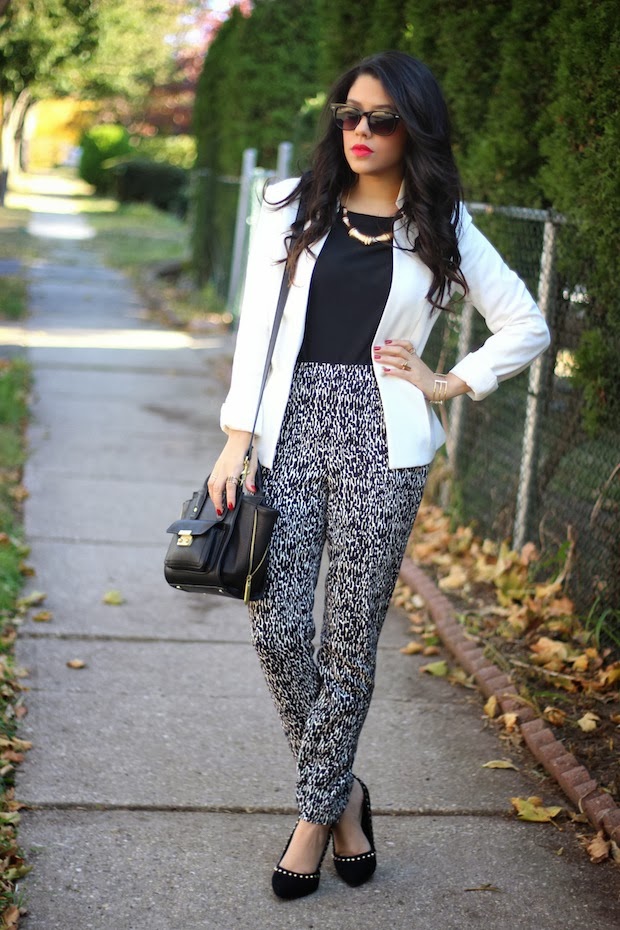 I've been trying to go to stores that I don't normally go to. I think I get so used to the same "go to" places that I often forget there's a ton of other stores out there. So I ended up going to the Palisades Mall Center in NY (haven't been there in forever) and came across this new store called Cortefiel.
If you live in the area you should go and check it out because they don't have online shopping 🙁 I fell in love with these pants because as you know I am all about a good print! They were a little more than I wanted to spend, but I knew I wouldn't be able to find these exact pants anywhere else. They are so soft and comfortable too. I decided to keep the outfit black and white while throwing in pops of gold with these studded shoes and my accessories.
The lovely Editor In Chief of LUCKY- Eva Chen.
I could seriously listen to her talk for hours. Absolutely love her personality.
The gorgeous Eva Mendez came to speak about style and her new line with New York & Company. I always liked her, but after seeing her in person and hearing her talk, I can now say that I love her. I think it's hard to really know what someone is like when you only see them in movies or in the magazines. A true opinion can be formed once you see first hand for yourself what they are like and she's a doll.
The stunning Kate Bosworth also came to speak about style and her new line with TopShop. I also loved her. I found her really inspiring and genuine. Unfortunately I didn't get to meet her or Eva, but it was still a great experience to listen to their stories and their struggles and how they got to where they are today.
With these two lovelies Jessica & Paulina.
Hope your day is amazing!
XO