Fashion week is coming to a close soon, but I still have a few more looks to share!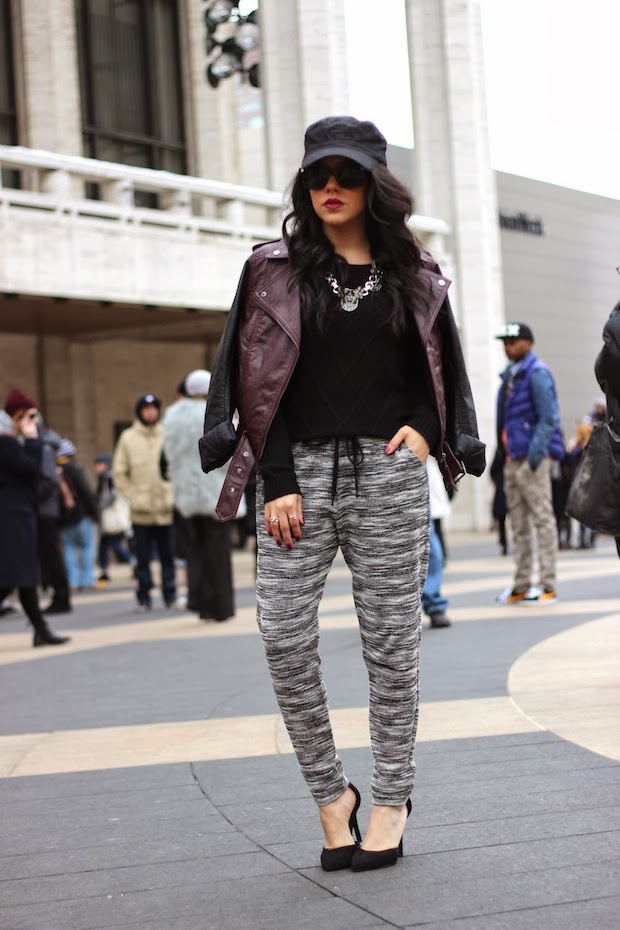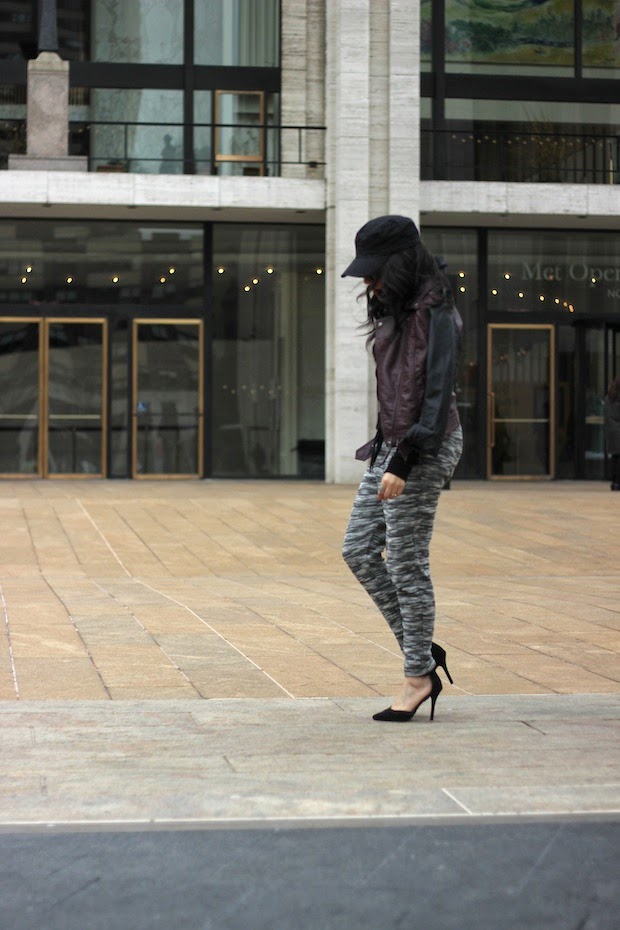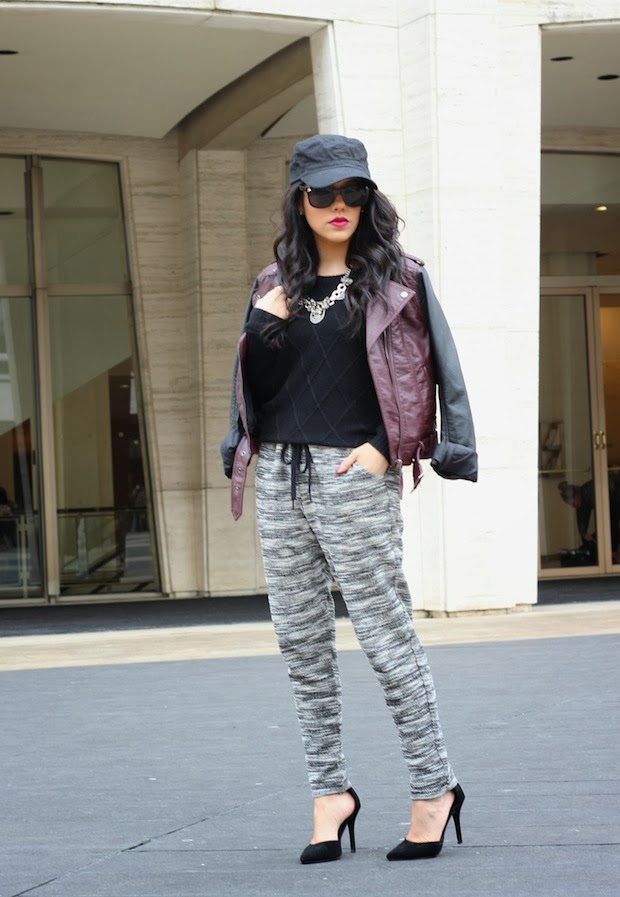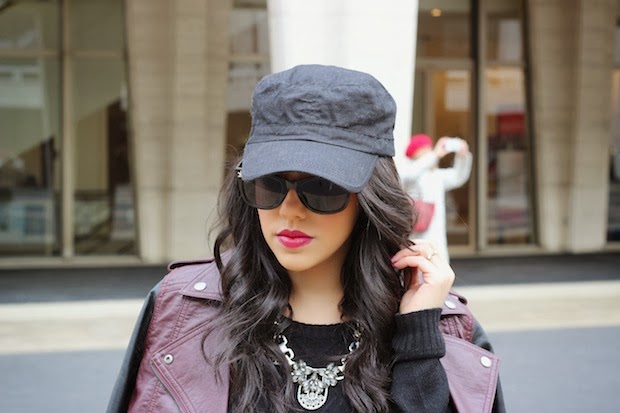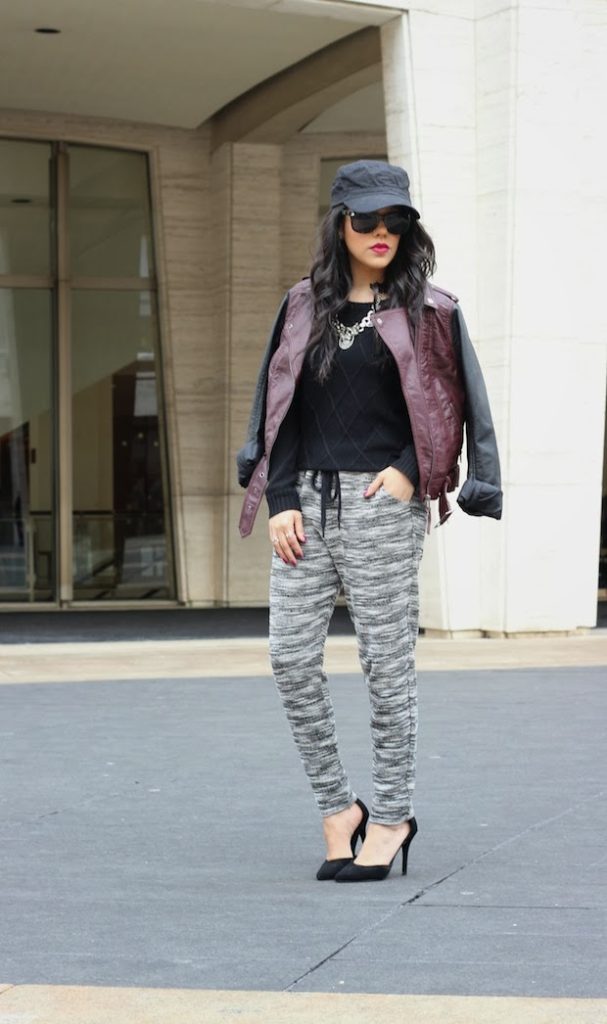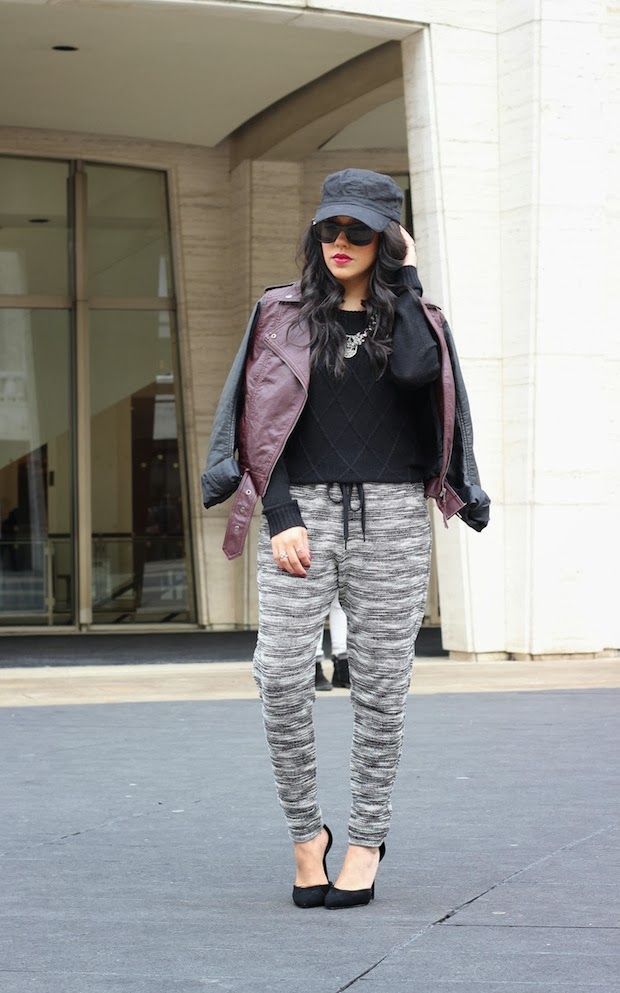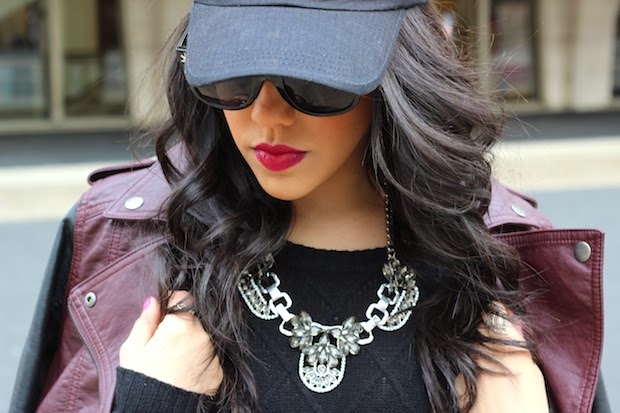 I'm wearing what I like to call fancy sweatpants. These are so comfortable I wish I could just wear them everyday. I love the relaxed fit and black and white print. I've always wanted to try out the whole sweats and heels trend believe it or not. When I found these at F21, I knew I should bring them to nyfw. I decided to pair them with this sweater and love the detailing of it against the pants and faux leather jacket. I'm all for mixing textures! And I really love the pop of burgundy with the jacket and my lipstick. I actually mixed two different shades together to get this one: UD Shame & UD 69. A statement necklace was definitely needed and I added the cap to finish off this sporty look.
I didn't have a whole lot going on this day so I just wanted something a little casual but still trendy.
Have a great day!
<3