Finally back to doing outfit shoots!  It felt so strange not taking pictures the week I got back from Miami.  I think I needed that little break though because I was feeling all sorts of exhaustion.  The weather over here has been such a tease lately and I am just anticipating spring (next week)! Make sure to read all through out this post because I have 2 announcements to make!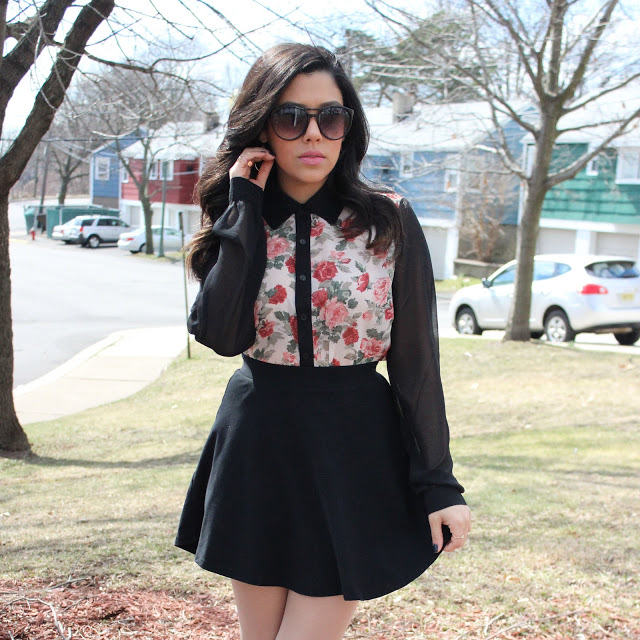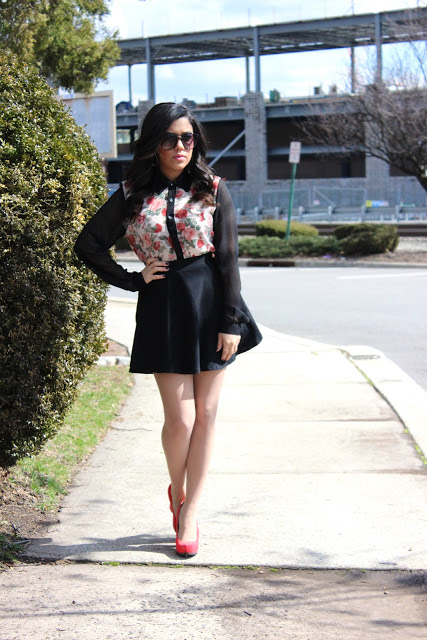 I've worn this skater skirt multiple times and just can't get enough!  They are definitely on trend right now and you can find similar styles almost anywhere.  A colored heel is a nice way to add another pop of color and dimension to your look.
My very first meet and greet!! We already got some RSVPs and I hope to get more so that I can meet as many of you as possible! I wanted to do this special event to connect with you all in person.  I really hope if you live in the area that you can make it!And next..
I had a great interview/feature with ModaMob last week!  They also made this really cool video of me and it's up on AOL Style! Please check it out below!
XO