Of course the day I post this outfit it starts snowing again haha Well I enjoyed the little glimpse we had of spring even if it was short lived! Here are some fun colors to brighten up this day 🙂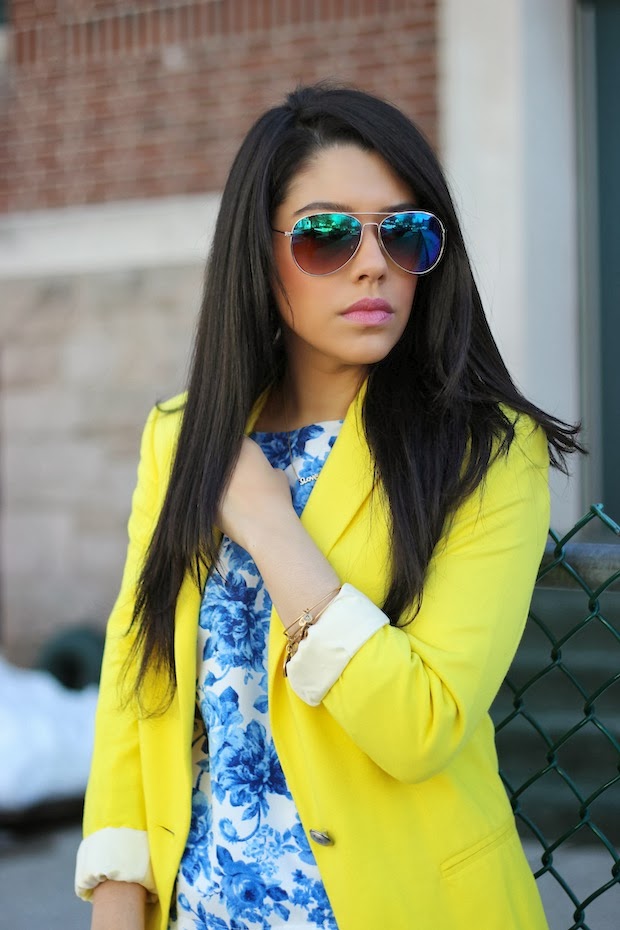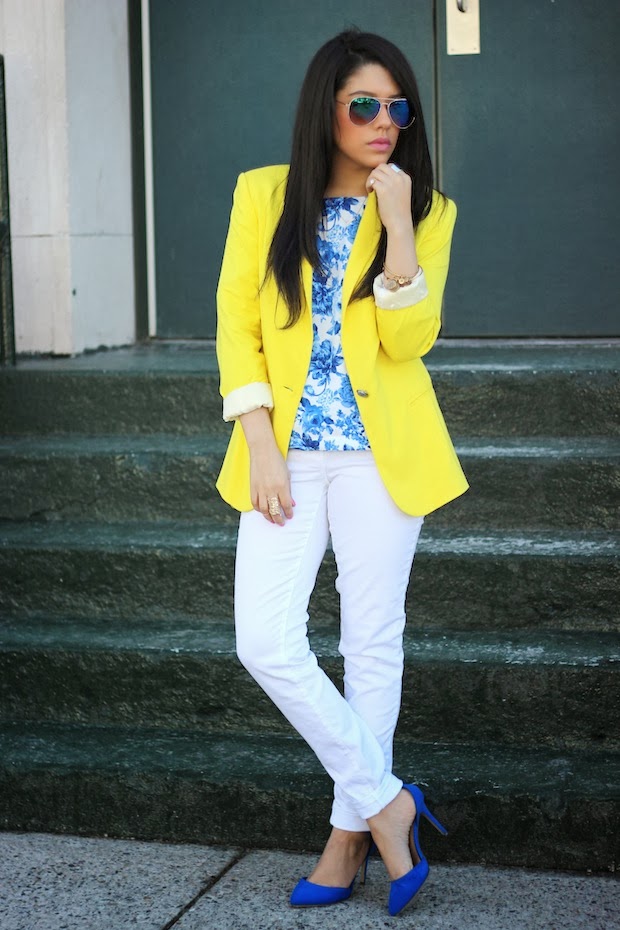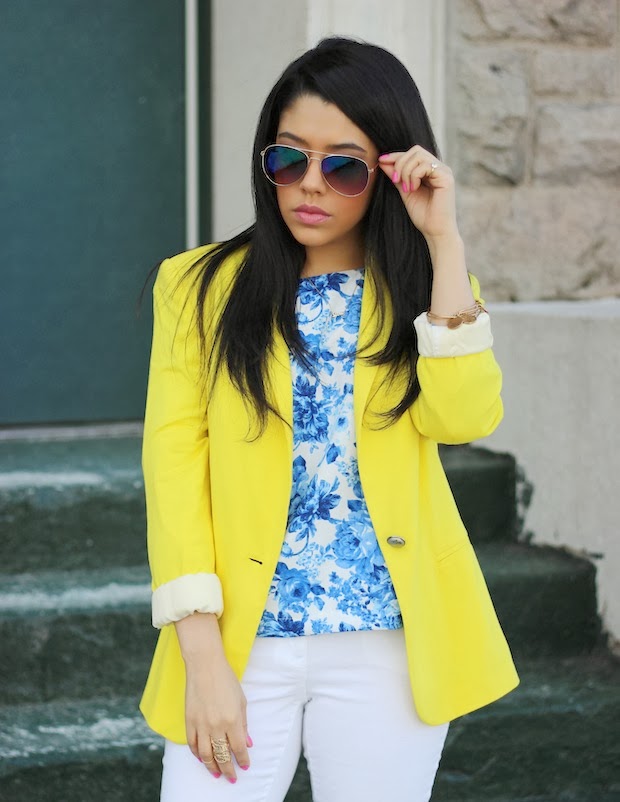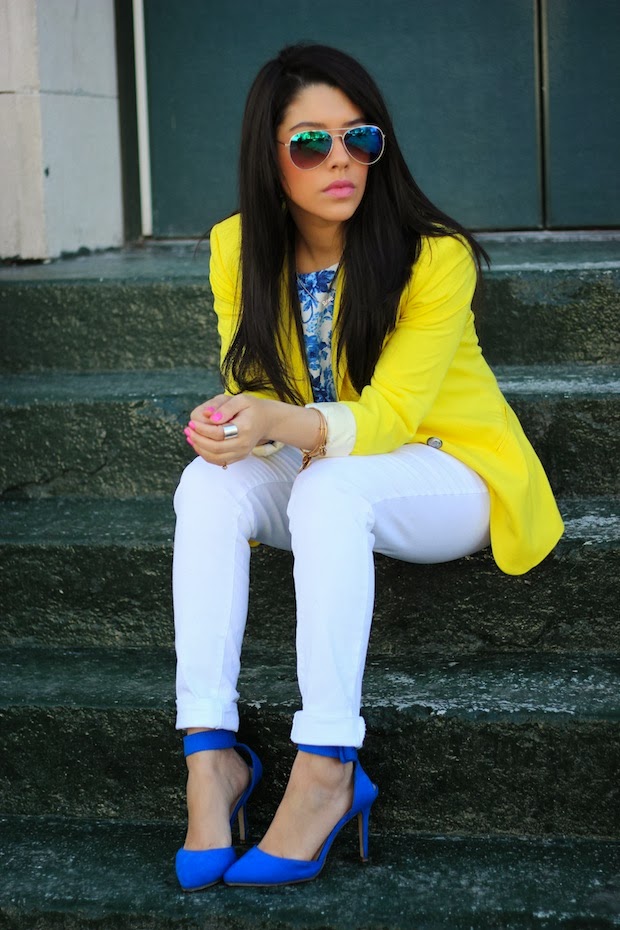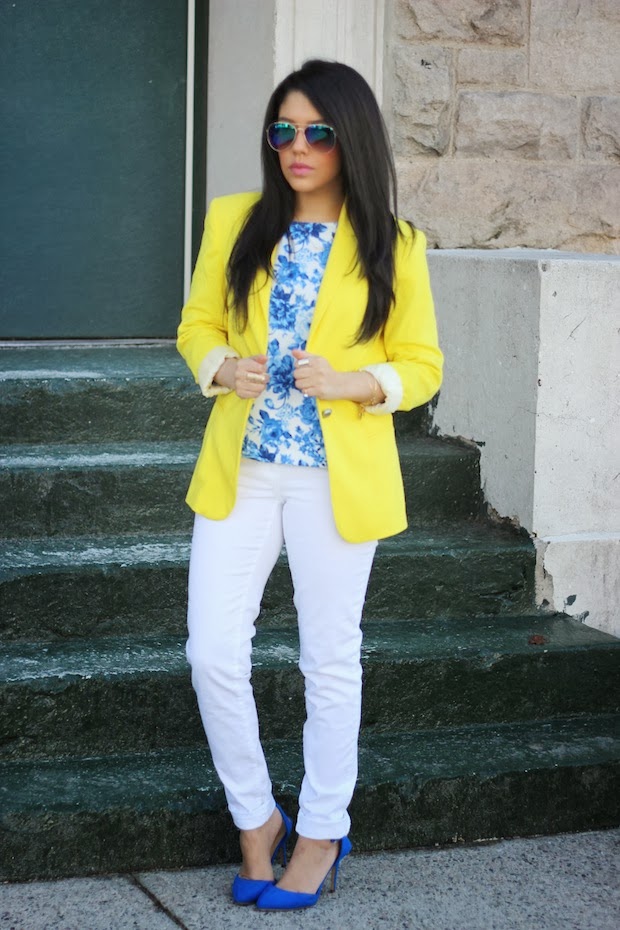 I have really grown to love playing around with colors and the blue/yellow combo has become a favorite. Of course you can do this any time of the year, but it's always more fun with a little bit of sunshine. This blazer has made yet another appearance on the blog. I have definitely lost count of the amount of times I have worn this, but one thing's for sure… that $90 was well spent! It's been just about 2 years since I purchased it and it's still in great condition. Thank you Zara! I really wanted to play off of the blue in this floral top so that the blazer could be the focal point, so these shoes and mirrored aviators were the final pieces to complete it all.
If you typically shy away from color play, I really encourage you to give it a shot! There are so many different combinations to try and it's another great way to show off your personality and style. I've always loved this quote, "Why fit in when you were born to stand out."


Have a happy hump day beauties!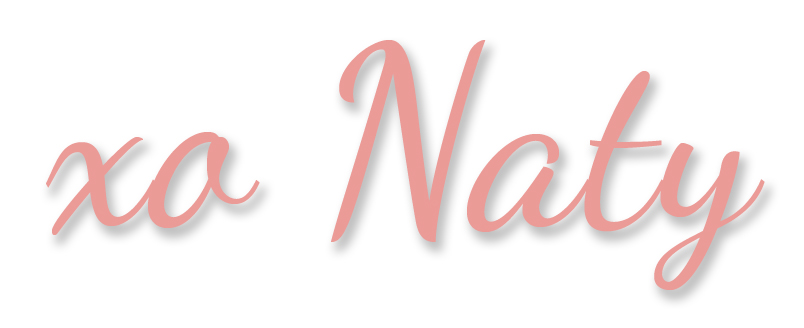 Shop Yellow Blazers