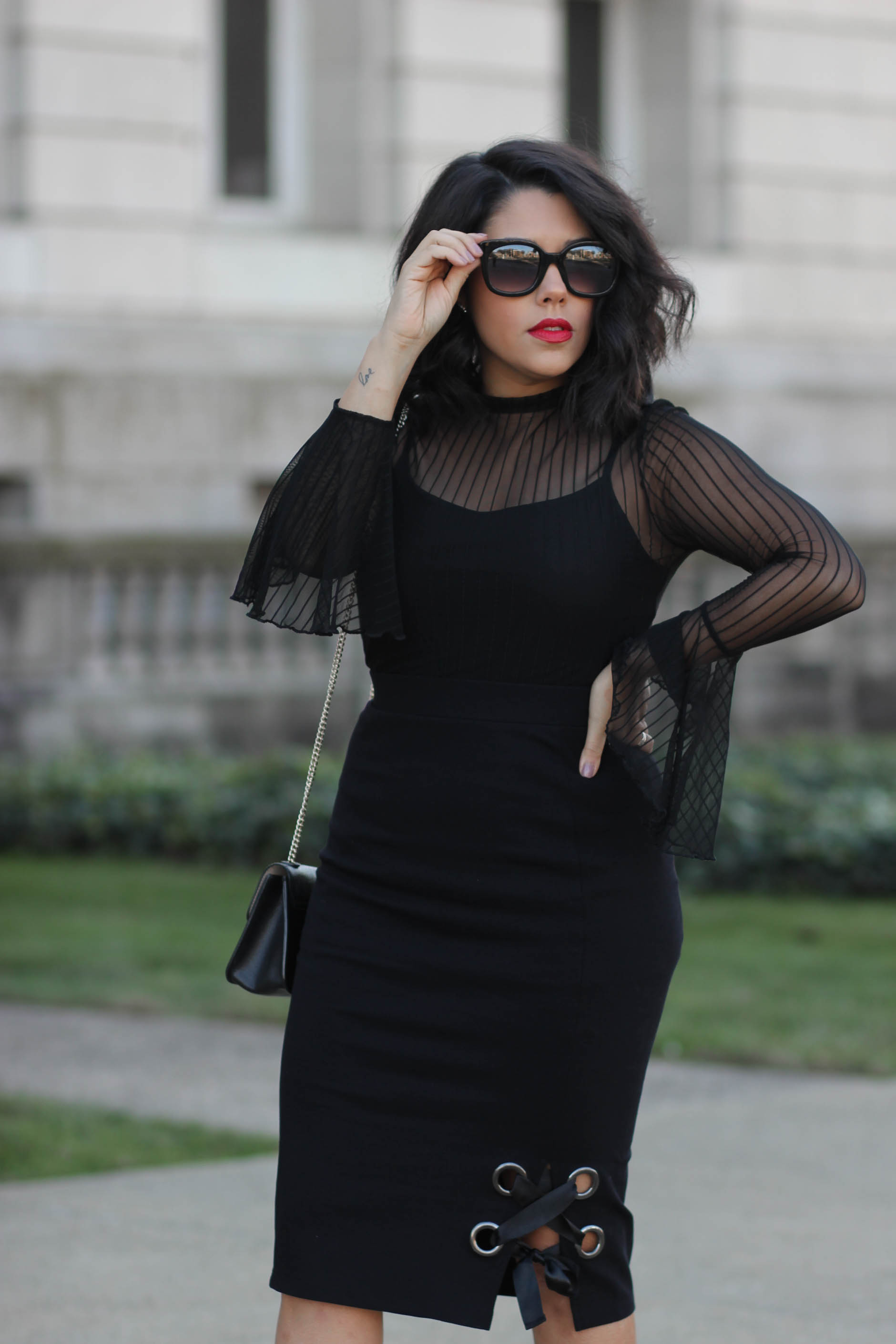 Happy Monday loves! I'm excited to be back with another style post, including two different outfits that might give you a little bit of holiday inspiration this season.☺️
I've partnered with JCPenney to showcase a few of my favorite pieces from their exclusive collection with Project Runway! They've launched a series of collections inspired by the show's winners. If you're a Project Runway fan, then you know that last Thursday was the Season 16 Finale. I remember watching this show when it first aired and always loved seeing the unique and creative designs come to life!
In addition to their current collection that you can find in stores and online, JCPenney has just launched a few more exclusive pieces inspired by Season 16's winner, Kentaro Kameyama. The best part is that these items are available now in sizes XS-5X! Kentaro described his winning collection as "tranquil yet dramatic." He was inspired by beautiful, mysterious creatures in nature and wanted to create something ambiguous so that his pieces could be understood in different ways by different people. Love that!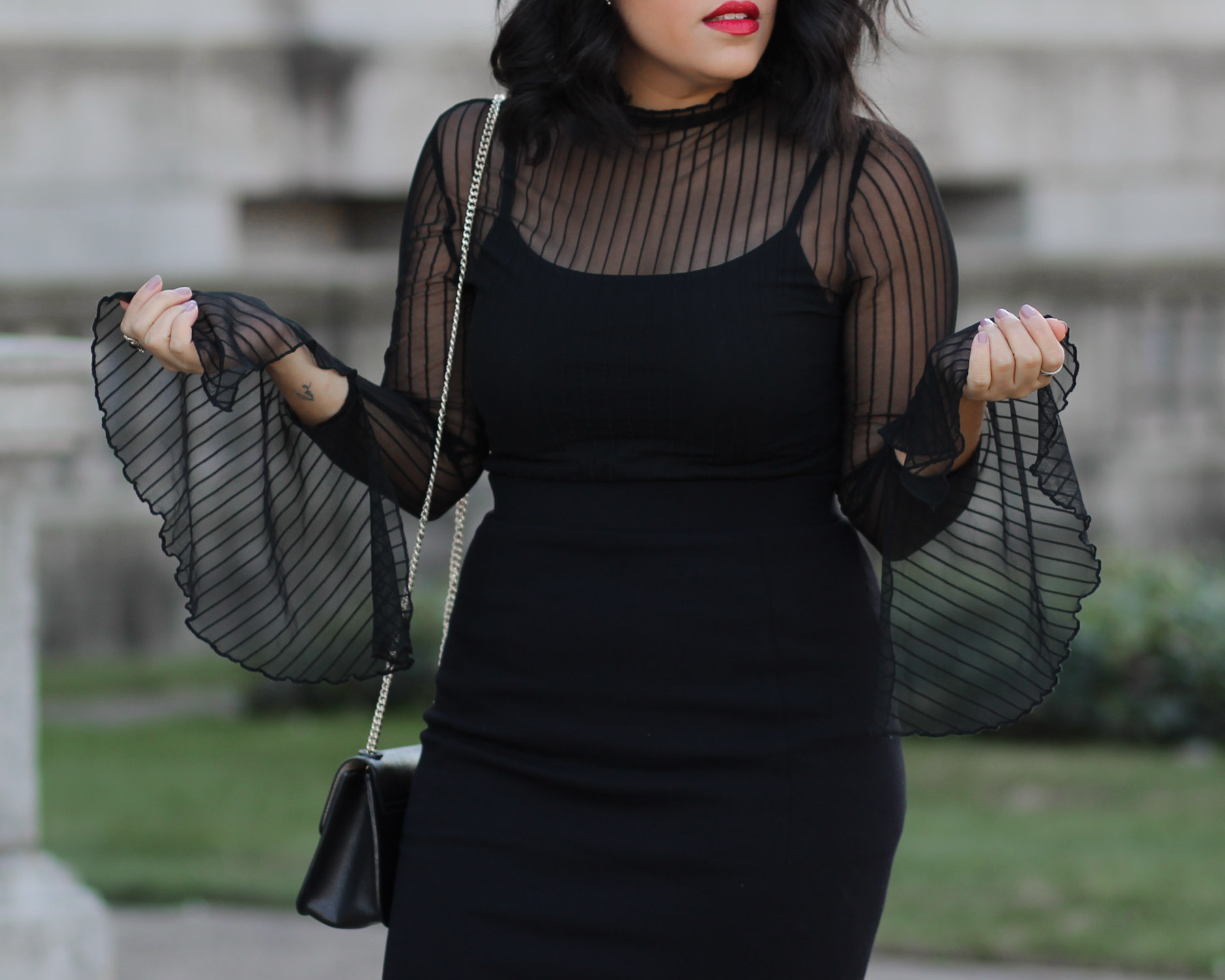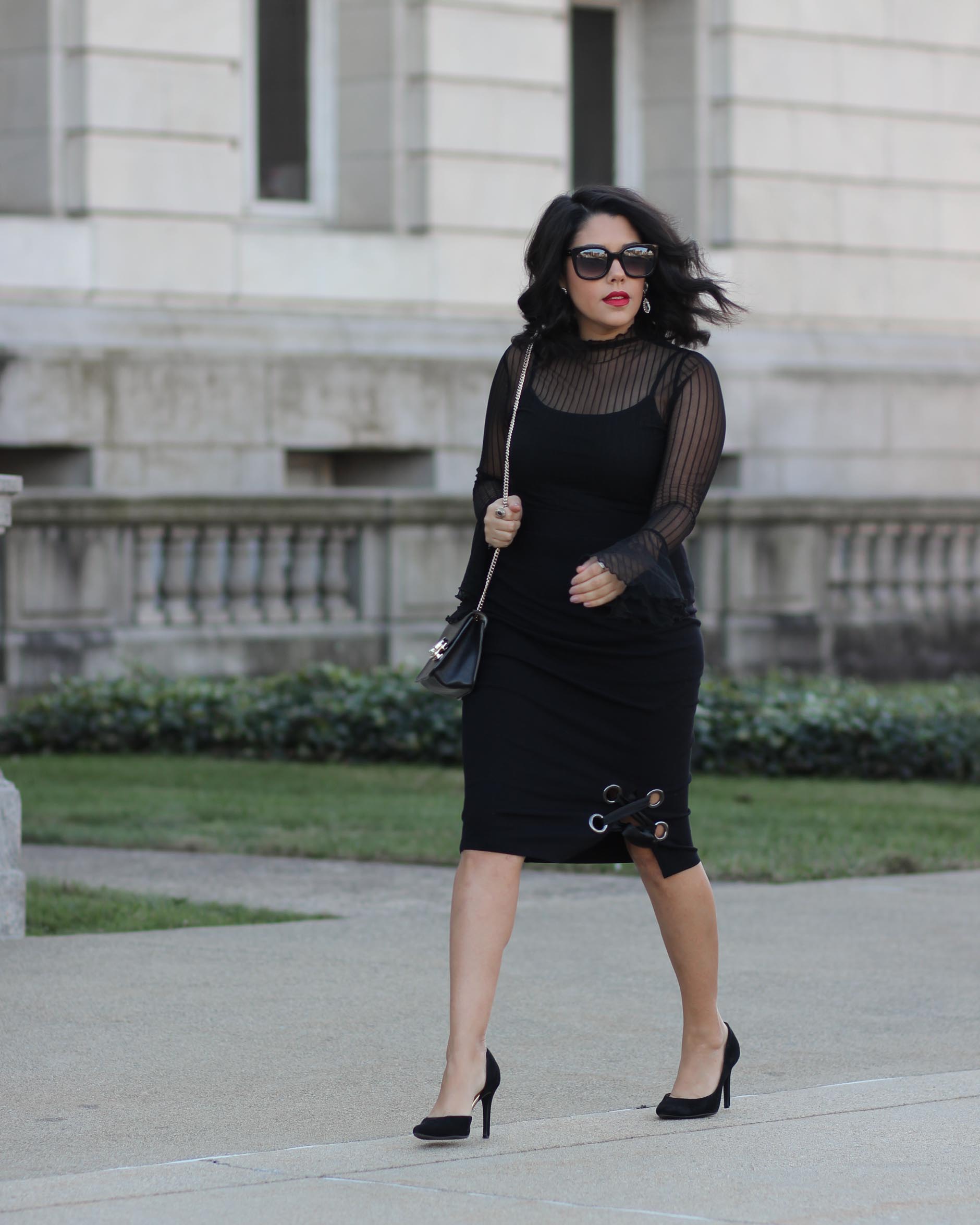 For my first holiday inspired look, I chose two items from their latest collection. I instantly gravitated towards this
sheer bell sleeve top
and
lace-up skirt
. How great are these details?! Each piece makes a statement on their own, but I thought that they would make the perfect pairing for a fun holiday party this season if worn together. I love that they even give the illusion of it being a dress!
Believe it or not this is actually the first sheer top and lace-up skirt that I have in my closet, so I was happy to have them as new additions. As a heads up, the top does not come with anything underneath, so I wore a plain black cami with it. The skirt also comes in a pretty burgundy color. So great for the season!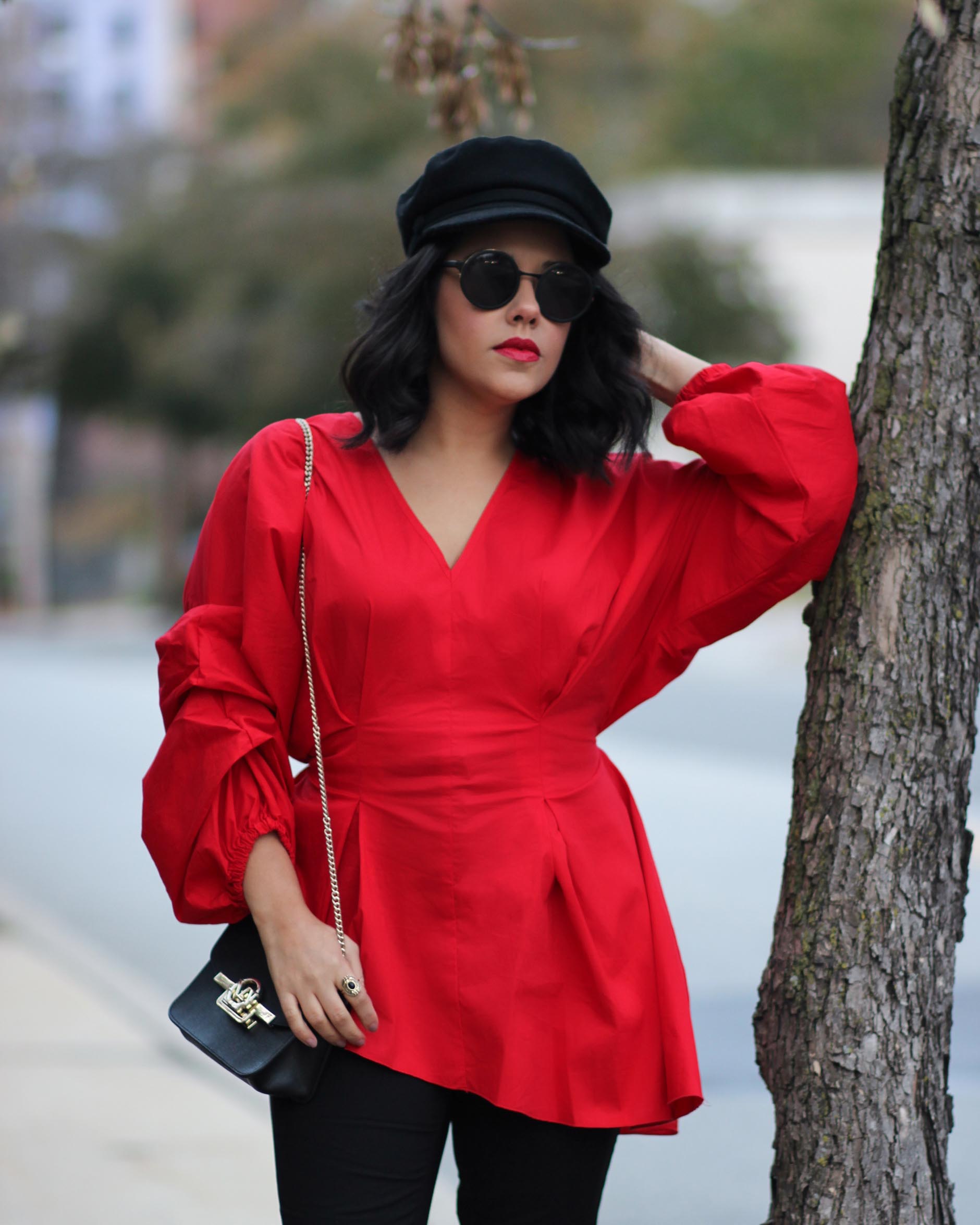 I chose this red puffy sleeve top from the winning capsule collection for my second look. It sort of reminds me of a similar top that I wore during NYFW. I am all about statement sleeves right now, but I think my favorite part about this piece is actually the asymmetrical hem. It adds a little something extra that I really love. Of course a bold red top is perfect for the holidays too! I decided to give it a fun little twist by pairing it with a baker boy hat.
All of the items in the Project Runway collection are super affordable and so on trend right now! Which ones are your favorite? You can see more looks from this collection by searching #SoWorthIt on Instagram.
Thank you all so much for checking out today's post and hope you each have a great start to the new week. Yay for Thanksgiving in a couple of days! Don't forget to check out my post on 10 things that I am especially thankful for this year. ❤️
Shop The Collection
Disclosure: This post was sponsored by JCPenney. All opinions expressed are my own. Thank you for supporting the brands that support Naty Michele!