Yay for Friday!  I'm hoping to have a relaxing next couple of days because this past week has been super hectic for me and next week is getting filled up pretty quickly too!  So far it's been a rainy morning and the perfect opportunity to blog, catch up on emails and enjoy a huge cup of coffee!  I wore this outfit on Wednesday and although it wasn't that cold, it was super windy so I had to hurry up and get a few shots outside.  I am dreading the temperature drop that is coming soon.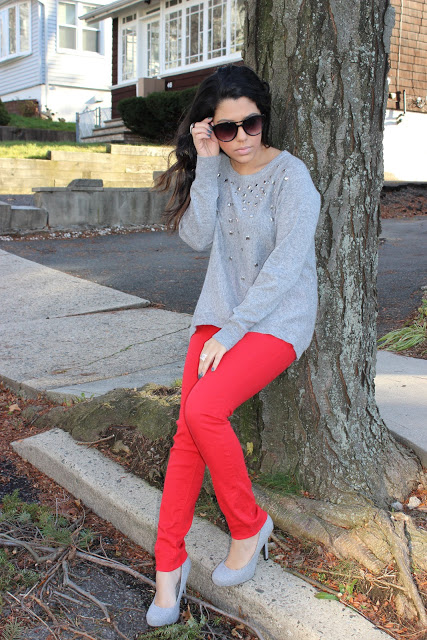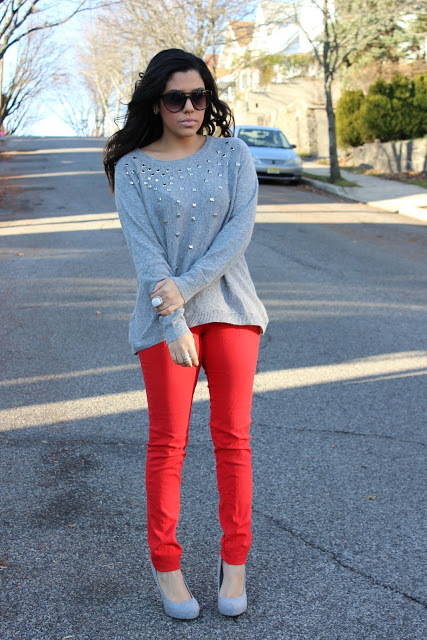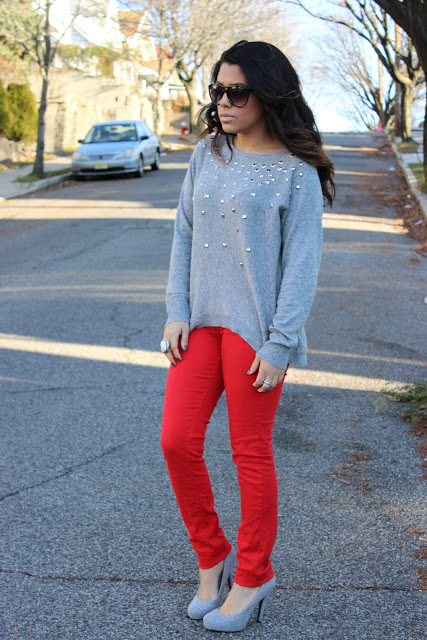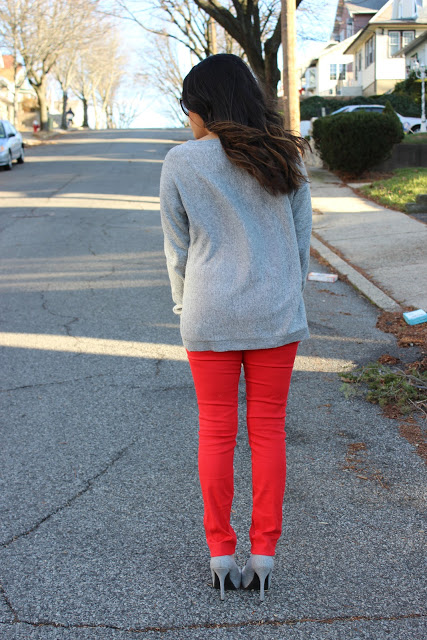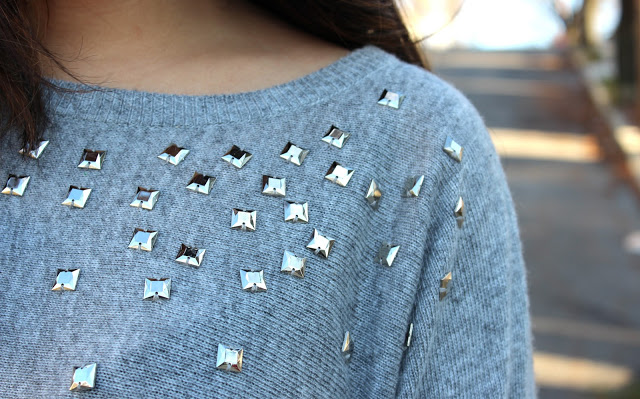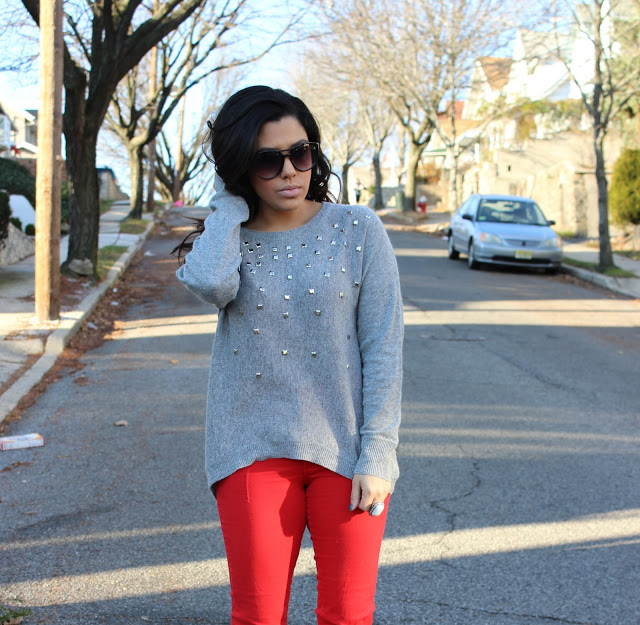 Details 
Sweater: Forever21/ Pants: H&M/ Shoes: Mandee/ Sunnies: Target
I just wanted to wear something comfy and casual so what's better than a loosely fitted sweater?
 I'm obsessed with the studs on this one.  It dresses up the sweater a bit and adds a nice edgy touch.  I can't help but wear red lately since I am in the holiday spirit and I love the grey/red combo.  The pants really make the outfit stand out.  When putting your outfits together each day, think a little bit outside of the box.  Instead of pairing a top like this with regular jeans, think about colored denim, or prints.  A simple change like that can make a big difference with your look. I was hesitant on these shoes at first because even though they match perfectly, I didn't want to overdo it with the grey.  But in the end, they won because nothing else I had looked as good lol
I kept everything else super simple with a nude lip and minimal silver accessories.   Wearing sunglasses is like second nature to me. My outfits feel incomplete during the day if I don't have them on.  Do any of  you feel this way too?Make sure to enter part one of my
GIVEAWAY
!
I hope that you all have a lovely weekend
<3