Disclosure: This post was sponsored by DSW. All opinions expressed are my own and this has not been edited by any third parties.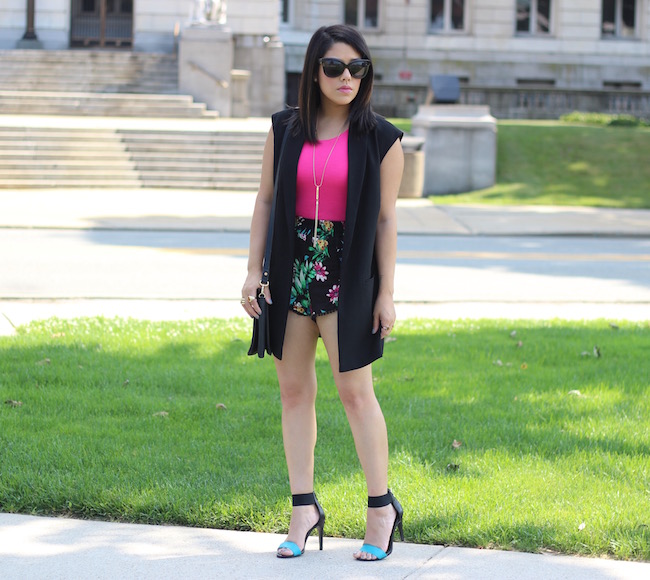 Happy Friday loves!
I'm closing out this week with a fun summer look as part of my collaboration with DSW. It's all about these statement shoes today! 🙂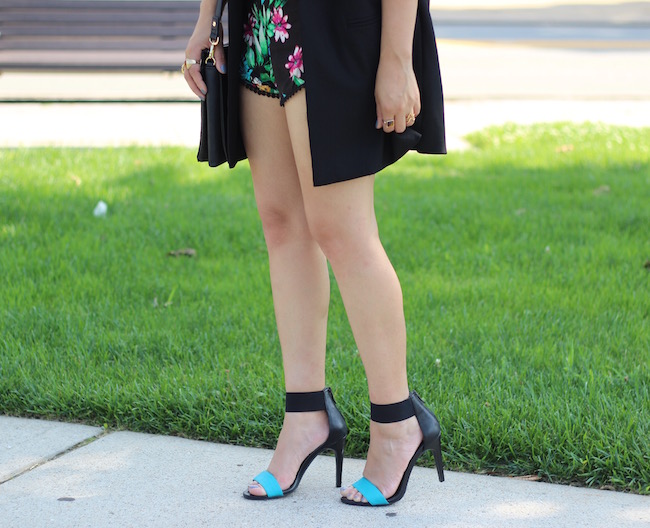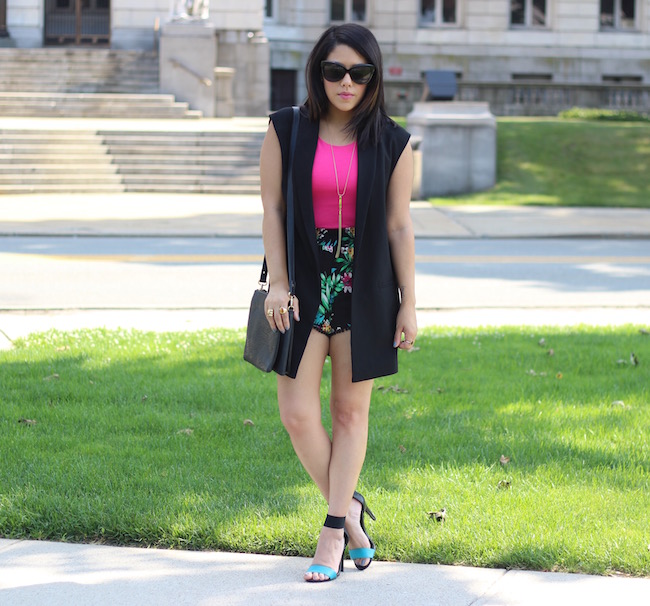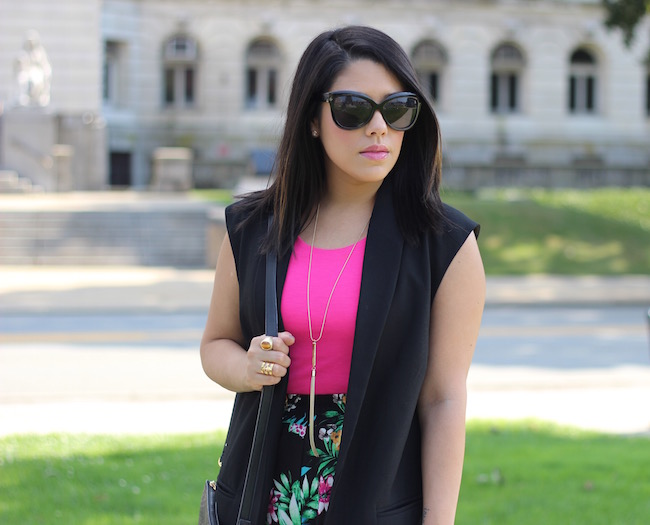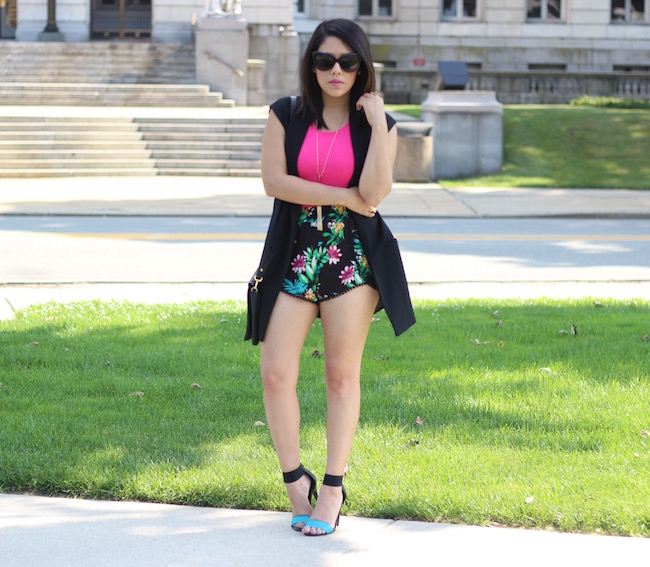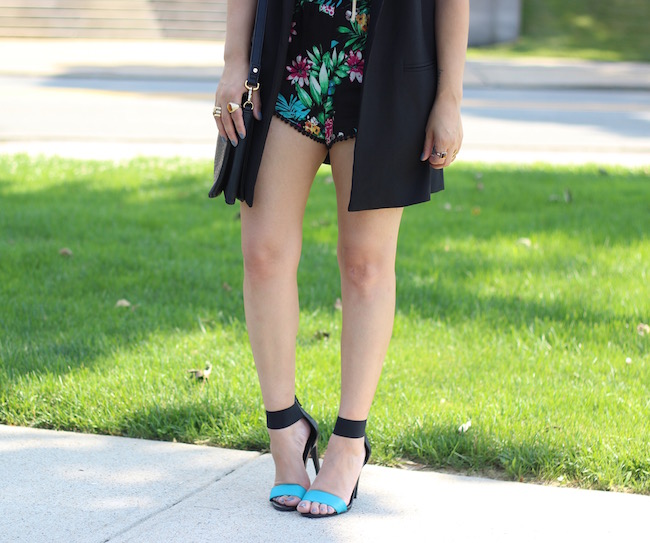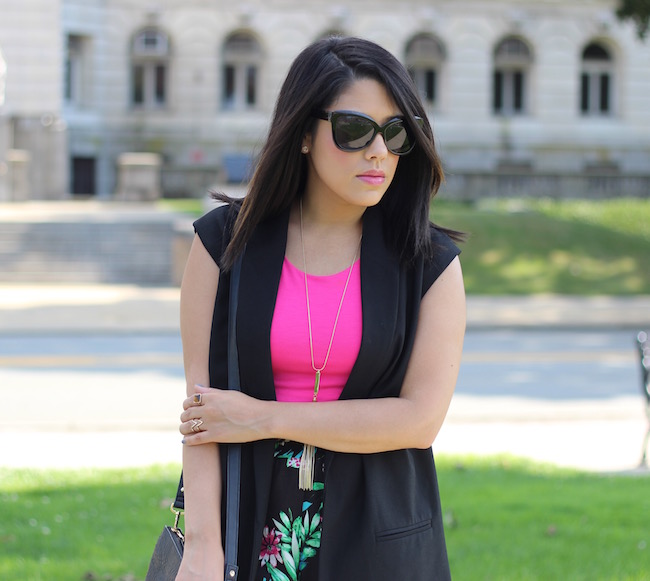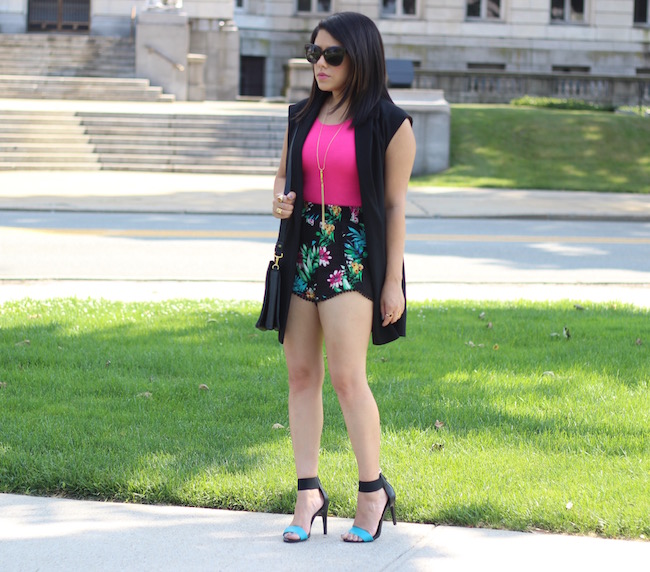 Vest: Ideel [similar] | Top: Cotton On [similar] | Shorts: Shop Priceless
Shoes: BCBG via DSW | Bag: French Connection [love this] | Necklace: Dynamite
When it comes to creating outfits for summer, I am all about colorful pieces and bold prints. No surprise there! We all know that our shoes can make or break an outfit. They are basically the "cherry on top." DSW has a huge variety of shoes, but I instantly gravitated towards these BCBG ones because of the black and turquoise color block and of course, the ankle strap. Which by the way, I have to add that these are one of the most comfortable pair of ankle strap sandals that I own. The elastic band is so much better than ones with a buckle. I wasn't really sure how I wanted to style these at first, but I knew that I was going to have fun with them. These would work really well with a simple solid outfit to add in a pop of color, but I decided to go all out. I've had these shorts for a few months now and realized that they would complement these shoes perfectly. Don't you love when that happens? They really helped to bring out the turquoise in the print. Instead of wearing a black or white top, I went with pink to make this look stand out more. I love the combination of these colors. It's so vibrant! I didn't want this outfit to be too simple, so I added in my vest to bring everything together. How would you style them?
Thanks for checking out today's post!
Have a great weekend. <3
At DSW, we believe in the power of shoes, and in the power of shoe lovers. With thousands of fresh styles for men, women, and children, we've got something for everyone, no matter who they are or how they dress. Shoes say a lot about you. Say something great.