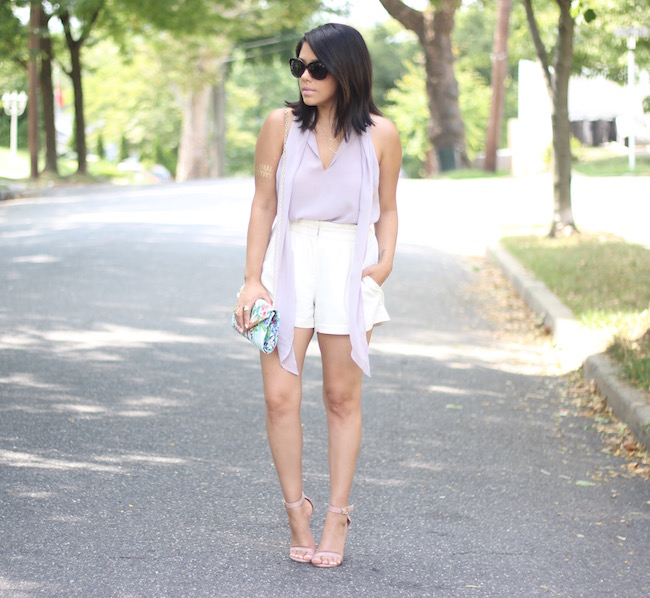 First let me start off by saying thank you so much for all of the sweet messages on yesterday's post whether you left them here on the blog or on my social channels.  It's such an amazing thing to be able to connect with you all on a deeper level and to know how many others have experienced what I have gone through.  We are not alone.  We are in this together.  Sending you all love today and always.
I wore this outfit last week for a screening in the city and decided to shoot it for the blog.  It was completely unplanned, but I was really happy with the outcome.  These white shorts have been such an amazing go-to piece for me this season.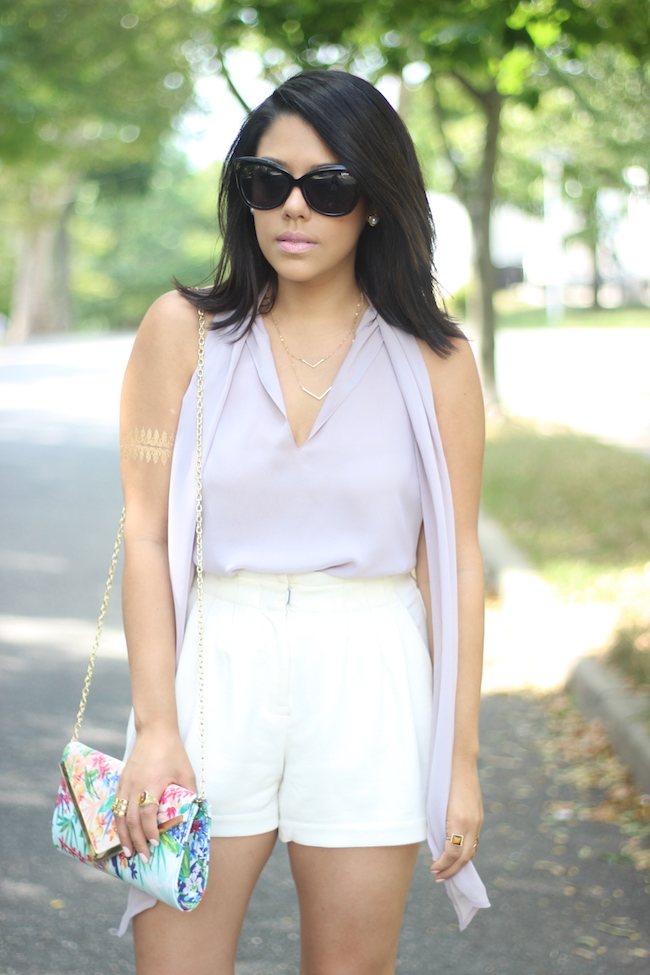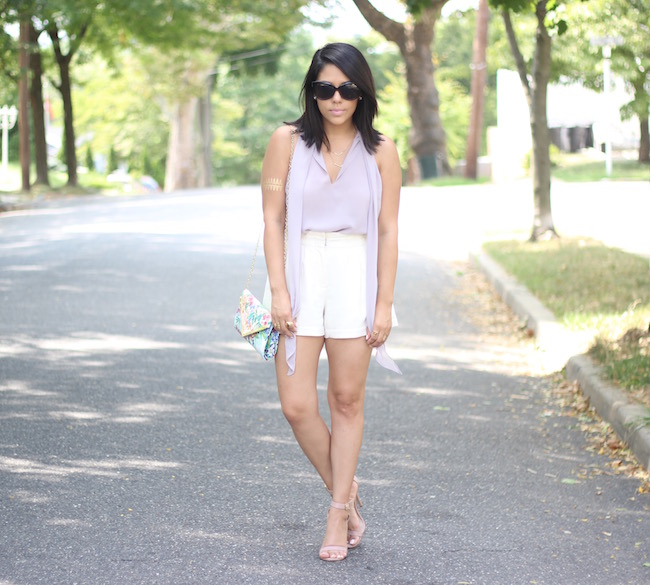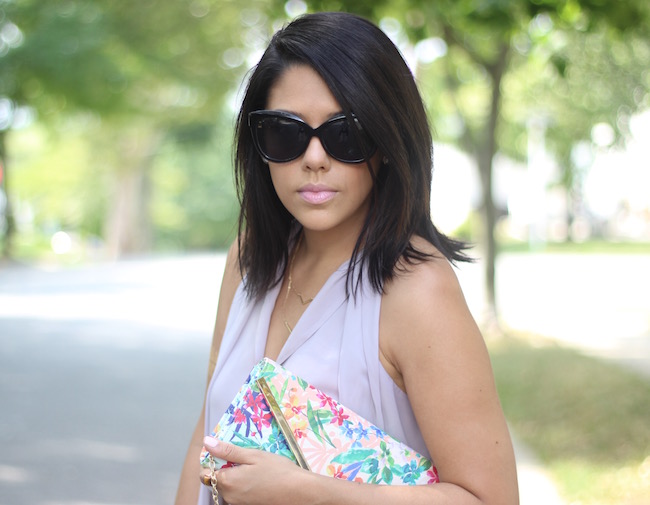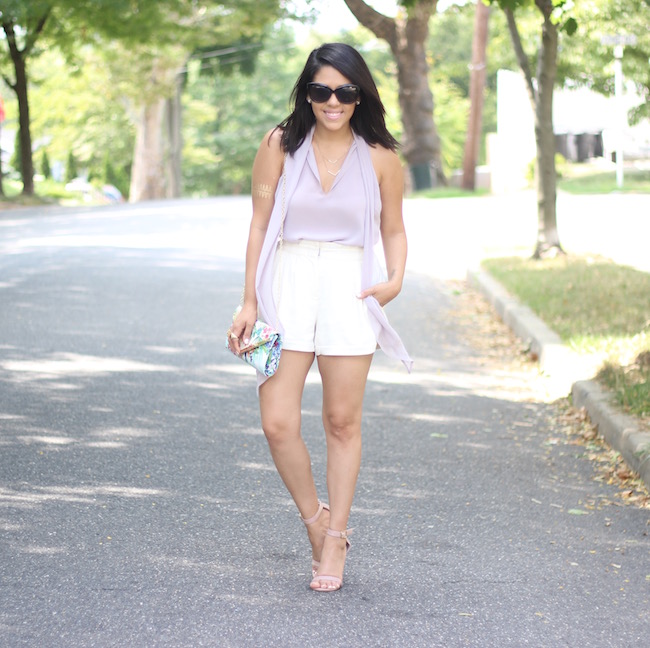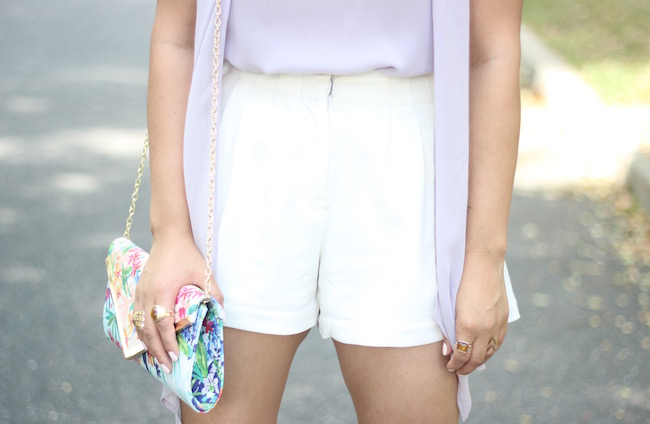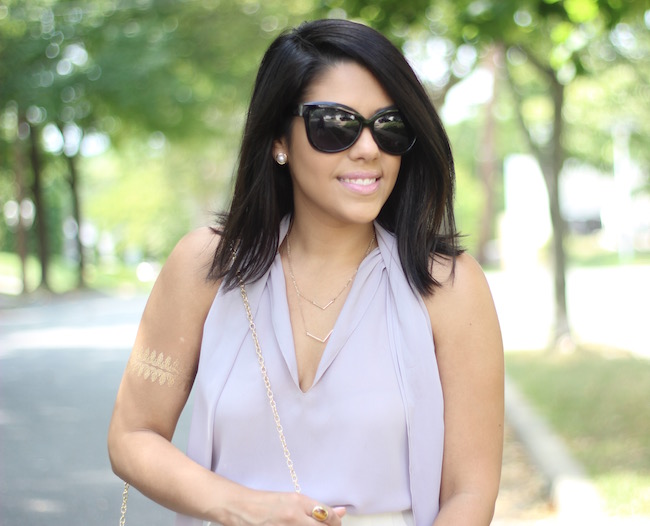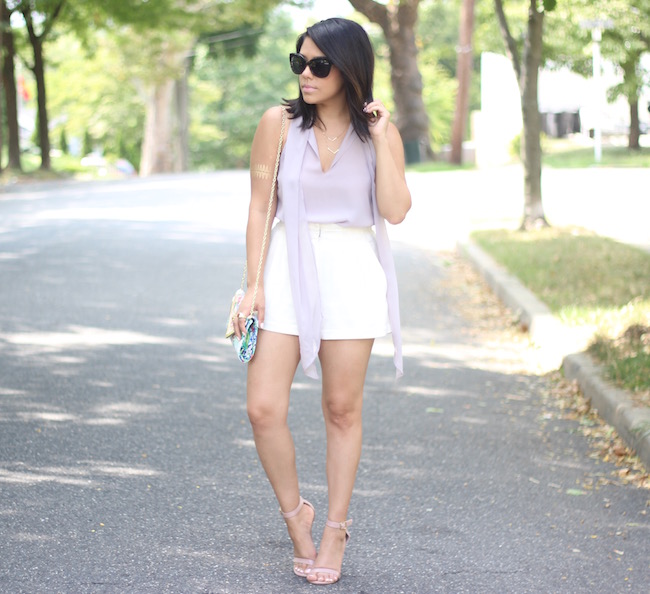 Shorts: Dynamite [love these & these] | Top: Charlotte Russe [very similar]
Shoes: Steve Madden [similar] Bag: Aldo [similar style]
I think that pastel colors are extremely beautiful this time of year.  It's just something about that softer color palette that draws me in.  I got this top a month or so ago and finally decided to put it to good use.  I'm not really a fan of shirts that tie in the front.  It just doesn't work too well for me, so I decided to leave it untied and let the material hang down on both sides.  It sort of looks like I've got on a matching scarf and gives this look a bit more of a casual and somewhat preppy feel.  I'm all about it!  I had no idea what color shoes to go with at first because white seemed to be too much and unfortunately I didn't have any printed ones that worked.  I decided to wear these light pink sandals.  They sort of look like they match in the photos, but in person you can see the pink a bit more.  I incorporated some floral print with my bag and I think this helped to pop out the look and bring it all together.  Not too bad for a last minute look!  I swear those always seem to be my favorite outfits.
Hope that you are all having a great week so far.  Thanks for stopping by. <3