I am so excited about today's post and had so much fun shooting it!  I know it's not summer yet, but it is always good to plan ahead.  Whether you're going to the beach, spending a weekend at the Hamptons, driving to a different state, or just going for a mini getaway, you're bound to go on a road trip at some point during the summer months with friends or family.  I have collaborated with
Charlotte Russe
to break down my favorite essentials for a summer road trip focusing on the two keywords:
STYLE & COMFORT.
Outfit Details:
Messenger Bag (
shop here
), Sunnies  (
here
)
All C/O 
Charlotte Russe
Belt: Vintage (Mom's Closet)/ Black Tote: C/O
Cotton
I've gone on so many road trips with friends and one of our concerns was always what to wear.  We wanted to look cute and stylish when we arrived at our destination but we also wanted to be comfortable since we would be sitting in a car for several hours.  I've definitely learned what works best! I hope that this post will give you a little inspiration on what to wear for your next road trip.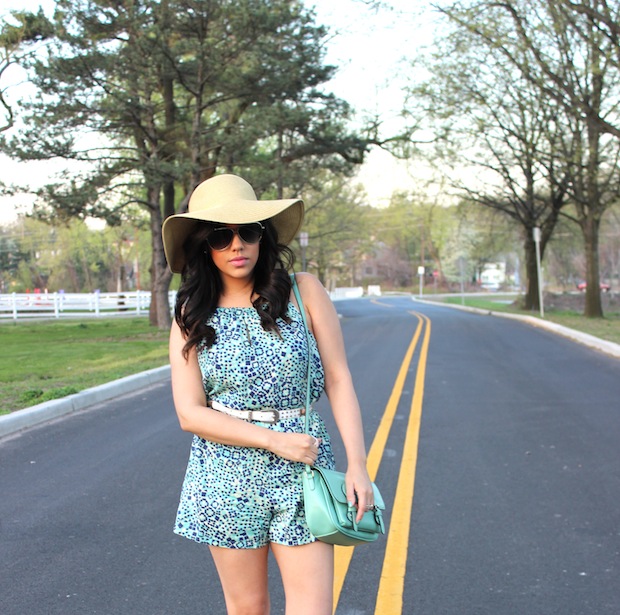 Rompers:  One of the easiest, most comfortable and stylish things to wear during the summer, especially when traveling in a car.  I loved this geometric printed one.  It's so colorful and definitely a stand out piece.  I added the belt to define my waistline a bit more.  I would also suggest traveling in a maxi dress/skirt and a loose fitted tunic.  Think of easy pieces that aren't too tight.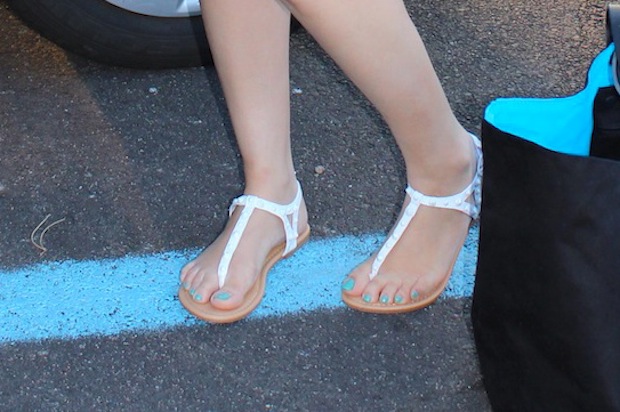 Flats:  I love my heels, believe me I do.  But when traveling it's best to bring them with you in a bag.  You always want to be prepared and you never know if for some reason you will be required to get out of the car and walk for awhile. If you're not into sandals, go with a cute pair of sneakers or anything without a heel. I love these white studded sandals!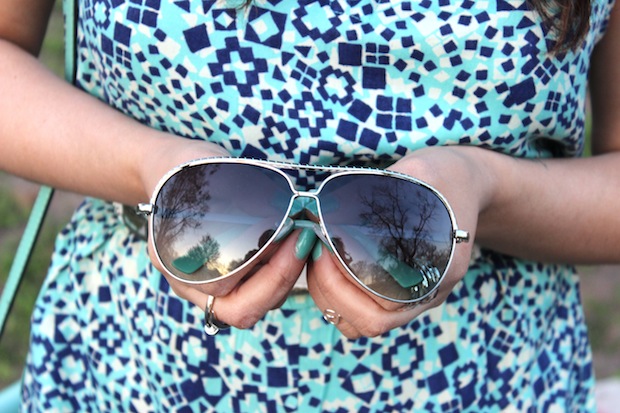 Sunnies:  I never leave home without them! Stylish sunnies are a MUST especially during the summer and especially when traveling in a car.  I am obsessed with aviators.  Loving these metallic and mint ones.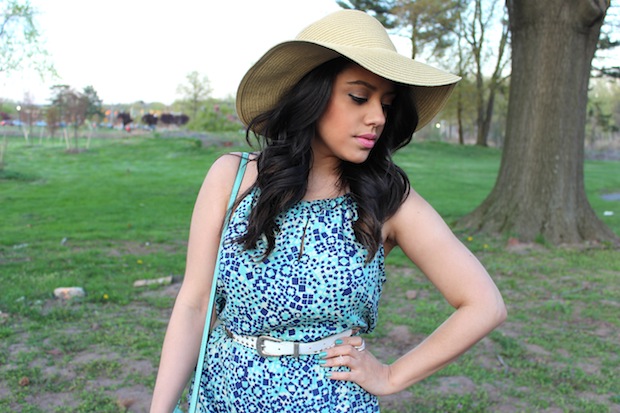 Hat: It's the perfect summer hair accessory and so necessary for a road trip!  Whether it's a floppy hat like this one or a straw fedora, you won't have to worry about having a bad hair day.  Plus, you can roll down the windows and not have to worry about the summer breeze flying your hair all over your face.  They're also perfect if you're headed to the beach!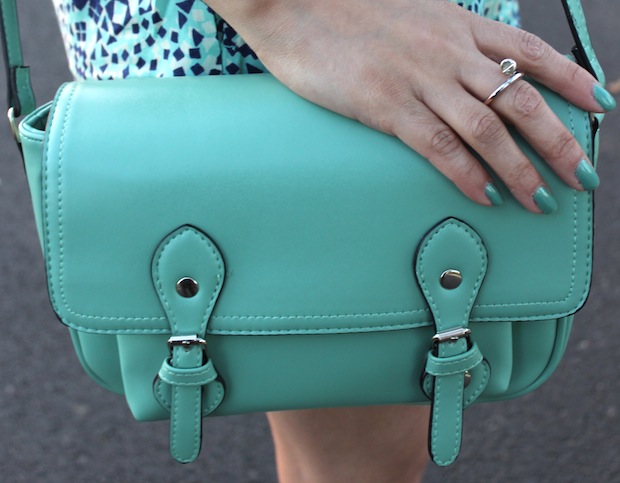 Messenger Bag: They're the perfect size for a little road trip and right on trend.  It's great for your wallet, phone, makeup and any other small personal belongings. Obsessed with this mint one! A great way to spice up your look is by going with a colored bag.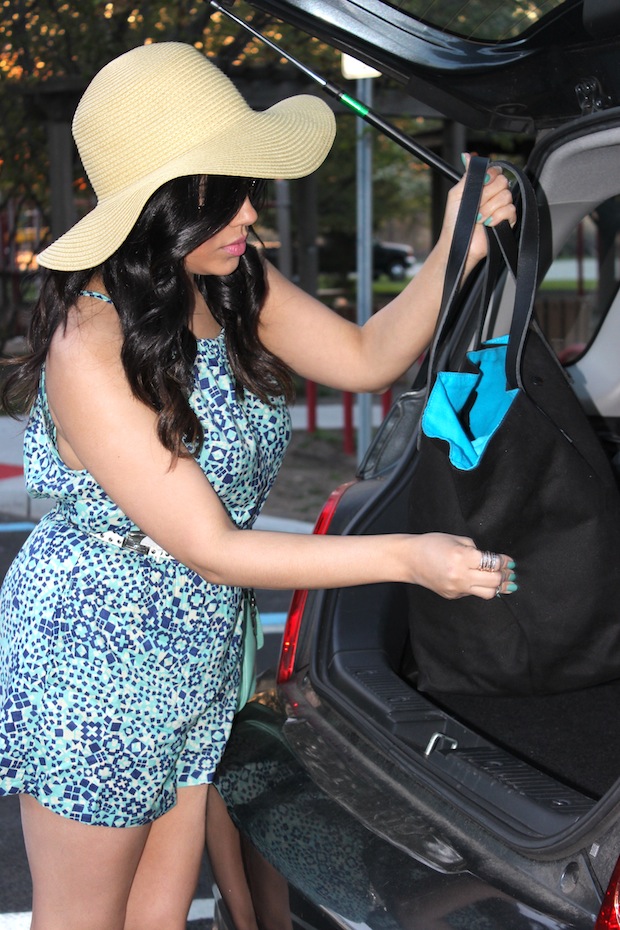 Tote:  This is perfect to throw in your overnight clothes, heels, beachwear, and any other necessities you need during your trip if you're going away for a day or two.  It won't take up much room in the trunk either!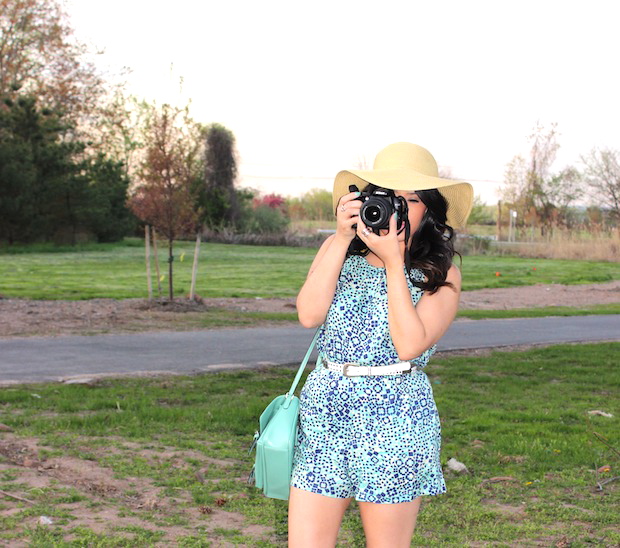 Camera:  Always bring a camera!  Whether you decide to do a little sight seeing on the way or you just want to capture all of the memories during your trip, a camera is always essential, at least for me!
*
What are some of your favorite road trip essentials?
I am doing an instagram giveaway with Charlotte Russe for a $100 gift card!  The contest rules will be posted on my instagram page later today so make sure to enter for your chance to win!
XO